—– French Version Revoilà King Charles the Martyr, revoilà une bonne dose d'énergie fifties façon Chuck Berry. Après deux shows au Mercury Lounge qui leur auront donné quelques idées, le nouvel EP de King Charles, Night Machine, vient tout juste de paraître. Plus proche de
—— French version (english bellow) Cardboard. Cet article mérite son petit récit. Alors qu'une discussion avec Jonathan (leader de Cardboard) s'éternisait sur Total Slacker et Jonathan Richman, nous en sommes arrivés à la conclusion qu'il fallait faire paraître ce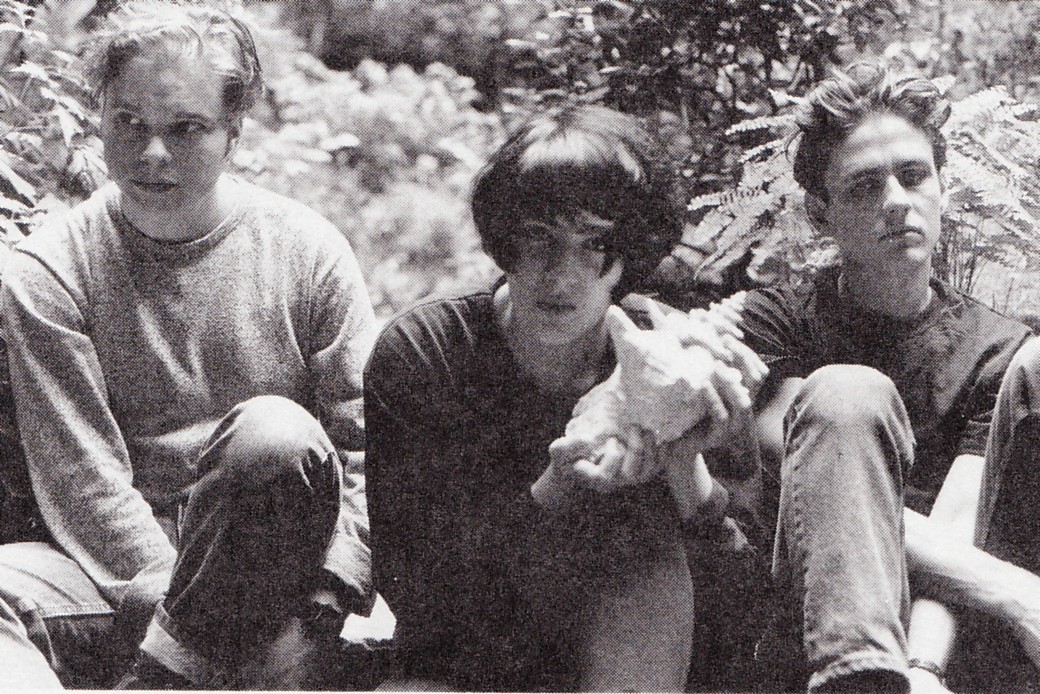 Galaxie 500 est une formation bostonienne formée en 1986. Nommé ainsi en hommage à la voiture de l'un de leurs amis (ici), Galaxie 500 est l'un des groupes phares du mouvement underground post-punk. Alors que ses membres conduisaient leur étude à Harvard University, Galaxie 500 aura
The White Stripes est le groupe disparu le plus actif de la planète. Third Man Records, le label de Jack White, vient de faire paraître un nouvel opus live du groupe, Nine Miles From The White City. Il succède donc à toutes ces sorties officielles : Live in Las Vegas en 2003, Under Blackpool Lig
Rayon Beach est un groupe originaire d'Austin (Texas) auteur d'un genre de Space-Punk fondu avec du Garage. Paru sur HoZac Records, leur premier opus, This Looks Serious, est une réussite. Beaucoup de reverb', l'utilisation constante d'un synthé, des voix martiennes,
Guantanamo Baywatch est un groupe originaire de Portland (Oregon) et produit par Burger Records (on ne se refait pas). Son deuxième opus, Chest Crawl, est paru l'an dernier. Surf and Rock'n'Roll. "Sad Over You" est le premier morceau qui nous en jette (des palmiers) pl
Non, Jack White and The Bricks n'est pas un nouveau projet du géant américain. Jack White and The Bricks, c'est un vieux groupe qu'il a mené avec Brendan Benson (The Raconteurs), Kevin Peyok (The Waxwings, The See-See) à la basse et Ben Blackwell (The Dirtbombs) à la batterie.
Silver Jews était un groupe originaire de New York formé par David Berman avec Bob Nastanovich et… Stephen Malkmus. L'histoire de Silver Jews est ainsi intimement liée à celle de Pavement (article). Initialement formé sous le nom de Ectoslavia, Silver Jews a véritablement trouvé s
Juin 2013. L'un des mois les plus complets de l'historiette Still in Rock. Interviews, Album Reviews, introductions de groupes, articles anachroniques, tout y est passé. Juin 2013 est l'un des tournants de 2013. Chers amis, l'été s'annonce d'ores et d