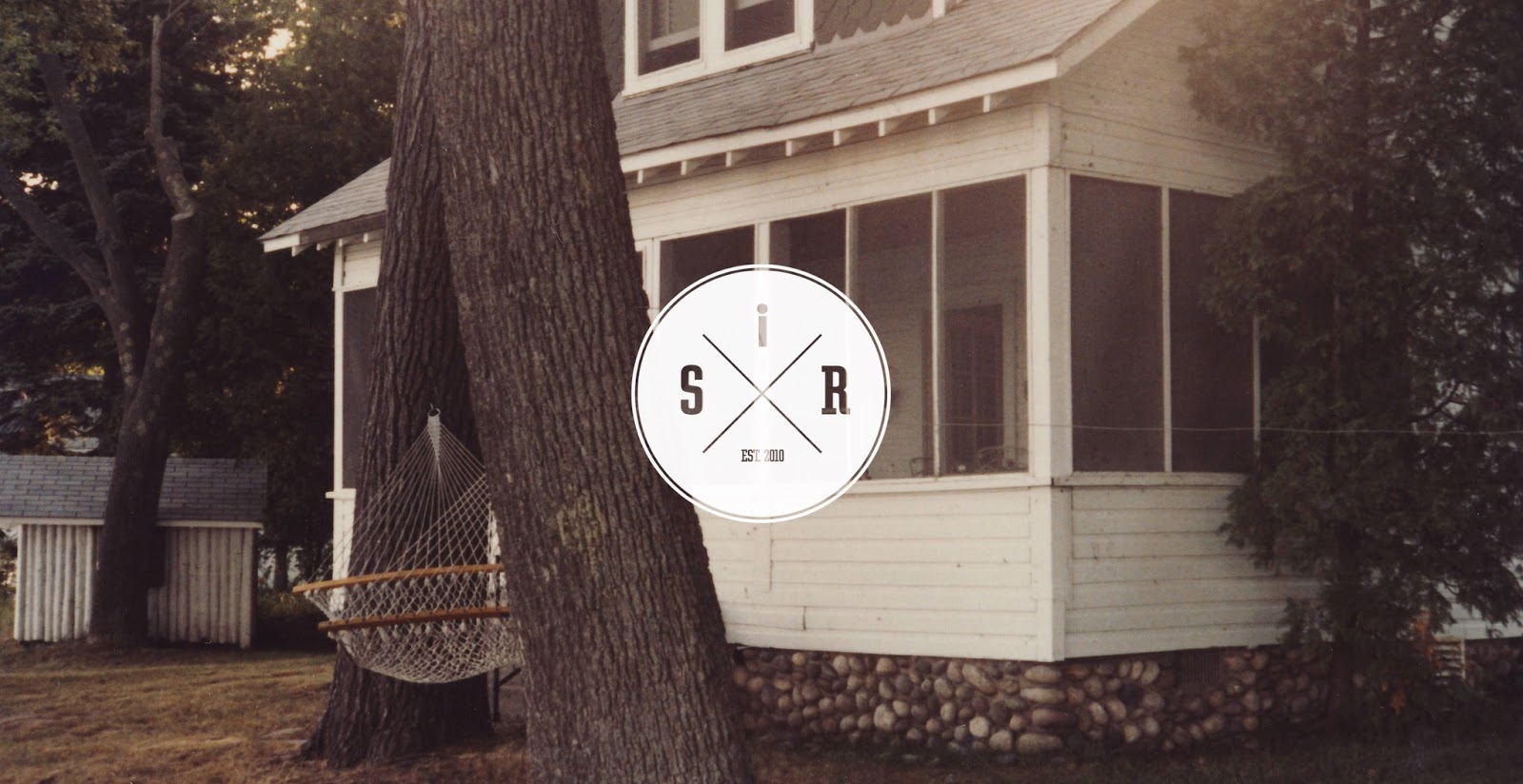 Every Monday morning, Still in Rock begins the week with an article featuring a bunch of recent releases. A playlist is dedicated to the very best of these articles at the end of each month (
link
). Make sure you don't miss anything, join Still in Rock on Facebook (
here
) and WhatsApp (
here
). Cheers.
Chaque lundi matin, Still in Rock commence la semaine avec plusieurs sorties qui méritent leur pesant de cacahouètes biologiques. Et à la fin de chaque mois, une playlist rassemble le meilleur de ces articles (lien). Soyez sûr de ne rien manquer, rejoigniez Still in Rock sur Facebook (ici) et WhatsApp (ici). Cheers.
***
R.M.F.C. – "Reader" / "Racer"
Single, Anti Fade, 5 June 2020
[garage UFO]
EN:
I want to kill two birds with one stone. I've been waiting for the right time to tell you about R.M.F.C., this Australian band that makes post-punk music for Martians (a bit like
BIZZIT
and
DRAGGS
). What I like the most about him is his post-skate side that wants to go faster than the slope permits. The 'yogurt drums' is excellent, as it is shown by "First World Pressure". His cover of "Worker" is… BIG, as for "Reader", it's closer to the English 80s scene. The constant is the very dirty sound of it, as it is the case with most UFO garage bands. I devoted a playlist to the genre in March 2019:
lien.
I'm gonna have to update it while waiting for an R.M.F.C. LP which I suspect will be a masterpiece.
FR
: Je veux faire d'une pierre deux coups. Ça fait un moment que j'attends le bon moment pour vous parler de
R.M.F.C., ce groupe australien qui fait faire du post-punk avec musique pour les martiens (un peu comme BIZZIT et DRAGGS). Ce qui me plait le plus chez lui, c'est son petit côté post-skate à vouloir aller plus vite que la pente.
La batterie pot de yaourt fait des merveilles, sur "First World Pressure" et ailleurs. Sa reprise de "Worker" est… GRANDE. Quant à "Reader", qui vient tout juste de sortir, on s'approche davantage de la scène anglaise 80s. La constante dans tout ça, c'est que l
e son est bien crado, comme c'est d'ailleurs le cas chez tous les groupes de garage UFO, ce qui n'est pas pour me déplaire. J'y consacrais une playlist dédiée en mars 2019 :
lien
. Je vais la mettre à jour, en attendant un LP de R.M.F.C. qui viendra couronner le tout.
***
Only God Forgives – Power and Prowess
[post-punk]
EN:
There are some albums that are close to perfection, and which, from the moment they are released, have a mystical side that already tends towards cult status. Power and Prowess is one of them. First release of Only God Forgives (a band from Toronto), it leaves no doubt about its ability to deliver post-punk hit after hit. The first song is everything you can dream of if you ever liked the aesthetics of these bands making punk music in their bedroom. I doubt that this LP will ever be put on vinyl, but maybe it's better that way. It is, after all, filled with synthesizers and other analog sonorities, perfect for computer-minded people. Well done!
FR: Il y a des albums qui frôlent la perfection, et qui, dès leur parution, ont un côté mystique qui tend déjà vers le culte. Power and Prowess en est. Première sortie de Only God Forgives, un groupe originaire de Toronto, il ne laisse planer aucun doute quant à sa capacité à délivrer hit post-punk sur hit post-punk. Le premier morceau est tout ce dont on peut rêver lorsque l'on a un jour aimé l'esthétique du groupe qui compose du punk dans sa chambre avec les moyens du bord. Je doute que cet LP soit un jour posé sur un vinyle, mais peut-être est-ce mieux ainsi. On active la lecture de cet album haché et bourré de synthétiseurs avec un objet numérique, et on se laisse porter par les saturations lo-fi d'un LP pseudo-mécanique. Well done!
***
Shark Toys – "Out Of Time"
Single, Chunklet Industries, 5 June 2020
[speedy punk]
EN:
Desperate Bicyles is an English band from the late 1970s that never got the recognition it deserves. I dedicated an article to the band 4 years ago, and since then I've been keeping an eye on the revival of the scene it represented. The post-skate scene has partially taken care of it, but
Desperate Bicyles
has a British side, something a bit Lord-ish ala Television Personalities. I was logically very pleased to listen to "Advice On Arrest" by Shark Toys, a Californian band that's releasing two songs these days via Chunklet Industries. The single is also quite excellent, it's one of those "speedy punk" tracks that reminds me of the super DIY scene of the end of the 70's: not the super cheesy Ramones' one, not the super angry British one, but the super-efficient super underground one.
FR
: Desperate Bicyles, c'est un groupe anglais de la fin 1970s qui n'a jamais eu la reconnaissance qu'il mérite. Je lui dédiais un article il y a 4 ans déjà, et depuis, je gardais un oeil sur le renouveau de la scène qu'il représentait. Le post-skate s'en est partiellement chargé, mais
Desperate Bicyles
a pour lui ce côté super British, du style Lords à la Television Personnalities. Qu'il ne fut donc pas ma joie en écoutant une reprise de "Advice On Arrest" par Shark Toys, un groupe californien qui fait paraître deux morceaux ces jours-ci via
Chunklet Industries. Le single est d'ailleurs tout à fait excellent, il fait partie de ces morceaux de "speedy punk" qui me fait effectivement penser à la scène super DIY de la fin 70 : pas celle super cheesy des Ramones, pas celle super énervée des anglais, celle super efficace des groupes super underground.
Lithics – Tower of Age
LP, Trouble in Mind, 5 June 2020
[post-punk]
EN: Lithics is a band from Portland who released its third album via Trouble in Mind on June 5th. Post-punk, it performs well when the band let itself go to a bit of pop. "Hands" and "Beat Fall" are great proof of it. Richard Hell's zombie is not far away. I can see him dancing next to Iggy Pop, over there.
FR: Lithics, c'est un groupe originaire de Portland qui, le 5 juin dernier, a fait paraître son troisième album via Trouble in Mind (rien que ça). Super post-punk, il joue à l'album saccadé qui finit par nous avoir à faire de coups de boutoir. Et ça fonctionne, dans une certaine mesure. Comme souvent avec ce genre d'albums, c'est lorsque le groupe se laisse aller à un peu de pop que ça fonctionne le mieux. Preuve en est avec "Hands" et "Beat Fall". Le zombie de Richard Hell n'est pas loin. Je le vois danser, aux côtés d'Iggy Pop, là-bas, au loin.
***