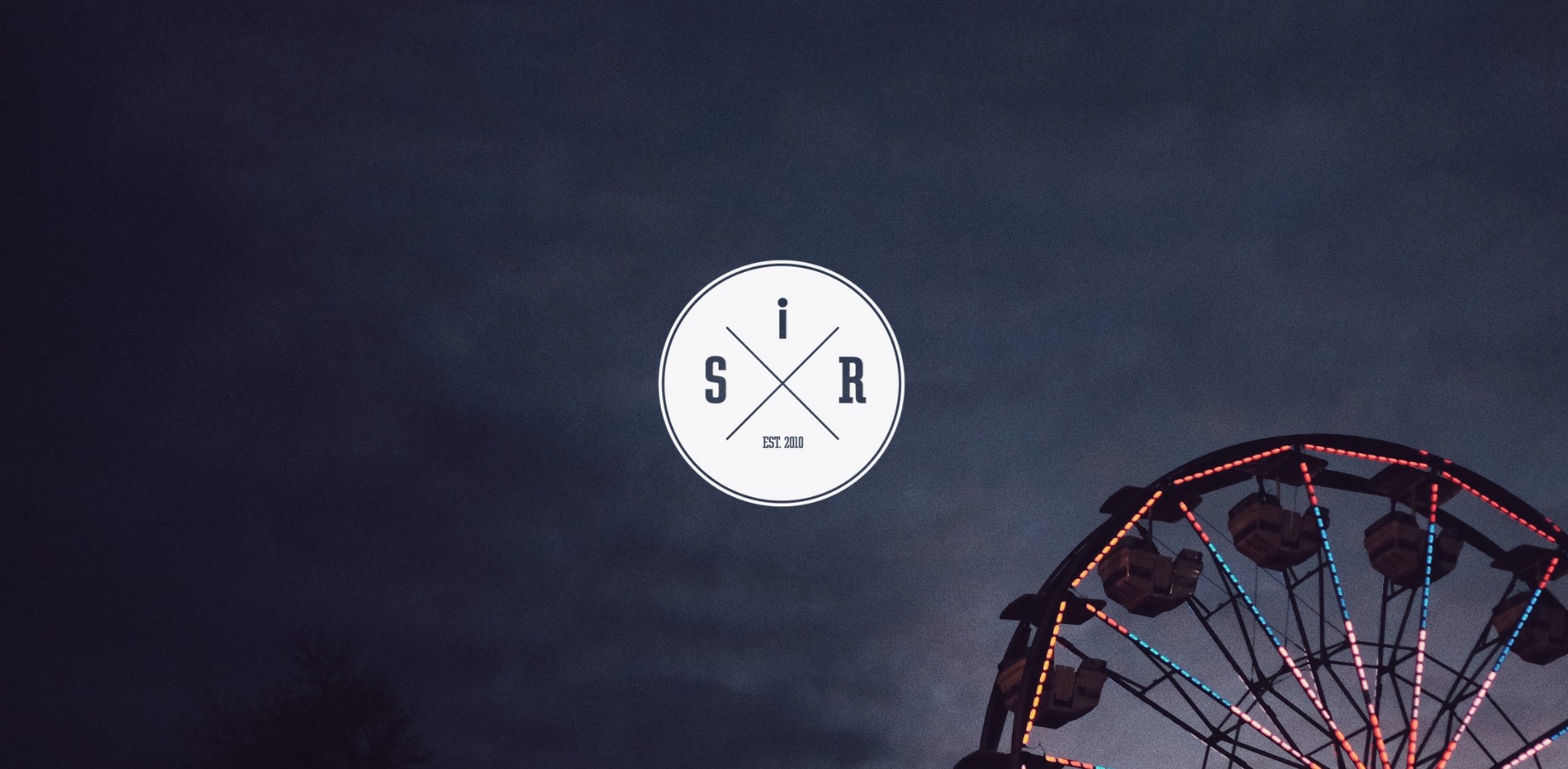 Every Monday morning, Still in Rock begins the week with an article featuring a bunch of recent releases. I dedicate a playlist to the very best of these articles at the end of each month (
link
). Make sure you don't miss anything, join Still in Rock on Facebook (
here
), WhatsApp (
here
), and
Instagram
(
here
)
. Cheers.
Chaque lundi matin, Still in Rock commence la semaine avec plusieurs sorties qui méritent leur pesant de cacahouètes biologiques. Et à la fin de chaque mois, une playlist rassemble le meilleur de ces articles (
lien
). Soyez sûr de ne rien manquer, rejoigniez Still in Rock sur Facebook (
ici
), WhatsApp (
ici
) et
Instagram
(
here
)
. Cheers.
***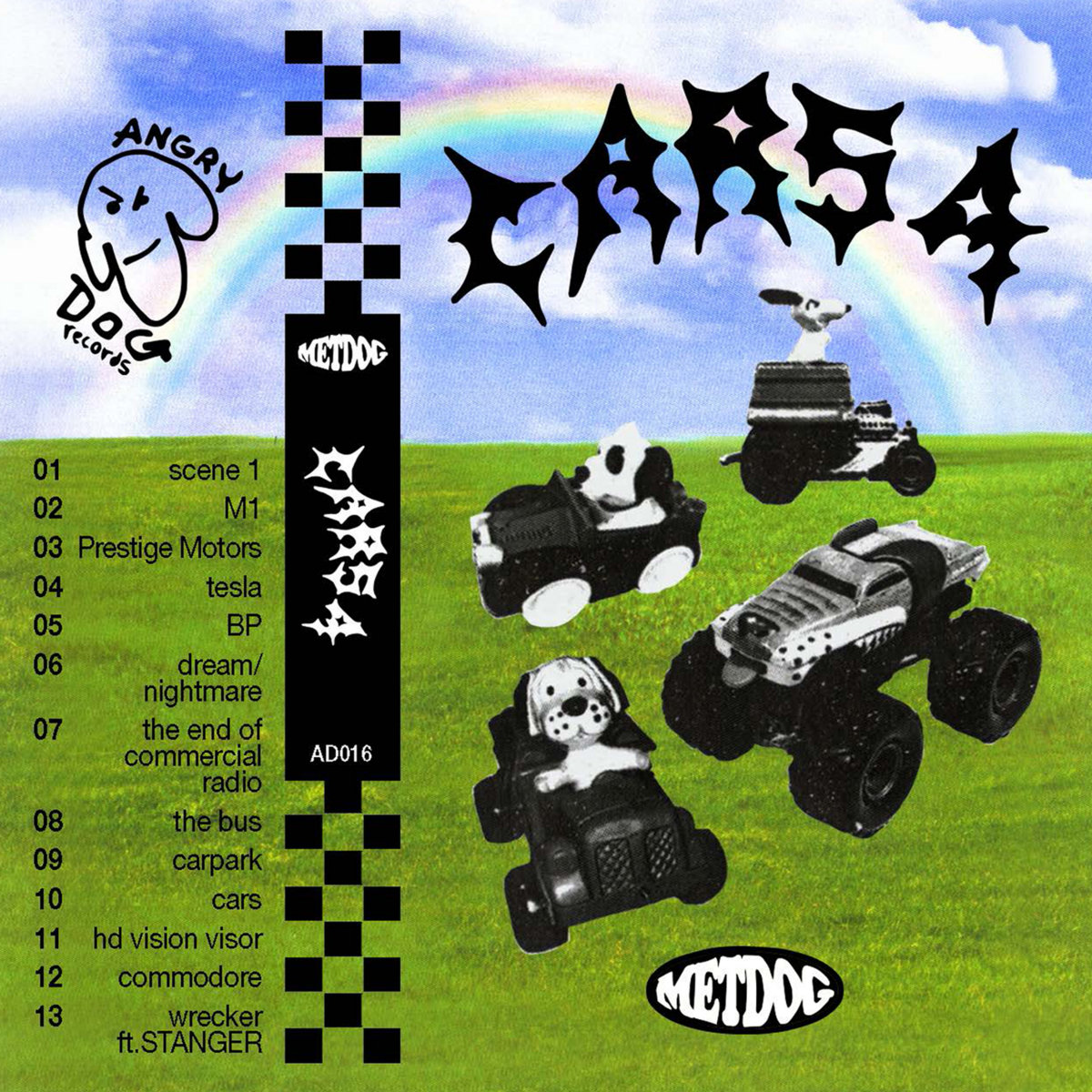 METDOG – Cars 4
LP, Angry Dog Records, 16 July 2021
[egg punk / egg pop]
🇦🇺
EN: Metdog is becoming the hero of the egg punk scene. His single "Tesla" was a big hit, and he's back with Cars 4, an excellent album of the genre. Or should I say that Metdog is… egg pop. His melodies have an aquatic feeling that reminds me of Bungalow Ninja. Metdog chose to talk about cars rather than submarines, but regardless, the songs follow each other with weirdness and brio that has no equivalent above the surface of the earth.
FR: Metdog est en train de devenir le héros de la scène egg punk. Son single "Tesla" était déjà un modèle du genre, mais voilà qu'il revient ces jours-ci avec Cars 4, un excellent album du genre. Ou plutôt devrais-je dire que Metdog fait de la egg pop. Ses mélodies ont un aspect aquatique qui me rappelle Bungalow Ninja. S'il a choisi le thème des voitures plutôt que des sous-marins pour son album, force est de constater que les morceaux s'enchainent avec une bizarerrie et un brio qui n'a pas d'équivalent au-dessus de la surface de la Terre.
***
Amyl and the Sniffers – "Guided by Angels"
Single, Rough Trade Records, 7 July 2021
[bogan punk]
🇦🇺
EN: No need to introduce Amyl and the Sniffers. The band will be back with its third album on September 10th, a good reason enough for me to want the summer to end already. The first single is true to what Amyl does best: it's aggressive, bogan/redneck, sexual, and without the slightest concession. The drums play their role of steamroller while the guitar seems to mimic a chainsaw. We are warned: this LP will be violent, and fun. After Tucker and Dale vs Evil, here is Amyl and the Sniffers vs Evil.
FR: Inutile de présenter Amyl and the Sniffers. Il suffit de dire que le groupe reviendra avec son troisième album le 10 septembre prochain, une raison qui me suffit à vouloir la fin de l'été. Le premier single est fidèle à ce que Amyl sait faire de mieux : c'est agressif, bogan / redneck, sexuel, sans la moindre concession. La batterie joue son rôle de rouleau compresseur tandis que la guitare semble mimer une tronçonneuse. On est averti : ça va être violent, et fun. Après Tucker and Dale vs Evil, voici Amyl and the Sniffers vs Evil.
***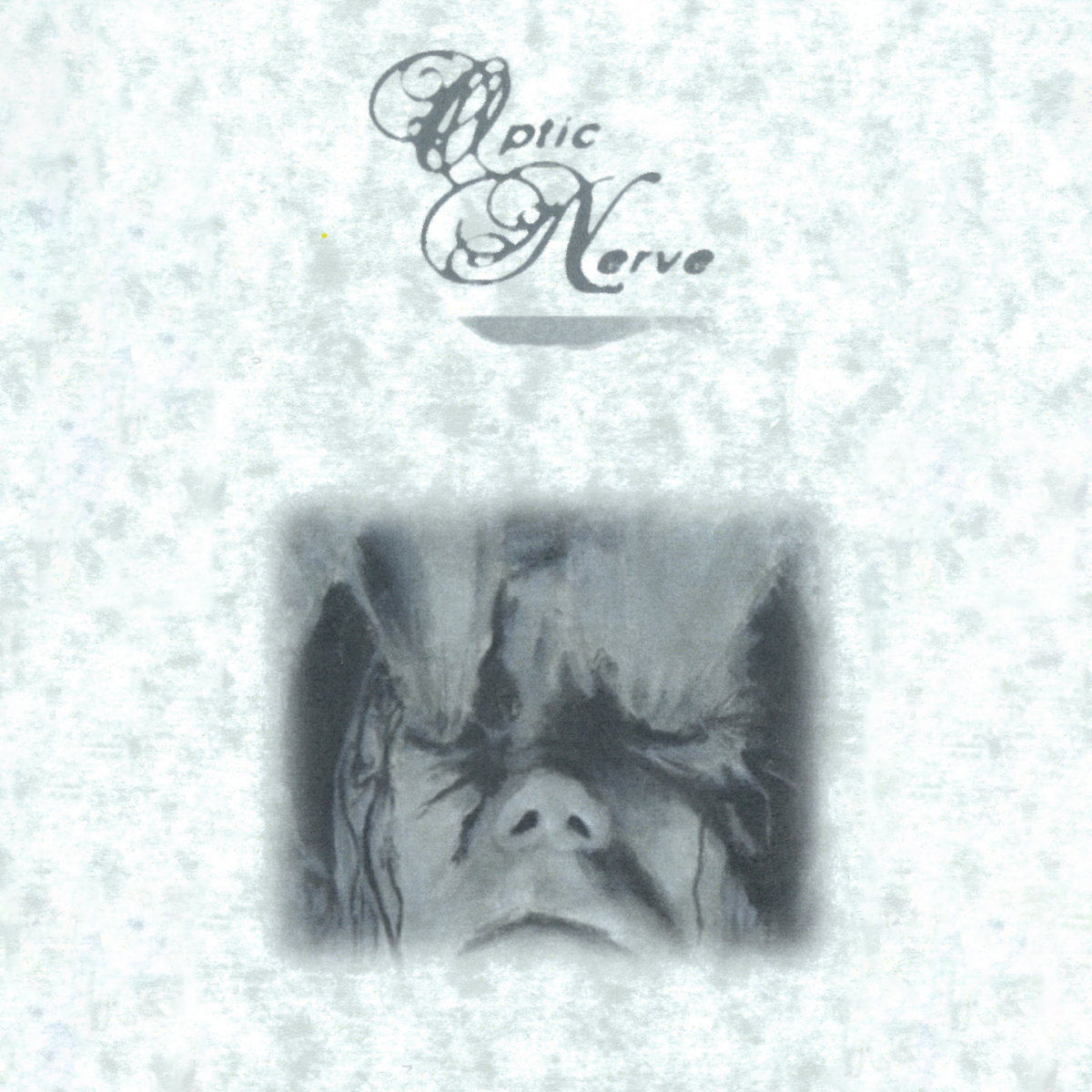 Optic Nerve – In a Fast Car Waving Goodbye
EP, Urge Records, 17 July 2021
[garage punk]
🇦🇺
EN: Here's one I wasn't expecting. Optic Nerve is a band from Sydney that released an excellent EP last Saturday, In a Fast Car Waving Goodbye. Cars are definitely the theme of the week, but this time around, the music has a clear garage punk feel that will please anyone who likes to mess with Priors, Waste Man & co. Released on Urge Records (that is becoming increasingly good), this EP is the best garage surprise of the summer 2021. It's flawless!
FR: En v'là un que je n'attendais pas. Optic Nerve est un groupe originaire de Sydney qui, samedi dernier, a fait paraître un excellent EP, In a Fast Car Waving Goodbye. Les bagnoles sont assurément le thème de la semaine, mais cette fois-ci, la musique est a de clairs allures garage punk qui feront plaisir à tous ceux qui aiment se frotter à Priors, Waste Man & co. Paru chez Urge Records (qui monte en puissance), cet EP a tout de la meilleure surprise garage de l'été 2021. C'est un sans faute !
***
Paul Jacobs & Friends – Live Session
Session, 8 May 2021
[garage pop]
🇨🇦
EN:
Earlier this year, Paul Jacobs released one of his most intriguing albums,
Pink Dogs on the Green Grass
. I interviewed him at length (
here
), and played some of his tracks over and over. And yet, this live session manages to shed even more light on the subject. We can see Paul Jacobs surrounded by his friends (and family) playing the tracks of his LP with humility. We can see the Paul Jacobs who likes pop ballads as much as the folk, alternative pop, and lo-fi sounds. The session is beautiful.
FR:
Cette année, Paul Jacobs a fait paraître l'un de ses albums les plus intrigants,
Pink Dogs on the Green Grass
. Je l'ai longuement interviewé (
ici
), et j'ai passé certains de ses morceaux en boucle. La session live dont il nous gratifie parvient à éclaircir davantage le sujet. On y voit Paul Jacobs entouré des siens et qui interprète les titres de son LP avec humilité. On y voir le Paul Jacobs qui aime les balades pop autant que la folk, et la pop alternative, et les sonorités plus lo-fi. La session est belle.