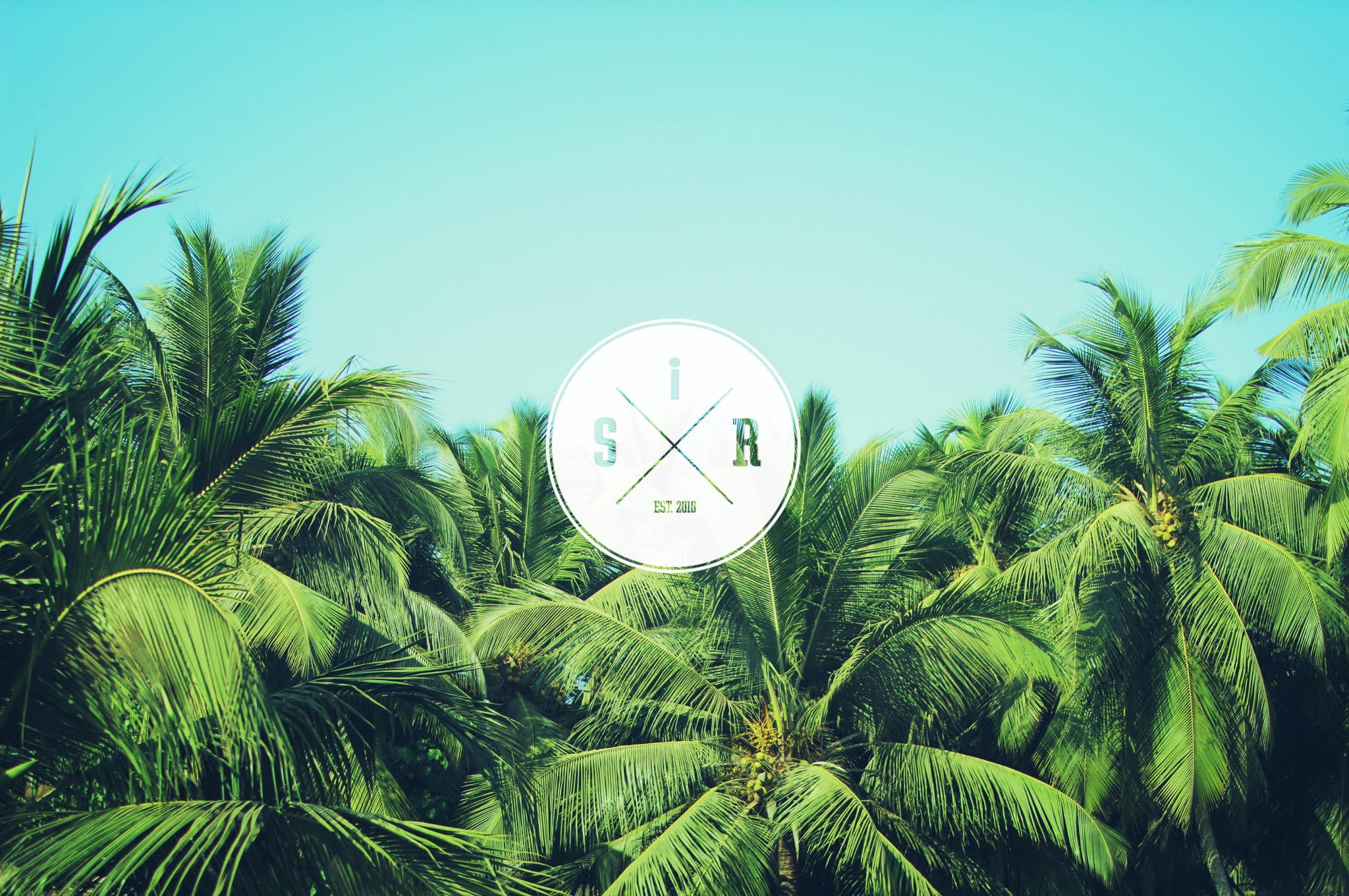 Every Monday morning, Still in Rock begins the week with an article featuring a bunch of recent releases. I dedicate a playlist to the very best of these articles at the end of each month (
link
). Make sure you don't miss anything, join Still in Rock on Facebook (
here
), WhatsApp (
here
), and
Instagram
(
here
)
. Cheers.
Chaque lundi matin, Still in Rock commence la semaine avec plusieurs sorties qui méritent leur pesant de cacahouètes biologiques. Et à la fin de chaque mois, une playlist rassemble le meilleur de ces articles (
lien
). Soyez sûr de ne rien manquer, rejoigniez Still in Rock sur Facebook (
ici
), WhatsApp (
ici
) et
Instagram
(
here
)
. Cheers.
***
Helvetia – Essential Aliens
LP, Joyful Noise Recordings, 25 June 2021
[bedroom rock]
🇺🇸
EN: The first singles promised a great moment; Helvetia did not let us down. Essential Aliens is one of the best albums of 2021, a Martian experiment, something deconstructed, chemical. Led by Jason Albertini (from the mythical Duster), Helvetia surely delivers the most challenging object to identify these last couple of months. Between the crunchy sound of the nineties, the suave voice of an inspired Yo La Tengo, the dry, very dry drums, and its riffs of pop music, we are touching here the perfection of the genre. I keep a collection of some rare LPs that have achieved the greatest, Real Estate's Atlas for breeze pop, Alex Calder's releases for spectral pop, etc. With Essential Aliens, Helvetia achieves the absolute flawlessness in bedroom rock. "New Mess", "Claw", "Rocks on the Ramp", "Why Am I Missing" and "The Echo Creek" are my current favorites. That's a lot.
FR: Les premiers singles promettaient un grand moment ; Helvetia ne nous a pas laissé tomber. Essential Aliens est l'un des meilleurs albums de l'année 2021, une expérience martienne, déconstruite, chimique. Mené par Jason Albertini (du mythique Duster), Helvetia délivre assurément l'objet le plus difficile à identifier de ces derniers mois. Entre le son crunchy des nineties, la voix suave d'un Yo La Tengo inspiré, la batterie sèche, très sèche, et ses riffs finalement pop, je crois que l'on touche là à la perfection du genre. Je garde une collection de quelques albums qui ont sublimé leur objectif, Atlas de Real Estate pour la breeze pop, les sorties d'Alex Calder pour la pop spectrale, etc. Avec Essential Aliens, Helvetia réalise le sans-faute absolu en matière de bedroom rock. "New Mess", "Claw", "Rocks on the Ramp", "Why Am I Missing" et "The Echo Creek" sont mes favoris du moment. Ça fait beaucoup.
***
SIZ – "From The Sea To Your Mind" & "The Aquatic Light"
Single, Flippin' Freaks & Howlin Banana Records, 25 June 2021
[grungy]
🇫🇷
EN:
I didn't see it coming. Having SIZ in between grunge (the real grunge, like "Would?" of Alice In Chains), post-punk and bedroom pop (DIIV?) is quite a surprise. He recorded his two latest songs at the time of
Liquid
, but they are more eighties and vaporous. I'll have to ask him a few questions about that… In the meantime, I'll keep on wondering: don't I prefer the quite limpid sound of the Capharnaüm session (
see
). It contrasts even more with the screwed production of
Liquid
, playing beautifully with a contrast earth/sky. In short, SIZ has a lot to surprise us about. Thank you.
FR:
SIZ qui donne dans un mélange de grunge (le véritable grunge, façon "
Would?
" de Alice In Chains), de post punk et de bedroom pop (DIIV?), on ne l'avait pas vu venir. Je m'étonne que ces deux nouveaux morceaux aient été enregistrés au moment de
Liquid
tant ils sont différents, plus eighties et vaporeux. Il faudra que je lui pose quelques questions… En attendant, je me demande si je ne préfère carrément pas le son très limpide de la session
Capharnaüm
(
voir
). Il contraste davantage encore avec la production très entubée de
Liquid
, jouant sur un contraste terre / ciel pour le moins saisissant. Bref, nous ne sommes pas au bout de nos surprises avec SIZ. Alors merci.
***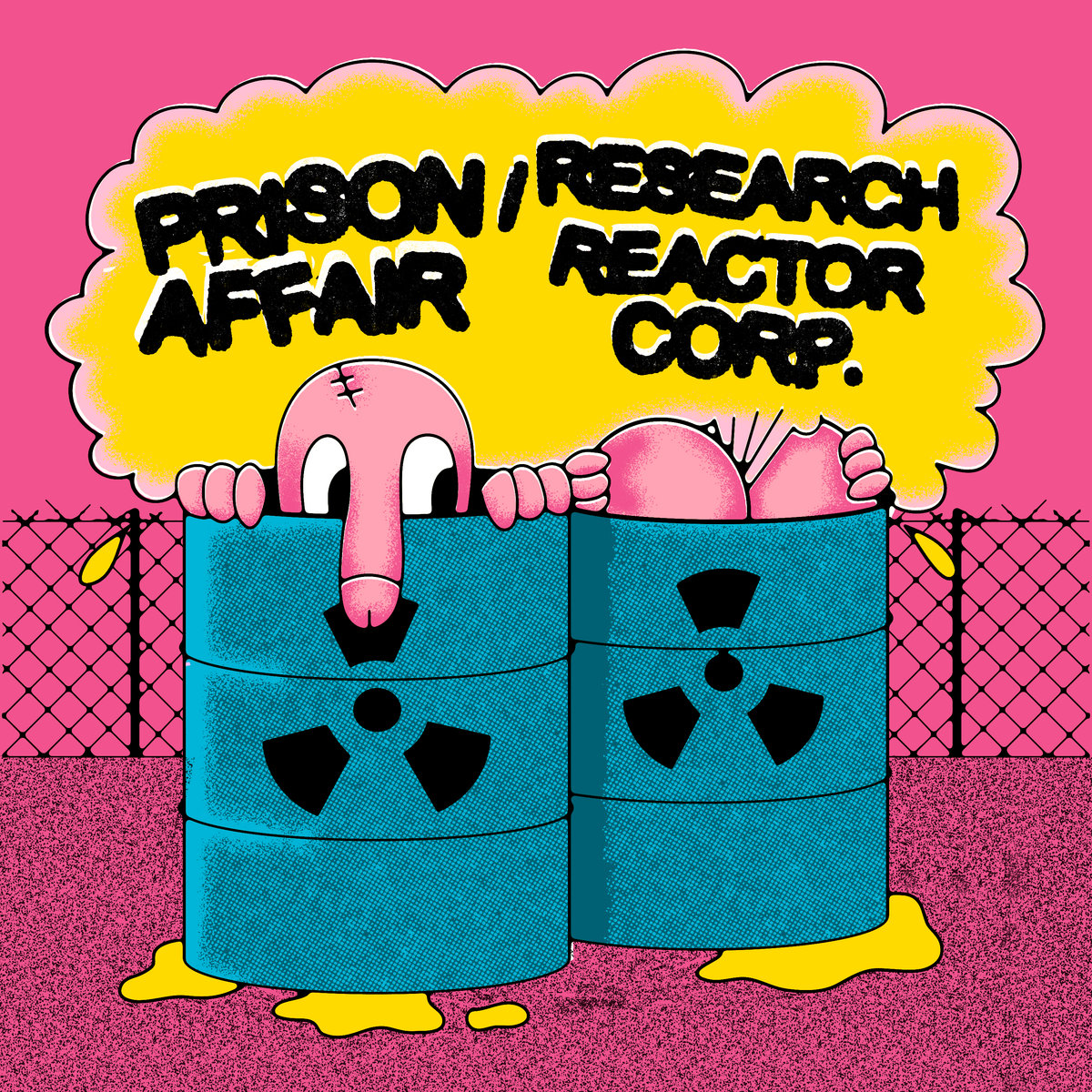 Prison Affair & Research Reactor Corp – Split
Split, Under The Gun Records / Erste Theke Tontraeger / Computer Human Records, 25 June 2021
[egg punk]
🇪🇸& 🇦🇺
EN:
Prison Affair and Research Reactor Corp are two UFOs of the egg punk scene, two of my favorites who appear on Still in Rock's
UFO
compilation. So… when they decide to release a split, it inevitably devastates the entire scene. Only the tracks of Prison Affair are available for now, but it seems quite obvious that they are enough to make the summer 2021 the most alien moment of these last months. The whole thing sounds like a combo straight out of a 1980s VHS ad campaign. It's strong, very strong.
FR:
Prison Affair et Research Reactor Corp sont deux ovnis de la scène egg punk, deux de mes chouchous qui figurent sur la
compile UFO
de Still in Rock. Lorsqu'ils décident de sortir un split, ça fait forcément des ravages. Si les seuls morceaux de Prison Affair sont pour l'instant disponibles, il semble bien évident à les écouter qu'ils suffissent à faire de l'été 2021 l'instant le plus extra-terrestre de ces derniers mois. Le tout s'écoute comme un combo tout droit sorti d'une campagne de pub VHS des années 1980s. C'est fort, très fort.
***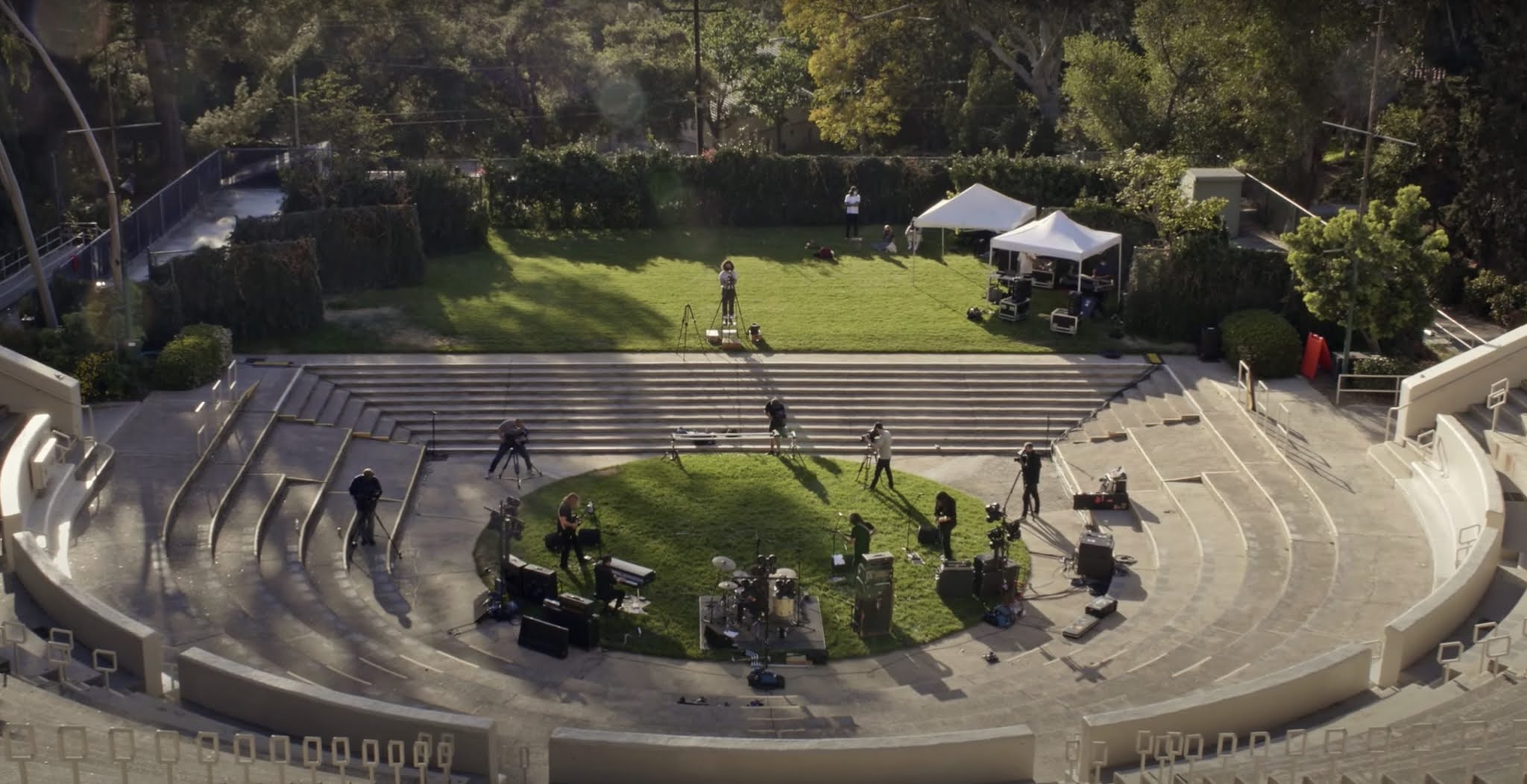 Ty Segall & Freedom Band – Levitation Sessions
Session, Levitation & Reverberation Appreciation Society, April and May 2021
[psych rock]
🇺🇸
EN:
Levitation couldn't organize its annual edition, so it gratified us with several sessions that killed the game a bit. The one delivered by Osees (
see
) is above them all, but I couldn't miss the reunion between Ty Segall and his Freedom Band. "Squealer" and "Manipulator" feature the duality of Ty Segall: one part wants to be melodic while the other wants to experiment. The whole is sometimes a little bit down, but it is still worth remembering the forces at work.
FR:
Levitation n'a pas pu organiser son édition annuelle, alors, il nous a gratifié de nombreuses sessions qui ont un peu tué le game. Si celle des Osees (
voir
) est un cran au-dessus celle des autres groupes, je ne pouvais toutefois passer à côté de la réunion entre Ty Segall et son Freedom Band. "
Squealer
" et "
Manipulator
" sont mis à l'honneur, et finalement, on y retrouve la dualité du Ty Segall de ces dernières années : une partie veut être mélodique tandis que l'autre veut expérimenter. Le tout est parfois un peu en dedans, mais il mérite tout de même que l'on se rappelle des forces en présence.
***