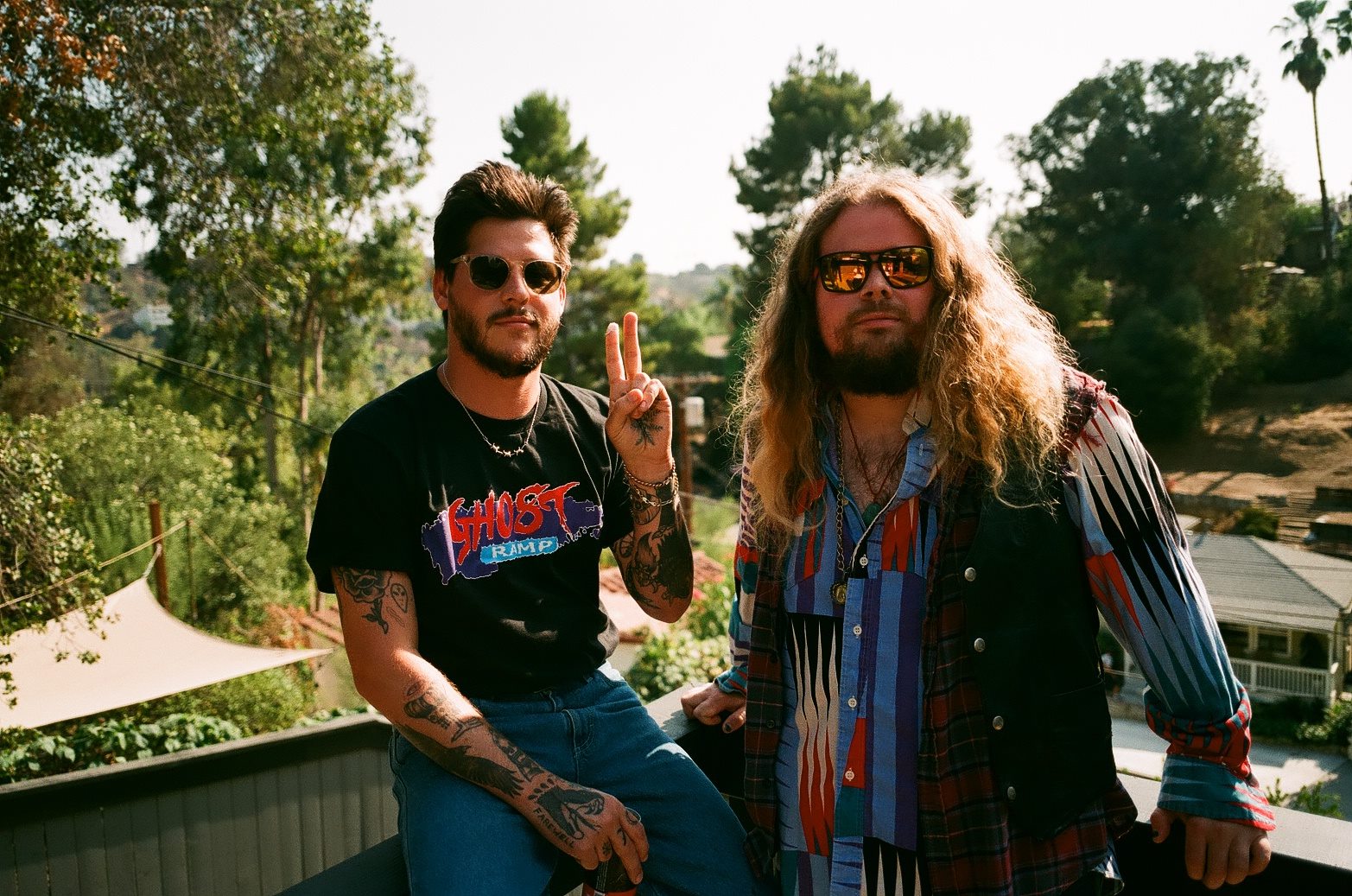 ENGLISH
(French below)
Wavves just made it where everyone else has failed. Garage bands that try to reinvent themselves always end up producing shameful albums. When they have no inspiration left, so they go for money-making machines. It's generally nauseating.
But Wavves just made a flawless transition. Let me say at the outset that I sure prefer the Wavves of 2008-2013 to the one of 2021. Afraid of Heights is the best California rock album of the last decade. I ranked "King of the Beach" the best slacker song of the 2010s, and videos like "Post Acid" were five years ahead of the garage scene.
Wavves showed the first signs of change with V (2015). This album got criticized by part of the press. You're Welcome (2017) was vilified despite its enormous qualities. In the same way, Hideaway (2021) will not escape criticism. To be sure; Wavves puts the feet in the dish, assuming overproduced clips and an overall pop feeling.
Gone is the trash of the last decade, gone is the DIY, gone is the punk, gone is the festival tie & dye, gone is the skateboard, Wavves embraces the Instagram / Urban Outfitters generation, his clips are real movies, the reverb gives way to relentless choruses while the lo-fi production of the early days is now worthy of Ty Segall's most modern albums. And it is very good. If I admit that I'm usually the last to appreciate this kind of transformation, I can't help but think that Nathan Williams' new look is satisfying. Part indie pop, part country, part folk, part rock 'n' roll, and part breeze pop, Wavves is excellent because he continues his artistic quest.
That's the difference with Tame Impala who cross-dressed in music for clubbers hungry to compensate for an unfulfilled intellectual life with crude beats, never daring the slightest variation, never deviating from his new identity. By contrast, "Thru Hell", "Help is on the Way" and "The Blame" have little in common, except to be all derivatives of the original Wavves. The lesson is beautiful: when changing music and exploring new horizons, you might as well try more than one new direction at once. The point, simply put, is that if you have decided to kill the old you, better then exploring all your aspirations rather than just one. Wavves just solved an old riddle.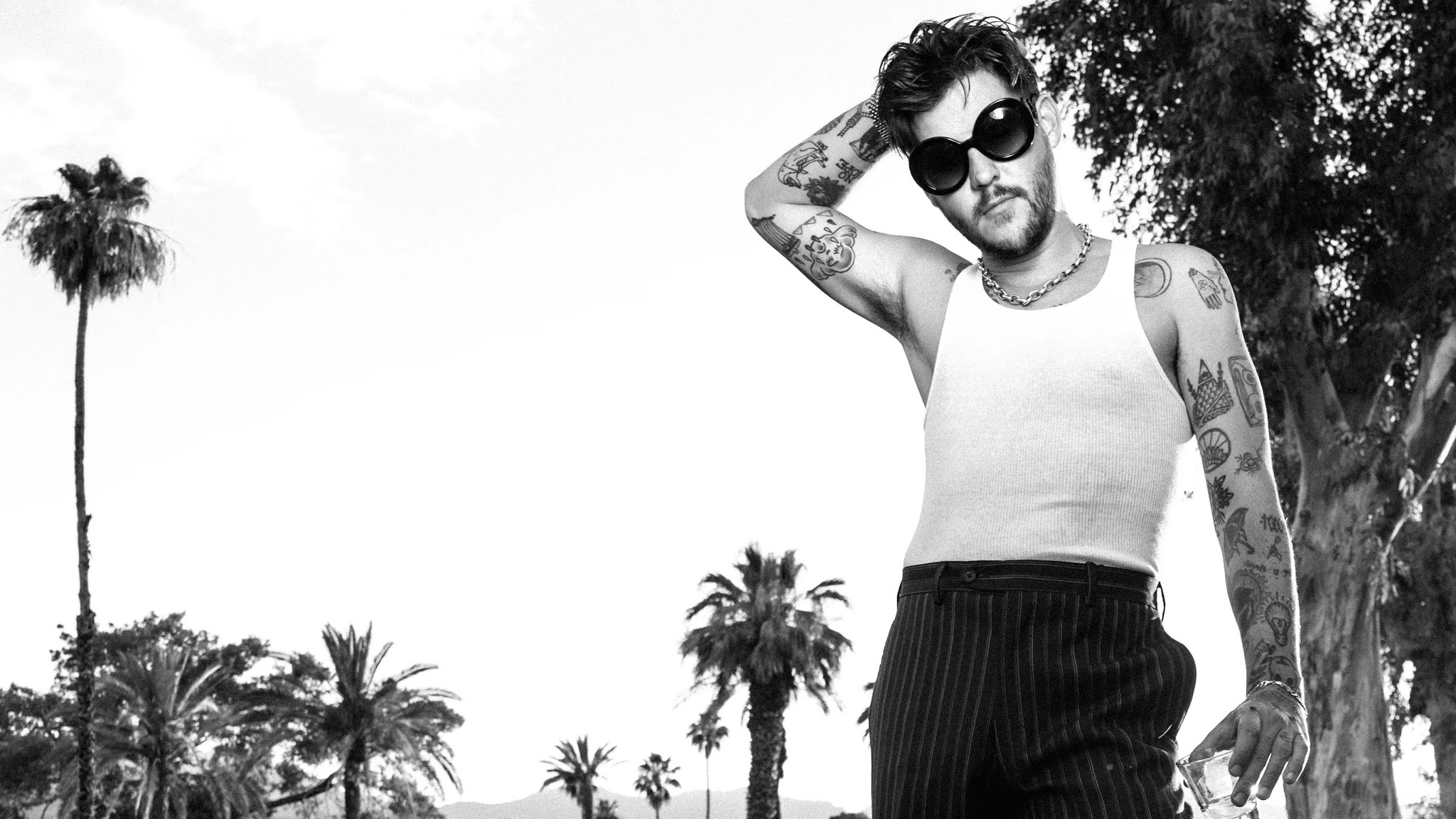 FRENCH
(English above)
Wavves vient de réussir là où tout le monde a échoué. Les groupes de garage qui essaient de se réinventer finissent toujours pas produire des albums honteux. Les types n'ont plus d'inspiration, alors, ils tentent le tout pour le tout avec des LPs pompes à fric. C'est globalement nauséabond.
Wavves, lui, a parfaitement réussi la transition. Que ce soit dit d'entrée, je préfère le Wavves de 2008–2013 à celui de 2021. Afraid of Heights est le meilleur album de rock californien de la décennie dernière. J'ai classé "King of the Beach" meilleur chanson slacker des 2010s, et des clips comme "Post Acid" avaient cinq ans d'avance sur la scène garage.
Dès V (2015), Wavves montré des signes de changement. L'album passait mal auprès d'une partie de la presse spécialisée. You're Welcome (2017) était vilipendé en dépit de ses énormes qualités. De la même façon, Hideaway (2021) n'échappera pas aux critiques. Il faut que dire Wavves met les pieds dans le plat, assumant une pop dansante et des clips surproduits.
Fini le trash de la décennie dernière, fini le DIY, fini le punk, fini le tie & dye de festivalier affamé, fini le skate, Wavves embrace la génération Instagram / Urban Outfitters, ses clips sont de véritables films, la reverb' laisse place à des refrains incessants tandis que la production lo-fi des débuts est désormais digne des albums les plus modernes de Ty Segall. Et c'est très bon. Si je reconnais être d'habitude le dernier a apprécier ce genre de transformation, je ne peux m'empêcher de penser que les nouvelles allures de Nathan Williams ont quelque chose de très satisfaisant. Entre indie pop, country, folk, rock'n'roll et breeze pop, Wavves est précisément excellent parce qu'il continue sa quête artistique.
C'est là toute la différence avec Tame Impala qui s'est travesti en musique pour clubber affamé de compenser une vie intellectuelle peu épanouie avec des beats grossiers, sans jamais oser la moindre variation, sans jamais devier de sa nouvelle ligne. A l'inverse, "Thru Hell", "Help is on the Way" et "The Blame" ont peu en commun, si ce n'est d'être tous des dérivés du Wavves original. La leçon est belle : à changer de musique, autant ne pas se contenter d'une seule nouvelle direction. Les meilleurs seront capables d'explorer plusieurs routes sans jamais perdre la cohérence de leurs albums. Autrement dit, quitte à tuer l'ancien vous, mieux vaut explorer toutes vos (autres) aspirations plutôt qu'une seule d'entre elles. Wavves vient de résoudre une vielle énigme.