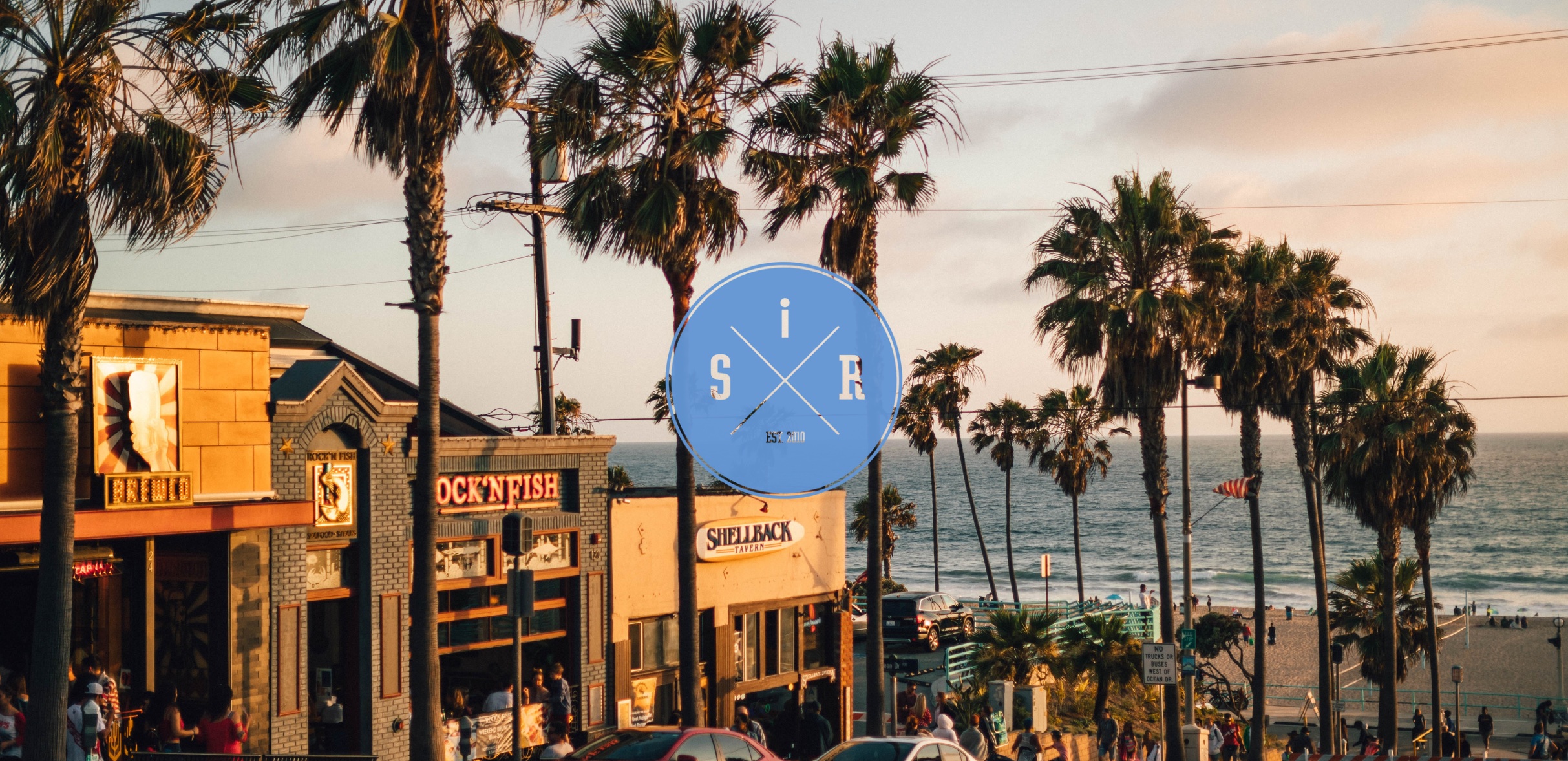 Every Monday morning, Still in Rock begins the week with an article featuring a bunch of recent releases. I dedicate a playlist to the very best of these articles at the end of each month (
link
). Make sure you don't miss anything, join Still in Rock on Facebook (
here
), WhatsApp (
here
), and
Instagram
(
here
)
. Cheers.
Chaque lundi matin, Still in Rock commence la semaine avec plusieurs sorties qui méritent leur pesant de cacahouètes biologiques. Et à la fin de chaque mois, une playlist rassemble le meilleur de ces articles (
lien
). Soyez sûr de ne rien manquer, rejoigniez Still in Rock sur Facebook (
ici
), WhatsApp (
ici
) et
Instagram
(
here
)
. Cheers.
***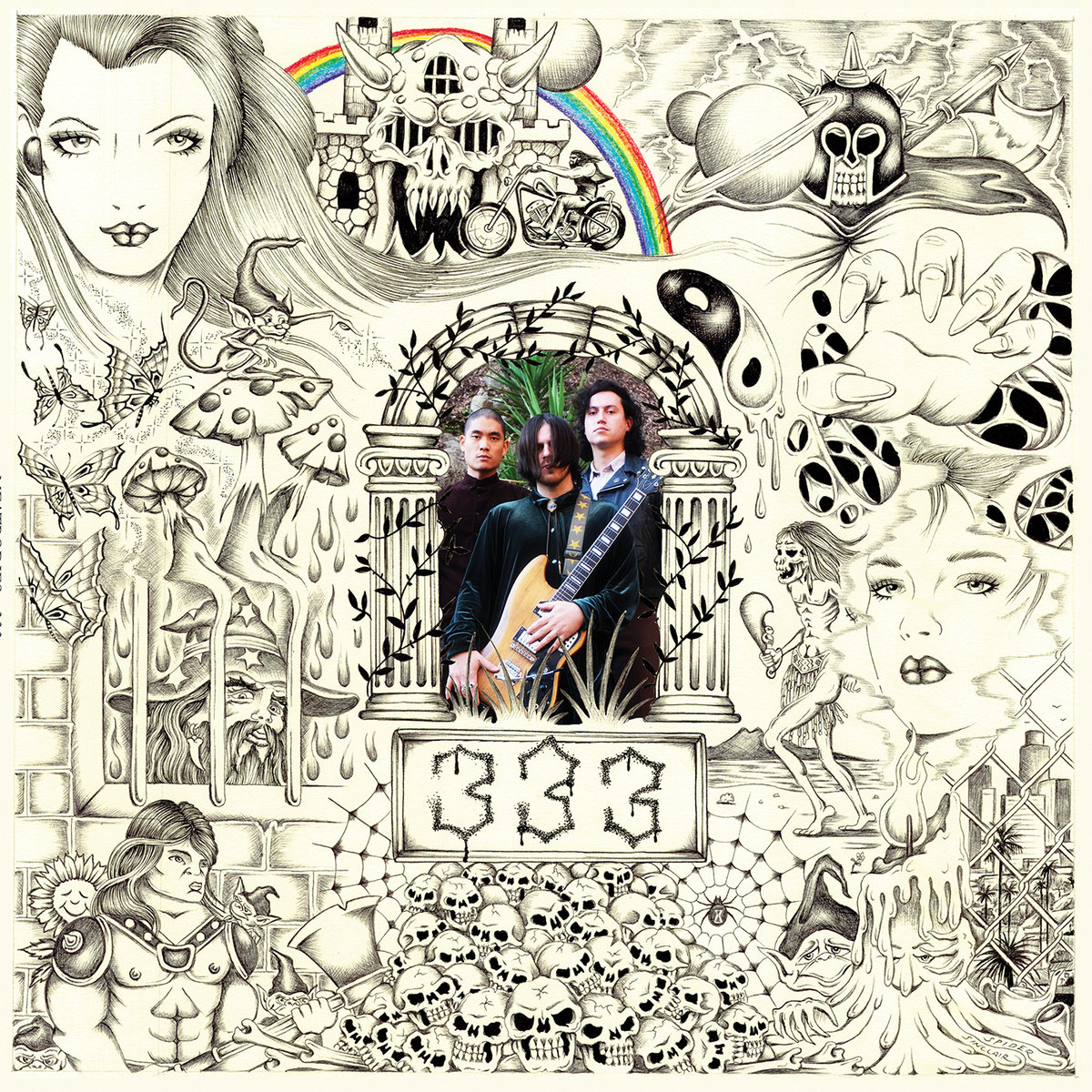 Meatbodies — "Reach For The Sunn"
Single, In The Red Records, 29 June 2021
[psych stoner]
🇺🇸
EN: Meatbodies, remember? Psychedelic stoner, remember? We hadn't heard from the band since 2017, which seems like an eternity. Osees have had time to abandon psych stoner and turn to more progressive rock. Fuzz came back with a bit more pop than usual, ORB didn't give any sign of life. So… Meatbodies couldn't be more timely. The first single of its forthcoming album is true to our memories: powerful and throbbing; in short, we are back in the world of before. I love this world!
FR: Meatbodies, vous vous souvenez ? Du stoner psychédélique, vous vous souvenez ? On avait plus entendu parler du groupe depuis 2017, et en ces temps, cela semble être une éternité. Les Osees ont eu le temps d'abandonner la cause du stoner psyché pour se tourner vers un rock plus progressif. Fuzz est revenu avec un peu plus de pop qu'à l'habitude, ORB ne donne pas signe de vie. Meatbodies ne pourait donc mieux tomber. Le premier single de son prochain album est fidèle à nos souvenirs : puissants et lançinants, bref, nous revoilà revenus dans le monde d'avant. Je l'aime, ce monde-là !
***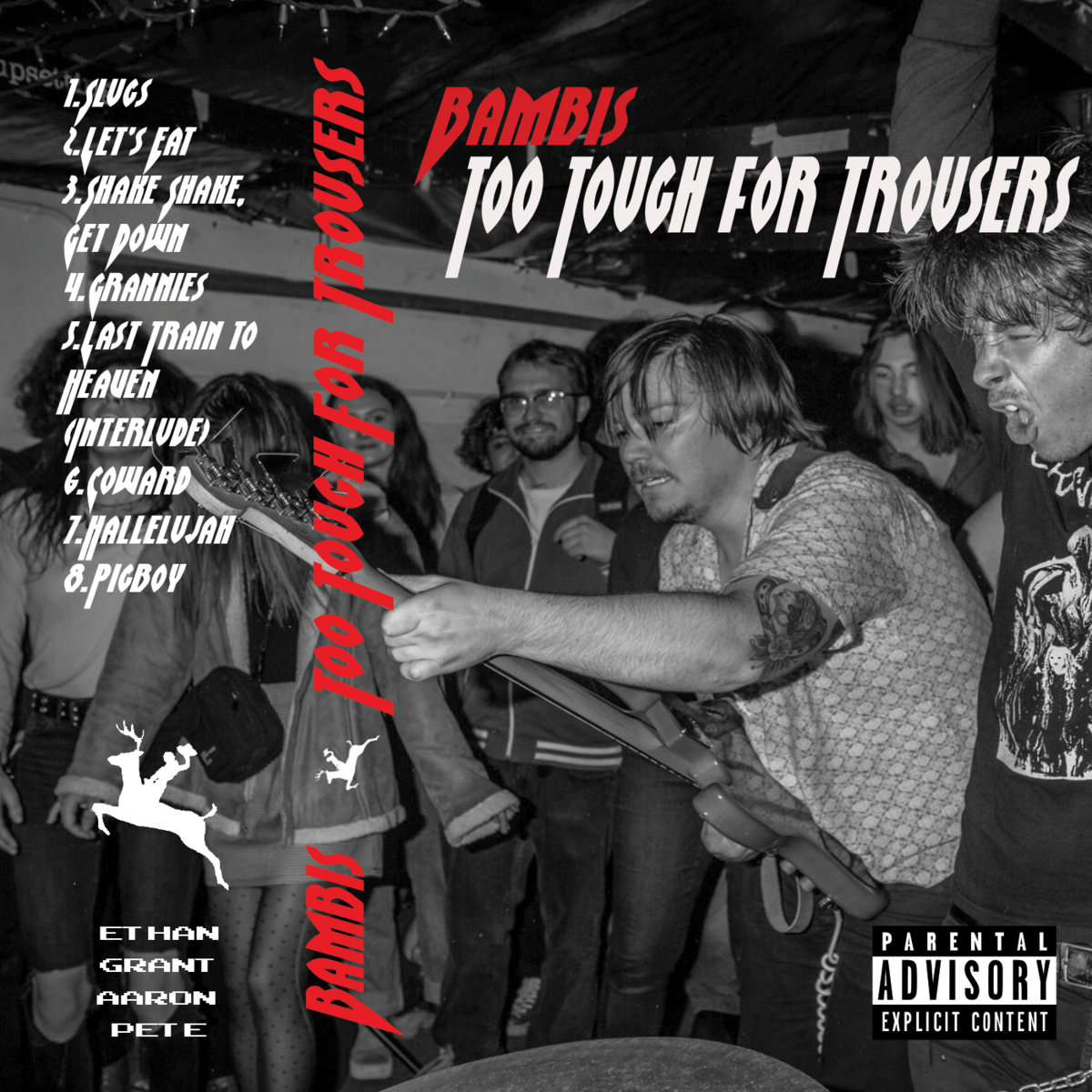 Bambis – Too Tough for Trousers
LP, Tape Dad, 23 July 2021
[garage noisy]
🇺🇸
EN: I entitled my first article on Bambis: "The new band that makes you sweat with joy, so much that you have to change your pants and then you have to find another one and you sweat in it again because the band is really too strong for the pants!". Well, nothing has changed. To be more precise, the band even decided to call their first LP Too Tough for Trousers. Should I see this as a sign? Probably not, but I like the story. This album is just like Bambis: angry, super rhythmic, in short, noisy garage as no one is doing anymore. Also, the bands of this type have a tendency to insist too much on the voice. Bambis finds the right balance, like with "Let's Eat". Well done.
FR: J'intitulais mon premier article sur Bambis : "Le nouveau groupe qui te fait transpirer de joie, tellement que tu dois changer de pantalon et après tu dois en trouver un autre et tu transpires encore dedans, car le groupe est vraiment trop fort pour les pantalons !". Rien n'a changé. Pour être plus précis, le groupe a même décidé d'appeler son premier LP Too Tough for Trousers (Trop dur pour les pantalons). Dois-je y voir un clin d'oeil ? Probablement pas, mais l'histoire me plait bien. Cet album est à l'image du groupe : violent, énervé, super rythmé, bref, du garage noisy comme il ne s'en fait plus. Les groupes de cette trempe on je trouve trop tendance à insister sur la voix. Bambis trouve le juste milieu, à l'image d'un "Let's Eat" super bien senti. Bravo.
***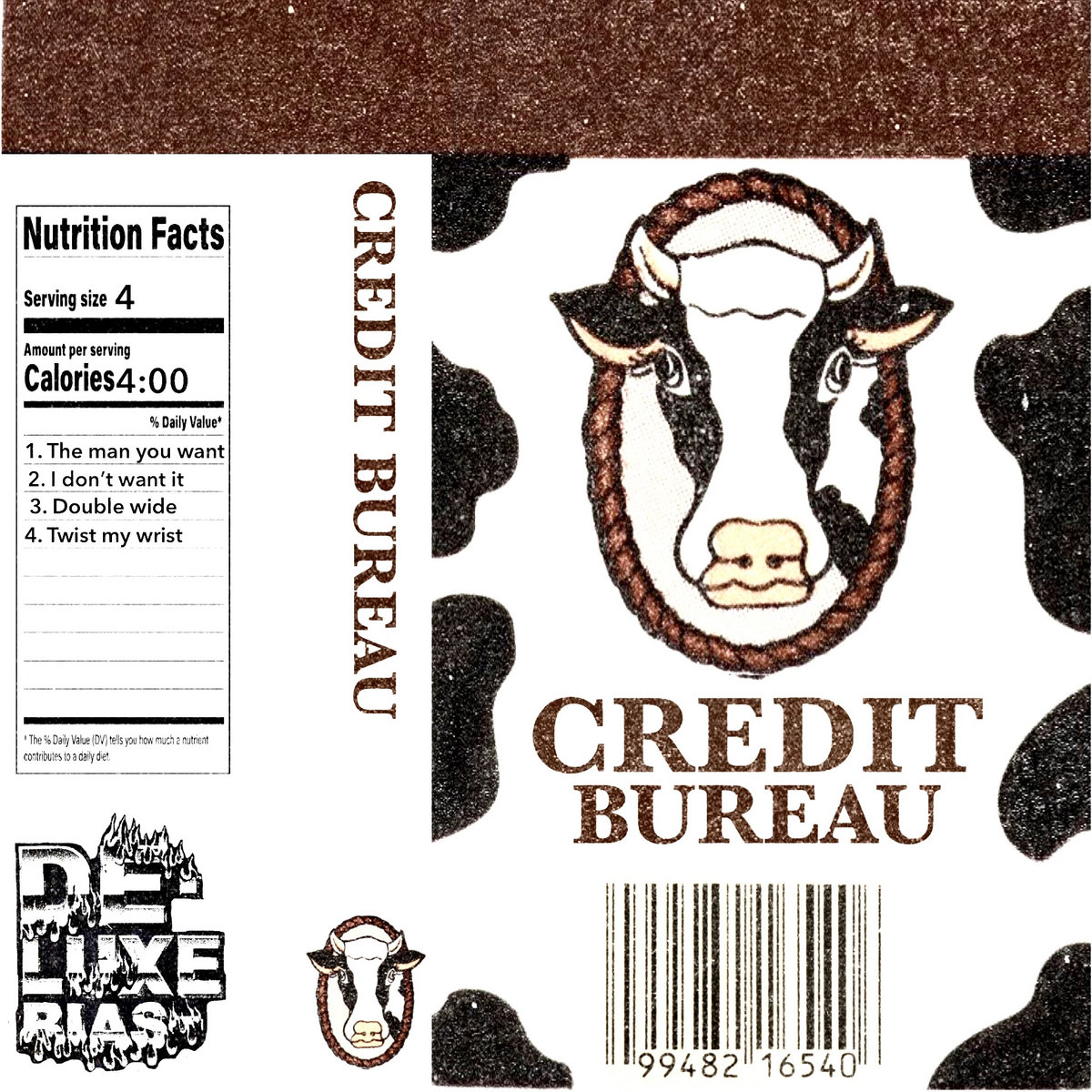 Credit Bureau – Credit Bureau
EP, Deluxe Bias, 23 July 2021
[garage punk]
🇺🇸
EN: Credit Bureau is a band from Los Angeles that plays garage punk with a fly tendency, and an egg punk tendency, and a UFO tendency. It's very good. Its first EP was released recently, and I can already see it in the libraries of the ones obsessed with music that buzzes. This thing will become a cult.
FR: Credit Bureau, c'est un groupe originaire de Los Angeles qui fait dans le garage punk à tendance mouche à tendance UFOs à tendance egg punk. C'est très très fort. Son premier EP vient tout juste de voir le jour, et je le vois déjà trôner dans les bibliothèques des obsédés de la musique entubée. Le machin deviendra culte. La messe est dite.
***
Spielo – Demo
EP, 17 July 2021
[garage punk]
🇺🇸
EN: Spielo is a band from Nevada with an Italian name and singing in German. Their music is clearly American; you'd think you are back in the garage scene of the late 2000s, à la Ty Segall's demo. All the songs are well-paced and distinctive enough to make you want to listen to them all several times. Here is a new soundtrack for our summer 2021.
FR: Spielo, c'est un groupe originaire du Nevada qui a un nom italien et qui chante en allemand. Sa musique est clairement US, on se croirait revenu en plein dans la scène garage de la fin 2000s, façon démo de Ty Segall. Tous les titres sont bien rythmés, et suffisamment distinctifs pour que l'on veille s'y consacrer. Voilà bien une nouvelle bande-son pour nos bqq été 2021.
***