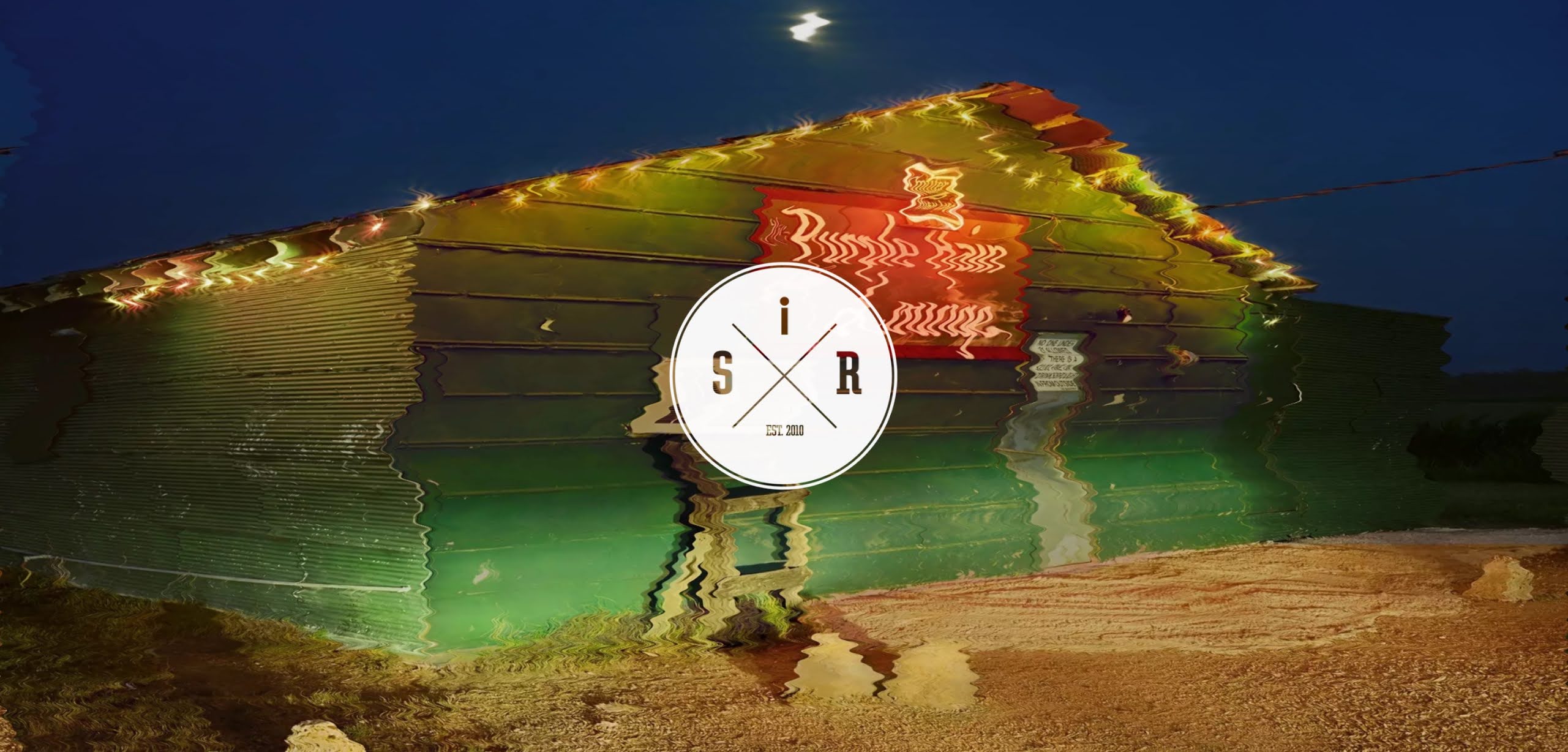 Every Monday morning, Still in Rock begins the week with an article featuring a bunch of recent releases. I dedicate a playlist to the very best of these articles at the end of each month (
link
). Make sure you don't miss anything, join Still in Rock on Facebook (
here
), WhatsApp (
here
), and Instagram (
here
)
. Cheers.
Chaque lundi matin, Still in Rock commence la semaine avec plusieurs sorties qui méritent leur pesant de cacahouètes biologiques. Et à la fin de chaque mois, une playlist rassemble le meilleur de ces articles (
lien
). Soyez sûr de ne rien manquer, rejoigniez Still in Rock sur Facebook (
ici
), WhatsApp (
ici
) et
Instagram (
here
)
. Cheers.
***
LP, Howlin Banana Records / Modulor, 19 February 2021
[spleen rock]
EN:
I don't think I've ever waited so long for an album in my entire life. I was talking about Hoorsees and his virgin suicides back in February (
link
) and June 2017 (
link
). At the end of these articles, there are still the mp3s of the band's early days. And then, Hoorsees decided to cancel his own EPs, a kind of premature cancel culture. The band then released some new music a few months later (
link
), and, in the meantime, said he didn't want to cultivate the image of a nice loser (
link
). And then, the band kept on multiplying defeatist statements, making it a trademark (check out its Facebook page). His first album is finally coming out these days on the eternal Howlin Banana Records (and a few others). It's everything Hoorsees has always been: spleeny, full of hits that ignore each other and won't assume themselves, teenage, nineties, very melodic (
à la
JAMC, album
Munki
), and you know, delicate. Hoorsees is our Napoleon Dynamite, a band whose music is more intense than it sounds. The album will be a milestone as it encapsulates the moods of his generation. Yup.
FR:
Je ne crois pas avoir déjà attendu si longtemps un album. Je parlais d'Hoorsees et ses virgin suicides en février (
lien
) et juin 2017 (
lien
), époque François Hollande. Allez voir, il y a toujours les mp3s de ses débuts. Et puis, Hoorsees décidait d'annuler ses EPs, une sorte de cancel culture avant l'heure. Il feintait alors une première sortie quelques mois plus tard (
lien
), et, dans la foulée, disait ne pas vouloir cultiver une image de gentil looser (
lien
). Et puis, le groupe n'arrêtait pas de multiplier les déclarations défaitistes, en faisant même sa marque de fabrique (allez voir sa page Facebook). Son premier album sort finalement ces jours-ci vers l'éternel Howlin Banana Records (et quelques autres). Il est tout ce que Hoorsees a toujours été : spleenétique, bourré de hits qui s'ignorent et ne s'assumeront pas, teenager, nineties, très mélodique (façon JAMC album
Munki
), et tu sais, finalement délicat. Hoorsees est notre Napoleon Dynamite, un groupe dont la musique est plus intense qu'il ne veut le dire. L'album fera date tant il encapsule nonchalamment les états d'âme de sa génération.
***
Beige Banquet – Beta
LP, Just Step Sideways, 29 January 2021
[post-punk]
EN:
Beige Banquet is an artist from London who has just released his first album. Very much inspired by the
post-punk
scene of The Fall and Stiff Little Fingers, Beige Banquet plays the cathartic rock card of a concept album that seems more robotic than a steel construction factory. Imagine the scene: Chaplin is the main actor, all the men are placed on the production line, they wear fluorescent colored outfits, they dance and build things mechanically. Of course, the drum machine forces the songs to look alike, but I think that's the effect Beige Banquet is looking for. In the end, it's difficult to get just one track out of it; you have to fit into the mold.
FR:
Beige Banquet, c'est un artiste de Londres qui vient tout juste de faire paraître son premier album. Très inspiré de la scène
post-punk
côté The Fall et Stiff Little Fingers, Beige Banquet joue la carte du rock cathartique d'un album concept qui semble plus robotisée qu'une usine de construction d'acier. On imagine la scène : Chaplin est l'acteur principal, tous les hommes sont placés sur la chaine de production, ils portent des tenues de couleurs fluorescentes, ils dansent et construissent des choses de façon mécanique. Bien entendu, la boite à rythmes contraint les morceaux à se ressembler, mais c'est, je crois, bien l'effet recherché par Beige Banquet. Au final, il est difficile de n'en sortir qu'un seul titre, non, il faut plutôt accepter de rentrer dans le moule.
***
Quality Used Cars – Good Days​/​Bad Days
LP, Francis Tait, 19 February 2021
[folk rock]
EN: Quality Used Cars is a band from Melbourne, but far, far away from the post-skate scene. His thing is country and wild rides, a pony ride in the middle of the desert. Francis Tait's voice is perfectly nasal, making all the stories an authentic Southern turn. The single, "Ripoff Merchant", is an excellent example of what Quality Used Cars can do best. In the end, this album is a perfect response to the bogan music / redneck movement in Australia.
FR:
Quality Used Cars, c'est un groupe originaire de Melbourne, mais qui est loin, bien loin de la scène post-skate. Son truc à lui, ce sont les balades country et vahinés, un moment à dos de poney au milieu de pleines désertiques. La voix de Francis Tait est parfaitement nasilarde, faisant que tous les récits qu'ils nous racontent prennent une tournure authentico-sudiste. Le single, "
Ripoff Merchant
", est un excellent exemple de ce que Quality Used Cars sait faire de mieux. Au final, cet album est une réponse au movement bogan music /
redneck
qui sévit en Australie.
***
Kevin & the Bikes – Ironic Songs
LP, 14 November 2020
[indie rock nineties]
EN: The other day, while I was hanging out on a thirty-something social network (Facebook), I found myself face to face with a post from TH da Freak discussing Kevin & the Bikes. I had never heard of it before. I listened; I cried with joy. The album of this artist from Charlotte, North Carolina, is a little gem at the crossroads of the great decade of the 90s, it features Slint (the voice), Rollerskate Skinny (the music), Pavement (the cool), in short, everything that makes life worth living. The album is actually quite uneven as the first four tracks are dominating the others, but that's okay. In the end, it makes me wonder: is there a decline in the nineties revival? It is unfortunately quite possible. It seems to me that there is less of this ironic music soaked in fuzz, less, too, of the nonchalance that made the 2010s heyday. So long live Kevin and his bike! I think I need to start a new series of articles dedicated to the 1990s very soon.
FR: L'autre jour, alors que je trainais sur un réseau social de trentenaires (Facebook), je me suis retrouvé nez à nez avec un post de TH da Freak qui relayait Kevin & the Bikes. Je n'en avais jamais entendu parler. J'ai écouté ; j'ai pleuré de joie. L'album de cet artiste originaire de Charlotte (Caroline du Nord) est une petite merveille au croisement de la grande décennie 1990s. On y trouve du Slint (la voix), du Rollerskate Skinny (la musique), du Pavement (le cool), bref, tout ce qui fait de la vie un moment qui en vaut la peine. L'album est en réalité assez inégal tant les quatre premiers morceaux écrasent les autres, mais ce n'est pas grave. Au final, il me fait me questionner : serait-on en train de connaître un déclin du revival nineties ? C'est malheureusement bien possible. Il me semble qu'il y a moins de cette musique ironique trempée dans le fuzz, moins, aussi, d'une nonchalance qui a fait les beaux jours de la décennie… 2010 ! Plus que jamais, alors, vive Kevin et son vélo. Je pense que je vais commencer une nouvelle série d'articles dédiée à ces fameuses 1990s.