As you may know, power pop holds a great part of Still in Rock. Necessarily, interviewing one of the most important artists of that genre was something very unique. Paul Collins, known for having played in The Nerves & The Bet, is one of these real legends that other planets must envy us. This interview was the opportunity to talk about his career, the power pop scene in general, the tyranny of grunge during the 90s, Burger Records and the actuel scene. Paul, thank you very much for this exchange !
******
ENGLISH version
******
Thibault: Hi, how are you?
Paul: Very good, I'm getting ready for a big tour. We are going to Canada, and then coming back to the US, all over the country, and back to work. It's going to be fun, and then we're home for a little bit, and we're going to Europe with a band I bring with me.
Thibault: How many times did you play in Europe already?
Paul: With this band? Never. But I used to live in Spain, and I toured Europe for the last 30 years… The first time we came to Europe was with the first LP we ever released and we did many shows in France, we were pretty popular. We played with the Dogs, and I was friend with the singer name from Trust, and Telephone.
Thibault: Oh yeah? Telephone is huge, even today, they remain one of the biggest names around. Very cool. Well, it leads me to ask you about your career. It's pretty rare for an artist to have two successful projects, usually, it's one worldwide famous project and few unknown other ones… But you had the Nerves, the Beat and a great solo career… I was wondering if you had a clue why this is different for you?
Paul
: Well, one of hand I feel very fortunate that I was able to be involved in those projects. Being involved with The Nerves was like finding a needle in a haystack. In 1974, to find a band playing that kind of music anywhere in America was really a stroke of great luck. So, I started off at a great place, with Jack Lee and Peter Case who were fantastic. I learned a lot from them, and then I took all of that knowledge and put it together with The Beat.
Our first LP was a special thing where everything comes together. But you know, doing this kind of music is kind of a continuing battle because it doesn't have the most acceptance. There are things that break through like "My Sharona" and few other songs, but the rest of the time, you get do play this music and your audience is the true believers but getting it to a bigger level is a lot of work.
The best thing happening now is that there is this all new generation of bands that are carrying the torch. Their influences are the Beat, 20/20, the Plimsouls and the Knack and they're taking it to the next generation. When I tour, I play with these new bands, which is a great cross-generational thing. As far as the acceptance of the records that I made, I just feel very lucky.
Thibault: Well, "luck"… Not so sure it's only that.
Paul: Well, it's luck and hard work. Rock'n'roll is a medium if it's not good, it's bad. It's like a bad power pop song, they're really bad.
Thibault: Actually, talking about the new generation, I talked about you with the guys from Burger and Lolipop, and obviously they're huge fan and I was wondering if you're in touch with these guys and if you know such bands as Warm Soda…
Paul: I know all of these guys, including Matthew from Warm Soda, yeah. I know him from his first band…
Thibault: Bare Wires!
Paul
: Yeah, Bare Wires in Auckland. I played with them, they were great too. As for the Burger guys, I met them a long time ago when they were first starting out and we became friends. What they're doing is great, I embrace all of that stuff. Lolipop is about to reissue To Be or Not to Be, so… yeah, I'm doing stuff with them. In fact, I toured with Lee and his band, I really support what they're doing. They're the one who are bringing it to the new century. They are a lot of bands citing that music as a reference actually. This is all very positive.
Don't forget that I lived during the 90s. During that time, no-one was interested in that music, grunge was all over the place. At the time, we didn't have any more jazz, blues or power pop, and it wasn't grunge, forget about it, that how strong it was. And now, things are much better, a lot of subgenres are living and breathing again. The 90s was the worst decade of my life, I just couldn't do anything.
Thibault: Talking about the 90s, what the band of that time brings us was a lot of irony… everything was bullshit, including love… bullshit bullshit bullshit. They killed love songs, I can't find anymore band writing good love songs like the power pop bands did at the time…
Paul
: That funny I've never heard anybody put it that way but it's true! You know, most people look at what they do and try to figure out where they stand in the world. Power pop music is very difficult to create… it's what I love. I don't consider myself a power pop musician, I consider myself a rock musician, but what I do people call it power pop, fine.
Anyway, I really love that positive feeling. We write about girl, travel and work. It's about getting the girl, losing the girl, the girl leaves you, you leave her, you want her… And they're traveling around the world… and work. It's 80% of music. The rest it's people like Bob Dylan writing political things, which is very important as well… And you have dangerous music, like punk and rap. I never did anything dangerous… I was just trying to figure out where I fit in… and that's why I wrote: "I Don't Fit In".
Thibault: Haha, fair enough. Talking about the lyrics, I interviewed few power pop bands and obviously, most of the lyrics are focusing on high school, girls and this kind of stuff. I noticed that all of them, so far, hated their time in high school…
Paul: When I started writing music, I was already done with high school. I was writing about boy/girl theme, but not adolescent. Girls are a lifelong fascination for me, but high school… I got out of it as fast as I could. I graduated a year earlier and I started my career as a musician, so, I only went to high school a couple years anyway… I spent high school smoking pot, listening to music and dreaming about being in a band.
Thibault: Oh well, it's basically what you did after then…
Paul: Yeah, I kind of lived the dream, but didn't realize how hard it was. But I first heart "Hanging Out on the Telephone", I thought OK this is it, it's a done deal, in the next week we're going to be number 1 and millionaires. I was that good to me….
Thibault: But we're still listening to that song so…
Paul: It's true! But then Blondie covered it and…
Thibault: About that, the Blondie's cover is really famous, I was wondering how it happened? What is the back story.
Paul: Hm… it's a very strange back story, there're two stories really… I do know that Jeffrey Lee Pierce from Gun Club was a fanboy, kind of Blondie's fan club president… Somehow, he ended up on a plane with them, to Japan. And while he was on the plane, he had the Nerves' 45. And he played it. When they got off the plane they played it in the cab and the taxi driver got all excited and they decided to cover it.
The thing I didn't understand is that… when I heart it for the first time, I was in a car on Sunset Boulevard, and I was like "
whattttt??
". I thought "ok, this is gonna be great for us". We just broke up and I thought that maybe we'll be back together. It was so hard at the time, it was before the all independent scene. Even today, when I play the song, people say "oh cool, Blondie's cover", haha. But I never understood how The Nerves didn't take on that.
Thibault: About Los Angeles, do you think it was harder to become famous because you were from there, or maybe it would have been easier in New York?
Paul: I have no idea. When I left New York, nothing was going on. CBGB hasn't started, neither Blondie, The Ramones, Television… or they were really unknown. When I was living in New York I was actually auditioning, and at the time, jazz fusion was the big thing in New York. I have nothing against it, but it wasn't what I wanted to do. Nobody was interesting in playing music like Chuck Berry and the Beatles, anything like that was considered totally uncool. People were saying "oh yeah that stuff was great in the sixties but we don't do that shit anymore".
In California, people thought that music was crap as well. But I was my musical education. Meeting the Nerves was a great luck. In fact, I found the band looking at a bulletin board in a music store. I though that little paper saying: want a drummer for an all original band out of the Beatles and the Stones. I took that paper down, and I ran out to his house, right from the store. It was on Columbus Avenue in San Francisco, and one hour later I was listening to Hanging Out On The Telephone.
Thibault: When was it, all of this?
Paul: In the summer of 1974.
Thibault: Before the big explosion of 1977…
Paul: Oh yeah, at the time in San Francisco, they were two bands: the Nuns and Cry. They were so radically different from what we wanted to do. They were the only two young bands.
Thibault: Did you feel at the time that such an explosion was on its way?
Paul: No! I couldn't believe how isolated we were. We were in San Francisco with all of those hippies "Have a nice dayyyy smoking pot" kind of people. But I was too young to be a hippy and too old to be a punk. When the punk thing hit, it feels a little juvenile. For me, it was about making good music, and that was it.
Thibault: Well, you are remembered for that. How do you feel about having played such a great part in history? Is that something you think about?
Paul
: Well, I like to think I contributed. And yeah, I'm extremely proud. I think that what we did with the Nerves and subsequently is great, even though it was extremely painful for us. Then, what we did with the Beat, with no friends, no infrastructure, it's cool as well. We put those three piece suits on, which was Jack idea, and played against the entire world. The Knack and Blondie took that a step further.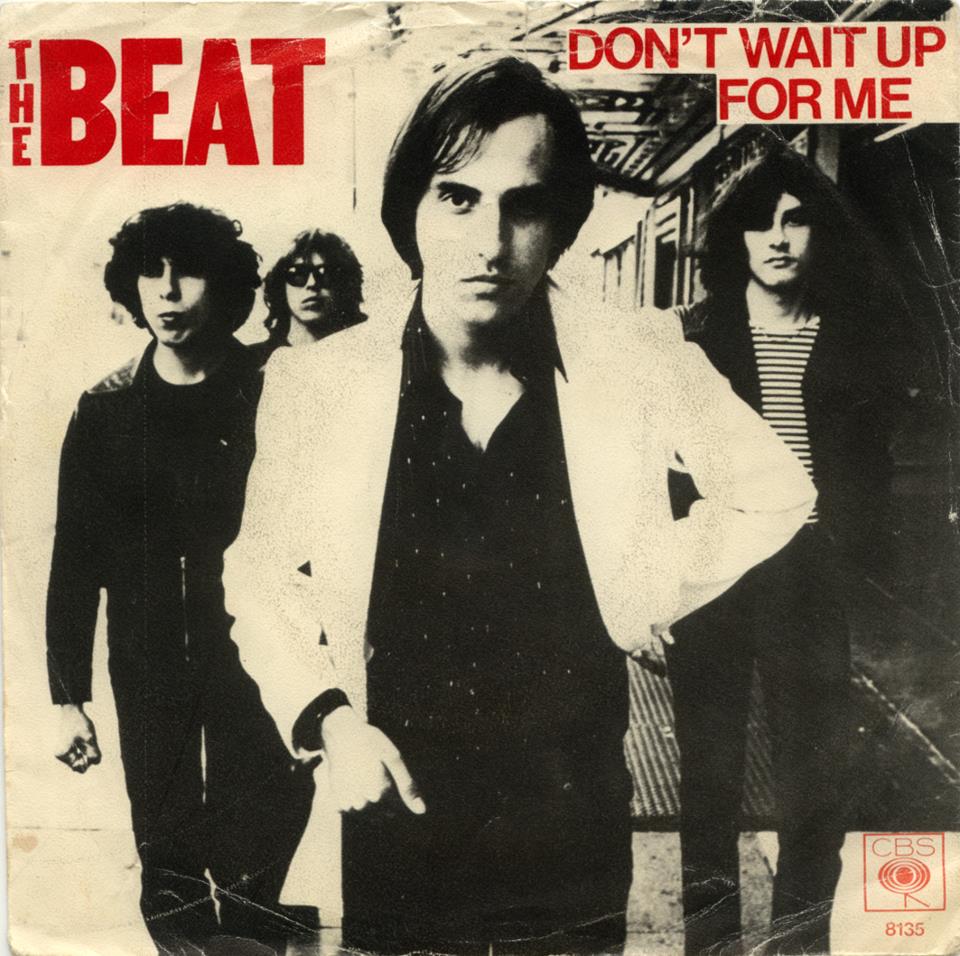 Thibault: You know, I think that people know The Nerves and the Beat better than the Knack.
Paul: I don't know about that. But anyway, anything happened so fast with The Beat, within a year we were signed to Columbia and we didn't screw up. The produced didn't make it too fancy, it's pure and simple. There is no bullshit on it.
Thibault: It's true! But going back to The Nerves, why did you never released a full LP?
Paul: I'm really sorry about that. The reason is because nobody was interested in us, we couldn't get a record deal. And we didn't have enough money to go back to the studio.
Thibault: Alright, but what was the big difference with The Beat then? You think that because The Beat was around 1977 it suddenly became easier?
Paul: No, again, The Beat was a stroke of great coincidences. Columbia agreed to sign us and everything went fast. But even though, when the record came out nobody was playing us on the radio…
Thibault: That commercial aspect interested me a lot. I'm not sure if you saw that but on YouTube, there is a video of you playing at American Bandstand. Do you have any recall of that particular day?
Paul: I do, that was great. We played American Bandstand which was at the Ed Sullivan at the time. It was very prestigious and exciting to play this show. But it happened so fast that it was over before we realized anything. They had the best camera man, the best studio, the best everything… we were in Hollywood, it was the top of professionalism which the best people in the industry. Those guys knew what they were doing, they told us alright let's go and then it was done. The other thing I remember about it is that everyone was so gracious over there, even Dick Clark, he would treat everybody on the stage with the same importance. So yes, I do remember that and it was a great day for us.
Thibault: Well, in my opinion, you did a very good job, it's only 3 or 4 minutes, so obviously it goes really fast, but still. Talking about this period, I was wondering if you had any relationship with other famous bands, maybe those on Bomp Records? The label released The Stooges, the Modern Lovers, DEVO…
Paul: First of all, I'm a huge fan of Jonathan Richman. I only met him briefly in Madrid, and now he lives in Chico, he married the daughter of a nightclub owner, and I played the club many times. But you know it's funny, today, the bands are more friends with each other, they go to each other shows, they hang out together… Back in the days, in was way different. The Shoes, for instance, I met them once in the mid-nineties and they I spent some time talking with them when we played at Bell House in Brooklyn. But I don't really know them, which is unfortunate.
Thibault: I wonder if the difference between back in the days and today isn't the labels. They are now trying to create a family feeling, to organize parties and stuff…
Paul: Well you know, I was friend with 20/20, and Ron, and Steve, Peter of course… but there was a lot of competition back in those days. First of all, in Los Angeles, everybody was trying to cut a record time, every label owner was saying that they were superior to other ones… The sense of competition was very high. In the music business, back in the days, that was a lot of backstabbing. This is what happened in the punk / new wave era. Before that, no money was there, so, nobody was fighting, it was just about having fun.
Thibault: You know, I feel like today the garage scene is huge, power pop is as well, psychedelic music also… There isn't any subgenre dominating others. It was different when you started, correct me if I'm wrong, but I feel like the bands were trying to create a spirit. Do you feel like it was a great thing for you to be part of a movement, or, do you prefer today situation with no "scene" at all.
Paul: I don't know, but the difference is that today, only very few bands can attempt to play music for a living. You know, everybody is trying to get into shows for free, to be on the guest list or whatever…
Thibault: Haha, yeah…
Paul
: The financial support for this kind of music is leaving. My take on it right now is that if you play electric guitar, and drum and stuff, if we play songs and sing to make your point, if you play rock'n'roll, we should unify: the garage, the power pop, the punk bands… We all play in the same club, the audience overlaps and the gear is the same and the problems are the same. We know to establish box office strength. Bands should be able to sleep in hotels. I'm not talking about 5 stars hotel, just regular ones. We need to change that.
Thibault: OK, so tell me what you think about the "other" scene, which is electronic "music"? It's huge in Europe, maybe a little bit in the US from what I saw living in New York, but in Europe, oh man…
Paul: You're talking to the wrong person. There is some stuff that I listened to and I. just. don't. get. it. And just sit there and I go: I'm soldddd.
Thibault: Oh, trust me, you're talking to the right person because I fucking HATE IT.
Paul: Listen, at the end of the day, there is a place for everything. I respect anybody doing what his vision is and being successful with it: that part of the process I respect. If you can write a song and sell 25 million copies, I respect that part of it. I don't necessary understand how something that I think is better can't get 100 dollars in a night club.
Thibault: Well, I'm not sure if I even respect that. It's all about what Lester Bangs described as being the blank generation…
Paul: Oh YEAH.
Thibault: It's all about what manager told them: oh, you should do that and that and that… it's 100% of the music on TV now. It's just commercial bullshit.
Paul: Ok, my point is this: we can NOT beat the experience of a rock'n'roll club and standing 10 feet from a good rock'n'roll band. You can't bet it, and it costs you 10 euros. We need to protect that, people need to put these 10 bucks down and stop saying I love rock'n'roll and do nothing to keep it alive. Download the songs for free, get into the shows on the guest list… common' people. It's such a great experience. Where would you prefer to see Tom Petty ? At the Gibus or Palais du Sport ?
Thibault: The smallest of course.
Paul: Yeah, because it so intense. Who the hell wants to go to a place where you're sitting being 40.000 people, buying beers for 20 dollars and where you can't dance? Common. I'm sure Bruce Springsteen is happy to play for 40.000 people and make a million bucks, and as a spectator, I don't know how much fun it really is… I remember going to shows and I was very young and thinking: holy shit, this is awesome.
Thibault: I agree, 100%, going to shows in a true and unique experience. About it, I feel like there is a renewal. Let me explain myself. The festivals, for instance, get bigger and bigger… that's a clear sign for me that people start being tired of electronic shit only, they want to go back to small venues and stuff… to live something real…
Paul
: You know, things go in a circle… and we are in a weird circle, let's face it, look at what happened in the world nowadays… we are in dark times. Our kind of music is happy and very cool. Our values are good, we promote peace and love and treating each other with dignity…
Thibault: Sure. And that it why you the show must go on. You know, power pop it's a lot of fun to me, but sometimes I have the feeling that some bands think that rock'n'roll is something very serious…
Paul: Hahahahahahaha
Thibault: … and they are killing it.
Paul: Haha, listen. For me, this is serious in the sense that this is what I do to support myself, this is what I dedicated my life to.
Thibault: Of course
Paul: It's hard work and you're trying to be the best you can. But is it "serious"? NO, it's about having fun, it's entertainment. It's important to have it…
Thibault: I feel like some bands, you know, they way they look and everything, it's so oppressing…
Paul: Well, we have an old phrase here: "don't think you're shit doesn't stink".
Thibault: I need to remember this one, haha…
Paul: This is why it's important for me to play with these younger bands… because it keeps me real and young… I'm on stage like everybody else, it's down to earth, I really like that.
Thibault: Two more questions, quick ones. First one, which band if your favorite in history?
Paul: I have to say the Beatles, common.
Thibault: And last one, the end I asked to complete all of my interviews. Few weeks ago I interviewed Bret Easton Elli who he told me that, in his opinion, "rock is dead", I quote, "you have to go to country music to find people who are writing pop or rock songs." What would you like to answer him?. What would you like to answer him?
Paul: Ok, one, people are telling me that rock'n'roll is dead since I'm 17. Rock'n'roll has been dying for a very very long time. Two, I don't agree with them. Three, I would like to invite him to my next show, haha.
Thibault: Alright Paul, thanks a lot for the time.
Paul: Thank you. Really, journalists are an important part of the scene, so thanks!
********
Version FRANÇAISE
********
Vous le savez, la power pop est un genre qui occupe une large place de Still in Rock. Nécessairement, interviewer l'un des artistes ayant le plus participé à l'histoire de ce genre est particulier. Paul Collins, connu pour The Nerves et The Beat, fait partie de ces véritables légendes vivantes que les autres planètes doivent nous envier.
Cet interview est l'occasion de revenir en détail sur sa carrière, sur la musique power pop en général, sur la tyrannie grunge des années '90, sur Burger Records et sur la scène actuelle. Paul, merci pour cet interview passionnant !
Thibault : Salut Paul, comment vas-tu ?
Paul : Très bien, je me prépare pour une grande tournée. On va aller au Canada, revenir tourner à travers les États-Unis et puis se remettre au travail. Ça va être cool. Après cela on sera chez nous pendant quelque temps et puis nous partirons en Europe avec un groupe que j'emmène avec moi.
Thibault: Combien de fois as-tu déjà joué en Europe ?
Paul : Avec ce groupe ? Jamais. Mais j'ai vécu en Espagne et j'ai tourné en Europe pendant les trente dernières années… La première que l'on est venu en Europe, c'était pour présenter notre tout premier album et nous avons joués nombreux concerts en France, on avait un certain succès. On a joué avec les Dogs et j'étais ami avec les chanteurs de Trust et Téléphone.
Thibault : Ah ouais ? Telephone est très connu, aujourd'hui encore, le groupe reste l'un des noms les plus importants par ici. Cela me pousse à te parler de ta carrière. Il est assez rare pour un artiste d'avoir deux projets couronnés de succès, généralement l'un des projets est mondialement connu et les autres restent assez obscurs… Mais tu as eu The Nerves, The Beat et une belle carrière solo… As-tu une idée des raisons de cette réussite ?
Paul : D'une certaine manière, je me sens très chanceux d'avoir pu être impliqué dans ces projets. Faire parti de The Nerves, c'était comme trouver une aiguille dans une meule de foin. En 1974, trouver un groupe jouant ce style de musique à travers toute l'Amérique c'était vraiment une chance. J'ai donc débuté au meilleur endroit possible, avec Jack Lee et Peter Case qui étaient fantastiques. J'ai beaucoup appris à leurs côtés et ensuite j'ai pris tout ce savoir-faire et je l'ai intégré avec The Beat.
Notre premier LP était quelque chose d'assez spécial où tout venait naturellement. Mais tu sais, produire ce genre de musique est une bataille perpétuelle parce que ce n'est pas un genre totalement accepté. Certains titres parviennent à retenir l'attention comme "My Sharona" et quelques autres, mais le reste du temps tu ne joues cette musique que devant des gens qui sont réellement passionnés, mais ça demande beaucoup de travail pour atteindre un auditoire plus important.
Une bonne chose qui arrive aujourd'hui, c'est qu'il y a cette toute nouvelle génération de groupes qui portent le flambeau. Ils sont influencés par The Beat, 20/20, The Plimsouls et les Knack. Lorsque je suis en tournée et je joue avec ces nouveaux groupes, c'est quelque chose d'inter-générationel. En ce qui concerne la réception de mes albums par le public, je me sens simplement très chanceux.


Thibault : "Chanceux"… Je ne suis pas certain qu'il ne s'agisse que de ça.
Paul : Disons que c'est de la chance et du travail. Le Rock'n'roll est un médium pour lequel si ce n'est pas bon, c'est nécessairement mauvais. C'est comme les mauvaises chansons de power-pop, elles sont vraiment mauvaises, il n'y a pas de juste milieu.
Thibault : En parlant de cette nouvelle génération, j'ai parlé de toi avec les mecs de Burger Records et Lolipop et, évidemment, ce sont de grands fans. Je me demandais si tu les connaissais et si tu connaissais des groupes comme Warm Soda…
Paul : Je connais toutes ces personnes, notamment Matthew de Warm Soda oui. Je le connais depuis son tout premier groupe…
Thibault : Bare Wires!
Paul : Oui, Bare Wires à Auckland. J'ai joué avec eux, ils étaient bons aussi. En ce qui concerne les mecs de Burger, je les ai rencontré il y a longtemps, à leurs débuts et on est devenus amis. Ce qu'ils font est génial, j'adhère totalement à tout cela. Lolipop est sur le point de rééditer To Be or Not to Be donc oui, je collabore avec eux. En réalité, j'ai tourné avec Lee et son groupe. Je soutiens vraiment ce qu'ils font. Ils permettent d'importer ce genre musical dans le 21ème siècle.
De nombreux groupes citent cette musique comme référence. Tout cela est très positif. N'oublie pas que j'ai vécu pendant les années 90. À cette époque, personne n'écoutait ce genre de musique, le grunge occupait toute la place. Aujourd'hui, les choses vont mieux, de nombreux sous-genres parviennent à exister à nouveau. Les années 90 étaient la pire période de ma vie, je ne pouvais rien faire.
Thibault : En parlant des années 90, les groupes de cette époque étaient très ironiques… Pour eux, tout était sans intérêt, même l'amour. Ils ont tué les chansons d'amour. Je ne trouve pas trace de groupe écrivant de bonnes chansons d'amour à présent, comme les groupes de power pop pouvaient le faire à l'époque.
Paul
: C'est marrant, je n'ai jamais entendu quelqu'un en parler de la sorte, mais c'est vrai! Tu sais, la plupart des gens regardent ce qu'ils font et essaient de déterminer leur place dans le monde. La Power pop est très difficile à créer… C'est précisément que j'aime à propos de cette musique. Je ne me considère pas comme un musicien de power pop, je me considère plus comme un musicien rock. Mais si les gens appellent ce que je fais de la power pop, pas de problème.
De toute manière, j'aime l'aspect positif de la power pop. On parle des filles, de voyages et de travail. Ça parle de comment obtenir la fille, du fait de la perdre, lorsque la fille te quitte ou que tu la quittes… Ca représente 80% de la musique, le reste, ce sont des artistes politiques comme Bob Dylan par exemple. Et puis, tu as la musique "dangereuse", comme le rap et le punk. Je n'ai jamais rien produit de dangereux. J'essayais simplement de trouver ma place, ce pourquoi j'ai écrit "I Don't Fit In".
Thibault : Haha, c'est honnête. En parlant des paroles, j'ai pu interviewer quelques groupes de power pop et évidemment, la plupart des paroles se concentrent sur le lycée, les filles et ce genre de sujets. J'ai remarqué que la plupart d'entre eux détestaient cette période du lycée…
Paul : J'avais déjà terminé le lycée lorsque j'ai commencé à écrire des chansons, J'écrivais sur le thème des filles et des garçons, mais pas sur les adolescents. Les filles représentent la fascination de toute une vie pour moi, mais le lycée… J'en suis parti aussi rapidement que possible. J'ai obtenu mon diplôme avec un an d'avance et j'ai débuté ma carrière dans la musique. Finalement je n'ai été au lycée quelques années… Je passais mon temps à fumer, écouter de la musique et à rêver d'être dans un groupe de rock.
Thibault : Finalement, c'est ce que tu as fait par la suite…
Paul : Ouais, j'ai vécu mon rêve en quelque sorte, mais tu ne réalises pas à quel point ce fut difficile. La première fois que j'ai entendu "Hanging Out on the Telephone", je me suis dit OK c'est fait, la semaine prochaine nous serons numéro 1 des ventes et millionnaires. Ça me paraissait bon à ce point…
Thibault : Mais aujourd'hui on écoute encore cette chanson…
Paul: C'est vrai ! Mais ensuite Blondie a fait une reprise et…
Thibault : En parlant de ça, la reprise de Blondie est très célèbre, je me demandais quelle est l'histoire derrière cette cover ?
Paul : Hm… C'est une histoire assez étrange, il y a deux histoires en réalité… Je sais que Jeffrey Lee Pierce de Gun Club était fan des Blondie's, pratiquement président de leur fan-club. D'une certaine manière, il s'est retrouvé avec eux dans avion pour le Japon. Et dans l'avion il avait avec lui le 45 tour des Nerves, et il l'écoutait. En sortant de l'avion, ils l'ont écouté dans le taxi et le chauffeur était si excité par la chanson qu'ils on décidé de faire une reprise.
La première fois que j'ai entendu cette reprise, j'étais dans la voiture sur Sunset Boulevard et j'étais genre "Quoiiii ??". Je me suis dit que ça allait être super pour nous. Nous venions juste de nous séparer et je me suis dit que ça pourrait nous pousser à nous reformer. C'était très difficile à l'époque, avant l'arrivée de toute cette scène indépendante. Encore aujourd'hui, quand je joue cette chanson, les gens se disent "oh cool une reprise de Blondie", haha.
Thibault : À propos de Los Angeles, penses-tu qu'il était plus difficile de devenir célèbre en raison du fait que tu venais de là bas ou que peut-être cela aurait été plus simple à New York ?
Paul : Je n'en sais rien. Lorsque j'ai quitté New York, rien ne se passait là-bas. Le CBGB n'existait pas encore, Blondie, les Ramones et Television non plus… ou alors ils étaient encore inconnus. Lorsque j'étais à New York, je passais des auditions en réalité. À l'époque le Jazz fusion était à la mode à New York. je n'ai rien contre, mais ce n'était le style que je souhaitais. Personne ne voulait jouer le genre de musique que jouait Chuck Berry ou les Beatles, toutes les musiques de ce genre n'étaient pas à la mode. Les gens disaient "ok, c'était cool dans les années 60, mais ça ne se fait plus maintenant".
Malgré tout j'avais mon éducation musicale. Rencontrer les Nerves a été une grande chance. En réalité, j'ai trouvé le groupe en regardant le tableau d'affichage d'un magasin de musique. Ce morceau de papier disait "nous cherchons un batteur pour un groupe inspiré des Beatles et des Stones". J'ai pris ce papier et je suis allé directement à sa maison depuis le magasin. C'était sur l'avenue Colombus à San Francisco et une heure plus tard, j'écoutais Hanging out On The Telephone.
Thibault : Quand est-ce que c'était ?
Paul : Durant l'été 1974.
Thibault : Avant la "grande explosion" de 1977…
Paul : Oh oui ! A l'époque, on avait seulement deux groupes indépendants à San Francisco : The Nuns et Cry. Et puis, ils étaient tellement différents de ce que l'on voulait faire.
Thibault : Et tu sentais que la scène aller exploser à l'époque ?
Paul : Absolument pas ! Je n'arrivais pas à croire à quel point nous étions isolés. On était à San Francisco avec tous ces hippies du style "passe une bonne journée à fumer". Et moi, j'étais trop jeune pour être un hippie et trop vieux pour être un punk. Quand le punk est arrivé, je trouvais ça trop juvénile. Je voulais simplement composer de la musique, sans me soucier du reste.
Thibault : Et bien, les gens se souviennent de ta musique pour ça justement. Comment ressens-tu le fait d'avoir joué un rôle si important ? Est-ce une chose à laquelle tu penses ?
Paul : J'aime l'idée d'avoir contribué à mon échelle. Alors ouais, j'en suis fier. Je crois que ce qu'on a fait avec les Nerves et par la suite était plutôt cool, bien que très douloureux pour nous. À l'époque, on n'avait aucun ami sur la scène, aucune infrastructure… On a mis ce costume trois-pièces sur nos épaules et on a commencé à jouer. Les Knack et Blondie ont repris cette idée un peu plus tard.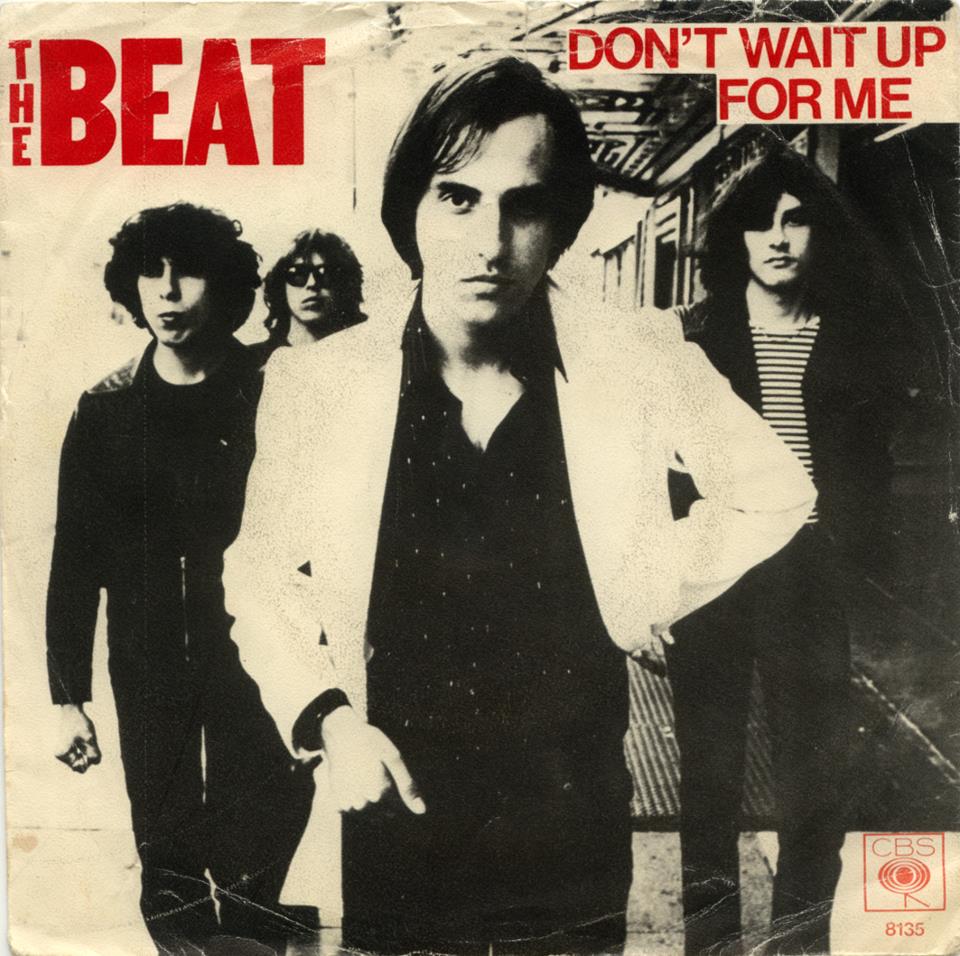 Thibault : C'est marrant que tu cites les Knack comme référence parce que je pense que les gens se souviennent mieux de The Beat et des Nerves, exception faite pour "My Sharona".
Paul : Je ne sais pas, mais c'est vrai que tout est allé vite pour les Beats, en moins d'un an, on était signé chez Columbia et ça s'est enchainé. Je suis heureux qu'on n'ait pas tout bousillé et que la production n'ait pas rendue notre musique trop fency.
Thibault : C'est vrai ! Pour en revenir au Nerves justement, pourquoi n'avez vous jamais sorti un album ?
Paul : J'en suis vraiment désolé. La raison est simple : personne ne se souciait de nous. Et puis, nous n'avions plus assez d'argent pour aller en studio, alors…
Thibault : Quelle a été la différence fondamentale avec les Beats alors ? Tu crois que ça a été plus facile pour les Beat parce que vous êtes arrivé aux alentours de 1977 ?
Paul : Je ne crois pas. Une fois encore, le succès des Beat est dû à plusieurs coïncidences. Columbia nous a signé et tout est allé très vite. Et puis, même quand l'album des Beat est sorti, personne ne jouait notre musique à la radio…
Thibault : Cet aspect commercial m'intéresse beaucoup. Je ne sais pas si tu as vu ça, mais il y a une vidéo des Beat qui tourne sur YouTube où vous jouez "Rock'n'Roll Girl" à American Bandstand. Te souviens-tu de ce jour en particulier ?
Paul : Je m'en souviens, quelle journée ! On jouait à American Bandstand qui était au Ed Sullivan. Tout est arrivé si vite que c'était fini avant d'avoir pu réaliser. Tous les meilleurs étaient là, le meilleur caméraman, le meilleur studio, le meilleur de tout… on était à Hollywood ! Ces gars savaient ce qu'ils faisaient, ils nous ont dit de jouer et on a foncé ! Et puis je me souviens que tout le monde était vraiment cool, même Dick Clark qui traitait tous les membres du groupe avec la même considération.
Thibault : C'est toujours difficile pour un groupe de jouer ces émissions où ils n'ont que 3 ou 4 minutes… Puisque nous parlons de cette période, je me demandais si vous étiez en contact avec d'autres groupes de l'époque, comme ceux de votre label de l'époque (Bomp), les Stooges, les Modern Lovers, DEVO…
Paul : Déjà, je suis un grand fan de Jonathan Richman. Je l'ai rencontré à Madrid lorsque nous vivions là-bas. Je crois qu'il vit désormais à Chico où il s'est marié avec la fille du proprio' d'une salle assez cool où j'ai joué de nombreuses fois.
Tu sais, je crois que les groupes sont bien plus amis entre eux aujourd'hui qu'ils ne l'étaient à l'époque. Ils trainent ensemble, ils vont se voir en live… C'était différent à l'époque. Je n'ai rencontré les Shoes que dans les années '90 par exemple… Et je ne les connais pas vraiment, c'est bien dommage !



Thibault : Je me demande si la différence entre l'époque dont tu parles et aujourd'hui ne tient pas aux labels. Ils essaient maintenant de créer un sentiment de famille, ils organisent des soirées…
Paul : J'étais ami avec les 20/20, Ron, Steve et Peter, bien entendu… mais il y avait beaucoup de concurrence entre nous tous. À Los Angeles, tout le monde essayé d'être signé, tous les propriétaires de label se disaient supérieurs aux autres… se poignarder dans le dos. A vrai dire, avant la période punk, il n'y avait pas d'argent en jeu et les choses étaient plus simples…
Thibault : Ah le punk… Parlons de styles musicaux justement. Aujourd'hui, la scène garage est super développée, mais il y a aussi de la power pop, de la musique psychédélique… Aucun genre ne domine vraiment les autres. C'était différent à l'époque, corrige-moi si j'ai faux, mais j'ai l'impression que les groupes avaient créés un réel état d'esprit. Penses-tu que ça ait été bénéfique pour toi de faire partie d'un mouvement ?
Paul : Je ne sais pas, mais je crois surtout que la réelle différence est qu'aujourd'hui les groupes ne peuvent plus vivre de la musique. Tu sais, tout le monde essaie de rentrer dans les concerts gratuitement, d'être sur la guest list…
Thibault : Haha, ouais…
Paul : Il n'y a plus de soutien financier. On devrait tous s'unifier, tous ceux qui jouent de la guitare électrique, de la batterie et qui chantant et composent des morceaux. La scène garage, power pop, les punk… tous ! On joue tous aux mêmes endroits, l'audience est la même et on a les mêmes problèmes. Les groupes devraient quand même pouvoir dormir à l'hôtel…
Thibault : A propos de "scènes", que penses-tu de l'autre scène, celle de la "musique" électronique ? C'est super populaire en Europe, moins aux Etats-Unis mais en Europe, oh man…
Paul : Je crois que tu t'adresses à la mauvaise personne là… J'ai essayé d'en écouter et JE. NE. COMPRENDS. PAS.
Thibault : Haha, crois-moi, je ne m'adresse pas à la mauvaise personne : je DÉTESTE cette "musique".
Paul : Ecoutes, il y a de la place pour tout le monde. Je respecte chaque personne qui parvient à vivre de ses projets : ça, c'est la partie du processus que je respecte. Si tu peux écrire une chanson et en vendre 25 millions de copies… je respecte ça. Ce que je ne comprends pas, c'est comment un groupe que j'estime être meilleur ne peut pas gagner 100 dollars…
Thibault : Je ne sais même pas si je respecte ça… C'est ce que Lester Bangs décrivant que la "Blank Generation" (génération vide).


Paul : Oh YEAH.
Thibault : On en revient toujours à ce que dit le manager : fais comme ci, fais comme ça… C'est ce qu'est devenu 100% de la scène télévisée. C'est de la merde commerciale.
Paul : Voilà mon point de vue : tu ne peux PAS battre l'expérience d'être à un concert de rock'n'roll à quelques mètres du chanteur. C'est imbattable, et ça ne vaut que 10 euros ! On doit protéger cela, à l'inverse de ceux qui ne font rien pour. Tu ne peux pas télécharger la musique gratuitement, demander à être sur la guest list et dire que tu soutiens la scène… Si je te demande où tu préfères voir Tom Petty entre le Gibus et le Palais des Sports, tu préfères quoi ?
Thibault : La plus petite salle, bien entendu.
Paul : Bien entendu, parce que c'est plus intense. Qui a envie d'aller voir un artiste au milieu de 40 000 personnes et de payer sa bière 20 euros ? Comoonnnn. Je suis sur que Bruce Springteen adore ramasser 1 million de dollars par concert, mais l'expérience du spectateur en revanche… Je ne vois pas où est le fun…
Thibault : 100% d'accord. Aller à des concerts est une expérience vraiment unique. A ce sujet, j'ai l'impression qu'il y a comme un renouveau. Je m'explique. Les festivals, à titre d'exemple, n'en finissent jamais de grossir… Les gens retournent dans les salles, j'ai l'impression qu'ils sont en partie lassés de toute cette mierda électronique, de ces expériences irréelles…
Paul
: Tout ça forme un cycle… et on est dans un drôle de cycle. J'veux dire, il suffit de regarder ce qu'il se passe dans le monde… c'est une époque noire. Notre genre de musique, à l'inverse, est cool et joyeuse. Nos valeurs sont bonnes, on promeut la paix et l'amour, et le respect de l'autre…
Thibault : Évidemment. Et c'est pourquoi le spectacle doit continuer. Tu sais, pour moi, la power pop est quelque chose d'amusant, mais parfois j'ai l'impression que certains groupes prennent le rock trop au sérieux…

Paul : Hahahahahahaha
Thibault : … et ils tuent le rock.

Paul : Haha, écoute. Pour moi, le rock est quelque chose de sérieux, dans le sens où c'est ce que je fais pour vivre, c'est ce à quoi j'ai dédié ma vie.
Thibault: Bien sûr.

Paul : C'est beaucoup de travail et tu essaies de donner ton meilleur. Mais est-ce réellement "sérieux" ? NON, il s'agit avant tout de s'amuser, c'est un divertissement. C'est important de s'amuser…
Thibault : J'ai l'impression que la manière dont certains groupes se comportent, par leur regards notamment, est totalement oppressive…

Paul : Nous avons une expression qui dit "ne crois pas que ta merde ne pue pas", hahaha.
Thibault : Il faudra que je m'en souvienne de cela là, haha…

Paul : C'est pour cette raison qu'il est important pour moi de jouer avec de jeunes groupes… cela me garde dans le vrai et me garde jeune… Je suis sur scène comme tout le monde, ça te permet d'avoir les pieds sur terre, j'aime beaucoup.
Thibault : J'ai deux dernières questions assez rapides. La première : quel est ton groupe préféré ?

Paul : Je dois dire les Beatles, évidemment !
Thibault : Et une dernière, que je pose à la fin de chaque interview. J'ai interviewé Bret Easton Ellis il y a quelques semaines. Selon lui, "le rock est mort". Je le cite "il faut écouter de la country pour trouver dans gens qui écrivent des chansons pop ou rock". Qu'aimerais-tu lui répondre ?

Paul : OK. Pour commencer, les gens me disent que le rock est mort depuis que j'ai 17 ans. Le rock est mourant depuis très longtemps… Deuxièmement, je ne suis pas d'accord avec lui. Troisièmement, j'aimerais l'inviter à mon prochain concert, haha.
Thibault: Très bien, haha. Merci beaucoup pour ton temps Paul.
Paul : Merci. Les journalistes représentent une partie importante de la scène, donc merci !