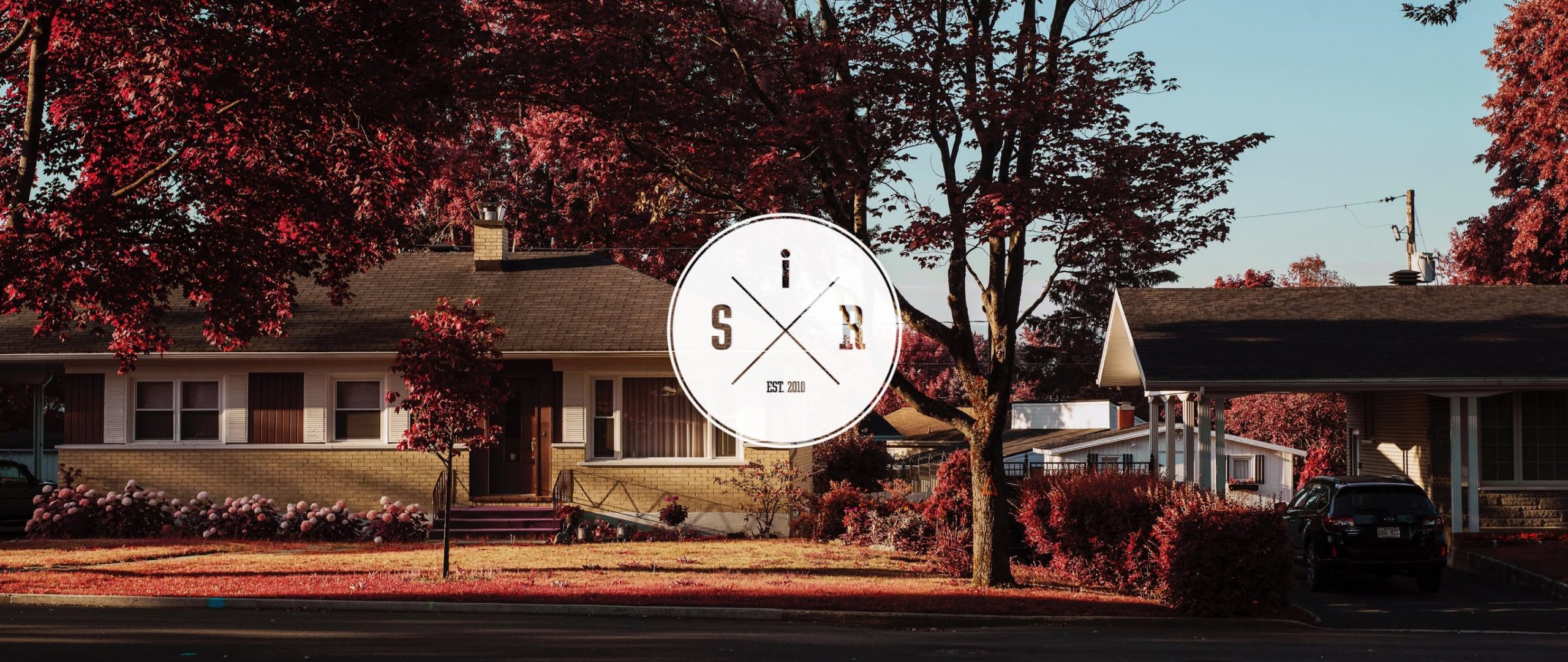 Every Monday morning, Still in Rock begins the week with an article featuring a bunch of recent releases. I dedicate a playlist to the very best of these articles at the end of each month (
link
). Make sure you don't miss anything, join Still in Rock on Facebook (
here
), WhatsApp (
here
), and
Instagram
(
here
)
. Cheers.
Chaque lundi matin, Still in Rock commence la semaine avec plusieurs sorties qui méritent leur pesant de cacahouètes biologiques. Et à la fin de chaque mois, une playlist rassemble le meilleur de ces articles (
lien
). Soyez sûr de ne rien manquer, rejoigniez Still in Rock sur Facebook (
ici
), WhatsApp (
ici
) et
Instagram
(
here
)
. Cheers.
***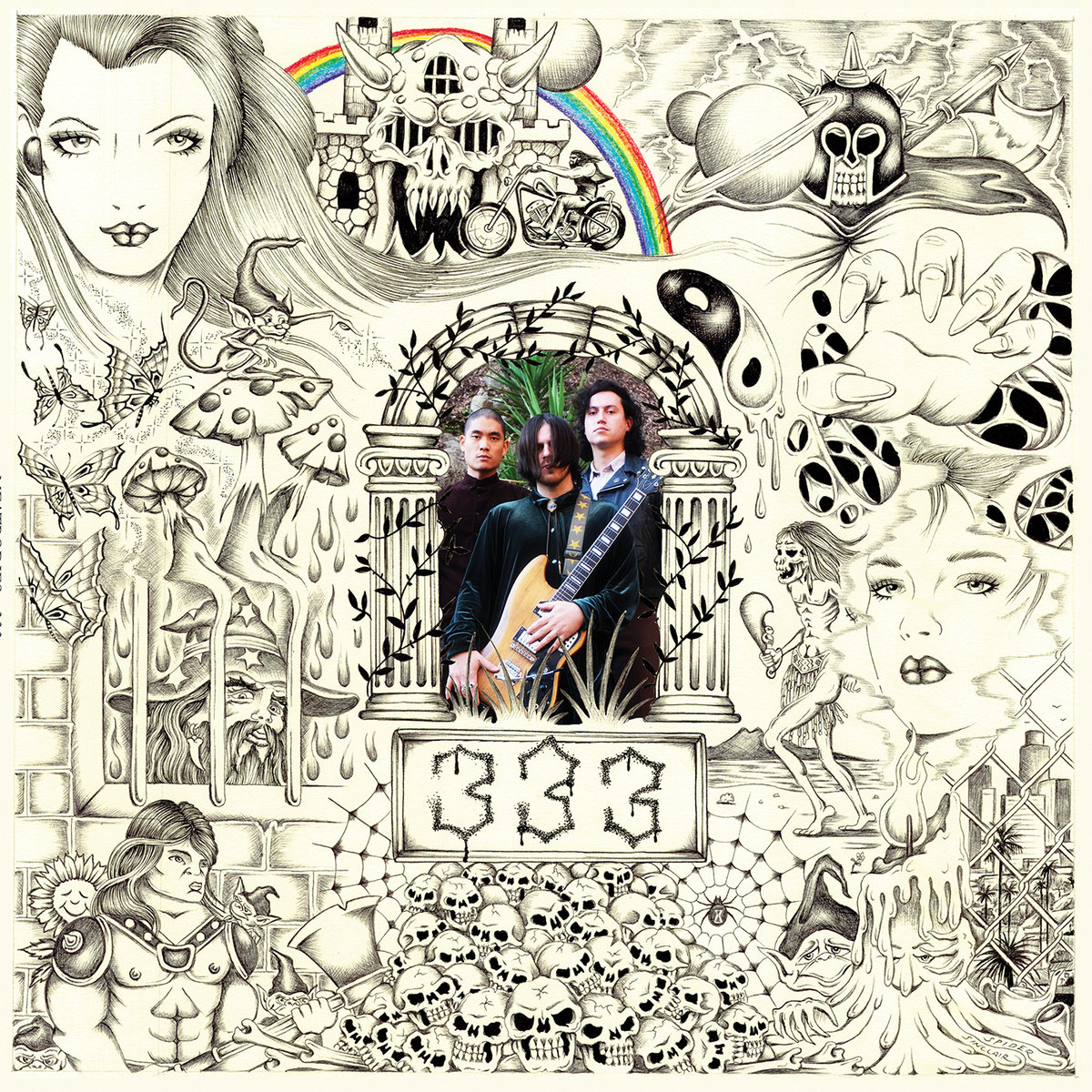 Meatbodies — 333
LP, In The Red Records, 3 September 2021
[psych hard rock]
🇺🇸
EN: Meatbodies hadn't given any sign of life for a long time. The band is now one of the key figures of the 2010s, and it's a joy to see that they seem determined to influence the 2020s as well. 333 is released these days via In The Red; yeah, you don't change a winning team. But you make it evolve. 333 is globally less "hard rock" than the previous ones, where Meatbodies executed music in force; it now delivers more prog-rock tinged with folk influences. The nice surprise comes from the first song and "Hybrid Feelings". The studio work reminds me of CFM. The bands of this caliber all seem to want to turn to a music 'cabinet of curiosities'. It works very well!
FR: Meatbodies n'avait pas donné signe de vie depuis longtemps. Le groupe fait désormais partie des figures phares des années 2010s, et c'est une joie de constater qu'il semble bien décidé à aussi marquer les années 2020s. 333 parait ces jours-ci via In The Red, on ne change pas une équipe qui gagne. Mais on la fait évoluer. 333 est globalement moins "hard rock" que les précédents, là où Meatbodies passait en force, il passe désormais en prog teinté de folk rock. La belle surprise vient de l'introduction et de "Hybrid Feelings", le travail studio m'y rappelle CFM. Décidément, les groupes de ce calibre semblent tous vouloir se tourner vers une musique 'cabinet des curiosités'. A la bonheur, ça fonctionne très bien !
***
Gee Tee – Live 'N Dangerous II
EP, Sweet Time // Warttmann Inc., 11 June 2021
[garage punk]
🇦🇺
EN: I talked about Live 'N Dangerous II last April already. This EP is a real statement: Gee Tee is clearly above the rest when it comes to garage punk in 2021. In fact, the band cannot lose his swelling. Gee Tee is a true freak who thrives on the attention of the underground, and trash, and DIY circles. Its new video is great proof of that. It says everything, absolutely everything you need to know about garage punk these days.
FR:
Je parlais de
Live 'N Dangerous II
en avril dernier. Cet EP est une véritable démonstration : Gee Tee est clairement au-dessus du lot lorsqu'on en vient à parler de garage punk en 2021. Je le demande s'il le sait, mais une chose est certaine, rien ne semble pouvoir le faire désenfler. C'est un véritable monstre de la scène qui se nourrit de l'attention des milieux undergrounds, et trash, et DIY. Preuve en est avec la nouvelle vidéo qu'il nous offre ces jours-ci. Elle dit tout, absolument tout ce que l'on doit savoir sur le garage punk par les temps qui courent.
***
Uni Boys – Long Time No See
Single, Curation Records, 3 September 2021
[power pop / rock 'n' roll]
🇺🇸
EN: The Uni Boys are my friends. They remind me of the power-pop scene of the 2010s; I like them a lot for that reason. They are back these days with some new tracks, "Long Time No See" and "Rock 'N' Roll Dream". The latter is revealing of the jangle-pop power of the late 70s, New York era. The Uni Boys explain the ease of rock'n'roll with music that reminds me of the Beats / Nerves. "I love you girl… with rock'n'roll, we can go everywhere". A real promise of life…
FR: Les Uni Boys sont mes amis. Ils me rappellent à la scène power pop des années 2010s, je les aime beaucoup pour cette seule raison. Il revient ces jours-ci avec de nouveaux morceaux, "Long Time No See" et "Rock 'N' Roll Dream". Le dernier me semble être particulièrement révélateur de la puissance jangle pop de la fin 70s, époque New York. Les Uni Boys y expliquent la facilité du rock'n'roll, le tout sur une musique qui me rappelle aux Beats / Nerves. "I love you girl… with rock'n'roll, we can go everywhere". Une véritable promesse de vie…
***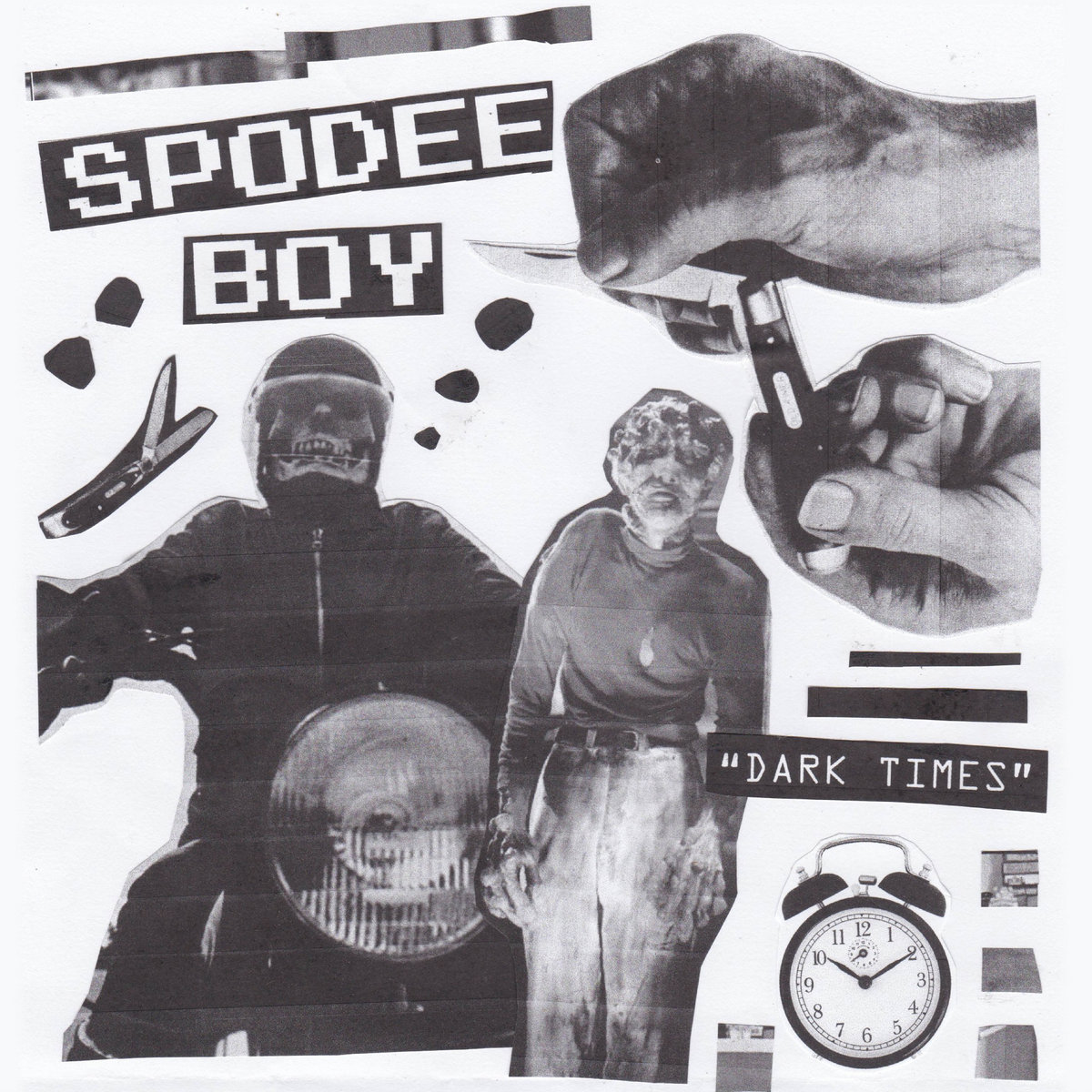 Spodee Boy — Dark Times
EP, Chunklet Industries, 3 September 2021
[garage punk]
🇺🇸
EN: Spodee Boy are punk cowboys. They actually seem to like trashing southern sounds, making their music a real mashup for lovers of B movies. Dark Times, their second EP of the year 2021, does the formula justice. The weirdness that comes throughout the EP reminds me of Ween, specifically to a mix between Pure Guava and 12 Golden Country Greats. It's very strong!
FR: Les Spodee Boy sont des cowboys du punk. Ils semblent effectivement aimer trasher des sonorités sudistes, faisant de leur musique un véritable mashup pour les amoureux de films B mal ficelés. Dark Times, leur deuxième monture de l'année 2021, fait honneur à la formule. Les bizarreries qui arrivent au fil de l'EP me rappellent à Ween, plus précisément, à un mélange entre Pure Guava et 12 Golden Country Greats. C'est donc très fort !
***