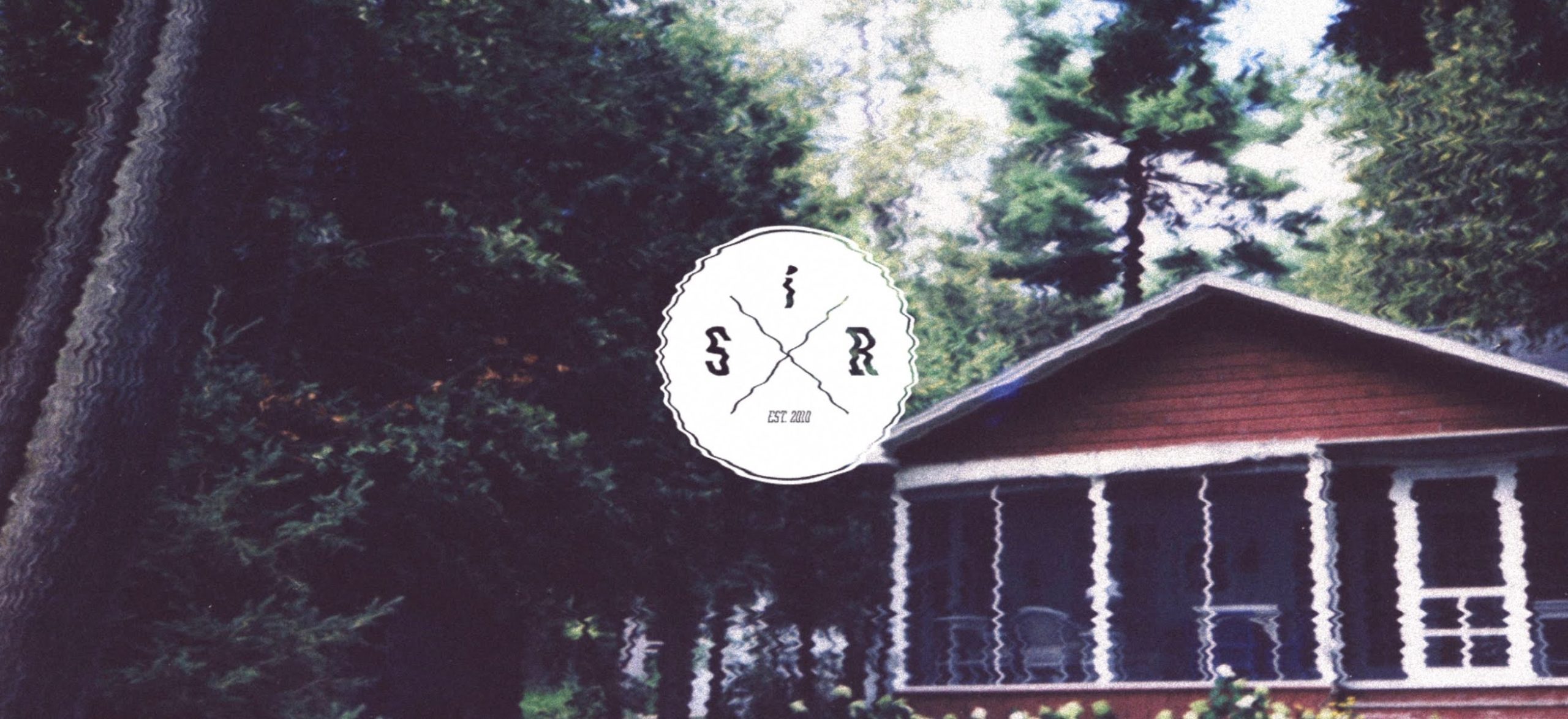 Every Monday morning, Still in Rock begins the week with an article featuring a bunch
of recent releases. I dedicate a playlist to the very best of these articles at the end of each
month (
link
). Make sure you don't miss anything, join Still in
Rock on Facebook (
here
), WhatsApp (
here
) and Instagram (
here
).
Cheers.
Chaque lundi matin, Still in Rock commence la semaine avec plusieurs sorties qui
méritent leur pesant de cacahouètes biologiques. Et à la fin de chaque mois, une playlist
rassemble le meilleur de ces articles (
lien
). Soyez sûr de ne rien manquer, rejoigniez Still in Rock sur Facebook
(
ici
), WhatsApp (
ici
) et Instagram
(
ici
).
Cheers.
***
The Archaeas – The Archaeas
LP, Goner Records, 18 September 2020
[garage rock]
EN:
It's always a special feeling to come across a great album from a band that nobody expected. The feeling is like the beginning of a new relationship, there's no shadow, it's just… too good. The Archaeas is a new band from Louisville (Kentucky) who, on September 18th, released one of the
things
of 2020. It started as a "one-witch band" and says it's influenced by Ty Segall's first albums, which we hear immediately. The garage scene is dying (
see
), but the handful of survivors seem more determined than ever to impact the decade 2020s with a few masterpieces of the genre. This LP will be one of them. It gives us everything we want, lo-fi melodies, some gore, some fun, unbearable rhythms, and all the scene's spontaneity. Boom! – [favorite song: "
Reality Commander
"].
FR
: Putin, c'est tout de même toujours une sensation géniale que de tomber sur un super album d'un groupe que personne n'attendait. Le sentiment est similaire à celui d'un début de relation, il n'y a aucune ombre au tableau, c'est juste bon. The Archaeas est un nouveau groupe originaire de Louisville (Kentucky) qui, le 18 septembre dernier, a fait sortir l'une des
choses
de 2020. Lui qui a commencé comme un "one-witch band" se dit influencé par les premiers albums de Ty Segall, ce qui saute immédiatement aux oreilles. La scène garage se meurt (
voir ici
), mais la poignée de survivants semblent plus décidés que jamais à graver la décennie 2020s avec quelques masterpieces du genre. Celui-ci en sera. Il nous donne tout ce que l'on veut, des mélodies lo-fi à gogo, du fun un peu gore, des rythmes intenables et toute la spontanéité que la scène recherche. Boom ! – [titre préféré : "
Reality Commander
"].
***
Surfbort – "Silly D"
Single, Inner Freak Records, 4 September 2020
[noise rock]
EN: I usually dedicate Delusions article to albums or EPs, but Surfbort's new single is too good for me not to talk about it. The New York-based band, which often plays trashy rock'n'roll, has only released one album so far. It's good, but messy. And the same goes for its previous singles, like "Hippie Vomit Inhaler". "Silly D" is different. With a touch of noisy-nineties, Surfbort brings a Smashing Pumpkins / Superchunk / Deerhunter side that scores very well. There are at least 5 extra layers of sound on this single, that's all we needed: too much of something good.
FR: J'essaie généralement de réserver ces brèves de l'article Delusions hebdomadaire à des albums ou EPs, mais le nouveau single de Surfbort est trop bon pour que je puisse ne pas en parler. Le groupe originaire de New York qui est souvent dans la surenchère rock'n'roll trash n'a fait paraître qu'un album à ce jour. Il est bon, mais brouillon. Et il en va de même pour ses singles précédents, à l'image de son hit "Hippie Vomit Inhaler". "Silly D" est différent. Avec son gros côté noisy-nineties, Surfbort y emmène un gros côté Smashing Pumpkins / Superchunk / Deerhunter qui fait mouche. Il y a au moins 5 couches sonores en trop sur ce single, c'est tout ce dont nous avions besoin, du trop, du beaucoup trop.
***
Calm – 12″
LP, Numero Group, 11 September 2020
[noise / emo]
EN: Calm, it's a band we hadn't heard from since… 1996. And probably no one was expecting it anymore. The band had released a 7″ and an EP that year, producing some indie rock with a bit of math / noise rock. Well… Calm's back these days with 12″, his first album. Released for the first time in 1995, it finds today the ways of a label, and a little recognition. The tracks are interspersed with a storm's sounds, which gives a rather serious consistency that Calm hastens to reinforce with fast, noisy, brutal tracks. The band constantly plays on its super dark nineties side, not the kind to be there for fun. In the end, this short 20-minute album is forceps, with big chords from a super crunchy guitar and a yogurt drum kit. It's niche, but it's damn good! – [favorite song: "The Spirits"].
FR: Calm, c'est un groupe dont nous n'avions plus entendu parler depuis… 1996. Et que personne n'attendait probablement plus. Le groupe avait fait paraître un 45″ et un EP cette année-là, faisant dans l'indie rock à tendance math rock un peu noisy. Eh bien… il revient ces jours-ci avec 12″, son premier album. Paru pour la première fois en 1995, il trouve aujourd'hui les chemins d'un label, et d'un peu de reconnaissance. Les morceaux sont entrecoupés des bruits d'une tempête, ce qui donne une consistance assez grave que Calm s'empresse de renforcer avec des morceaux rapides, noisy, brutaux. Le groupe joue sans cesse sur son côté nineties super dark, pas le genre à être là pour rigoler. Au final, ce court album de 20 minutes passe aux forceps, à coups de grands accords d'une guitare super crunchy et d'une batterie pot-de-yaourt. C'est niche, mais c'est sacrément bon ! – [titre préféré : "The Spirits"].
***
Tracy Bryant – Between Us
Single, Six Tonnes De Chair Records, 2 October 2020
[indie pop]
EN:
Tracy Bryant is a regular on Still in Rock. I ranked his debut album near the top 30 best pop LPs of the decade 2010s (
see
), and I've been looking forward to every release since then. Tracy is back with a new single quite… Tracy. His poetic and catchy indie pop reminds me of the great Cass McCombs' music. We're not far from the folk of Vermont sunny mountains, or… more southern music that assumes its country roots. This is an excellent return of the underground cowboy.
FR:
Tracy Bryant est un habitué de Still in Rock. Je classais son premier album aux portes du top 30 des meilleurs LPs pop de la décennie 2010s (
voir
), et je me réjouissais de chacune de ses sorties depuis lors. Tracy revient avec un nouveau single tout ce qu'il y a de plus… Tracy. Son indie pop poétique et entrainante me fait ici penser à la musique du grand Cass McCombs. On est pas loin de la folk des montagnes ensoleillées du Vermont, ou bien, des choses plus sudistes qui assument leurs racines country. Voilà bien un excellent retour du cowboy underground.
***
Bonus:
PUP – "Rot"