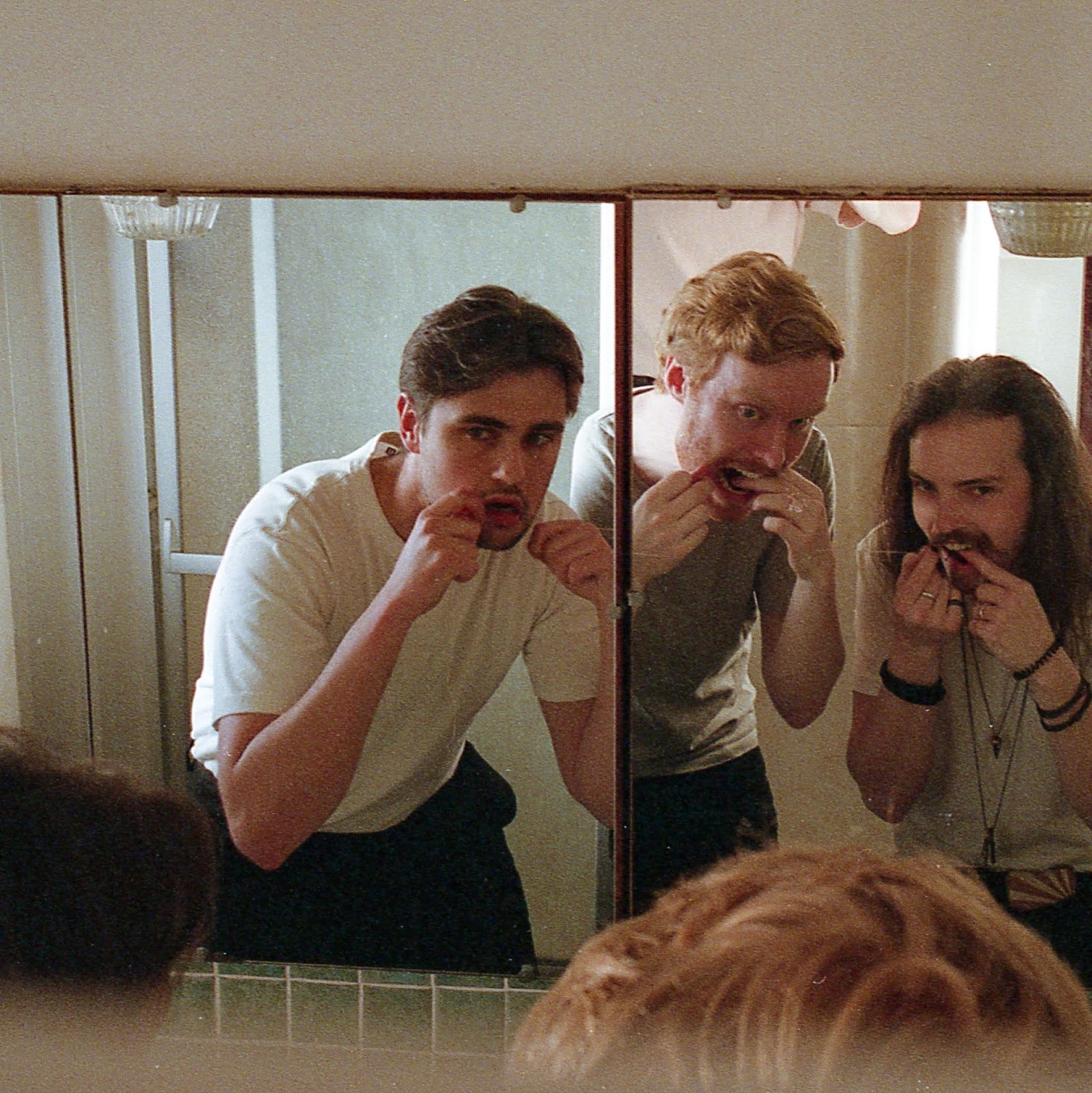 ENGLISH
(french below)
Lately, I've been laughing quite a lot. There are–all around me–a number of Europeans who say they are ready for revolution. But we are far from the U.S. Here, it's more the revolution on the Internet, the one that allows you to clear your conscience away without damaging your daily comfort. Some people say they're revolted against capitalism, but they keep on liking shit on Instagram. Others say they are concerned for democracy, that social networks would be the beginning of the end. They make it known on Twitter…
Our modern societies are made this way. It's good to have an opinion on everything, to always know better than others; after all, one is better than others. So, I look at all this, and I wonder about the lack of humility experienced by that knowing majority. I question whether the process of emergence is indeed unless. They say they know which direction is best, and want to impose it.
In the meantime, there's also the other side of the activism chessboard: the lazy ones; those who have given up everything and are now promoting a life of smoking weed on their couch. We find both of these camps on the music scene. The former keep producing post-punk albums to denounce what they think is a conspiracy against the human species. The second is having fun with their bedroom pop, shoegaze, and the jizz jazz of intellectual wank. This division of the world appeared in the 90s, and it has been growing ever since.
Laverne escapes it. This Vancouver-born group, which I've already talked about in September 2017, is a master of the "blasé nineties" stressed with hammers. Its new album–which I am honored to release today in world premiere–could not illustrate it better. Entitled Lack of Vocation, it features a band unsure where to go, but a band that never stands still. If the original slacker side comes out quickly–brah–we also find some melodies faithful to Polvo and the scene (see "Peace"). Its music is cathartic at times, always in that middle ground that is so difficult to maintain. It doesn't mime any other nineties band, as most bands do too often.
Scheduled for September 22nd, Lack of Vocation covers a large repertoire of these 90s albums that take no prisoners. Almost college on "Congrats", closer to Faraquet's music on "Matter of Tact", following Pavement's footsteps on "Feel", it is always very well produced. The last one I mentioned encapsulates all that Laverne stands for in just a few words: "You and I, I don't know". It logically leads me to talk about Max Anderson Baier's great voice. I like it because I hear his fallen hopes in it. It all starts with a maximum of control with "90s" and the pop "Chummy", but "Peace" quickly takes over. From there on, Lack of Vocation becomes super engaging, as intense as Laverne's desire to unite the crowds with 90s rhythms to think together about new possibilities. YES!
***
FRENCH
Ces derniers temps, je ris beaucoup. Il y a tout autour de moi un certain nombre de personnes qui se disent prêtes à la révolution. Seulement, nous sommes loin d'un passage à l'acte américain. Non, ici, c'est plutôt la révolution sur les réseaux sociaux, celle qui permet de se donner bonne conscience sans pour autant abîmer son quotidien. Certains se disent révoltés contre le capitalisme, il s'empresse ensuite de renflouer le système en foutant des likes sur Instagram. D'autres se disent soucieux pour la démocratie ; les réseaux sociaux seraient le début de la fin. Ils le font savoir sur Twitter…
Nos sociétés sont ainsi faites. Il est bon d'avoir un avis surtout, de savoir toujours mieux que les autres ; après tout, on est mieux que les autres. Alors je regarde tout cela et je me questionne sur le manque d'humilité de la majorité sachante. À les écouter, il ne serait plus jamais besoin de laisser faire le processus d'émergence. Ils auraient tous une direction, et voudraient imposer ce qui est bon.
Enfin, pas vraiment tous. De l'autre côté de l'échiquier de l'activisme, il y a les paresseux, ceux qui ont renoncé à tout et qui font la promotion d'une vie à fumer des pétards sur leur canapé pourri. On retrouve ces deux camps sur la scène musicale. Les premiers ne cessent de produire des albums de poste punk pour dénoncer ce qu'il pense être une conspiration contre l'espèce humaine. Le second s'amuse avec leur bedroom pop, leur shoegaze et le jizz jazz de la branlette intellectuelle. Cette division du monde est apparue dans les années 90, et elle n'a depuis cessé de s'accroître.
Laverne y échappe. Ce groupe originaire de Vancouver sur lequel j'ai déjà eu l'occasion d'écrire en septembre 2017 est un maître en matière de "nineties blasé" accentué de coups de marteau. Son nouvel album – que je suis honoré de sortir aujourd'hui en exclusivité mondiale – ne pourrait mieux l'illustrer. Intitulé Lack of Vocation, on y retrouve le Laverne un peu paumé des singles passés, et pourtant, il ne reste jamais immobile. Si le côté slacker original ressort rapidement – brah – on y trouve aussi quelques notes fidèles à la scène de Polvo (voir "Peace"). Sa musique est cathartique par moment, et toujours dans ce juste milieu si difficile à maintenir. Elle ne mime aucun autre groupe nineties, comme le font trop souvent les groupes du genre.
Prévu pour le 22 septembre prochain, Lack of Vocation nous fait une large partie du répertoire de l'album 90s qui ne prend aucun prisonnier. Presque college sur "Congrats", plus proche de la musique du groupe Faraquet sur "Matter of Tact", dans la lignée de Pavement sur "Feel", il est toujours très bien produit. Et sur ce dernier cité, Laverne encapsule tout ce qu'il représente en quelques mots à peine : "You and I, I don't know". Cela me conduit logiquement à parler de la voix de Max Anderson Baier. Elle me touche parce que j'y entends ses faiblesses et espoirs déchus. Il passe en force, parce qu'il ne semble parfois plus avoir d'autre choix. Tout commence pourtant avec un maximum de contrôle de "90s" et le très pop "Chummy", mais "Peace" prend rapidement le pas. Au final, Lack of Vocation est très engagent, il est aussi intense que l'envie de Laverne d'unir les foules avec sa musique nineties pour réfléchir ensemble à d'autres possibles.