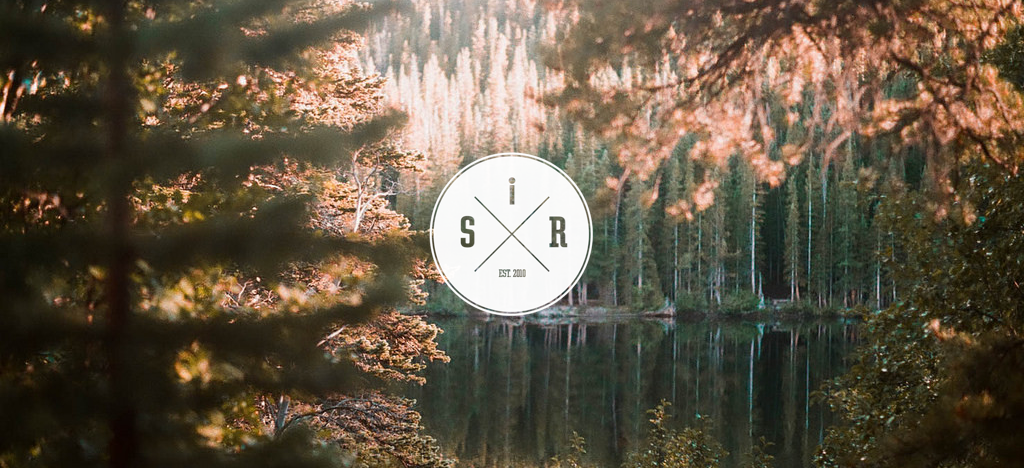 Every Monday morning, Still in Rock begins the week with an article featuring a bunch of recent releases. I dedicate a playlist to the very best of these articles at the end of each month (
link
). Make sure you don't miss anything, join Still in Rock on Facebook (
here
) and WhatsApp (
here
). Cheers.
Chaque lundi matin, Still in Rock commence la semaine avec plusieurs sorties qui méritent leur pesant de cacahouètes biologiques. Et à la fin de chaque mois, une playlist rassemble le meilleur de ces articles (
lien
). Soyez sûr de ne rien manquer, rejoigniez Still in Rock sur Facebook (
ici
) et WhatsApp (
ici
). Cheers.
***
The Cool Greenhouse – The Cool Greenhouse
LP, Melodic, 29 May 2020
[post-punk]
EN: The Cool Greenhouse is a band from London that has been preparing its breakthrough for a few months. Its first album has just been released, and it already obtained the approval of Henry Rollins (see Bandcamp). That's something! The Cool Greenhouse delivers an album with a post-punk hook that encapsulates the good part of English history without ever forgetting its dose of slackerism. The last song, co-produced with the Shifters, is a great example of the Cool Greenhouse's intention. The music is foggy all along, while the intention is typical of the British phlegm. Cool Greenhouse is what happens when a lord too preoccupied with reading F. A. Hayek discovers his son's revolutionary intentions. Favorite title: "Life Advice".
FR: The Cool Greenhouse, c'est un groupe originaire de londonien qui prépare son coup depuis quelques mois déjà. Son premier album vient tout juste de paraître, et voilà qu'il a déjà l'approbation d'Henry Rollins (voir sa page Bandcamp). Ce n'est pas rien. The Cool Greenhouse délivre effectivement un album aux allures post-punk qui embarque avec lui une bonne partie de l'histoire anglaise, sans pour autant oublier sa dose de cool un peu détaché. Le dernier titre, co-produit avec les Shifters, est un bon exemple de l'intention des Cool Greenhouse qui a fait le choix de parler une majorité de ses morceaux. Si je résume, la musique est brumeuse – à la façon du nord du pays – tandis que l'intention est au flegme britannique. Cool Greenhouse, c'est ce qui se passe lorsqu'un lord trop préoccupé à lire F. A. Hayek découvre les intentions révolutionnaires de son fils. Titre préféré : "Life Advice".
***
Dead Ghosts – Automatic Changer
LP, Burger Records, 24 April 2020
[psych sixties]
EN
: I've never been too impressed by the Dead Ghosts, so there was no reason
Automatic Changer
would change things. Dead Ghosts is part of the psych sixties revival scene that reminds me of the Night Beats and Growlers virus (
see this article
from a time when writing the word "virus" was still socially acceptable). But this album is more voodoo than it seems at first glance, it's a kind of 13th Floor Elevator that meets the deep South. And Dead Ghosts keep on introducing new elements to its music, as it does with a bit surf-western on "
You Got Away
" and boogie-like feelings with "
Mele
". That's right, Dead Ghosts should be included in any good summer 2020 anthology. Favorite song: "
Freak
".
FR
: Je n'ai jamais été trop impressionné par les Dead Ghosts. Il n'y avait donc pas de raison que je le sois pour Automatic Changer, son nouvel album paru en avril dernier. Dead Ghosts fait dans le revival sixties psychédélique qui me rappelle le virus Night Beats et Growlers (
voir l'article
d'une époque où écrire le mot "virus" était encore socialement acceptable). Seulement voilà, cet album est davantage voodoo qu'il ne le laisse apparaître de prime abord, c'est une sorte de 13th Floor Elevator qui rencontre le Grand Sud. Bon, il y a de nombreux côtés pop trop familiers pour me convaincre, mais les choses un peu surf-western comme "
You Got Away
", ou bogie comme "
Mele
", on leur place dans une anthologie de l'été 2020. Titre préféré : "
Freak
".
***
Arbor Labor Union – New Petal Instants
LP, 7 February 2020
[american-isms]
EN: Arbor Labor Union is a band from Atlanta who released their third album earlier this year. While the band's still uncertain about its identity (see the tags it uses on Bandcamp to describe his music: "cosmic american", "indie folk", "punk rock", "alt-americana", "post-hardcore", "post-punk"…), it is on to something. I can't find any post-hardcore impulses in its music, but there's a little patchwork that produces a splendid effect. "Flowerhead" is a great example. Its three-beat loops and repetitive element convince us that the band could be from D.C., but the southern aspect of the next song blurs our understanding for good. One thing is sure, listening to Arbor Labor Union is an American experience, 100% American. Favorite song: "Flowerhead".
FR: Arbor Labor Union, c'est un groupe originaire d'Atlanta qui a fait paraître son troisième album un peu plus tôt cette année. Il semble toujours se chercher, voyez les tags que lui-même utilise sur Bandcamp pour décrire sa musique : "cosmic american", "indie folk", "punk rock", "alt-americana", "post-hardcore", "post-punk" et j'en passe. Bon, je peine à y trouver des élans post-hardcore, mais il y a incontestablement un p'tit patchwork qui fait son effet. "Flowerhead" en est un bon exemple. Ses boucles en trois-temps et son aspect répétitif finissent de nous convaincre du fait que le groupe pourrait être de D.C., mais l'aspect sudiste du morceau qui le précède brouille les pistes pour de bon. Une chose est sure, écouter Arbor Labor Union est une expérience américaine, 100% Américaine. Titre préféré : "Flowerhead".
***
R.E. Seraphin – Tiny Shapes
LP, Paisley Shirt Records, 13 March 2020
[jangle pop]
EN
: Ray Serapin is an artist from San Francisco who I've already mentioned for his project
Apache
. Last March, he released
Tiny Shapes
, his first album under his name. Always in love with power and jangle pop, he reminds us of the sweetness of this almost disappeared scene. Very close to the
Shoes
, the song on this album follow one another like pastel colors on a Manet canvas. We feel good in this universe. Only glam rock impulses (see "
I'd Rather Be Your Enemy
") remind us of the real world. Favorite song: "
Fortuna
".
FR
: Ray Serapin, c'est un artiste originaire de San Francisco dont j'ai déjà parlé pour son projet
Apache
. En mars dernier, il faisait paraître Tiny Shapes, premier album sous son nom propre. Toujours amoureux de power et jangle pop, il vient nous rappeler la douceur de cette scène quasi disparue. Très proche des
Shoes
, les morceaux de cet LP s'enchainent comme les couleurs pastels sur une toile de Manet. On se sent bien dans cet univers qui n'a que ses élans de glam rock (voir "I'd Rather Be Your Enemy") pour nous rappeler au monde réel. Titre préféré : "
Fortuna
".
***
Bonus:
Mac DeMarco ft. Jon Batiste – "Fooled By Love"
***