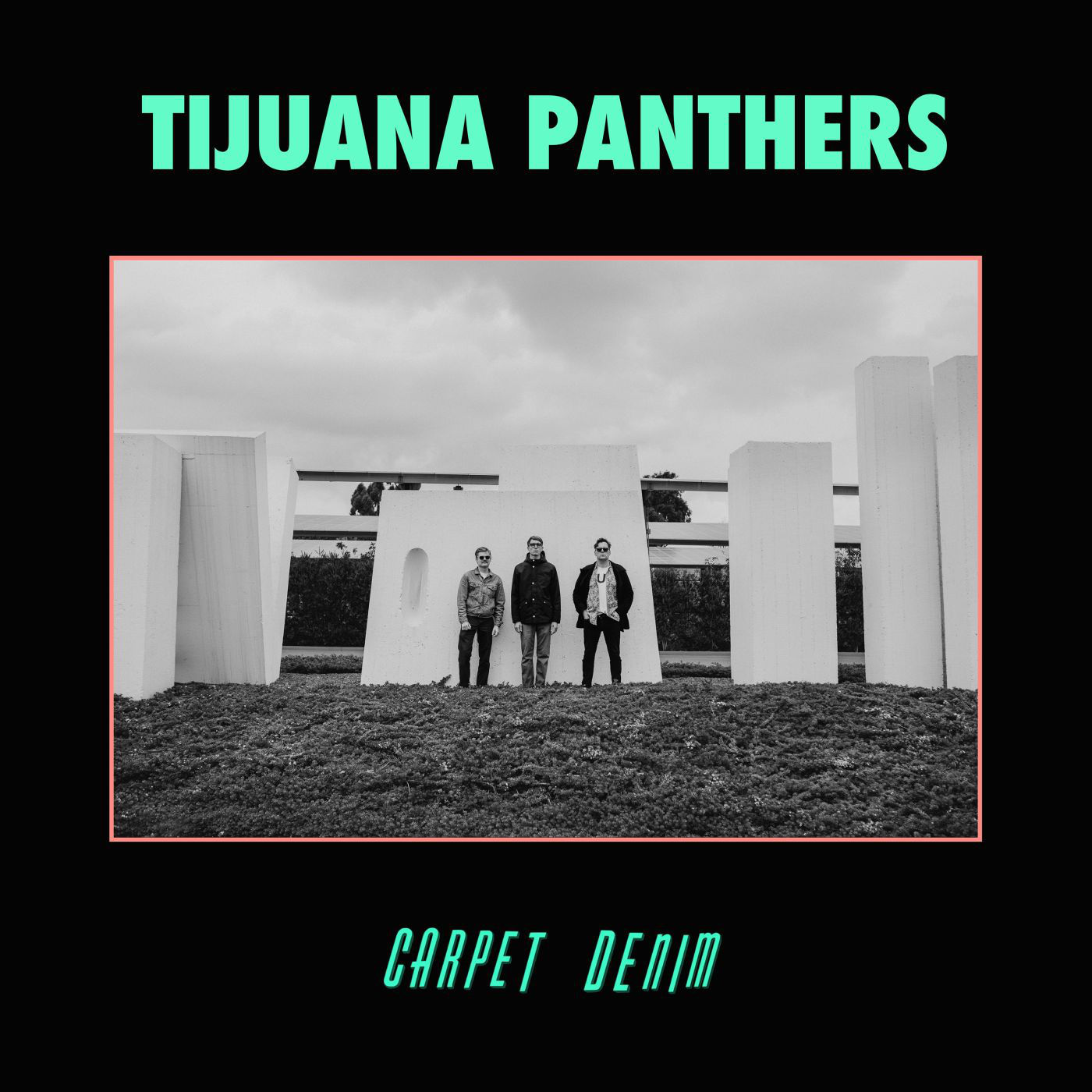 Tijuana Panthers est un groupe de garage pop que l'on connait depuis de nombreuses années (le premier article Still in Rock sur le groupe date de 2014). Le 12 juillet dernier, il a fait paraître son nouvel album, Carpet Denim, via Innovative Leisure. L'avantage avec Tijuana, c'est qu'il n'a rien changé de sa formule garage pop 10% surf. Il est comme George W. Bush, s'il pense quelque chose le lundi, peu importe ce qui se passe le mardi, il pensera la même chose le mercredi, voyez plutôt :
Logiquement, beaucoup des titres de cet album ont un air de déjà vu. Certains fonctionnent très bien, malgré les familiarités. C'est le cas du tout premier, "Path of Totality", qui joue sur les refrains super pop super cheesy, mais aussi, de "Little Pamplemousse", des "Owl Eyes" et "Generation Singular" très tambourinants, de
"
Garbage Person
" avec son surf de nuit,
D'autres fois, c'est… très attendu. "
First Date"

joue le revival de DIIV, "

710″ a trop écouté les Kinks,

"

End Of My Rope

" nous fait valser alors que l'on veut de l'action,

"

You Died

" et

"

Rat Tail

" sont mignons tandis que

"

Friday Night Baby

" joue au final de la guitare au coin du feu.
Globalement, l'album est très (trop) homogène. Les choses doivent plutôt bien fonctionner pour Tijuana Panthers, alors il a décidé de ne pas prendre de risques. Tijuana a décidé de ne pas véritablement mouiller la chemise en osant s'éloigner de la garage pop sixties. Non, ici, c'est le surf de papi qui est mis à l'honneur. OK.
Tracklist: Carpet Denim (LP, Innovative Leisure, 2019)
2. First Date
3. 710
4. Little Pamplemousse
5. Owl Eyes
6. End Of My Rope
7. Garbage Person
8. I Don't Mind
9. Generation Singular
10. TV People
11. Different Side of Town
12. You Died
13. Rat Tail
14. Friday Night Baby
Lien :