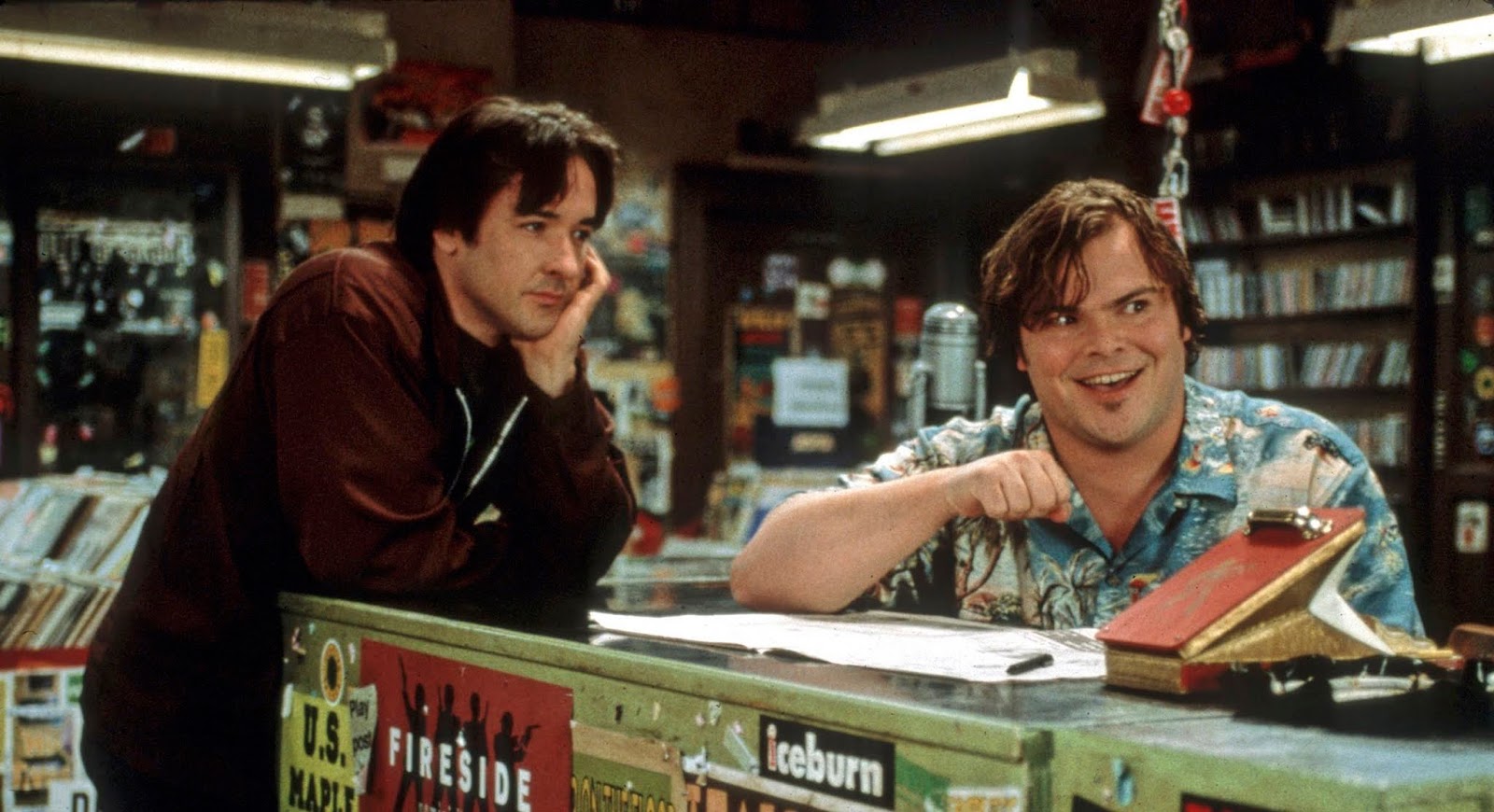 Friends, our series "Lester Bangers" aims at presenting music from a different perspective. After having profiled Lester Bangs, after having explained the importance of music criticism and after having criticized the "Press of the cool" through Jimmy Whispers, it was time to introduce a positive note to this series. So here we are with an article which features many Top 20 of the best LP of all time, from several musicians, label managers and critics.

When I spoke to each of them to solicit their participation, the response was unanimous: the making of such a list is impossible! But still, it includes a good deal of legendary bands… Some are totally ignored (no Nirvana, really?!), and in the end, we have more than 120 hours of music ahead…

*********
La série d'articles Lester Bangers a vocation à présenter la musique sous un autre angle. Après avoir dressé le portrait de Lester Bangs, après avoir prêché notre chapelle en expliquant l'importance de la critique et après avoir dénoncé la "presse du cool" à travers Jimmy Whispers, il était temps d'introduire un peu de positif à cette série.
Cet article a vocation à recenser différents TOP 20 des meilleurs albums de tous les temps. Still in Rock s'en est allé demander cette liste très personnelle à différentes personnes qui font la scène musicale d'aujourd'hui.
Figurent ainsi les albums fétiches de plusieurs musiciens, directeurs de labels et critiques. Il présente en cela les multiples visages de ceux qui font l'actualité, ce pour quoi il mérite sa place dans notre série Lester Bangers.

Lorsque je me suis adressé à chacun d'entre eux afin de solliciter leur participation, la réaction fut unanime : faire un tel top 20, c'est impossible ! Tous me l'ont ainsi envoyé en me précisant qu'il ne s'agissait jamais que de leur Top actuel, et qu'il aurait probablement changé dans quelques mois. Certes. On y trouve tout de même certains groupes qui reviennent plus que les autres, d'autres sont ignorés (quasi pas de Nirvana, vraiment ?!), et au final, c'est plus de 300 heures d'écoutes qui nous attendent…


**********
Thibault
(creator/writer of Still in Rock)
Van Morrison – Astral Week
(article)
Johnny Thunders – Hurt Me
(article)
The Jimi Hendrix Experience – Are You Experienced?
Nick Drake – Five Leaves Left
(article)
Modern Lovers – Modern Lovers
(article)
Total Slacker – Slip Away
(article)
Deerhunter – Monomania
(article)
Tame Impala – Lonerism
(article)
The White Stripes – The White Stripes
TH da Freak – The Hood

**********
Austin
(
Still in Rock's critic
)
Big Star – Third/Sister Lovers (article)
The Stooges – Raw Power (article)
My Bloody Valentine – Loveless
Buzzcocks – Operators Manual (article)
Johnny Thunders – Hurt Me (article)
Flamin' Groovies – Shake Some Action (article)
Replacements – Let it Be
The Kinks – Arthur
The Beach Boys – Pet Sounds
Velvet Underground – White Light/ White Heat
Pavement – Crooked Rain, Crooked Rain (article)
Sam Cooke – Live at the Harlem Square Club
Gang of Four – Entertainment! (article)
The Fall – This Nation's Saving Grace
The Freshies – Sing The Girls From Banana Island
Solomon Burke – Rock'n'Soul
Monks – Black Monk Time
Ana y Jaime – Es Largo el Camino
Country Teasers – Satan is Real Again
The Seeds – A Web of Sound

**********
Wy Wy


(band: Wyatt Blair / Owner of Lolipop Records)
The Outfield – Play Deep
The Nerves – One Way Ticket (article)
Shoes – Present Tense (article)
Cyndi Lauper – She's So Unusual
The Go – Howl On The Haunted Beat You Ride (article)
Conspiracy Of Owls – Conspiracy Of Owls
Phil Seymour – 1 & 2
Dwight Twilley – Don't Mind (article)
Nick Lowe – Pure Pop For Now People (article)
The Scientists – Last Night
Bananarama – Deep Sea Skiving
The Shivvers – The Shivvers
Little Joy – Little Joy
The Strokes – Is This It
October Country – October Country
Cattanooga Cats – Soundtrack
The Plimsouls – The Plimsouls (article)
Peach Kelli Pop – 1 & 2 (article)
Thee Makeout Party – Play Pretend
The Olivia Tremor Control – Dusk At Cubist Castle

**********
Jonathan
(band:
Cardboard
)
Flying Burrito Brothers – Guilded Palace of Sin (article)
Weezer – Pinkerton (article)
Bob Dylan – Bringing it all Back Home
The Beatles – Abbey Road
Neil Young – On The Beach
Pavement – Crooked Rain, Crooked Rain (article)
The Strokes – Is This It
The Stooges – Fun House (article)
The Replacements – Tim (article)
Jonathan Richman + Modern Lovers – Modern Lovers (article)
Skip Spence – Oar (article)
Oasis – What's the Story (Morning Glory)
Van Morrison – Astral Weeks (article)
Rolling Stones – Sticky Fingers
Big Star – Third Sister Lover (article)
Joanna Newsom – The Milk-Eyed Mender
Velvet Underground – White Light / White Heat
Bruce Springsteen – Darkness on the Edge of Town
NWA – Straight Outta Compton
J.J. Cale – Naturally (article)

**********
Tom
(owner of Howlin Banana Records)

Oasis – Definitely Maybe
Real Kids – Real Kids
King Khan & BBQ Show – What's For Dinner
The Milkshakes – The 107 Tapes
The Kinks – The Kinks
The Nerves – Best of
The Black Lips -We Did Not Know the Forest Spirit Made the Flowers Grow
Flamin Groovies – Shake Some Action
ACDC – Best of
Thee Oh Sees – The Master's Bedroom is Worth Spending a Night In
The Wylde Mammoths – Go Baby Go
The Remains – The Remains
Bob dylan – highway 61 revisited
The Hives – Veni Vidi Vicious
Sam Cooke – Best Of
Weezer – Blue Album
King Gizzard & the lizard wizard – In Your Mind fuzz
The Barracudas – Drop Out With the Barracudas
Ty Segall – Lemons
Creedence Clearwater Revival – Cosmo's Factory

**********
Matt Rendon
(band: The Resonars / The Butterscotch Cathedral)


The Who – My Generation
The Beach Boys – Pet Sounds
Jefferson Airplane – Surrealistic Pillow
Love – Forever Changes
(article)
Milton Nascimento & Lo Borges – Clube De Esquina

**********



Paul Jacobs


(band: Paul Jacobs)

Cass McCombs – A
Charlie Megira & the Modern Dance Club – Love Police
Crystal Stilts – In Love With Oblivion
Daniel Johnston – Hi How Are You?
David Loca & the Berkshire Hobbits – S/t
Dinosaure Jr. – You're Living All Over Me
Dr. Dog – Easy Beat
Gray Matter – Food for Thought
Joy Division – Still
Kurt Vile – Childish Prodigy
Mess Folk – Demos
Neil Young – Everyone Knows This is Nowhere
The Spits – The Spits
Thee oh Sees – Dog Poison
Thee oh Sees – The Masters Bedroom is Worth Spending the Night
White Fence – White Fence
Warthog – Chain Wallet Sessions
Ty Segall – Melted
Neil Young – Harvest
Velvet Underground – Velvet Underground & Nico




**********

Rob
(band: Murals / Creator of The Colorcast)

The Beach Boys – Pet Sounds
Velvet Underground – Velvet Underground & Nico
Blaze Foley – Wanted More Dead Than Alive
Smokey and His Sister – Smokey and His Sister
Brian Eno – Another Green World
Women – Public Strain
Captain Beefheart – Safe as Milk
Joe Meek – I Hear a New World
Los Saicos – Wild Teen Punk from Peru
Simon & Garfunkel – Bookends
Ariel Pink's Haunted Graffiti – House Arrest
Jim Sullivan – UFO
The Ramones – Rocket to Russia (article)
Os Mutantes – Os Mutantes
The Stranglers – La Folie (article)
White Fence – Is Growing Faith
The Rolling Stones – Aftermath
Bob Dylan – Blonde on Blonde
Leonard Cohen – The Songs of Leonard Cohen
Talking Heads – More Songs About Buildings and Food
**********



Ajouts 2016



Mike Sniper

Captured Tracks' boss
The Byrds – Notorious Byrd Brothers
Miracle Legion – Me and Mr. Ray
The Misfits – Static Age
John Cale – Paris 1919
The Go Betweens – Liberty Belle and the Black Diamond Express
Brian Eno – Another Green World
Neil Young – Zuma
The Kinks – Are The Village Green Preservation Society
Richard and Linda Thompson – I Want to See the Bright Lights Tonight
Flying Burrito Bros. – The Gilded Palace of Sin
Talking Heads – Fear of Music
Devo – Q: Are We Not Men? A: We Are Devo!
Wire – Pink Flag
Harry Nilsson – Nilsson Schmilsson
Luna – Penthouse
Kevin Ayers – Joy of a Toy
The Raincoats – The Raincoats
Pale Saints – In Ribbons
Absolute Body Control – Absolute Body Control
Skip Spence – Oar

**********
Chris Cohen

Artist
Scott Walker – Climate of Hunter
The Shaggs – Philosophy of The World
Harry Pussy – Harry Pussy
Sun Ra – Solar Myth Approach vol. 2
Beach Boys – Friends
Lotte Lenya – Lotte Lenya Sings American
Ornette coleman – Ornette !
Burt Bacharach – Look of Love
Syd Barrett – Madcap Laughs
Captain Beefheart – Lick My Decals Off Baby
Hartley C. White – Run The Gauntlet
Saccharine Trust – Paganicons
Meat Puppets – 2
Circle Jerks – Group Sex
Junior Kimbrough – First Recordings
Howlin Wolf – Rocking Chair
Royal Trux – 1st
Sly and the Family Stone – There's A Riot Goin On
Electric Eels – Dod Says Fuck You
Red Krayola – God Bless The Red Krayola And All Who Sail With It
**********
Sean

Burger Records' boss
Rockin' Horse – Yes It Is
The Rubettes – S/T
Iggy and the Stooges – Raw Power
Grin – 1 + 1
Strawberry Bubblegum: Pre-10cc Recordings
The Archies – Everything's Archie
The Wombles – Remember Your A Womble
Tiny Tim – Gob Bless Tiny Tim
NRBQ – Grooves In Orbit
XTC – Oranges And Lemons
Millennium – Begin
Ol' Dirty Bastard – Nigga Please
Bee Gees – Horizontal
Clifford T. Ward – Home Thoughts From Abroad
Margo Guryan – Take A Picture
Weezer – Blue Album
Serge Gainsbourg – History De Melody Nelson
Jean Claude Vannier – Any
Idle Race – The Birthday Party
Teenage Fanclub – Grand Prix
**********
Vincent Bonhomme

Roads Magazine
The Strokes – Is this it ?
Arctic Monkeys – Whatever People Say I Am, That's What I'm Not
Neil Young – Harvest
Black Sabbath – Paranoid
The Beatles – The White Album
Tame Impala – Lonerism
Queen Of The Stone Age – Queen Of The Stone Age
David Bowie – The Rise and Fall of Ziggy Stardust and the Spiders from Mars
The Ramones – Ramones
The White Stripes – Elephant
Ty Segall – Manipulator
Creedence Clearwater Revival – Cosmo's Factory
Fuzz – Fuzz II
The Rolling Stones – Sticky Finger
FIDLAR – Fidlar
Thee Oh Sees – Mutilator Defeated At Last
The Remains – The Remains
The Strokes – First Impression Of Earth
The Animals – The Animals
Witch – Seer
**********
Nicolas Jublot


Programmateur du Point FMR
Pavement – Wowee Zowee
Elliot Smith – Either/Or
Chris Cohen – Overgrown Path
Daniel Johnston – Hi, How Are You?
Beach Boys – Pet Sounds
Yo La Tengo – Painful
Velvet Underground – The Velvet Underground & Nico
Weezer – Blue Album
Can – Tago Mago
Pavement – Crooked Rain, Crooked Rain
Broadcast – Haha Sound
Cass Mccombs – Catacombs
Fleetwood Mac – Rumours
Kurt Vile – Childish Prodigy
Karen Dalton – In My Own Time
Elliot Smith – Figure 8
The Beatles – Sergent Paper's Lonely Heart Club Band
The Strokes – Is This It
Neutral Milk Hotel – In The Aeroplane Over The Sea
Sparklehorse – It's A Wonderful Life
**********
Nicolas De Trêfle

Programmateur Espace B
The Beatles – Revolver
King Gizzard & The Lizzard Wizzard – Quarters
The Strokes – Is This It
Pink Floyd – More
Roots of Chicha – Psychedelic Cumbia vol. 1
Tame Impala – Innerspeaker
David Bowie – The Rise and Fall of Ziggy Stardust
Mac DeMarco – 2
Joy Division – Unknown Pleasures
Arctic Monkeys – Favourite Worst Nightmare
Temples – Sun Structures
Serge Gainsbourg – Histoire de Melody Nelson
Frankie Cosmos – Zentropy
Jacco Gardner – Cabinet Of Curiosities
Mamanne Sani et son Orgue Electrique – Musique Electronique du Niger
Pond – Beard Wives Denim
Ennio Morricone – The Good The Bad And The Ugly OST
Homeshake – Midnight Snack
Wu lyf – Go Tell Fire to The Mountain
Sniper – Gravé Dans La Roche
**********
Vince Lebowski

Freaky Loud Things
Fu Manchu – The Action is Go
Minor Threat – First Two Seven Inches
Black Sabbath – Paranoid
Fuzz – Fuzz
The 13th Floor Elevators – The Psychedelic Sounds Of The 13th Floor Elevators
Bad Brains – Bad Brains
The Libertines – Up The Bracket
Electric Wizard – Dopethrone
The Jesus And Mary Chain – Psychocandy
Rage Against The Machine – Rage Against The Machine
Jimi Hendrix – Are You Experienced
Suicidal Tendencies – Suicidal Tendencies
Oasis – Definitely Maybe
The Seeds – The Seeds
Nirvana – Nevermind
Jay Reatard – Blood Visions
The Doors – L.A Woman
Kyuss – Welcome To Sky Valley
Thee Oh Sees – Help

Led Zeppelin – Led Zeppelin III
**********
Morgan

Still in Rock' critic
The Beach Boys – Pet Sounds
Chain & The Gang – Music's Not For Everyone
Big Star – Third/Sister Lovers
Kurt Vile – Smoke Ring For My Halo
Violent Femme – Violent Femme
The Velvet Underground – The Velvet Underground & Nico
Tame Impala – Lonerism
The Ramones – Rocket To Russia
Pavement – Crooked Rain, Crooked Rain
Pavement – Slanted & Enchanted
The White Stripes – The White Stripes
The White Stripes – Icky Thump
The Beatles – The Beatles (White Album)
Jonathan Richman – I, Jonathan
Arctic Monkeys – Whatever People Say I am, That's What I'm Not.
Johnny Thunders – Hurt Me
The Thirteen Floor Elevators – The Psychedelic Sounds of the 13th Floors Elevators
The Stooges – The Stooges
Sonic Youth – Daydream Nation
King Gizzard & The Lizard Wizard – I'm In Your Mind Fuzz
**********
Paul Rannaud

Volage
William Sheller – En Solitaire
White Fence – Family Perfume Vol. 1 & 2
Bon Dylan – Highway 61 Revisited
CSNY – Déjà Vu
Neil Young – On the Beach
Nina Simone – Live in Paris
Tristesse Contemporaine – Tristesse Contemporaine
The Soft Machine – The Soft Machine
The Diplomats – Vol. 1
DjScrew – 3 n The morning
Lou Reed / American Poet Radio Live
Feeling of love – Dissolve me
Chet Baker – Silent Nights
Volage – ….. LP2
Booba – Temps Mort
Julien Gasc – Cerf Biche et Faon
Gainsbourg – Melodie Nelson
Nirvana – Bleach
Thee Oh Sees – The Hound of Foggy Notion
Wyrms – Morcar Satoric
**********



Ajouts 2018



Alex Studer

(Stolen Body Records)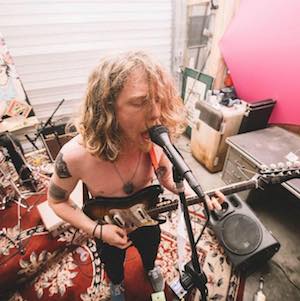 Nirvana – Bleach
Primus – Brown Album
Pentagram – First Daze Here
Black Sabbath – Black Sabbath
Dug Dug's – Smog
Tom Waits – Blue Valentine
Elliot Smith – Eithor/Or
Beach Boys – Pet Sounds
Rage Against the Machine – S/T
Love – S/T
Jimi Hendrix – Axis: Bold As Love
The Doors – LA Woman
The Doors – Morrison Hotel
Nirvana – In Utero
Captain Beefheart – Bat Chain Puller
The Seeds – S/T
Rocky Erickson And The Aliens – S/T
13th Floor Elevators – The Psychedelic Sounds Of The
Tom Waits – Closing Time
Deep Purple – In Rock
**********


TH da Freak

(Thoineau Palis)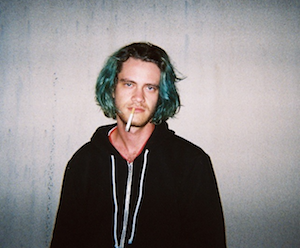 Beck – Mellow Gold
Nirvana – Nevermind
Rollerskate Skinny – Horsedrawn Wishes
My Bloody Valentine – Isn't Anything
Sonic Youth – Rather Ripped
Nirvana – In Utero
Ty Segall – Melted
Archers of Loaf – Icky Mettle
What Moon Things – What Moon Things
Metronomy – Pip Paine (Pay the £5000 You Owe)
AIR – Moon Safari
Eric Clapton – Telephone Blues
Mile Me Deaf – Holography
Nada Surf – The Proximity Effect
Pavement – Terror Twilight
Polvo – Today's Active Lifestyles
Deerhunter – Monomania
Elliott Smith – Roman Candle
The Velvet Underground – The Velvet Underground
Alex G – DSU
**********
Tall Juan

("they're not in order, I like them all the same")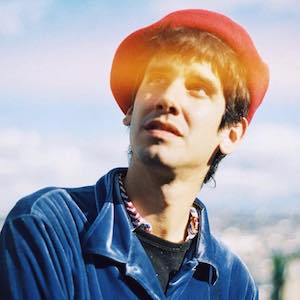 Pescado Rabioso – Artud
Franco Battiato – La voce Del padrone
Sumo – Divididos por la Felicidad
Lizzy Mercier Descloux – Zulu Rock
Ramones – Rocket to Russia
Willie Colon – The Hustler
Fun People – Kum Kum
Bob Marley and the Wailers – Catch a Fire
The Beatles – Rubber SOul
Paul McCartney – McCartney ll
Bob Dylan – Highway 61
Syd Barrett – The Madcap Laughs
Television – Adventure
T-Rex – Electric Warrior
The Rolling Stones – Between the Buttons
Manu Chao – Clandestino
Marilyn Manson – Antichrist Superstar
Vinicius de Moraes – La Fusa
David Bowie – The Man Who Sold the World
Julian Lennon – Valotte
**********
ORB

(5 per member of the band)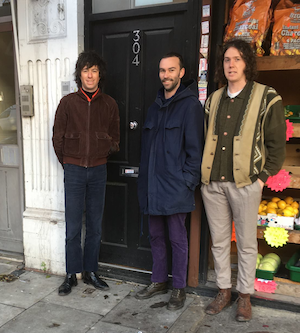 Stereolab – Dots an Loops
Dark – Round The Edges
The Kinks – Village Green Preservation Society
Jorge Ben – Samba Esquema Novo
Captain Beefheart – Safe As Milk
Broadcast – Haha Sound

White noise – An Electric Storm
The United States of America – The United Sates of America
Placebo (70's band) – 1973
Cortex- Tropeau Blue
Kevin Ayers – Joy of a Toy
Arthur Verocai – Arthur Verocai
Dorothy Ashby – Afro-Harping
David Axelrod – Songs of Innocence
Fifty Foot Hose – Cauldron
Giles, Giles and fripp – The Cheerful Insanity of Giles Giles and Fripp
David Bowie – Man Who Sold The World
Snakefinger – Chewing Hides the Sound
Dungen – 4
Mulatu Astatke – Mulatu of Ethiopia
**********
Larry Hardy

(In The Red Records)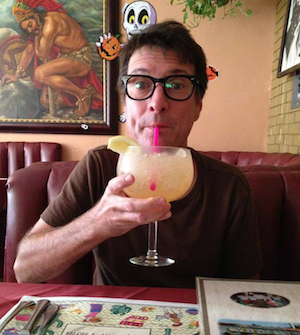 The Stooges – Funhouse
Velvet Underground – White Light/White Heat
The Damned – Machine Gun Etiquette
The Cramps – Psychedelic Jungle
The Rolling Stones – Exile On Main St.
The Ramones – Leave Home
The New York Dolls – s/t
Sex Pistols – Never Mind The Bollocks
The Kinks – Village Green Preservation Society
Johnny Thunders & the Heartbreakers – LAMF
Sparks – Kimono My House
The Who – Sell Out
The Saints – I'm Stranded
Roxy Music – For Your Pleasure
X-Ray Spex – Germ Free Adolescents
Eno – Here Come The Warm Jets
David Bowie – Rise and Fall of Ziggy Stardust
The Buzzcocks – Another Music From A Different Kitchen
Pink Floyd – Piper At The Gates Of Dawn
Germs – GI
**********
Dr Chan

(Alexin Huysmans)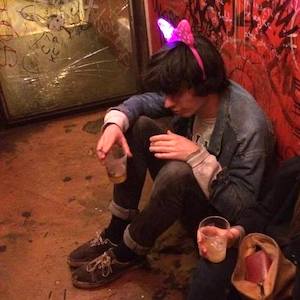 Fidlar – Fidlar
Pangea – Badillac
Schlemiel O'Neal – Bloody Holly
Diiv – Oshin
Pangea – The Phage
Weezer – Blue Album
Pavement – Crooked Rain, Crooked Rain
King Gizzard – Nonagon Infinity
Weed – Running Back
Black Lips – Arabia Mountain
Catholic Spray – Earth Slime
The Wytches – Annabel Dream Reader
Skegss – Everyone Is Good at Something
Communions – EP Communions
Fidlar – Too
Mike Krol – I Hate Jazz
Pangea – Living Dummy
The Strokes – Is This It
Pixies doolitle
Bryan's Magic Tears – Bryan's Magic Tears