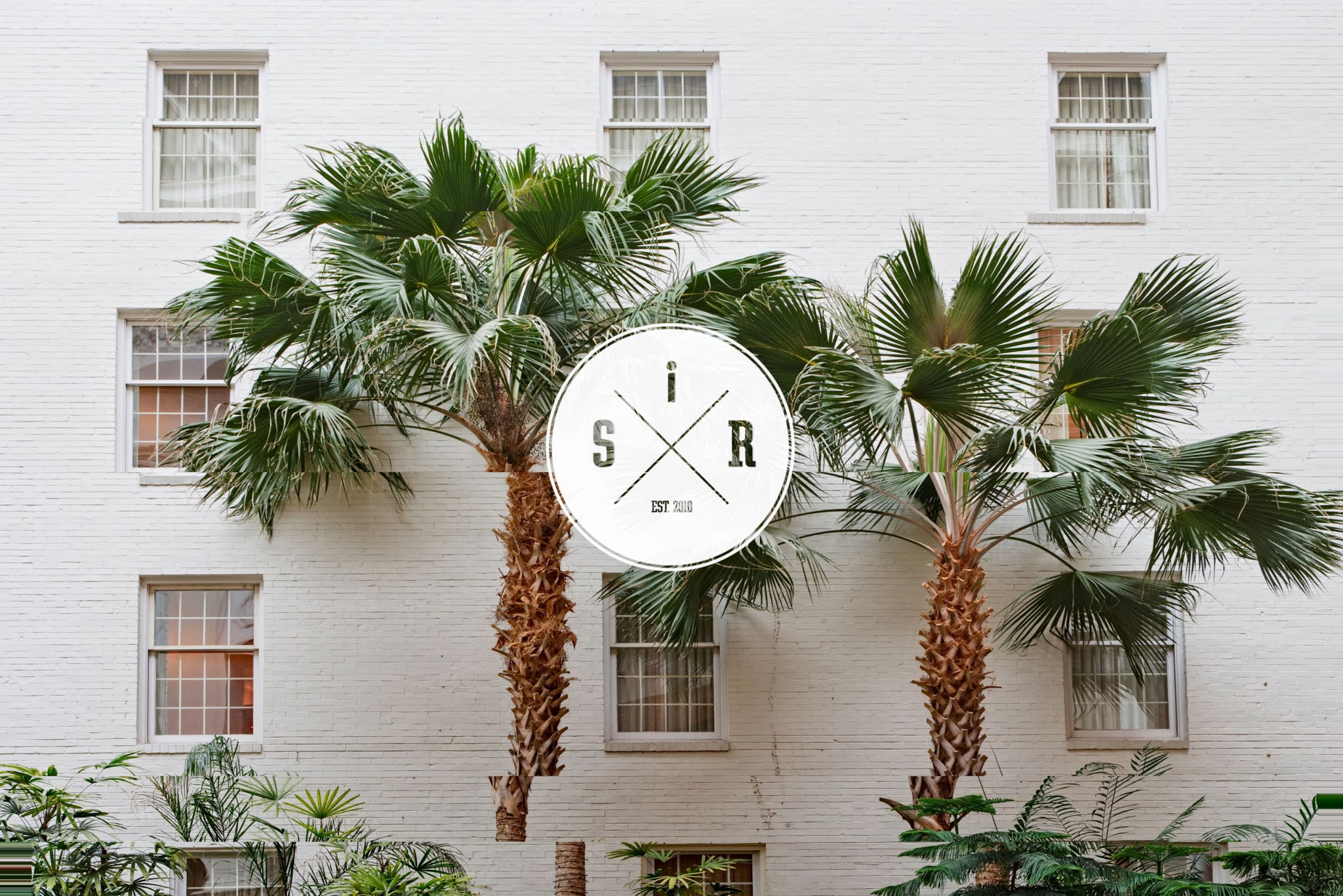 Every Monday morning, Still in Rock begins the week with an article featuring a bunch of recent releases. I dedicate a playlist to the very best of these articles at the end of each month (
link
). Make sure you don't miss anything, join Still in Rock on Facebook (
here
), WhatsApp (
here
), and
Instagram
(
here
)
. Cheers.
Chaque lundi matin, Still in Rock commence la semaine avec plusieurs sorties qui méritent leur pesant de cacahouètes biologiques. Et à la fin de chaque mois, une playlist rassemble le meilleur de ces articles (
lien
). Soyez sûr de ne rien manquer, rejoigniez Still in Rock sur Facebook (
ici
), WhatsApp (
ici
) et
Instagram
(
here
)
. Cheers.
***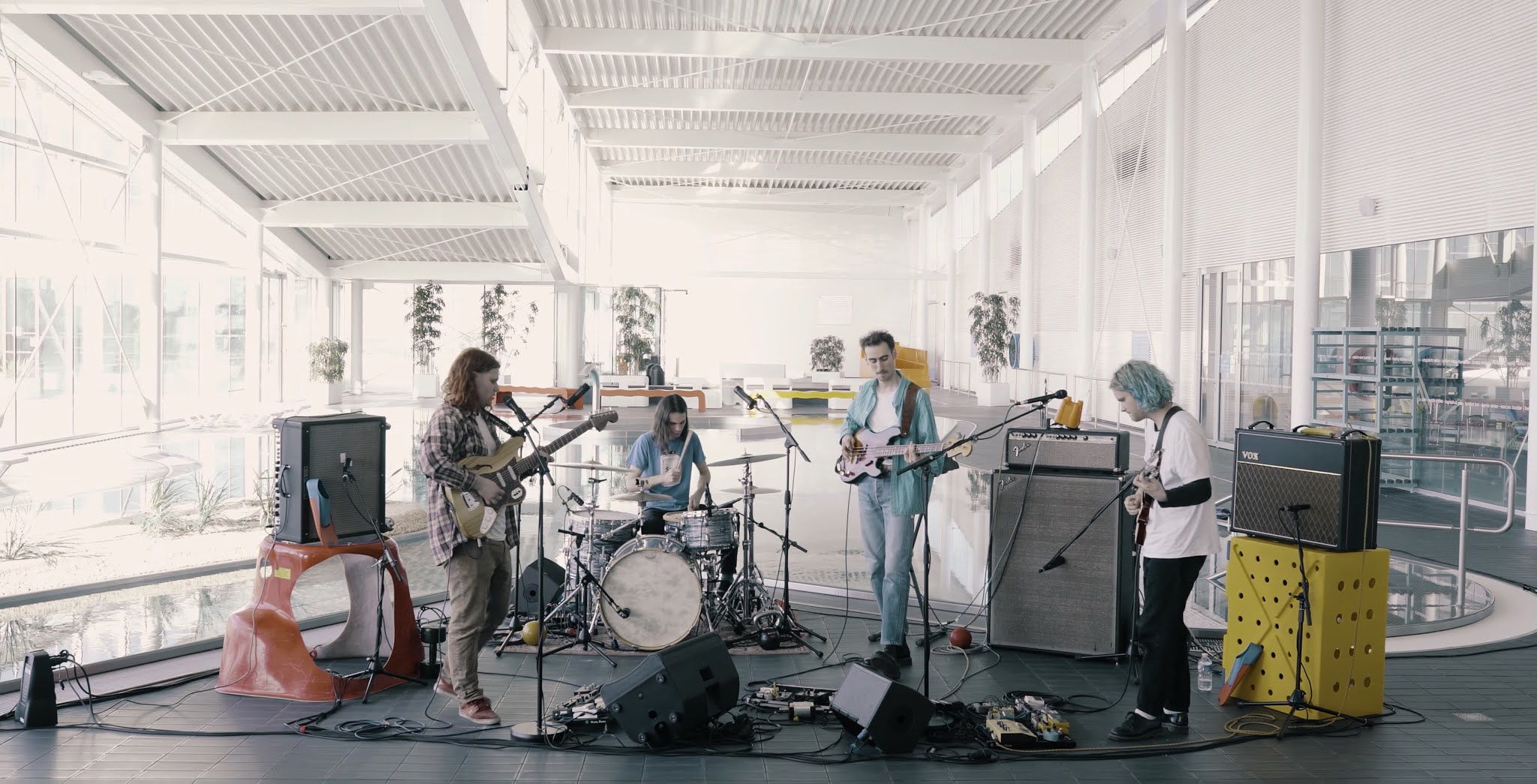 SIZ – Capharnaüm Sessions
Session, Flippin' Freaks, 13 June 2021
[grungy]
🇫🇷
EN:
SIZ is a Martian, but you already knew that. He took his crew to a pool in Angers to support the release of some new songs because why not. It hits the nail on the head from the very first seconds. "
The Aquatic Light
" is a track at least as powerful as
Liquid's
, although more languorous and less hard-hitting. Forget Beverly Hills; welcome to the lovers' side of Seattle. The spleen of SIZ produces some wonders. He gratifies us in the middle of the succulent plants, in a rather cold and pale decor-just like post-ironic music digging up on some psychoanalytical darknesses. Wow.
FR:
SIZ est un martien, mais ça, vous le saviez déjà. Pour accompagner la sortie de quelques nouveaux morceaux, il a emmené ses quelques fantômes du côté d'une piscine d'Angers, parce que pourquoi pas. Ça fait mouche dès les premières seconds. "
The Aquatic Light
" est un morceau au moins aussi puissant que ceux de
Liquid
, bien que plus langoureux et moins rentre-dedans. Oubliez Beverly Hills, bienvenue du côté des lovers de Seattle. Le spleen de SIZ produit ainsi quelques merveilles dont il nous gratifie au milieu des plantes grasses, dans un décor finalement assez froid, et pâle—à l'image d'une musique post-ironique bien décidée à déterrer quelques noirceurs psychanalytiques. Wow.
***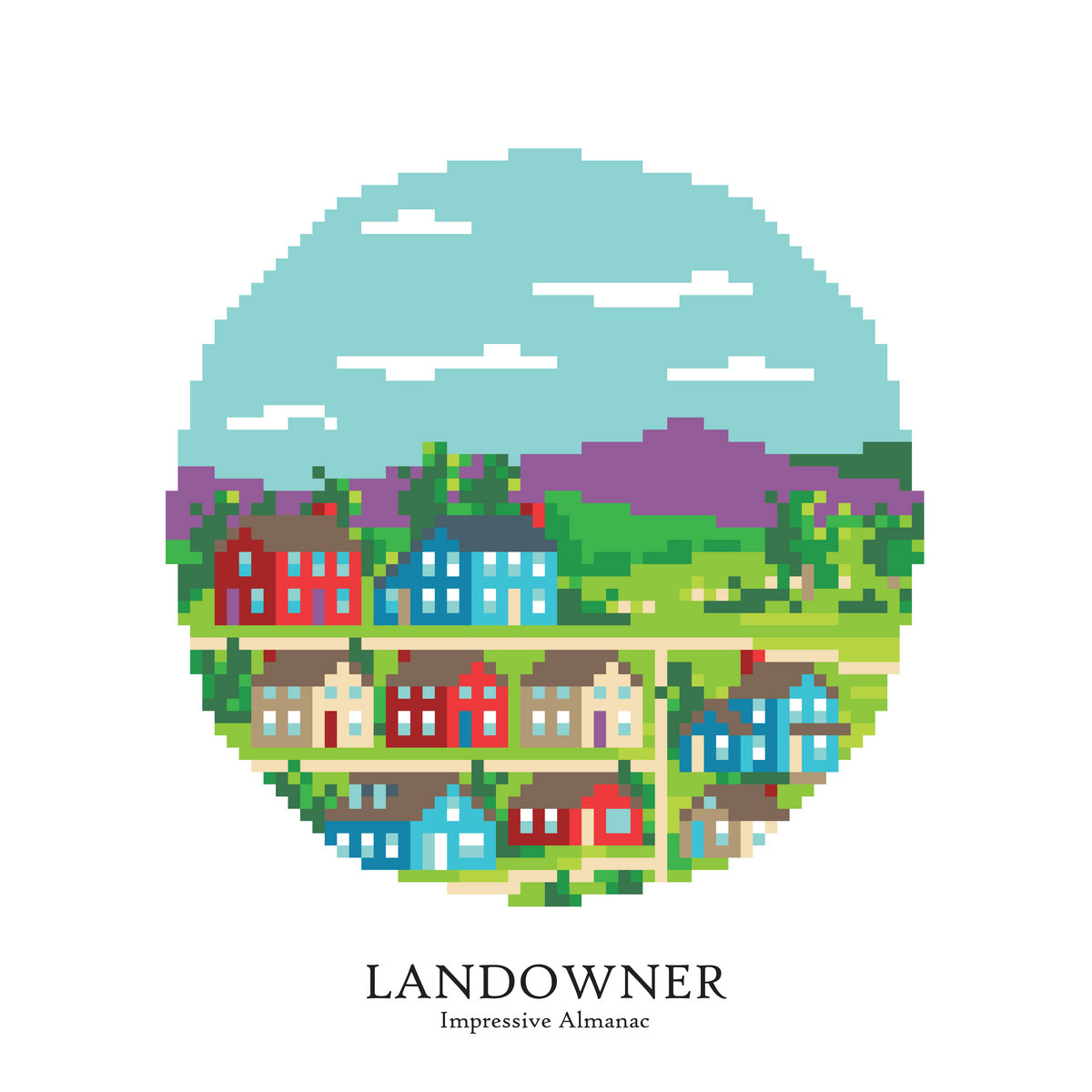 Landowner – Impressive Almanac
LP, Born Yesterday Records, 15 June 2021
[post-punk]
🇺🇸
EN:
Just a few months ago, I ranked
Consultant
as the 6th best album of 2020. "
Phantom Vibration
" continues to kill me every time I listen to it. Landowner's bumper hits are only matched by Naomi Punk's, so it's no great surprise (all things considered) that the band seems to be heading in the same direction. With
Impressive Almanac
, Landowner takes on a much rawer road, bordering on post-punk, egg-punk, and other aggressive sub-genres of punk music. Never has Landowner gone so fast; those are 30 minutes under high tension. Only "
Heater
" plays a fundamentally different card. I don't think I've understood this LP yet, but I haven't given up.
FR:
Il y a quelques mois à peine, je classais
Consultant
6ème meilleur album
de l'année 2020. "
Phantom Vibration
" continue de me tuer, à chaque écoute. Les coups du butoir de Landowner n'ont d'égaux que ceux de Naomi Punk, et c'est donc sans grande surprise (tout compte fait) que le groupe semble vouloir emprunter une même direction. Sur
Impressive Almanac
, Landowner assume un côté bien plus brut, à la limite du post-punk, du egg-punk et d'autres sous-genres agressifs de la musique punk. Jamais Landowner n'est allé aussi vite, et nous, on accepte de se faire taper dessus pendant 30 min sous haute tension. Seul "
Heater
" joue une carte fondamentalement différente. Je ne crois pas avoir encore réussi à capter cet LP, mais je ne perds pas espoir.
***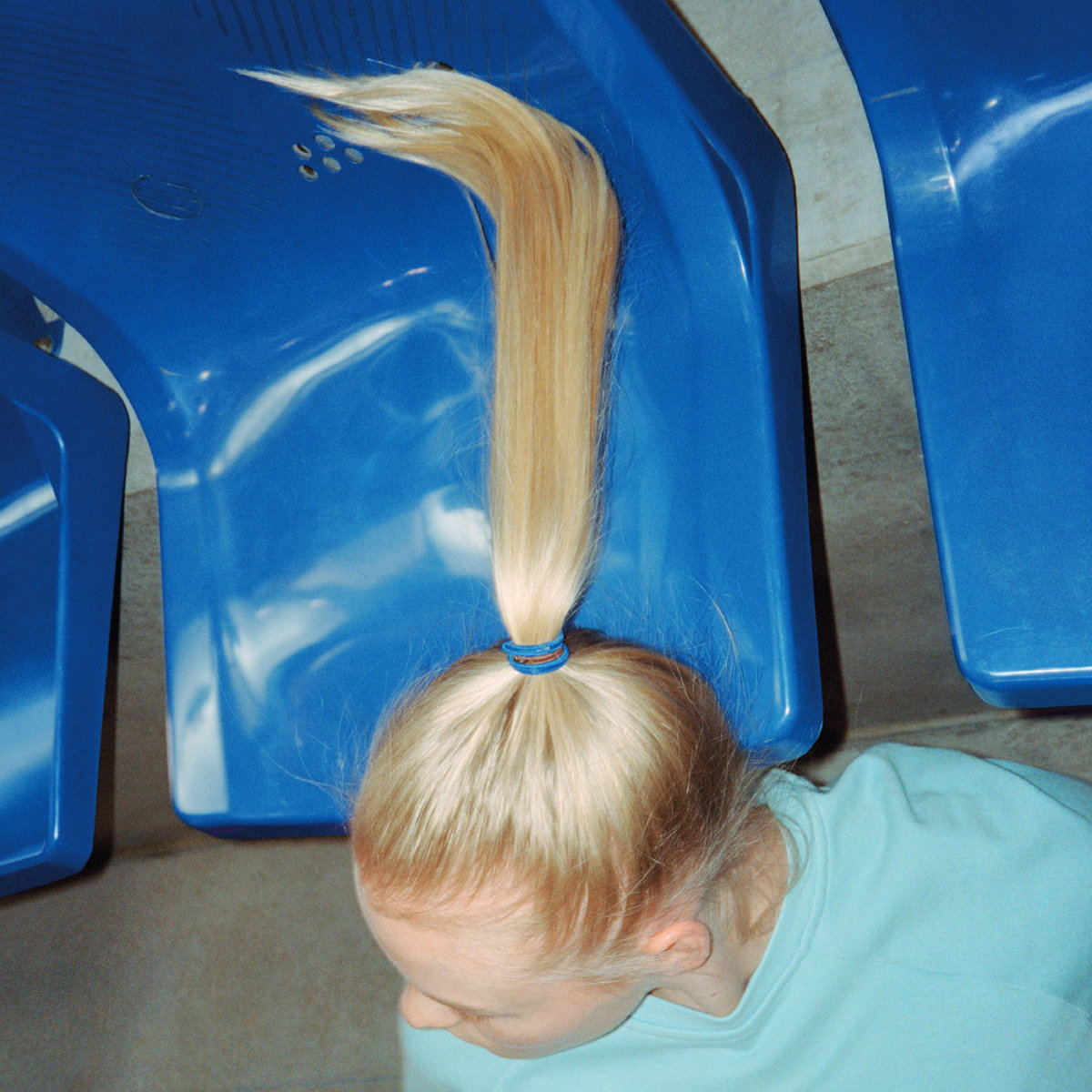 Good Morning TV – Small Talk
LP, Géographie, 18 June 2021
[pop]
🇫🇷
EN:
Good Morning TV is one of the jewels of the French scene. The band has been around since 2016 and made us wait five years before releasing his first LP,
Small Talk
. I like the idea. The band has taken its time, and, perhaps magically, it has managed to keep the media attention around it (the support of Géographie helps a lot). But in fact, Good Morning TV has taken advantage of these 1600+ days to take various paths that seem contradictory to me, despite appearances. There is some Melody's Echo Chamber in its music, which the first part of the album sublimates. There is also some Men I Trust (
see
"
Entertainment
" beautiful clip), and finally, Tame Impala post-2015 version. The album is torn between sensual pop (the beginning) and more psychedelic tracks, leaving room for a careful orchestration (the end).
Small Talk
doesn't manage to combine the two. As soon as it is voluptuous, it becomes too electronic music for me. That being said, I will keep the last three tracks as close as possible to my vinyl decks.
FR:
Good Morning TV, c'est l'un des fleurons de la scène française. Dans les parages depuis 2016, il nous aura donc fait attendre 5 ans avant de faire paraître son premier LP,
Small Talk
. J'aime beaucoup la démarche. Le groupe a pris son temps, et, peut-être par magie, il est parvenu à maintenir le soufflet de l'attention médiatique autour de lui. Il faut dire qu'il est épaulé par les excellents Géographie, ça aide. Seulement, Good Morning TV a profité de ces 1600+ jours pour emprunter divers chemins qui me semblent contradictoires, malgré les apparences. Il y a du Melody's Echo Chamber dans sa musique, ce que la première partie de l'album sublime très largement. Il y a aussi du Men I Trust (voyez "
Entertainment
"
et son clip de toute beauté), enfin, du Tame Impala version post-2015. L'album est ainsi tiraillé entre volonté de délivrer une pop sensuelle (le début) et des partitions plus psychédéliques qui laissent place à une instru' fouillée (la fin).
Small Talk
ne parvient pas véritablement à allier les deux. Dès lors qu'il est voluptueux, il joue effectivement la carte d'une musique trop électronique pour mes oreilles. Cela étant dit, je n'en garderai pas moins les trois derniers morceaux au plus proche de mes platines vinyles.
***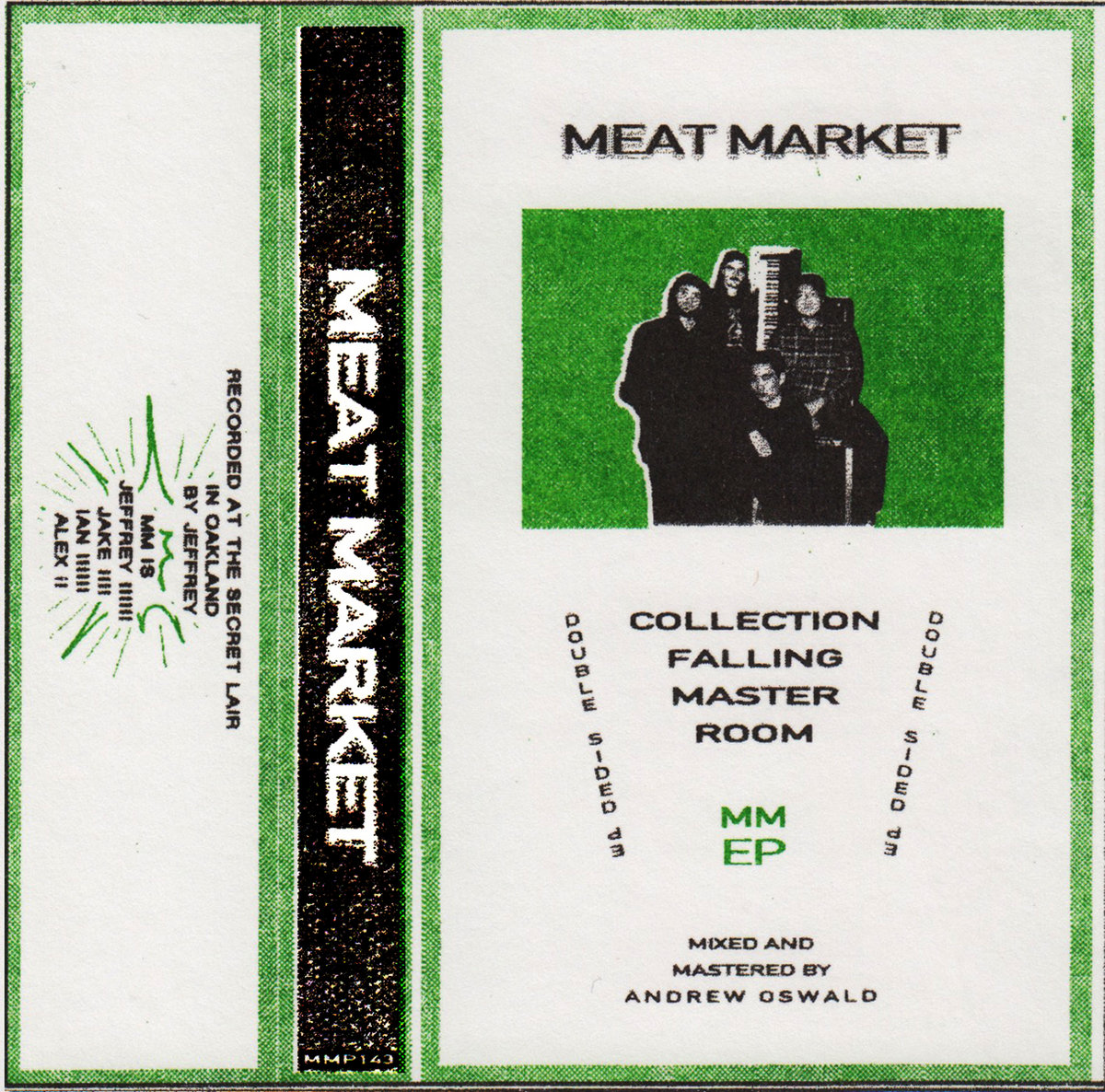 Meat Market – MM
EP, 1 May 2020
[garage pop]
🇺🇸
EN:
Meat Market has produced one of the 20 best slacker albums of the 2010s (
ranking). That's huge. So… it's only natural that I follow him around, yet I'm now more than a year late.
MM
was released in May 2020, but it's certainly too good for me to ignore. "
Falling
"
is right in line with Protex and the Homosexuals, proof (if one needed any) that post-skate music is taking over slackers. This song is a hit. Fans of Radioactivity and other indie rock bands will fall in love. Meat Market, bravo! And thank you.
FR:
Meat Market a produit l'un des 20 meilleurs albums de slacker des années 2010s (
classement
). Ce n'est pas rien. Il est donc bien entendu que je le suive à la trace, et pourtant, j'ai désormais plus d'un an de retard.
MM
est paru en mai 2020, mais il est assurément trop efficace pour que je puisse l'ignorer. "
Falling"
est une merveille en plein dans la lignée de Protex et des Homosexuals, preuve en est (s'il en faut encore) que le
post-skate
prend le pas sur le slacker. Ce titre est un énorme hit. Les amateurs de Radioactivity et autres groupes indie rock vont s'en donner à coeur joie. Meat Market, bravo ! Et merci.
***