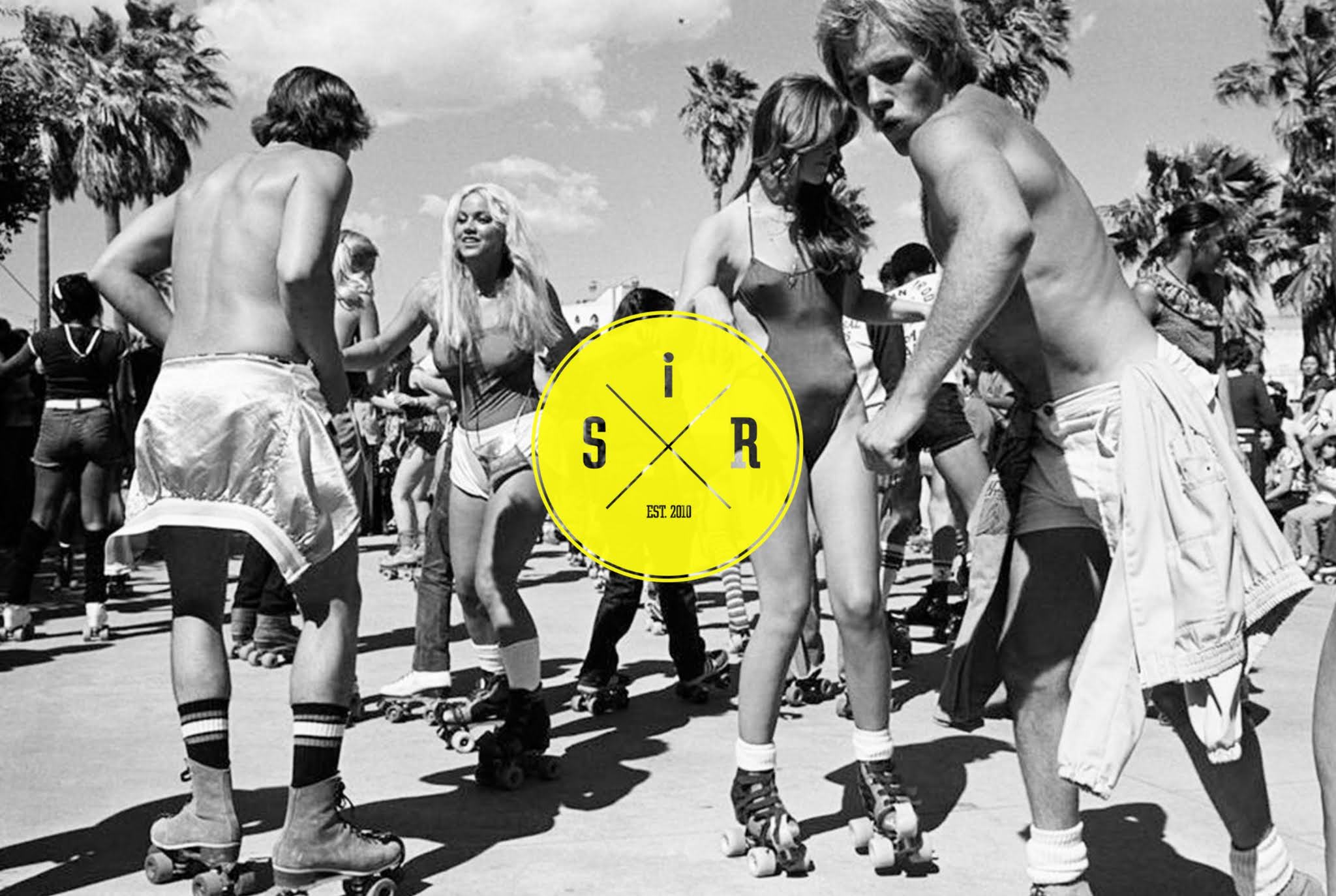 Every Monday morning, Still in Rock begins the week with an article featuring a bunch of recent releases. I dedicate a playlist to the very best of these articles at the end of each month (
link
). Make sure you don't miss anything, join Still in Rock on Facebook (
here
), WhatsApp (
here
), and
Instagram
(
here
)
. Cheers.
Chaque lundi matin, Still in Rock commence la semaine avec plusieurs sorties qui méritent leur pesant de cacahouètes biologiques. Et à la fin de chaque mois, une playlist rassemble le meilleur de ces articles (
lien
). Soyez sûr de ne rien manquer, rejoigniez Still in Rock sur Facebook (
ici
), WhatsApp (
ici
) et
Instagram
(
here
)
. Cheers.
***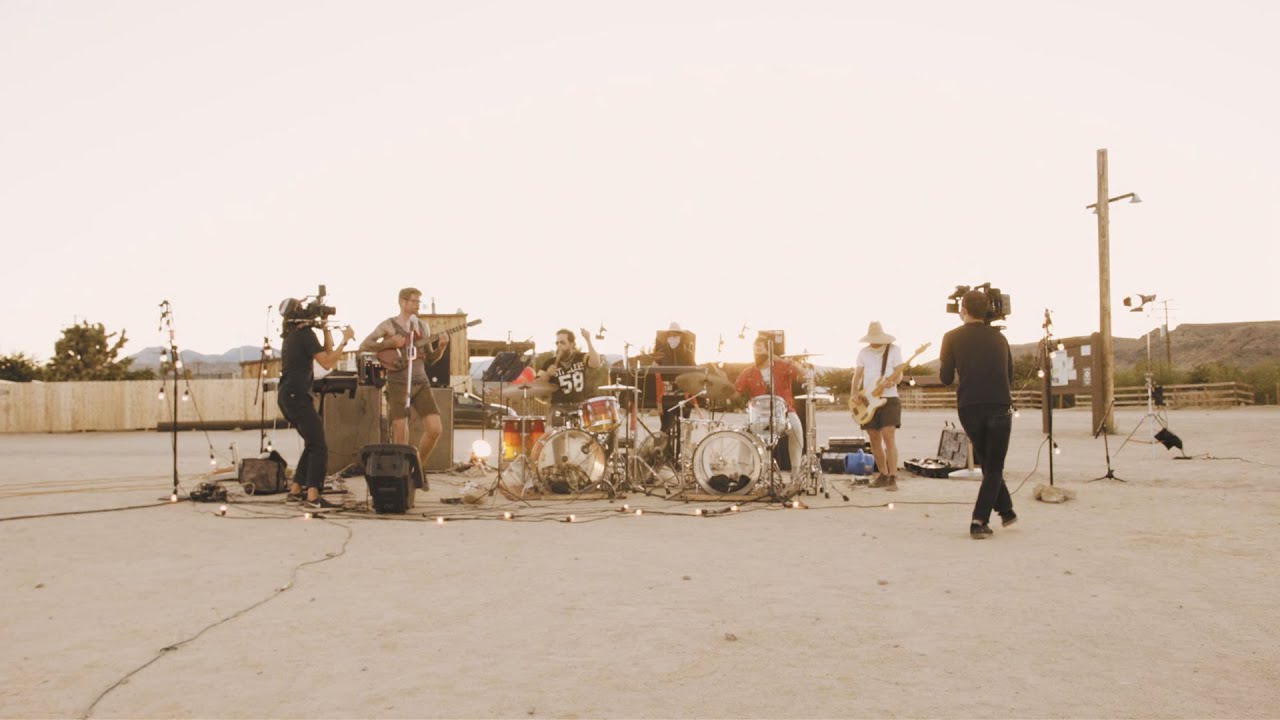 OSEES – Levitation Sessions
Sessions, Levitation, 9 March 2021
[psych rock]
🇺🇸
EN: So… there are at least 68 jerks on earth, 68 big assholes, 68 people who thought that giving a thumbs down to the best video of the year 2021 was a good idea. Ah, okay. One thing's for sure, none of them should read Still in Rock. In this video released last March, John Dwyer covers several of the Oh Sees greatest hits and reinterprets all their fury in the California desert. It's masterful. Full stop.
FR:
Il y a donc au moins 68 cons sur terre, que dis-je, 68 énormes merdes ; 68 personnes qui ont trouvé que foutre un
pouce négatif
à la meilleure vidéo de l'année 2021 était une bonne idée. Ah, okay. Une chose est sure, aucun d'entre eux ne doit lire Still in Rock. Dans cette vidéo publiée en mars dernier, John Dwyer reprendre plusieurs des plus grands hits Oh Sees et, dans le désert californien, réinterprète toute la furie de ces derniers. C'est absolument magistral, voilà tout.
***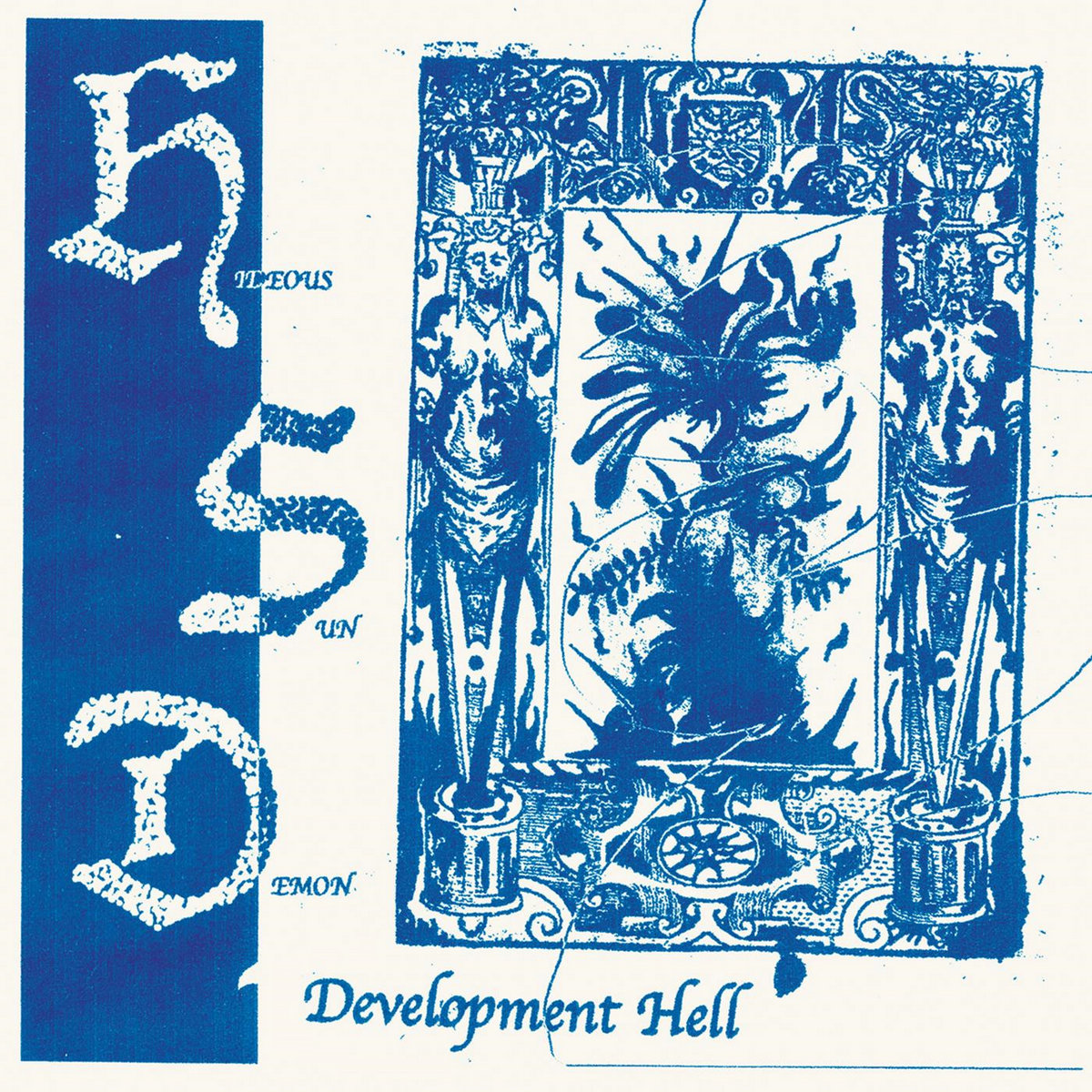 Hideous Sun Demon – Development Hell
EP, Marthouse Records, 16 April 2021
[garage punk]
🇦🇺
EN:
"
Gimmicks
", by Hideous Sun Demon, is a very good song that I already talked about. It is 100%
Melbourne
, faithful to the Vintage Crop and Aborted Tortoise of this world. The band's new EP has just been released, and we're back to rubbing shoulders with the garage-punk slash post-skaters Aussies. "
Squitter
" goes fast, too, while a surprise comes with "
Australia
" — a real optimistic-pessimistic hymn. Hideous Sun Demon talks about his
culture
in a more Pist Idiots way than anything else. Wow, this EP is excellent.
FR:
Le titre "
Gimmicks
" de Hideous Sun Demon est un très bon morceau dont j'ai déjà eu l'occasion de parler. Il est 100%
Melbourne
, fidèle aux Vintage Crop, Aborted Tortoise et j'en passe. Le nouvel EP du groupe vient de voir le jour, et nous revoilà à côtoyer les post-skateurs slash garage-punks de ce monde. "
Squitter
" va vite, lui aussi. Je note toutefois la surprise que nous fait parvenir le groupe avec "
Australia
", un véritable hymny optimistico-péssimiste. Hideous Sun Demon y parle de sa
culture
dans un élan plus Pist Idiots qu'autre chose. Wow, cet EP est décidément excellent.
***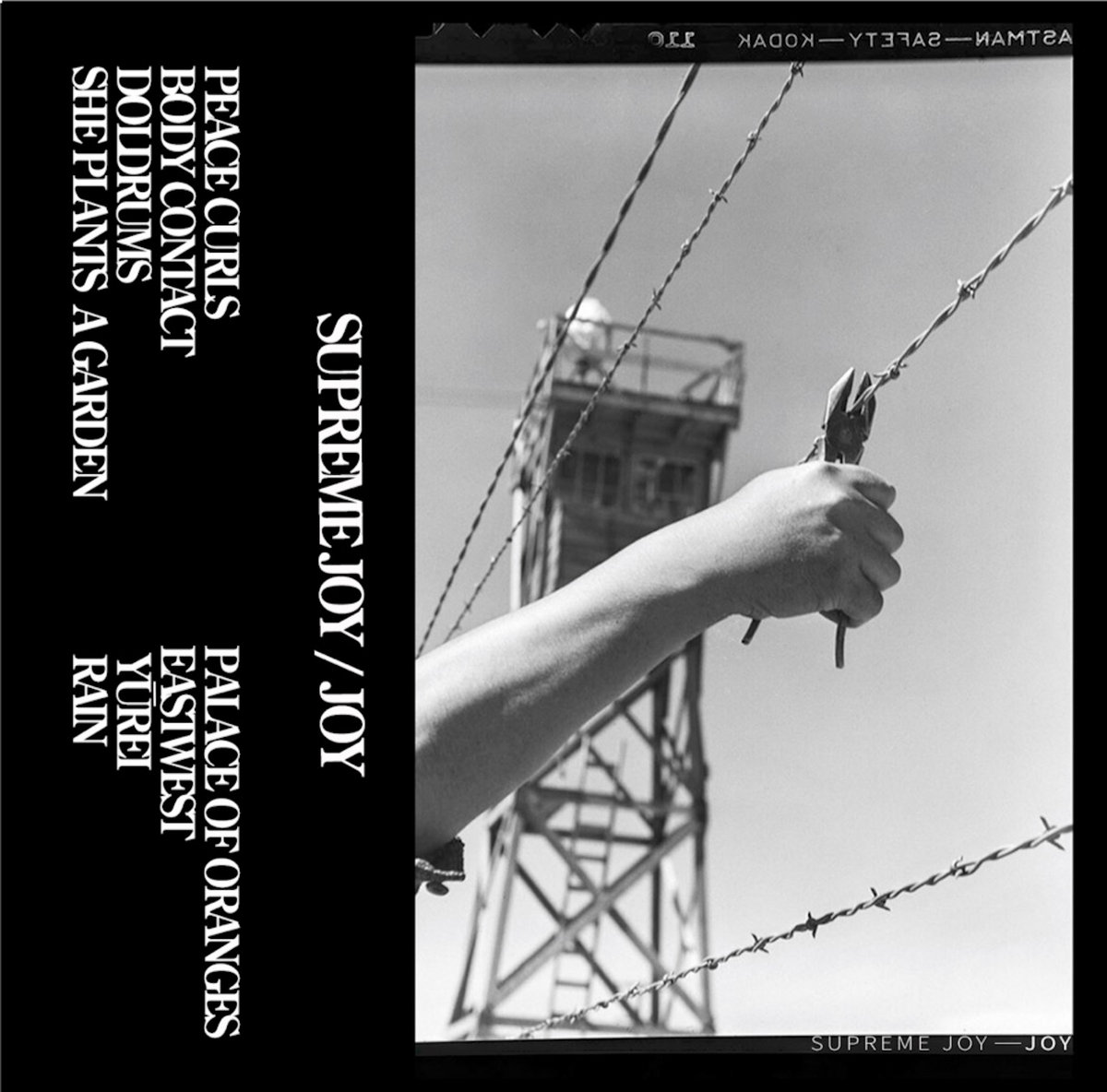 Supreme Joy – JOY
LP, 28 May 2021
[garage pop]
🇺🇸
EN: I've been watching Supreme Joy for a while now. His first LP is finally being released these days; it's always exciting when a new band you'll listen to for years appears. He does everything, all alone, without any label or too much support for the time being. But that doesn't stop him from delivering a packed LP, from the garage pop of "Body Contact" through a Cut Worms feeling with "Palace of Oranges" and some very Tim Presley-esque psychedelic pop on "Yūrei". The overall experience is deliberately dusty, as if Supreme Joy wanted to immerse us in a weirdo, lazy seventies era. It is frankly great!
FR: Je tourne autour de Supreme Joy depuis un bon moment déjà. Son premier LP voit enfin le jour ces jours-ci ; c'est toujours émouvant lorsque un nouveau groupe que l'on va écouter pendant de longues années fait son apparition. Pour l'heure, il fait tout, tout seul, sans label ni trop de support. Cela ne l'empêche pas de délivrer un LP très fourni, de la garage de pop de "Body Contact" en passant par un côté Cut Worms avec "Palace of Oranges" et de la pop psyché très Tim Presley sur "Yūrei". L'expérience globale est volontairement poussiéreuse, comme si Supreme Joy voulait nous plonger dans une époque seventies, weirdo, et paresseuse. C'est franchement réussi !
***
Dog Date – Child's Play
LP, Pop Wig Records, 13 May 2021
[garage noisy]
🇺🇸
EN: Some bands remain mysteries to me. Dog Date has been releasing excellent LPs for several years now, and yet, they are still not that huge rock star from New Jersey (I hope they don't mind me saying). Well… This doesn't spoil our pleasure. Child's Play is as noisy, garage, and intense as we would like. We find back the big "Crybaby", "Rope Burn", "Purple" and other songs from the past, but Dog Date also delivers some new messages. "Psychic Clay," for example, is a joyous mess that hits the spot. "Made Bed" ends in all carnage (it's like "in all beauty," but not quite the same). This album is a must-have for all true garage fans. The posers should go elsewhere.
FR: Il y a des groupes qui restent des mystères pour moi. Dog Date fait paraître d'excellents LPs depuis plusieurs années déjà, et pourtant, il n'est toujours pas l'immense rock star du New Jersey. Bon… Cela ne gâche en rien notre plaisir, preuve en est une fois encore avec Child's Play qui est toujours aussi noisy, garagy, intense. Si on y retrouve l'IMMENSE "Crybaby", "Rope Burn", "Purple" et d'autres morceaux du passé, Dog Date fait également passer quelques nouveaux messages. "Psychic Clay", par exemple, est un joyeux bordel qui fait mouche. "Made Bed" finit en tout carnage (c'est comme "en toute beauté", mais pas vraiment pareil). Cet album est un indispensable pour tous les véritables amateurs de garage. Les poseurs, eux, s'en iront ailleurs.
***