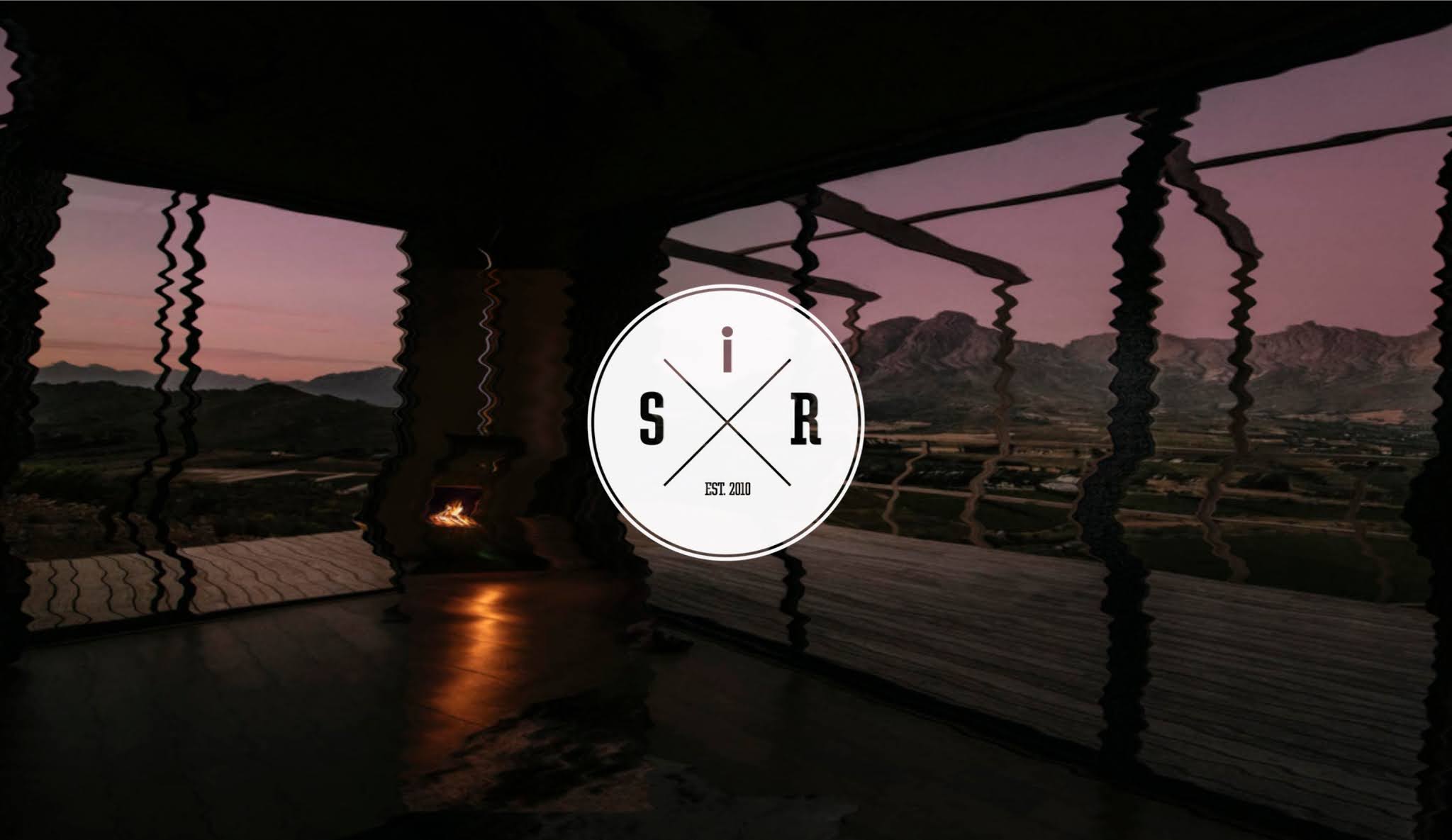 Every Monday morning, Still in Rock begins the week with an article featuring a bunch of recent releases. I dedicate a playlist to the very best of these articles at the end of each month (
link
). Make sure you don't miss anything, join Still in Rock on Facebook (
here
), WhatsApp (
here
), and
Instagram
(
here
)
. Cheers.
Chaque lundi matin, Still in Rock commence la semaine avec plusieurs sorties qui méritent leur pesant de cacahouètes biologiques. Et à la fin de chaque mois, une playlist rassemble le meilleur de ces articles (
lien
). Soyez sûr de ne rien manquer, rejoigniez Still in Rock sur Facebook (
ici
), WhatsApp (
ici
) et
Instagram
(
here
)
. Cheers.
***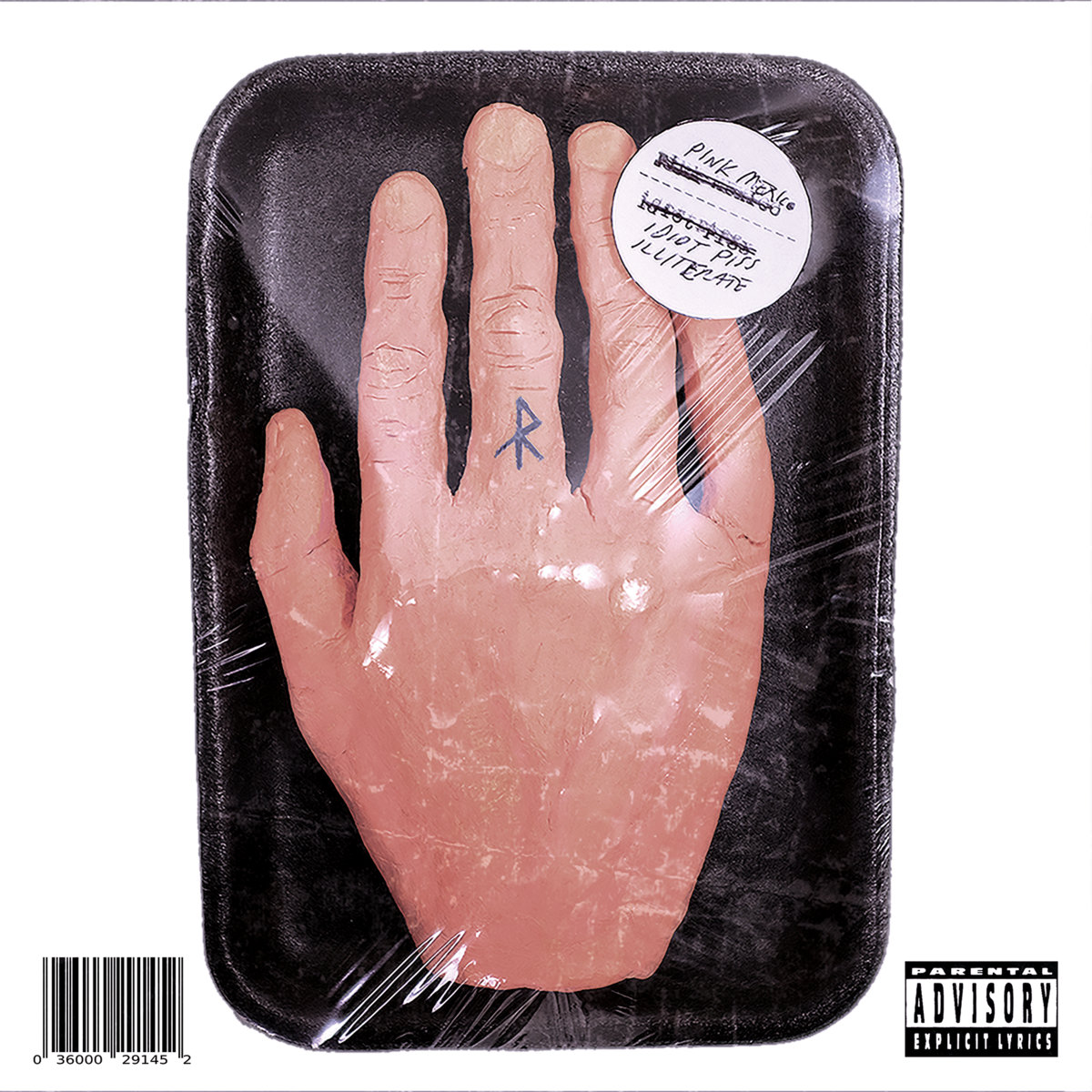 Pink Mexico – Idiot Piss Illiterate
LP, Broken Clover Records, 1 April 2021
[slacker & grungy]
🇺🇸
EN:
I've praised Pink Mexico's slacker music several times (
see
2019 Best Songs ranking
). The Brooklyn-based band is back these days with
Idiot Piss Illerate
. The name suggest slacker music, but we actually find a more robust sound than what Pink Mexico got us used to. It is a nice surprise! In fact, Pink Mexico is getting grungy and powerful; the album reminds me of the Bad Pelicans. "
Wasted Time
" and "
Belleview
Psych Ward
" are telling you already all you need to know, building a bridge between the grungy sound of the nineties and the dumb rock of the 2010s. What a combo!
FR:
J'ai plusieurs fois vanté les mérites de la musique slacker de Pink Mexico (
voir classement 2019 des meilleurs morceaux
). Le groupe originaire de Brooklyn revient ces jours-ci avec
Idiot Piss Illerate
. Si le nom laisse penser qu'il s'agit d'un nouvel LP 100% slacker, on y retrouve en réalité un son plus bien costaud que ce à quoi Pink Mexico nous avait habitués. C'est une belle surprise ! Pink Mexico a sorti le
gros
son pour ce nouvel LP, c'est grungy et puissant. L'album me fait penser aux Bad Pelicans. "
Wasted
Time
" et "
Belleview Psych Ward
" font d'entrée office de ce nouveau son à la croisée entre le son grungy des nineties et le dumb rock des années 2010s. Quel combo !
***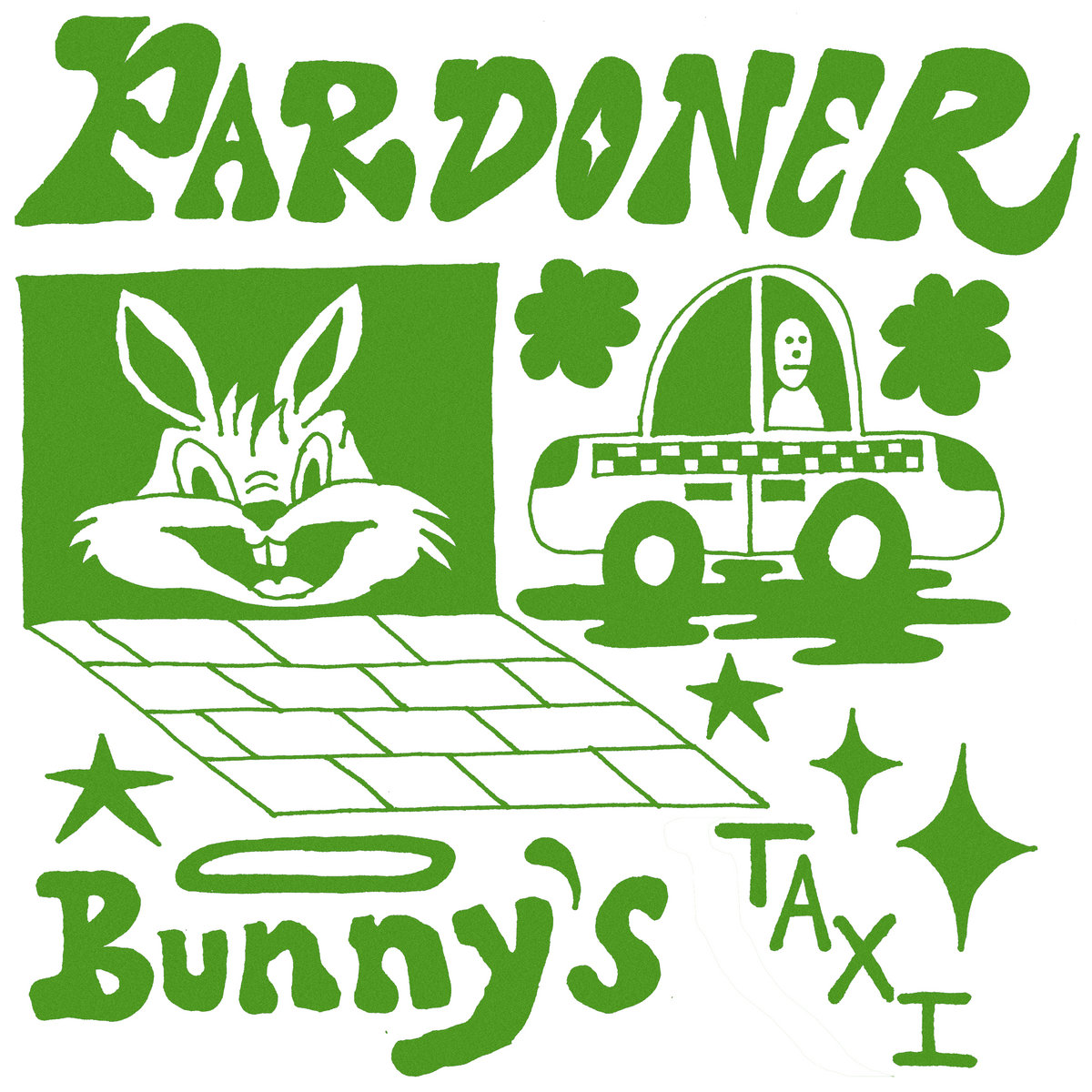 Pardoner – "Bunny's Taxi"
Single, Bar None Records, 7 April 2021
[alternative rock]
🇺🇸
EN: On May 14th, Pardoner will release one of the best albums of 2021, Came Down Different. We need it desperately, the first third of 2021 is disappointing to say the least. In fact, Pardoner is already saving the day with "Bunny's Taxi" (a single taken from the album). It has a Gash side that pushed me to write an article entitled "Je Suis Con" (I'm an idiot) for not having looked hard enough for bands of this caliber. Pardoner is made of a different metal. With its last singles, it has just risen to the rank of the most promising bands in the world.
FR:
Le 14 mai prochain, Pardoner fera paraître l'un des meilleurs albums de 2021,
Came Down Different
. Ça fera du bien, le premier tiers de l'année est pour le moins décevant. Pardoner viendra donc nous sauver la mise, preuve en est avec "
Bunny's Taxi
" (un single tiré de l'album) qui vient annoncer la couleur de ce troisième album. Pardoner à un côté Gash qui m'avait poussé à écrire un article intitulé "
Je Suis Con
", con de ne pas avoir assez bien cherché des groupes de ce calibre. C'est très clairement au-dessus du lot. Avec ses quelques derniers singles, il vient de se hisser au rang des groupes les plus prometteurs au monde.
***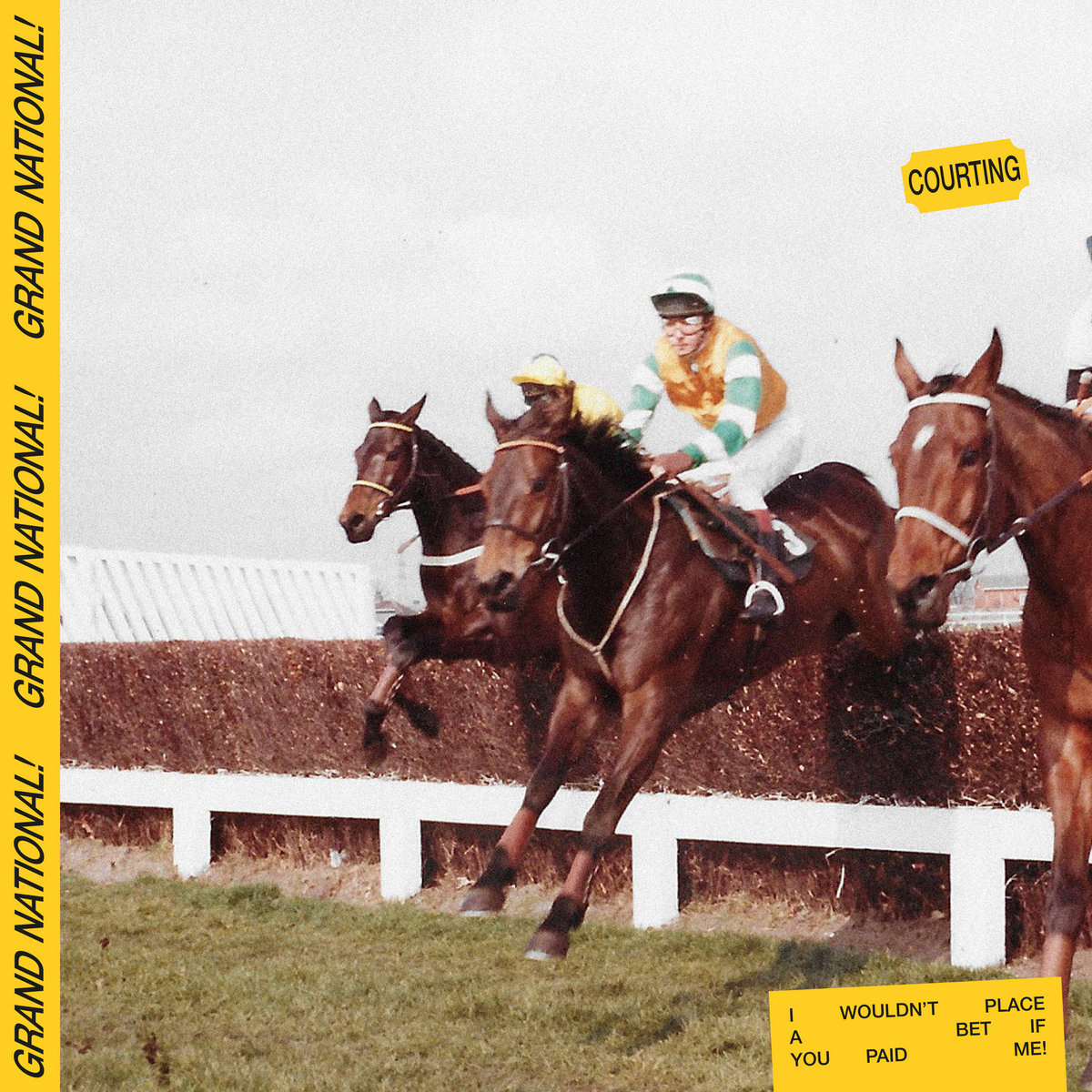 Courting – Grand National
EP, Nice Swan Recordings, 9 April 2021
[post-punk]
🇬🇧
EN: This time, we have the EP! I talked about Courting at the end of March, underlining the revival of the English scene. He comes back these days with some new tracks, including "Crass" which could very well be one of the best songs of 2021. All you need is here, edgy post-punk, excellent production, and lyrics that reflect a self-obsessed Instagram society. Courting says it several times, the culture is artificial, we are facing a big mirror. As for "Slow Burner," it reminds me of the hazy England that made me love music from across the Atlantic. That's it.
FR: Cette fois-ci, on a l'EP ! Je parlais de Courting à la fin du mois de mars, soulignant le renouveau de la scène anglaise. Il revient ces jours-ci avec quelques nouveaux titres dont "Crass" qui jouera le titre de meilleur morceau de l'année 2021. Tout est là, un post-punk énervé, une excellente production, et des paroles qui reflètent une société Instagram obsédée par elle-même. Courting le dit plusieurs fois, la culture est artificielle, nous faisons face à un grand miroir. Quant à "Slow Burner", j'y trouve l'Angleterre brumeuse qui m'a fait aimer la musique d'Outre-Atlantique. Voilà.
***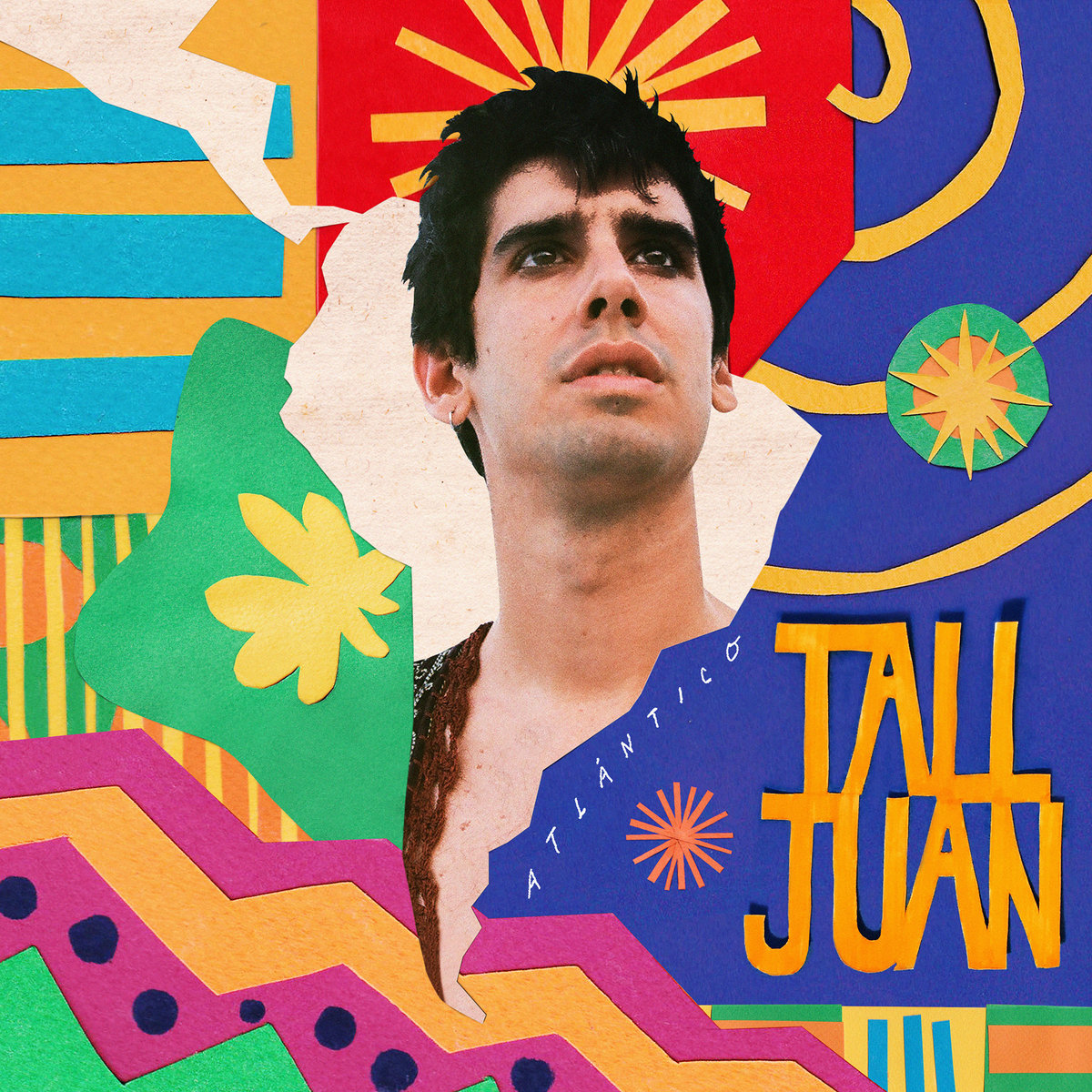 Tall Juan – Atlantico
LP, Out of The Closet, 11 May 2020
[latin folk]
🇦🇷
EN: I don't know by what operation of the Holy Spirit I could miss Atlantico, the last album of Tall Juan. It was certainly released on a DYI label and his Latin folk music is outside the Still in Rock framework, only, I don't forget that Tall Juan is the King of acoustic punk, so I trust him. "Atlantico" is a natural single while "Los Chicos" reminds me of his long romantic ballads that have gone to hell in the 21st century. Billy Joel, come back !
FR: Je ne sais pas par quelle opération du Saint Esprit j'ai pu louper Atlantico, le dernier album de Tall Juan. Il est certes paru sur un label DYI et sa musique latin folk se situe en dehors du cadre Still in Rock, seulement, je n'oublis pas que Tall Juan est le King du punk acoustique, je lui fais donc confiance. "Atlantico" est un single naturel tandis que "Los Chicos" me rappelle ses longues balades romantiques qui ont foutu le camp aux 21ème siècle. Billy Joel, reviens !