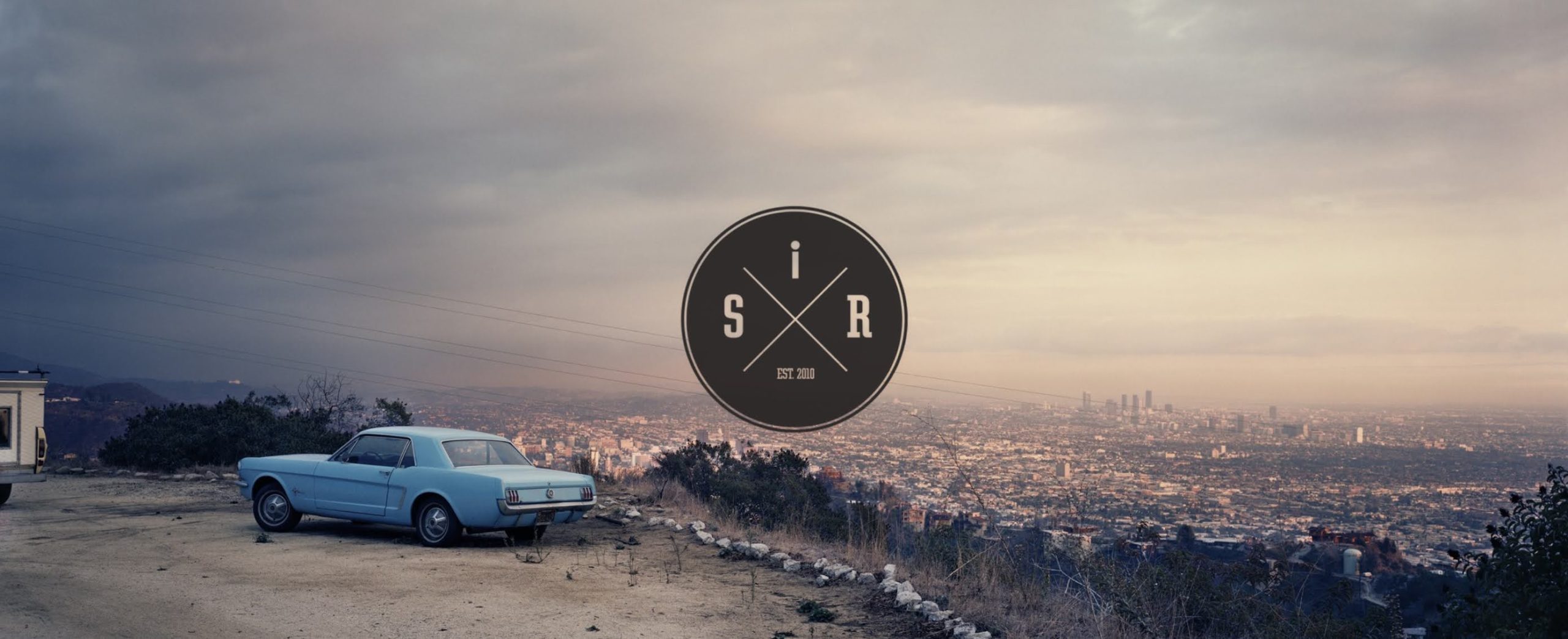 Every Monday morning, Still in Rock begins the week with an article featuring a bunch of recent releases. I dedicate a playlist to the very best of these articles at the end of each month (
link
). Make sure you don't miss anything, join Still in Rock on Facebook (
here
), WhatsApp (
here
), and
Instagram
(
here
)
. Cheers.
Chaque lundi matin, Still in Rock commence la semaine avec plusieurs sorties qui méritent leur pesant de cacahouètes biologiques. Et à la fin de chaque mois, une playlist rassemble le meilleur de ces articles (
lien
). Soyez sûr de ne rien manquer, rejoigniez Still in Rock sur Facebook (
ici
), WhatsApp (
ici
) et
Instagram
(
here
)
. Cheers.
***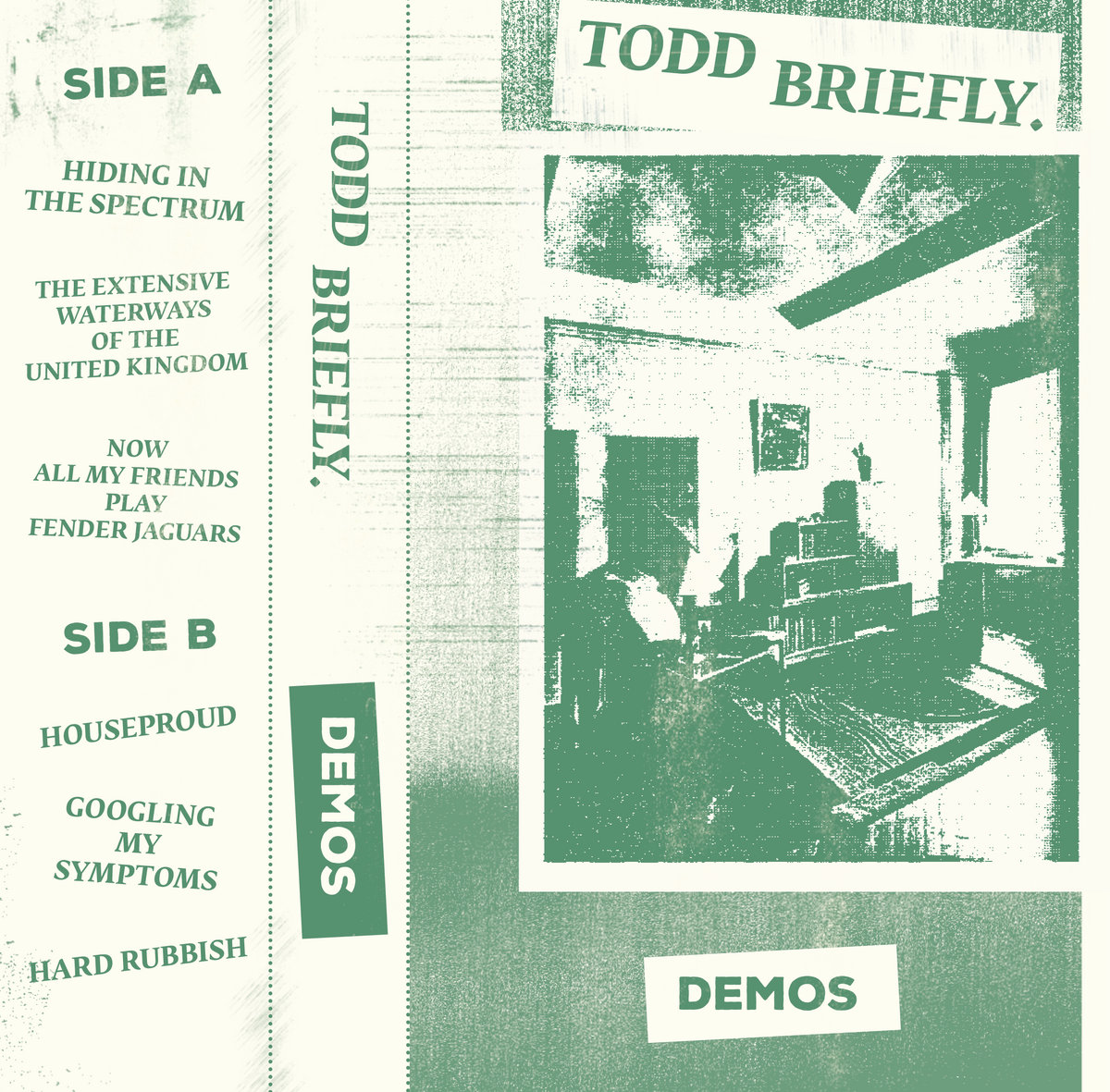 Todd Briefly – Demos
LP, Just Step Sideways Records, 20 March 2021
[post-punk / post-skate]
EN: I just started complaining ("yeah, 2021 is not worth 2020 in terms of music…") when Todd Briefly appeared to me. Wow, what a slap in my face! I remember with emotion when I discovered Dumb. I have the impression to live the moment again, before all this mess. Todd Briefly is an artist from London (which confirms the English revival) who "plays lo-fi garage rock-inspired casio-core/egg-punk/guitar-pop and is based in London". At least, that's what he thinks. The truth is that Todd does much more than that. He delivers some of the best rock'n'roll of the year and is bound to be one of the great discoveries of 2021. Not only are his demos well-produced, but they embrace the post-skate of Parquet Courts and Eddy Current Suppression Ring with a little less speed but a nineties feel that reminds me of Pavement. In short, all of what is best in this world is here compressed in 20 minutes only. It's excellent.
FR:
Il suffit que je commence à me plaindre ("ouais, 2021 ça vaut pas 2020 en termes de sorties…") pour que Todd Briefly apparaisse. Rohlala, la claque ! Je me souviens avec émotion de ma découverte de Dumb, dans une rue parisienne. J'ai l'impression de revivre le moment, avant tout
ce
bordel. Todd Briefly est un artiste originaire de Londres (qui confirme le renouveau anglais) qui "plays lo-fi garage rock inspired casio-core/egg-punk/guitar-pop and is based in London". Du moins, c'est ce qu'il croit. En réalité, Todd fait bien plus que cela. Il délivre l'un des meilleurs rock'n'roll de l'année et fera nécessairement partie de grandes découvertes de 2021. Non seulement ses démos sont bien produites, mais en plus, elles embrassent le post-skate de Parquet Courts et
Eddy Current Suppression Ring avec un brin moins de vitesse, mais un côté nineties qui me rappelle Pavement. Bref, vous l'aurez compris, tout ce qui se fait de mieux au monde se retrouve ici compressé en quelques minutes à peine. C'est fort, très fort.
***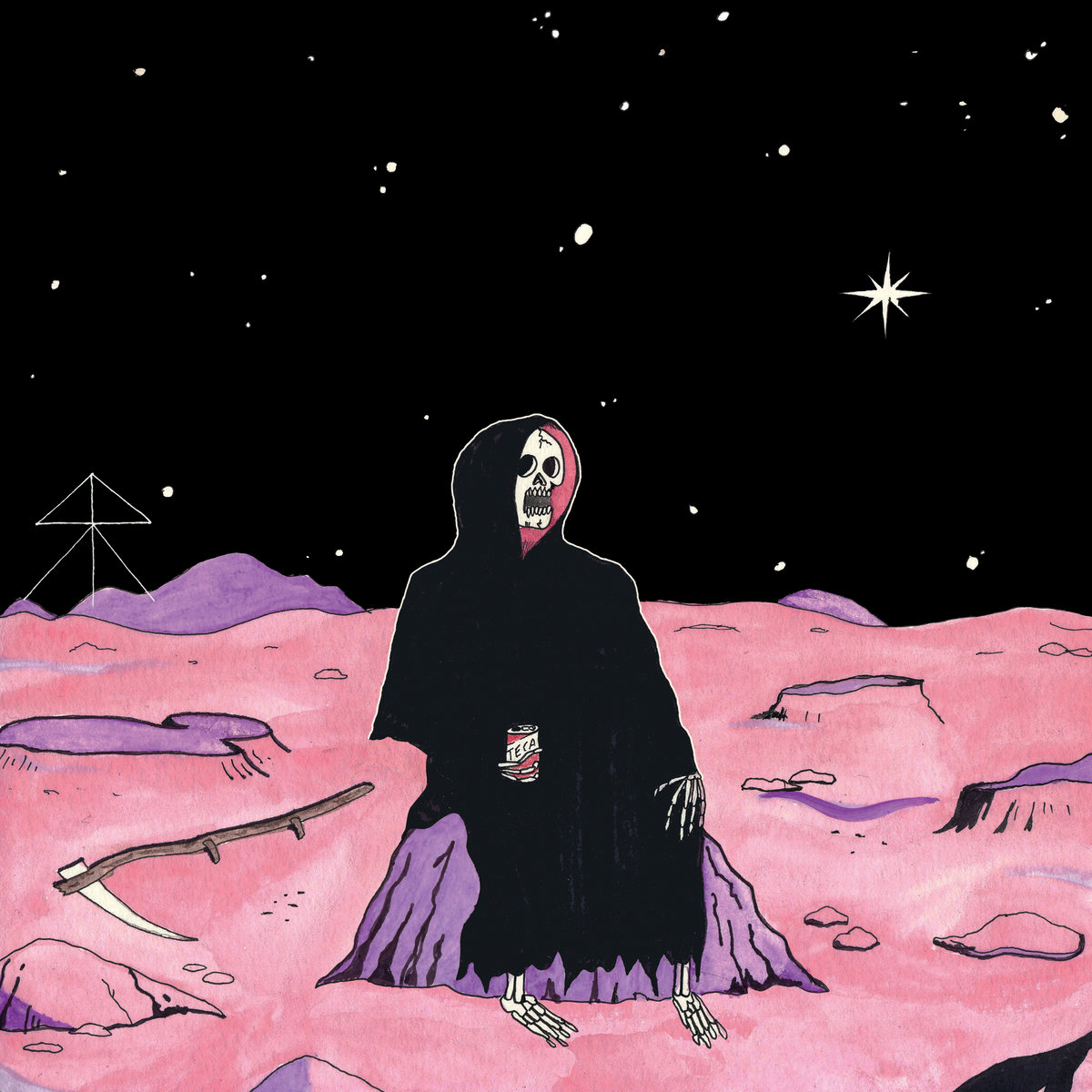 Sweet Reaper – Microdose
EP, Naked Time Tapes, 19 March 2021
[garage pop]
EN:
Here is the story. It was in 2018, I was looking for artists to illustrate the best of Still in Rock. I came across Sweet Reaper's covers, designed by Seth Pettersen. He agreed to make one for Still in Rock (
here
) and then, a few weeks later, offered me to listen to his music. It was love at first sight. "
Sidekick
" and "
Spaceship
" are two big singles. I decided to follow Sweet Reaper, which led me to
Closer Still
(2020), and, these days, to
Microdose
. The band's new EP honours an already beautiful discography. It applies its usual formula: post-2001 melodies, mid-fi production, and choruses that would make the best power pop artists of the planet blush.
FR:
Voici l'histoire. C'était en 2018, je cherchais des dessinateurs pour illustrer les best of Still in Rock, je suis tombé sur pochettes de Sweet Reaper. Dessiné par Seth Pettersen, le chanteur du groupe, il m'a finalement fait l'honneur d'une création pour Still in Rock (
publiée ici
). Et puis, quelques semaines plus tard, il m'a proposé d'écouter sa musique. Ce fut le coup de foudre immédiat, "
Sidekick
" et "
Spaceship
" sont deux énormes singles. J'ai donc décidé de suivre Sweet Reaper à la trace, ce qui m'a conduit à
Closer Still
(2020), et, ces jours-ci, à
Microdose
. Le nouvel EP du groupe qui fait honneur à une discographie déjà très belle. Il applique sa formule habituelle : des mélodies post-2001, une production mid-fi, et des refrains qui feraient rougir les meilleurs artistes power pop de la planète.
***
J.J. Cale – Dreaming Away (1994)
Session, Tanuki, 22 February 2021
[acoustic country music]
EN:
JJ Cale is one of my heroes, for sure in the top 10 of my personal pantheon. So… any opportunity for me to talk about him is a good one. Although he passed away in 2013, many of his recordings continue to be released for the pleasure of those who, like me, would like to spend an afternoon on a wooden house porch. This time around, it's a recording from 1994 that is being released with a brief interview. That "
After Midnight
" version is one of the most beautiful I've heard this year.
J.J. forever
.
FR:
JJ Cale est l'un de mes héros, pour sûr dans le top 10 de mon panthéon personnel. Toute occasion est donc bonne pour parler de lui. Bien qu'il soit décédé en 2013, plusieurs de ses enregistrements continuent de sortir pour le bonheur de ceux qui aimeraient bien passer une après-midi sur le porche d'une maison en bois dans le sud des Etats-Unis. Cette fois-ci, c'est un enregistrement datant de 1994 qui paraît avec un bref interview de J.J. Cette version de "
After Midnight
" est l'une des plus belles que j'ai entendue cette année.
J.J. forever
.
***
Alien Nosejob – HC45-2
EP, Iron Lung Records, 26 March 2021
[hardcore]
EN:
Alien Nosejob is a nice Australian band that produces great garage pop (
here
). It also has a hardcore alter ego releasing a few new songs these days
via
Iron Lungs Records. Gathered under what seems to be a nuclear code name,
HC45-2
, they feature some garage punk that is indeed hardcore but doesn't forget to be fun. It is, at the end of the day, Alien Nosejob's red line. It spurts fluorescent green blood all over the place; it's like watching
Blade II
at x100 speed. I suggest the band uses the film as a video clip for one of its songs. Nothing is ever too gory when you're surrounded by slimy monsters.
FR:
Alien Nosejob est un groupe australien fort sympathique qui fait dans la garage pop bien huilée (
ici
). Il a également un alter égo garage noisy qui fait paraître quelques nouveaux morceaux ces jours-ci
via
Iron Lungs Records. Rassemblé sous ce qui semble être un nom de code nucléaire,
HC45-2
, ils font la part belle à du garage punk effectivement hardcore mais qui n'oublie pas d'être fun. C'est, finalement, la ligne rouge de ces deux Alien Nosejob. Ça gicle du sang vert fluorescent dans tous les sens, on croirait regarder
Blade II
à la vitesse x100. Je propose d'ailleurs que le groupe se serve du film pour en faire un clip. Rien n'est jamais trop gore lorsque l'on est entouré de monstres visqueux.
***
Bonus:
Unschooling – "Social Chameleon"