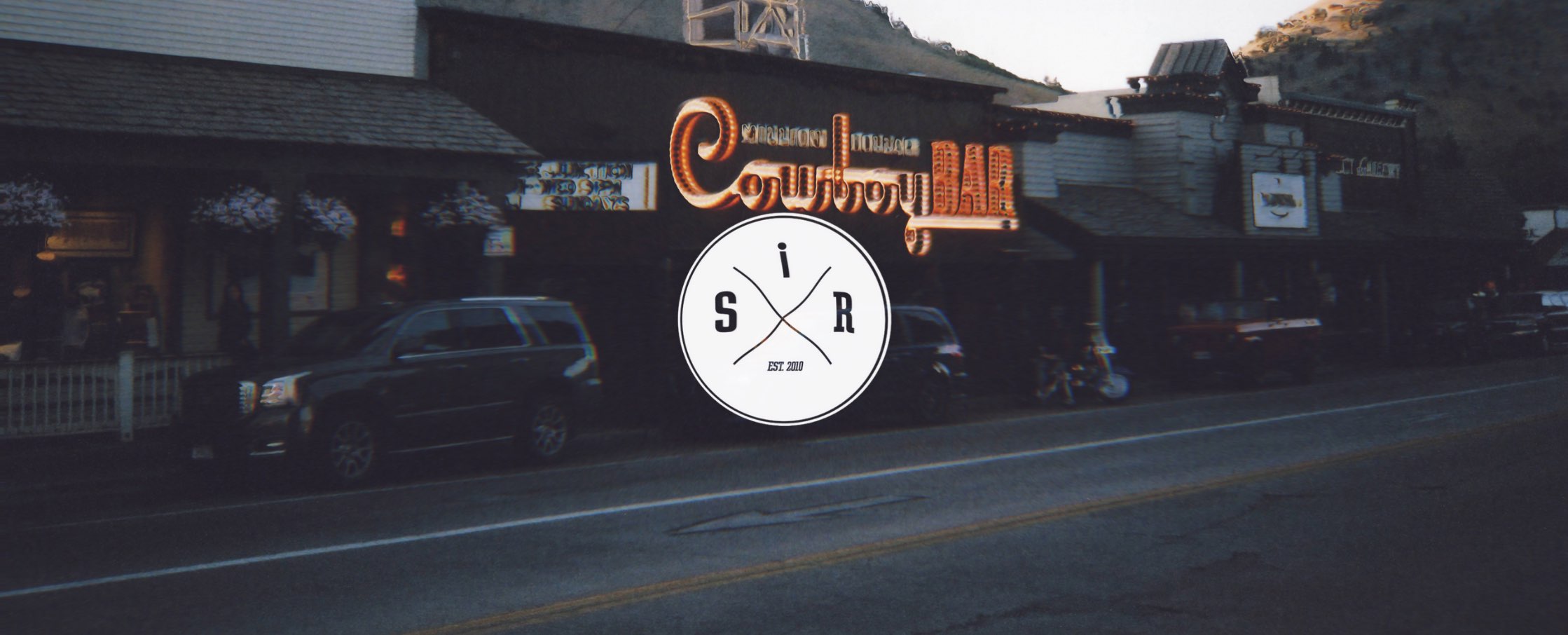 Every Monday morning, Still in Rock begins the week with an article featuring a bunch of recent releases. I dedicate a playlist to the very best of these articles at the end of each month (
link
). Make sure you don't miss anything, join Still in Rock on Facebook (
here
), WhatsApp (
here
), and Instagram (
here
)
. Cheers.
Chaque lundi matin, Still in Rock commence la semaine avec plusieurs sorties qui méritent leur pesant de cacahouètes biologiques. Et à la fin de chaque mois, une playlist rassemble le meilleur de ces articles (
lien
). Soyez sûr de ne rien manquer, rejoigniez Still in Rock sur Facebook (
ici
), WhatsApp (
ici
) et
Instagram (
here
)
. Cheers.
***
Shame – Drunk Tank Pink
LP, Dead Oceans, 15 January 2021
[post-punk]
🇬🇧
EN: We saw it coming. Shame was releasing excellent singles for a few weeks, starting with "Alphabet". Although my stupid skepticism makes me doubt the big productions—those bands with lots of press before the release of their first album—it is clear that Shame confirms all the hopes that some people in the industry have placed in it a few years ago. Better yet, the band has never seemed so strong. Drunk Tank Pink is a very good album in the U.K. post-punk purest tradition. Strangely, the less melodic the band is, the better. The less the band conforms to the radio format, the better. Their most mechanical songs (à la Richard Hell) like "Snow Day" and "Nigel Hitter" are absolute hits. And from "Great Dog", it's carnage. Excellent!
FR:
On le sentait bien venir. Shame faisait paraître des singles tous meilleurs les uns que les autres, à commencer par "
Alphabet
". Il enchainait avec "
Nigel Hitter
", et voilà que son deuxième album voit enfin le jour. Si j'ai mon scepticisme à la con qui me pousse à douter des grosses productions–ces groupes qui ont déjà la presse en poche avant la sortie de leur premier album, force est de constater que Shame confirme tous les espoirs que certains ont placés en lui il y a quelques années de cela. Mieux, le groupe n'a jamais semblait si fort. Drunk Tank Pink est un très bon album en plein dans la lignée post-punk de son pays. Étrangement, moins le groupe est mélodique, le meilleur. Moins le groupe se conforme au format radio, le mieux. Ses morceaux les plus mécaniques (à la Richard Hell) comme "
Snow Day
" et "
Nigel
Hitter
" font ravage. Et à partie de "Great Dog", c'est un carnage. Excellent !
***
Sleaford Mods – Spare Ribs
LP, Rough Trade Records, 15 January 2021
[electronic post-punk]
🇬🇧
EN:
I've never really known where I stand with Sleaford Mods. The band's ghetto energy coupled with its automated music is quite a unique combo. The Cockneys are never far away. Yes but, there are also some dubious instruments that, in the long run, have often weighed me down. I never talked about it for that reason. That being said,
Spare Ribs
is a different experience. One of its singles, "
Nudge It
", caught my eye for two reasons: its title, which reminds me of my work, and the featuring with Amy Taylor (
yes, her again
). "
Elocution
" starts with a little monologue explaining that the song will talk about small concert venues to gain visibility, and, in the end, not to play there anymore. What cynicism, I love it! The rise of "
Shortcummings
" is inimitable, the flow of "
Out There
" is joyful. Between Idles, Shame, and Sleaford Mobs, England is experiencing its true renaissance.
FR:
Je n'ai jamais trop su comment me situer vis-à-vis de Sleaford Mods. L'énergie finalement très ghetto que le groupe dégage et couple à une musique automatisée est unique. Avec lui, les Cockneys ne sont jamais loin. Seulement, on y trouve aussi quelques instru' douteuse qui, à la longue, m'ont souvent pesé sur le système. Bref, je n'ai donc jamais parlé de lui. Je me lance avec
Spare Ribs
tant l'album est… excellent. L'un de ses singles, "
Nudge It
", m'a attiré l'oeil pour deux raisons : son titre, qui me fait penser à mon travail, et le featuring avec Amy Taylor (
oui, encore elle
). Et les meilleurs morceaux ne sont même pas là. "
Elocution
" débute avec un petit monologue expliquant que le titre parlera des petites salles de concert afin de gagner en visibilité, et, au final, ne plus y jouer. Quel cynisme, j'adore ! La montée en puissance de "
Shortcummings
" est inimitable, le flow de "
Out There
" est jouissif. Décidément, entre Idles, Shame et Sleaford Mobs, l'Angleterre connait sa véritable renaissance.
***
Priors – My Punishment On Earth
LP, Drink and Drive Records, 8 January 2021
[garage rock lo-fi]
🇨🇦
EN: When I was interviewing Priors last April, he told me his contempt for slacker music. He would rather listen to garage punk, noisy, angry rock music—a genre he praised with two excellent albums already. Priors doesn't need to prove anything to us anymore. Still, he is coming back these days with My Punishment On Earth that will complete the band's future cult status (formula: three excellent LPs + 10 years of inactivity). The more his releases follow one another, and the more Priors seems to be… muscular. The intensity of this new album requires preparation. Priors beats us like Christian Bale in The Fighter, see "Astral", it's all there. Priors' whirlwind makes his garage punk a frenetic, almost feverish experience.
FR:
Lorsque
j'interviewais
Priors, en avril dernier, il me confiait son mépris pour la scène slacker. Son truc à lui, c'est le punk à tendance garage, noisy, énervé. S'il a d'ores et déjà sorti deux albums excellents, et qu'il n'a donc plus besoin de nous prouver quoi que ce soit, il revient ces jours-ci avec un
My Punishment On Earth
qui finira d'achever son statut de groupe culte (formule : trois excellents LPs + 10 ans d'inactivité). Plus les sorties s'enchainent, et plus le son de Priors semble être musclé. L'intensité de ce nouvel album nécessite une préparation. Priors nous tabasse comme Christian Bale dans
The Fighter
. Voyez "
Astral
", tout est là. Le tourbillon Priors fait de son garage punk une expérience frénétique, presque fiévreuse.
***
Dusty Mush – Modest Alterations
EP, Belly Button Records, 7 January 2021
[garage noisy]
🇫🇷
EN: For the thousandth time, ladies and gentlemen, Dusty Mush! The French group has never disappointed. All of Cédric Bottacchi's projects are great, dark, garage, noisy. The VHS aesthetic has never found such a great musical translation as with his music, so there was no reason for Modest Alterations to deviate from the rule. His alterations are indeed very instrumental this time. "Corrupted Meditation" seems to tell us that Pharoah Sanders and Alice Coltrane also had a bit of garage in their blood. What a hit! I never thought that exploring the frontier between spiritualism and noisy garage rock could lead to such a great result, but after all, this is not the first time that Dusty Mush is playing the role of a great scout.
FR: Pour la millième fois, mesdames et messieurs, Dusty Mush ! Le groupe français n'a jamais déçu. Tous les projets de Cédric Bottacchi sont géniaux, dark, garage, noisy. L'esthétique VHS n'a jamais trouvé si bonne traduction musicale qu'avec sa musique, il n'y avait donc aucune raison que Modest Alterations déroge à la règle. Ses altérations sont effectivement très instrumentales cette fois-ci, avec en ligne de mire un "Corrupted Meditation" qui semble venir nous dire que Pharoah Sanders et Alice Coltrane avaient aussi un peu de garage dans le sang. Quelle claque ! Jamais je n'aurai pensé qu'explorer la frontière entre spiritualisme et garage noisy puisse donner lieu à un résultat à ce point réussi, mais après tout, ce n'est pas la première fois que Dusty Mush joue le rôle d'éclaireur.