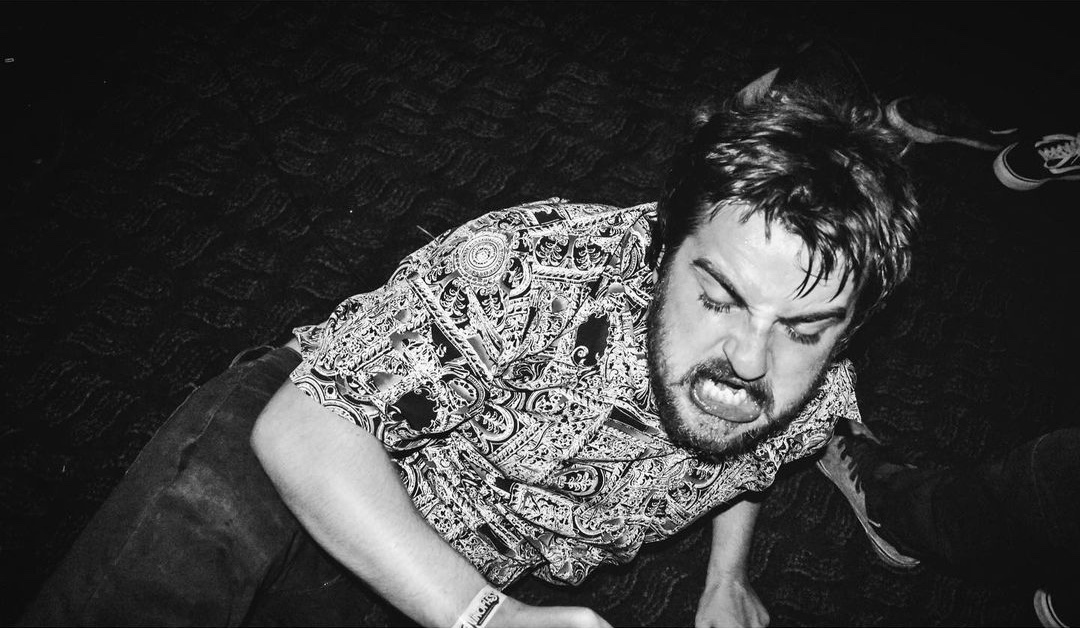 EN: As you may know, I published the 2020 rankings last December. I sent them to the bands and labels, and ventured to propose some interviews. Caught in the moment, I forgot that Arron Mawson, Legless Records' creator, was also part of Stiff Richards. So, rather than combining everything in one interview, we decided to do two. Here is the first part, on Stiff Richards' side.
FR: En décembre dernier, je publiais les classements 2020. Je les faisais parvenir aux groupes et labels concernés, et m'aventurais à proposer quelques interviews. Pris dans l'instant, j'en oubliais que Arron Mawson, le créateur de Legless Records, faisait aussi partie de Stiff Richards. Alors, plutôt que de tout combiner en un seul interview, nous avons décidé d'en faire deux. Voici la première partie, côté Stiff Richards.
***
Let us start with a playlist curated by
Stiff Richards for Still in Rock
***
Introducing you
How are you? What's up with you these days?
Good, man! Everything's been pretty chill, to be honest. We had our first gig back on New Years Day at our local after most of the year in lockdown, which was pretty rad. We live on the coast, and our friends have a little factory studio / live music type set up down the road called Moonah Arts Collective, so I think everyone was pretty pumped to get out and have an arvo of music to see in the New Year.
Oh, I wish! In most of Europe, this type of event is still prohibited. OK, let me start by going back in time. What was the idea when you created the band?
It was kind of an accident. We chucked together a lineup to fill in a local gig with Los Chicos & Sun God Replica. I think we wrote like four or five of the songs from the first album on a Sunday, asked Wolf to try and sing on Monday, and then played on Thursday. I guess we just didn't stop after that.
State of Mind is your 3rd LP. Can you explain what was the intention behind it?
There hasn't ever been a huge amount of intention behind anything we do. There is something that just happens when we get in a room together and stuff just ends up either working or not.
I think the difference with this record is that it felt a little more complete.
DIG featured "No Fun On The Beaches", which is such a hit. What's the story of that song?
One of our friends showed us the track a couple of years ago, the song is originally by the Chosen Few, who were from around our area. Living by the coast the tourist scene gets pretty bonkers each year & this song kind of sums that up perfectly, haha.
I need to visit Australia and become one of these tourists, haha. Anyway, in 2019, you were talking about "Bad Disease", "No Fun" and (lost of) "Taste". Some might call you an oracle… or… Nostradamus. Are you fine with that?
Haha! First time we've heard that one, but we'll claim it.
Please do! Are you pro-anarchy? Every time I listen to your music, I can help but think about the anarchic punk movement.
Punk music should always have a fuck you element behind it, but in the end, we play music to have fun with our mates. There is more strength in kindness.
Who's "Going Numb"? Who's being "Brainwashed"?
Most of us, one way or another.
Are you part of a "scene", and if so, which one? I am asking because your music falls within many punk categories in my opinion, which is quite rare. One can hear some 77' punk, but also more straight edge or early 2010s sonorities.
Melbourne
has an insane music scene but we live about an hour out of town so we get the benefit of sliding in & out.
Melbourne is insane, indeed. Last year, I've recently conducted a short empirical study on garage rock (link). I found out that there are more and more albums labeled as such, but the number of Google queries tends to decrease. What's your impression from the inside? Do you find it more and more difficult to get support from playing shows and releasing music?
It's pretty crazy to label bands a certain genre anymore unless it's really prominent in their music. There's so much cross over that you could fit a lot of bands into different genres. I can't say it's ever been a factor in support for our band, we're lucky in Melbourne that venues are usually fine booking vastly different bands. As for releasing music, it must have some impact on who finds your music cause I know on Bandcamp or streaming services people will search a certain genre. So… let's hope they find what they're looking for, Stiffys.
Indeed, it's all a game that must be played by the rules. We have seen many slacker bands from Australia, such as Dune Rats, Skegss, and co. What's your take on that scene?
We aren't really apart of that scene, so, it's hard to say, man.
You think? Hm… I would describe Stiff Richards as being more nervous than these guys. But, OK 🙂 Anyway, it seems like Australia is now getting big on "redneck music" (or, at least, groups that borrow from the redneck culture), with bands such as Amyl and the Sniffers, The Chats, Pist Idiots, Drunk Mums and more. Do you have the same impression from the inside? If so, what do you think of it?
Bogan Culture, I suppose? Whatever the hell that is… Probably looks like rednecks from the outside looking in, but it's probably the furthest from what it is. Those guys are all rad.
Yeah? Well, this Instagram account is redneck to me, for example. Maybe a matter of definition, indeed. To conclude on the scene, what is your favorite album of the last several months?

Dolly Parton – "A Holly Dolly Christmas".
Best tour memory?


Europe 2020, the only tour we've ever booked and it didn't happen, haha.
Excellent, haha! What are the next steps for you as a band? When should we expect your next LP?
Coming out of the year we just had I think the only thing on our minds is playing again and enjoying ourselves while we can. The more fun we have, the sooner the next LP will come.
How do you imagine your discography 20 years from now?

20 albums thicker, haha.
I love it! Last question: is "rock'n'roll dead"?
Ask us in 20 years.
Will do. Cheers, mate.