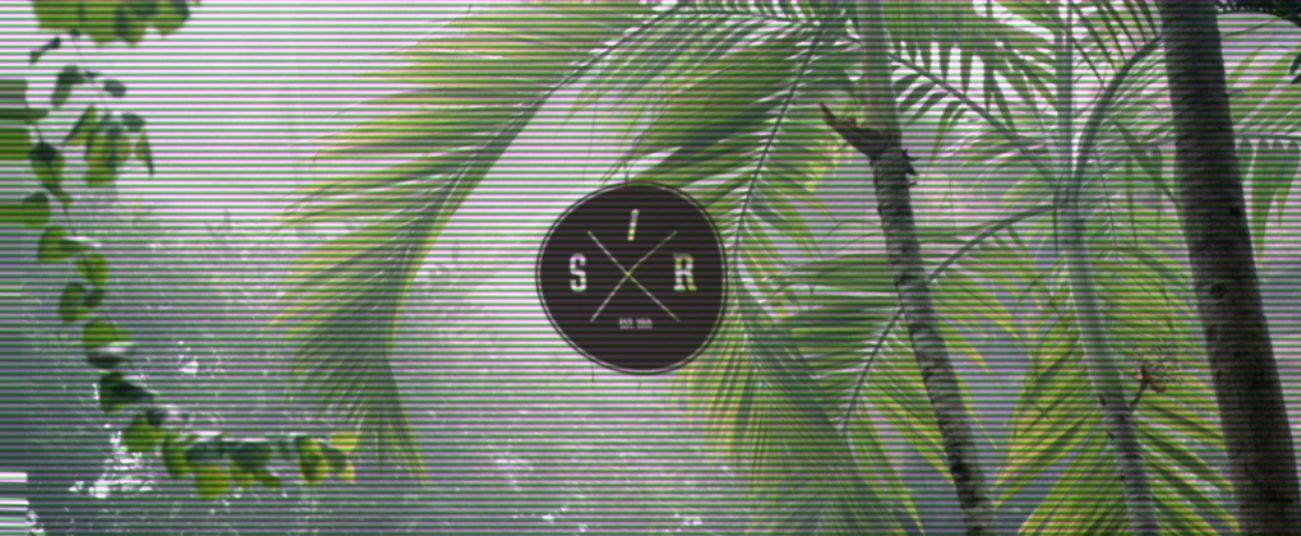 Every Monday morning, Still in Rock begins the week with an article featuring a bunch
of recent releases. I dedicate a playlist to the very best of these articles at the end of each
month (
link
). Make sure you don't miss anything, join Still in
Rock on Facebook (
here
)
and WhatsApp (
here
).
Cheers.
Chaque lundi matin, Still in Rock commence la semaine avec plusieurs sorties qui
méritent leur pesant de cacahouètes biologiques. Et à la fin de chaque mois, une playlist
rassemble le meilleur de ces articles (
lien
). Soyez sûr de ne rien manquer, rejoigniez Still in Rock sur Facebook
(
ici
) et WhatsApp (
ici
). Cheers.
***
Smarts – Who Needs Smarts, Anyway?
LP, ANTI FADE records, 16 October 2020
[post-punk]
EN:
I've been waiting a few weeks for this album, convinced that it would be excellent. Well, it is! In the last few days, Smarts has released its first LP, a mix of post-punk (with a distorted voice), garage, and post-skate music, in short, the magic formula of the early 2020s. It even manages to put some Martian sounds (see this playlist,
here
), some eighties brass, and DEVO-like phases (I was talking about it with
Bench Press
). In the end, these 22 minutes are explosive! Smarts should not take long to reach worldwide fame.
FR:
Voilà quelques semaines déjà que j'attends cet album, persuadé qu'il sera très bon. Il l'est. Ces jours derniers, Smarts a sorti son premier LP, mélange de post-punk (avec une voix distordue), de garage et de post-skate, bref, la formule magique du début des années 2020s. Il parvient même à mettre à l'honneur quelques sonorités martiennes (voir cette playlist,
ici
), des cuivres eighties, et des phases à la DEVO (j'en parlais avec
Bench Press
). Au final, ces 22 minutes sont explosives ! Smarts ne devrait pas tarder à atteindre une notoriété mondiale.
***
Oh Sees – Metamorphosed
EP, Castle Face Records, 16 October 2020
[jams]
EN:
Here comes John Dwyer again. His new album was just released (
listen
), and there's already a new EP to continue our nightmare of the killer machines. The first three tracks are less than two minutes each. They are fast, nervous, dark. We can't help but dive quickly in the direction of "
The Virologist
" (14 minutes) and "
I Got a Lot
" (23 minutes). There, we find the Oh Sees of live shows, with never-ending jams. It does Damaged Bug on the first one a
nd
reminds us of its first loves on the second one. In the end, only Oh Sees could deliver such an EP. Here is a new lesson about singularity.
FR:
Revoilà déjà John Dwyer. Son nouvel album tout juste sorti (
écouter
), que voilà déjà un EP fait pour continuer notre cauchemar des machines tueuses. Les trois premiers morceaux font moins de deux minutes chacun. Ils sont rapides, nerveux, dark. Mais on ne peut s'empêcher de plonger rapidement en direction de "
The Virologist
" (14 minutes) et "
I Got a Lot
" (23 minutes). On y retrouve le Oh Sees des lives avec ses longs jams qui ne semblent jamais en finir. S'il fait du Damaged Bug sur le premier, il nous rappelle à ses premiers amours sur le second. Au final, seul Oh Sees pourrait délivrer un tel EP. Voilà bien une nouvelle leçon de singularité.
***
Diode – Diode
LP, Refry Records, 23 September 2020
[synth-punk]
EN: Diode is another super-group that is releasing its first album via Refry Records. If synth-punk has never been as fashionable as it has been in the last two or three years, Diode tells us that the movement can produce some heavy stuff. The songs don't look alike, and they're all excellent; Diode never drops a tone. It gives you the feeling to be lost in an industrial zone, in the company of a few weirdos wearing long leather jackets. And in the end, it's a great futuristic album from the past; the music of the 2020s as we imagined it in 1982.
FR: Diode, c'est un autre super-groupe qui fait paraître son premier album ces jours-ci via Refry Records. Si le synth punk n'a jamais été autant à la mode que depuis deux ou trois ans, Diode vient nous dire que le mouvement peut également produire du lourd. Les titres s'enchainent et ne se ressemblent pas, à vrai dire, ils sont tous excellents; Diode ne baisse jamais d'un ton. On se croirait perdu dans une zone industrielle en compagnie de types qui portent de longues vestes en cuir. Ça va cogner à un moment ou l'autre, mais en attendant, on se délecte d'écouter cet album futuriste du passé. Diode, c'est la musique des années 2020s telle qu'on l'imaginait en 1982.
***
Albinos Congo – Space Jam
EP, Futur Records / Incredible Kids, 23 September 2020
[crushed flies psych rock]
EN: Space Jam, Albinos Congo's new EP, is a bit like if Cronenberg had ordered a futuristic soundtrack for his movie The Fly released in 1986. Its cover – rather incredible – actually says everything we need to know about this EP: the tracks have a fluorescent eighties touch, they're trash, psychedelic (honouring the psych stoner scene), and in the end, it's a lot of fun. I challenge all mortals to find a term for describing Abinos' music to someone who hasn't experienced it yet. Perhaps… psych rock for and by crushed flies?
FR:
Space Jam
, le nouvel EP d'Albinos Congo, c'est un peu comme si Cronenberg avait commandé une bande-son futuriste pour son film
La Mouche
, paru en 1986. Sa pochette – plutôt incroyable – dit effectivement tout ce que l'on doit savoir de cet EP : les titres ont une touche
eighties
très fluorescente, Albinos ne se prive pas d'un gros son bien trash et psyché (faisant là honneur à la scène psych stoner), et au final, c'est fun à en faire disjoncter la Reine d'Angleterre sous LSD. Au final, je mets au défi tous les mortels de passage de trouver un qualificatif pour décrire la musique d'Abinos à quelqu'un qui n'en aurait pas encore fait l'expérience. Du psych rock de mouches écrasées ?