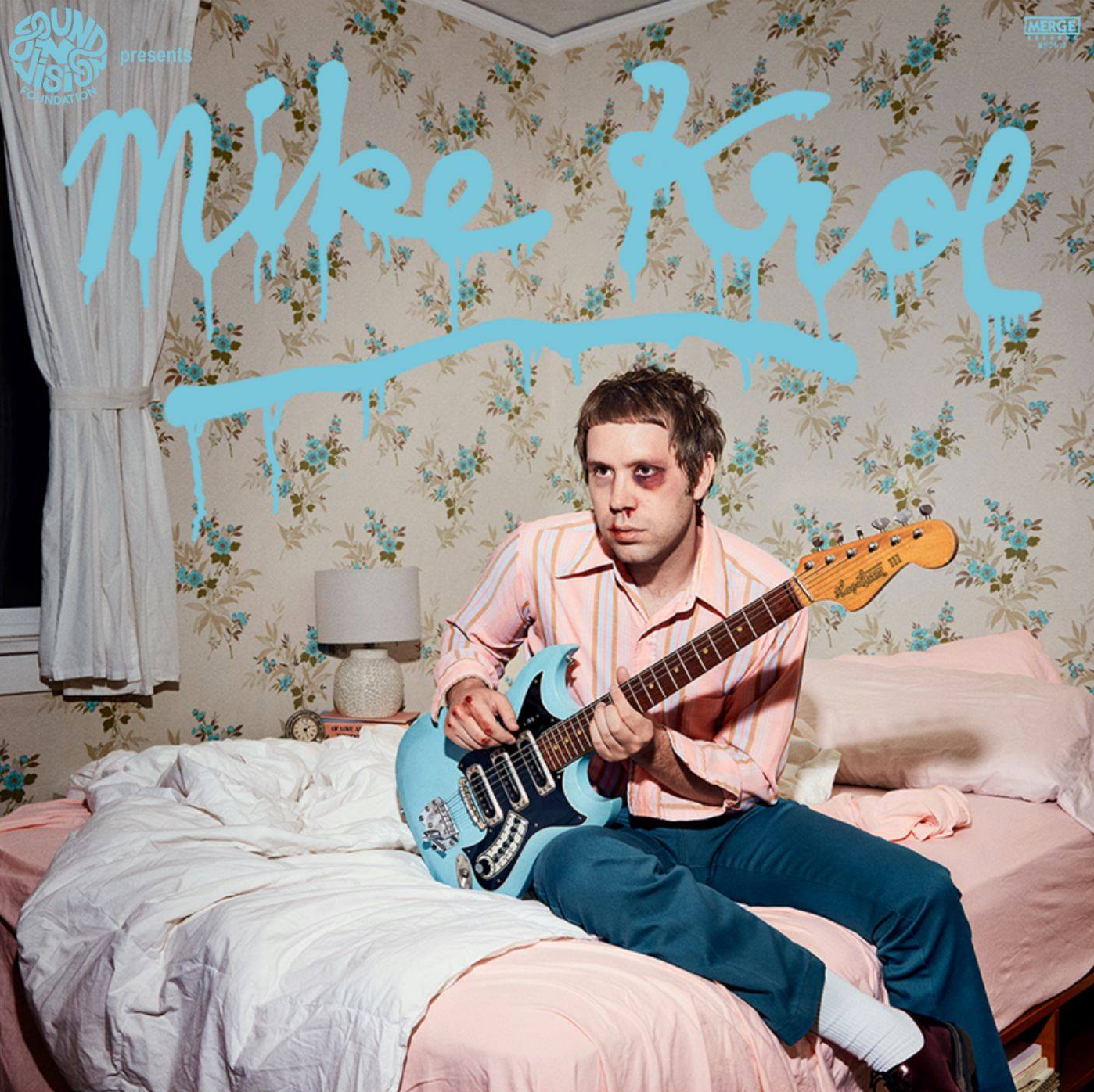 ENGLISH VERSION
(French below)
Mike Krol is the king of trash bubblegrum, what he calls American Lo-Fi Power Pop. Here's the idea: take some great pop melodies from the 70s, add the trashy-trash of Nobunny's garage scene and mix it all up to get your Mike Krol. The drink is unique in the world. In this conversation, I proposed to him, we talked about slackerism, (hating) jazz and Los Angeles, amongst other things.
INTRODUCTION
How are you? What's up with you these days?
I'm great! But exhausted and just figured out I have bronchitis. At this point, we've been on tour for about 6 weeks. We did a 5-week tour in the US and then had a few days off before we flew to Europe to start it all over again. So I'm pretty tired.
First of all, I have to start with this question: I took advantage of my article on your last album (

here

) to write you a love letter. Mike, will you marry me?
I'll start by saying thank you so much for all the kind words! I had to translate the article to read it, so some things were lost in translation, as they say. But from what I could tell, you really *get* it! As far as marriage goes… my heart belongs to someone else, sorry!
Do you feel like being part of a scene along with Nobunny and Hunx and His Punx, together Pangea, Nancy, Mean Jeans, King Tuff…?
Not at all! I'm aware those bands exist and that some of them live in my city, but I've never played any shows with them or hung out with any of them. Probably wouldn't be able to pick them out of a lineup. Don't own any albums by any of those bands either. That's not a dis though, I just don't listen to many contemporary bands because it kind of messes with my head. I start comparing it to my music, and always results in me feeling sad.
Nobunny is, I believe, a major artist of the last 20 years. Is he an influence to you? What do you think about him?
I don't know his music but I know he's been an important part of the new wave of "garage" music. I've heard he's a nice guy though, which I almost value more than if his music is good or not.
Are you a slacker?
Hell no!! I'm the opposite of a slacker. I graduated from college and started a full-time job a week later. And from that point on, I've always had some sort of full-time job in addition to the music stuff. I work extremely hard and never stop or settle until my vision is carried out. Definitely not a slacker. Slow, maybe. But that's only because I'm a perfectionist.
Is your music "slacker music"?
No. It took me about 3 years to make this new album. Fussing over every detail. It's kind of the opposite of slacker.
I like to describe your music as being "trash bubblegum", I think it encapsulates it well. I know that artists don't really like labels generally, but in a world where readers only spend a few seconds discovering new things, labels are important. What do you think, then, of this bubblegum trash label, and what label would you stick to yourself?
I'm cool with you calling it "Trash Bubblegum." I like the visual that makes in my head of something sweet but also a little rotten. I've used "American Lo-Fi Power Pop" before as a label. "American" because I feel like my subject matter is very American. But "Lo-Fi Power Pop" is just a different way of saying "Trash Bubblegum."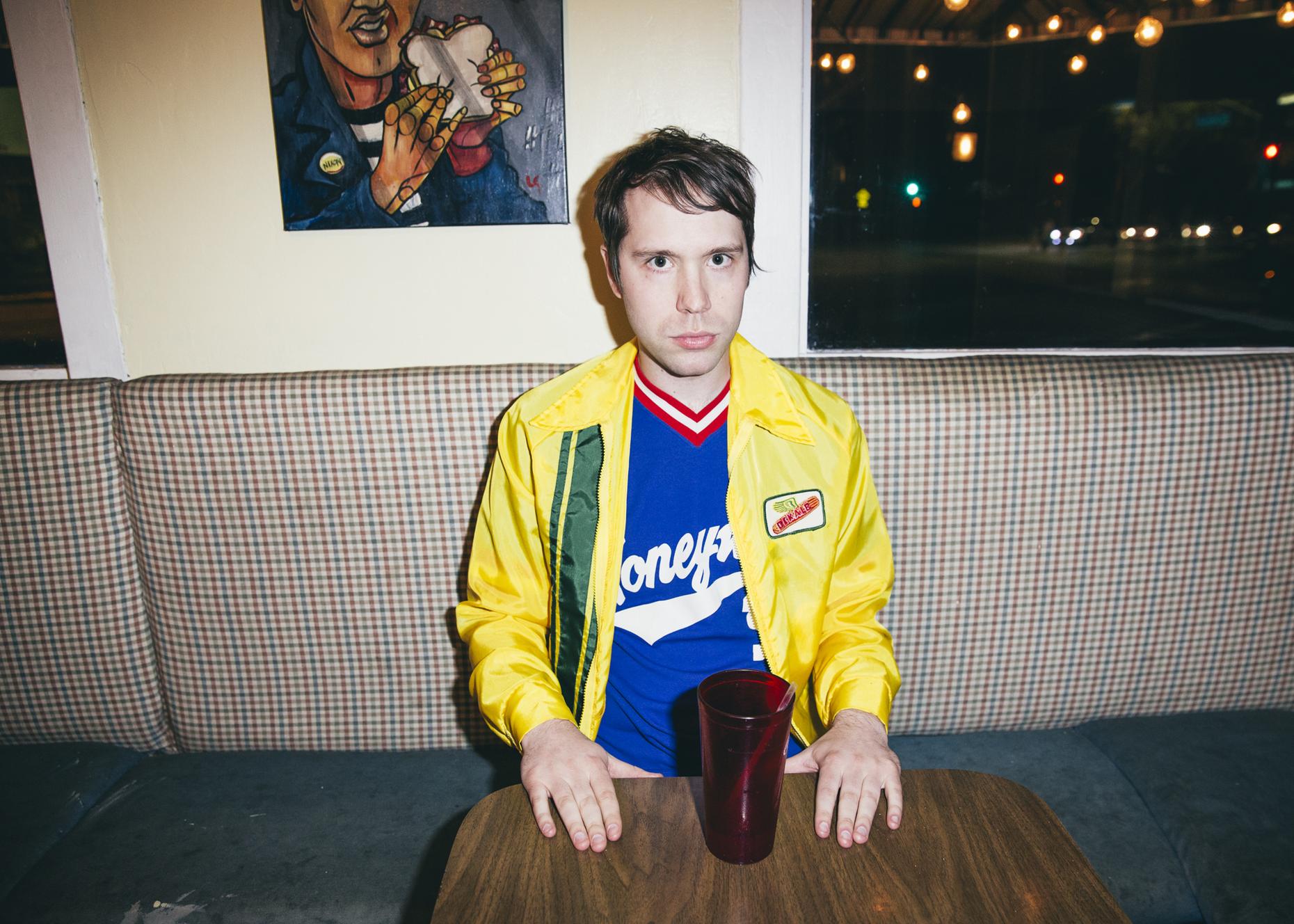 What's completely stupid, on the other hand, is to stick journalistic clichés to each album. I read that your new album was the album of maturity, the one of an artist who had left a dark period. Can you explain to me why this is all bullshit (if it is)?
Eh, it's not really bullshit, but I guess when worded like that it looks kinda cliche. This new album definitely feels like a step up from what I've done in the past. The songs are longer, the structures are a little more complex, and the sounds are a little more polished. But yeah, I kind of had a rough year after the touring for "Turkey" ended. And it's from that time period that the new album started to take shape.
You now live in Los Angeles. What is the city influence on your last album?
I've lived in LA for 8 years, going on 9. It's the longest I've ever lived in any one city as an adult. There's no obvious influence of LA into my music (like I'm not name checking neighborhoods in the lyrics) but to me, it feels very LA. I see the sun going down and the silhouettes of palm trees in what I'm doing.
I very much enjoy dumb music (Fidlar and co, except for their last album which is clear garbage) and see rock has being music about youngness and silliness. That's the Ramones vision of rock'n'roll, and I have a feeling that it is yours as well. Would you say so?
Fidlar is another LA band that I know nothing about. Other than a lot of kids who hang out at malls and wear Vans like them. But yeah, I think the Ramones did everything right. They're a perfect band. And if I'm ever in a sad mood, I can put on the Ramones and it's hard not to smile and think that everything is going to be OK. But yeah, I'd say I subscribe to that idea about rock and roll as well. Young, angsty and fun.
I read that you say to be very controlling. Yet, your music creates an opposite feeling: when listening to it, all you want is to let it go and dance. Do you feel like playing a role when composing your music, that it is not really you?
Well, the end goal with all my music is that it's going to be something you'll want to dance or rock out to, so I'm glad that's how it makes you feel. I definitely don't try to play a role though. I try to keep it as true to myself as possible.
I feel in love with "Wasted Memory", can you tell me the story behind it?
That one is kind of a more dramatic and exaggerated telling of two past failed relationships. But basically it's how I've had a tendency to date women who don't really value or appreciate me while in the relationship, but the moment it's over, that's when they come around. That's kind of a universal feeling though, not saying I'm different. The 'don't know what you got until it's gone' thing. Glad you like that one though, I almost cut it from the album!
And some for "Heart Attack" (album: I Hate Jazz), please 🙂
This song is so old at this point, I'm going to have a hard time remembering where my head was when I wrote it. I think it was about a friend of mine who was just having a hard time adjusting to life post-college. I went to school in NYC, and moved back to Wisconsin right after, while all my friends stayed in the city. So I'd be lonely in Wisconsin and do lots of several-hour-long phone calls with my friends back East to catch up. I think that song came from one of those phone calls.
All your albums have dark lyrics and themes: plague, ambulance, drama, disaster, heart attack… Why is that, you think?
I'm a visual person and think the visuals of all those things are really cool. I just like the imagery of stuff/moments like that. I also enjoy the juxtaposition of really scary "life is ending" lyrical content presented in really catchy poppy fun songs that you want to sing along to.
You also have quite a bunch of love songs, maybe less in the last albums than others. Why is that? 🙂
Well, I feel like I only write break up albums. I'm more in love now than I've ever been and in the most stable and perfect relationship of my life. But for some reason, my music sounds better when I'm angry. So I've been focusing on the anger moments, but I can assure you that to the people who know me, I'm a happy goofy guy who always has some sort of smile on my face.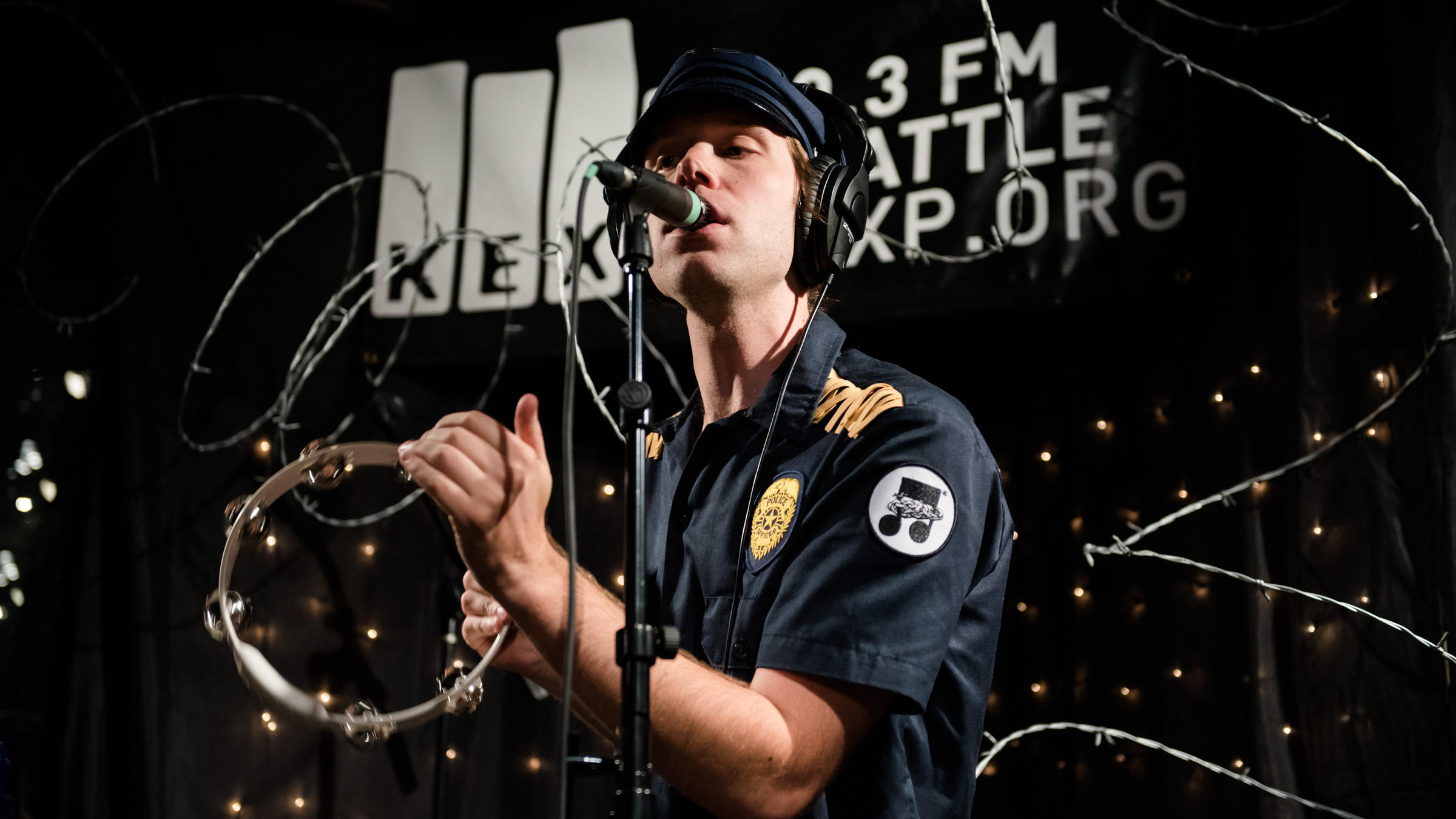 Do you really hate jazz? Even Sun Ra?
Yes. Don't know any Sun Ra, but if it's jazz, then yes. I hate Sun Ra.
You quickly climbed the label hierarchy: from Counter Counter Culture to Merge Records. Do you think this is of particular importance in order to promote your albums, or do you only give it minor importance?
Counter Counter Culture was my fake label that I created to make my self-released records look more legit. So yeah, to go from a fake label to one of the most critically acclaimed labels in the world, it was quite a jump. I think having the validation of Merge put out the records is what I wanted and needed for people to take me seriously. So yes, it was important for me.
Your website is a masterpiece of graphic design (haha). I can feel, when visiting it, that social networks and all that, that's really your thing. More seriously, do you stay away from them to preserve your creativity, or is it just something you've never appreciated anyway?
I went to school for graphic design, and it's still what I mostly do for money to fund my music career. But my area of interest was always in print, never digital. I've never been a fan of websites or apps or social media stuff. Anything that lives on a screen and doesn't exist as a physical object, I really don't care about.
You have released your first album 8 years ago, and "only" 3 since then. Do you, sometimes, feel the pressure of putting more music out there?
Of course, I do. Especially when it seems like a lot of other bands are on a mission to release as many albums as possible. But what I tell myself and anybody who asks me this question, I say it's "quality over quantity" where I feel like a lot of contemporary bands have it the other way around. If I die tomorrow, I'd rather have 4 solid albums to my name than 40 mediocre ones.
In the "I SPEND TIME ON COMPUTERS" section of your website, you may be seen carrying more… business clothes. We know that being a musician no longer allows earning a living in the US, except when you are Justin Bieber. Do you think this situation is improving, or on the contrary, is it getting worse and worse?
It's getting worse and worse.
What actual French bands do you like the most?
I LOVE Jacno!! He's one of my favorites. And with that comes his punk band Stinky Toys. And France Gall is one of my obsessions. As far as contemporary French bands go, we played a show with En Attendant Ana, and we all thought they were incredible.
What is your favorite album of the last few months?
The new John Spencer album, "Spencer Sings The Hits."
How do you imagine your discography in 20 years from now? Do you think about it in terms of music history?
I try not to think about it in terms of where it would fall in the history of music. Cause that thought process always results in me realizing I'll never create anything that lives up to the work of my heroes. But I hope in 20 years I have a couple more albums under my belt and maybe a couple songs that crossover into a wider audience somehow.
OK. It's time for the last question now. I've interviewed Bret Easton Ellis (author of American Psycho) and he told me that "rock'n'roll is dead". What would you like to answer him?
He's not wrong. But I just think there's a good handful of us out here trying to bring it back to life.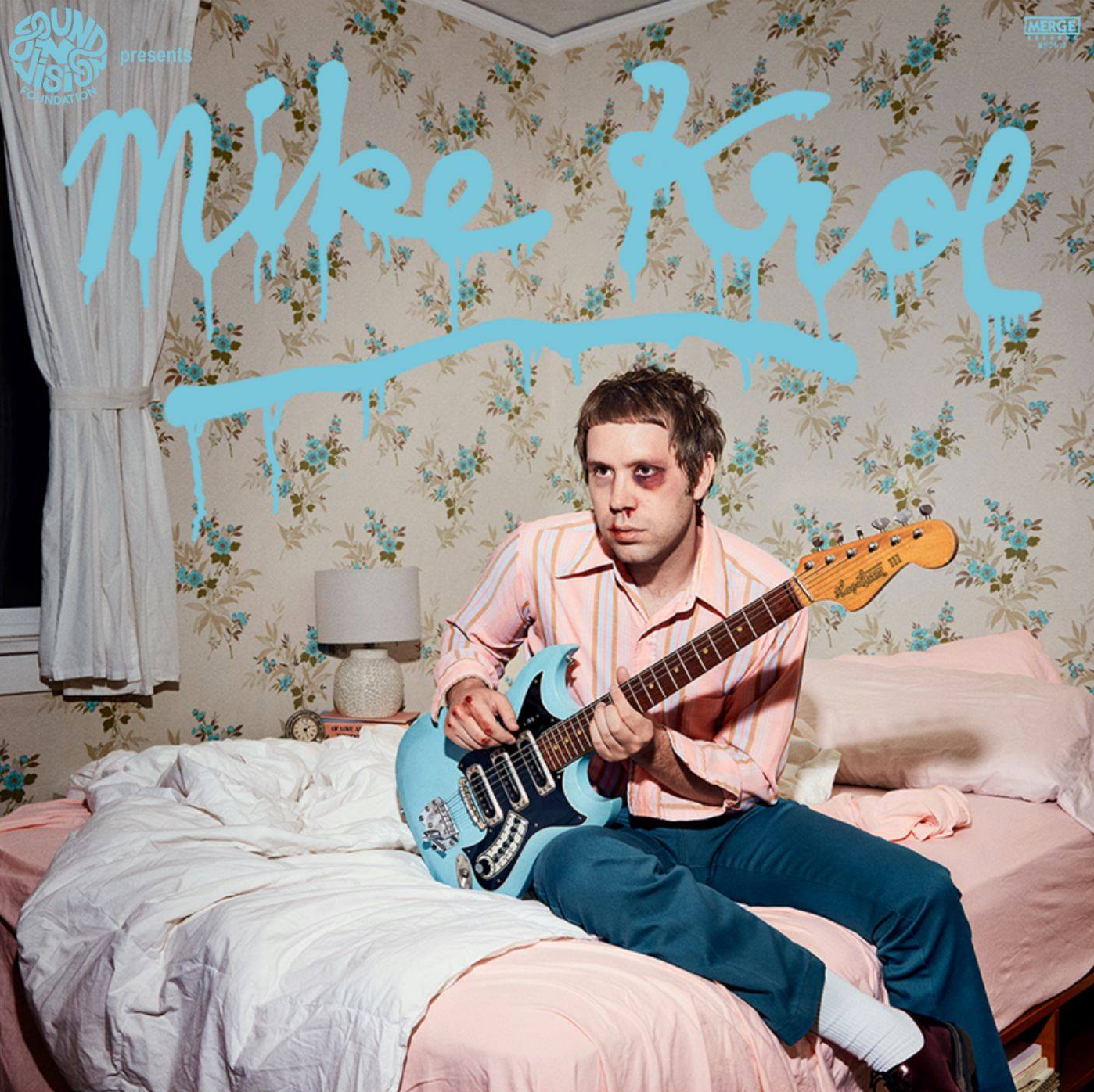 FRENCH version
English above
***
Mike Krol, c'est le roi de la bubblegrum trash, ce qu'il appelle
American Lo-Fi Power Pop. L'idée est la suivante : prenez des mélodies super pop du temps des années 70s, ajoutez-y le trash de la scène garage de Nobunny et mélangez le tout pour obtenir votre Mike Krol. La boisson est unique. Pour cette raison, je ne saurai cacher ma joie à l'idée d'avoir interviewé mon Mikie Chérie. Dans cette conversation, je le demande en mariage, on parle de slackerism, de (détester le) jazz et de Los Angeles.

INTRODUCTION
Comment vas-tu ? Que fais-tu ces jours-ci ?


Je vais très bien, mis à part le fait que je suis épuisé et que je viens de découvrir que j'ai une bronchite. À ce stade, nous sommes en tournée depuis environ 6 semaines. Nous avons fait une tournée de 5 semaines aux États-Unis, puis nous avons eu quelques jours de repos avant de nous envoler pour l'Europe pour tout recommencer. Donc… assez fatigué.
Je n'ai pas de choix mais de commencer par cette question : dans ma critique de ton dernier album, je t'écris une lettre d'amour. Mike, veux-tu m'épouser ?
Je commencerai par te dire merci beaucoup pour toutes ces paroles aimables ! J'ai dû traduire l'article pour le lire et je suis sûr qu'une partie de la critique s'est perdue dans la traduction, mais d'après ce que j'ai pu voir, tu as vraiment *compris* mon album ! En ce qui concerne le mariage…. mon coeur appartient à quelqu'un d'autre, désolé !
Bon… je tâcherai de m'en remettre. Alors, parlons de ta musique. Te sens-tu membre de la scène de Nobunny, Hunx and His Punx, Together Pangea, Nancy, Mean Jeans, King Tuff… ?
Pas du tout ! Je sais que ces groupes existent et que certains d'entre eux vivent dans ma ville, mais je n'ai jamais fait de concert avec eux, ni même trainé avec eux. Je ne pourrais probablement pas les repérer dans une identification policière. Je n'ai pas non plus d'albums d'eux chez moi. Bon, cela dit, je n'écoute pas beaucoup de groupes contemporains parce que ça m'embrouille un peu la tête. Je commence à les comparer à ma musique et ça me rend triste…
Nobunny est un artiste majeur des 20 dernières années. Est-il une influence pour toi ? Que penses-tu de lui ?
Je ne connais pas sa musique, mais je sais qu'il a joué un rôle important dans la nouvelle vague de la musique "garage". J'ai entendu dire que c'est un type sympa, ce qui est plus important que de savoir si sa musique est bonne ou pas.
Es-tu un slacker ?
Putain non !!! Je suis le contraire d'un slacker (ndlr: au sens de fainéant). J'ai obtenu mon diplôme universitaire et j'ai commencé un emploi à temps plein une semaine plus tard. Et à partir de ce moment, j'ai toujours eu un travail à plein temps en plus de la musique. Je travaille extrêmement dur et je ne m'arrête jamais, jusqu'à ce que ma vision se réalise. Donc non, certainement pas un fainéant. Je suis lent tout au plus, mais ça, c'est parce que je suis perfectionniste.
Est-ce que ta musique est slacker ?
Non plus. Il m'a fallu environ 3 ans pour faire ce nouvel album. J'ai pris soin de chaque détail. C'est un peu l'opposé du slacker.
J'aime bien décrire ta musique de bubblegum trash, je trouve que ça l'encapsule bien. Je sais que les artistes n'aiment pas trop les étiquettes généralement, mais dans un monde où les lecteurs ne consacrent que quelques secondes à la découverte de choses nouvelles, les étiquettes sont importantes. Que penses-tu, ainsi, de cette étiquette de bubblegum trash, et quelle étiquette te collerais-tu toi-même ?
J'aime bien l'étiquette de "Bubblegum Trash". Ça crée visuel sympa, quelque chose de sucré, mais aussi d'un peu pourri. Personnellement, j'utilise davantage l'étiquette de "American Lo-Fi Power Pop". Je dis "Américain" parce que j'ai l'impression que mon sujet est très… américain. Mais "Lo-Fi Power Pop" est juste une autre façon de dire "Trash Bubblegum".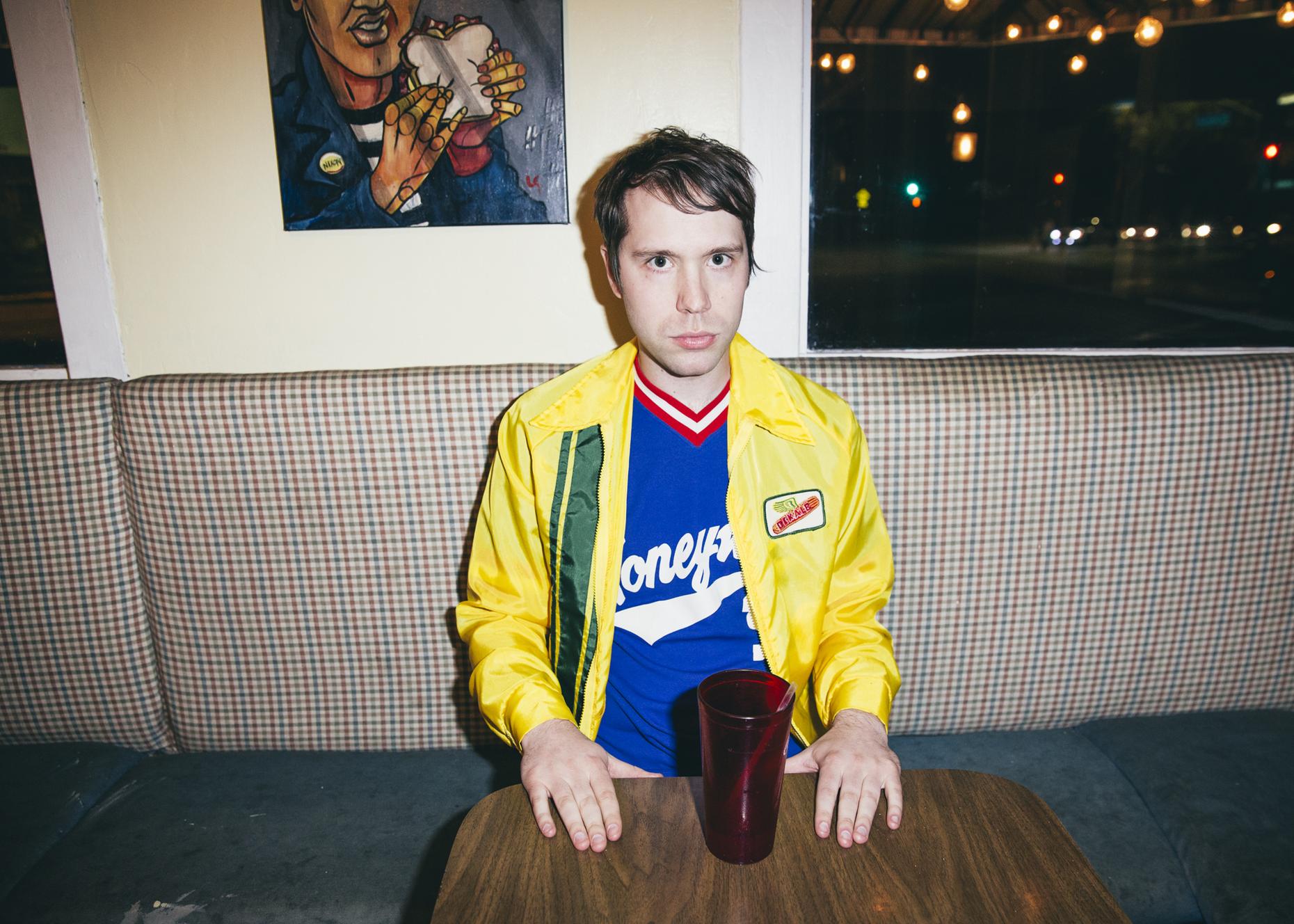 TON DERNIER ALBUM, "Power Chords"
Ce qui est complètement con, en revanche, c'est de coller des clichés journalistiques à chaque album. J'ai ainsi lu que ton nouvel album était l'album "de la maturité", celui d'un artiste qui avait retrouvé le goût de vivre. Peux-tu m'expliquer, si tel n'est le cas, pourquoi tout cela, c'est de la connerie.
Ce n'est pas vraiment une connerie, mais quand on le dit comme ça, ça fait cliché. Ce nouvel album est définitivement un pas en avant par rapport à ce que j'ai fait dans le passé. Les chansons sont plus longues, les structures sont un peu plus complexes et les sons sont un peu plus travaillés. Mais oui, j'ai eu une année difficile après la fin de la tournée de "Turkey". Et c'est à partir de cette époque que le nouvel album a commencé à prendre forme.
Tu vis maintenant à Los Angeles. Quelle est l'influence de la ville sur ton dernier album ?
Je vis à Los Angeles depuis 8 ans… 9 ans. C'est la plus longue période que je n'ai jamais passée dans une ville à l'âge adulte. Il n'y a pas d'influence évidente de L.A. dans ma musique au sens où je ne mentionne pas le nom des quartiers, mais pour moi, c'est très L.A. Je vois le soleil se coucher et les silhouettes des palmiers dans ma musique.
J'aime beaucoup la musique dumb (Fidlar and co, sauf pour leur dernier album qui est une belle bouze). Le rock, je crois, est une musique dont le principal sujet est d'être jeune et… d'être con. C'est, du moins, la vision Ramones du rock'n'roll, et j'ai l'impression que c'est également la tienne. Vrai ?
Fidlar est un autre groupe de Los Angeles dont je ne sais rien mis à part part beaucoup de gosses qui traînent dans les centres commerciaux portent des vans comme eux. Mais oui, je pense que les Ramones ont tout réussi. C'est un groupe parfait. Et si jamais je suis d'humeur triste, les Ramones me font sourire et penser que tout va bien se passer. On peut donc dire que je souscris à cette idée du rock and roll : jeune, angoissé et amusant.
J'ai lu que tu disais être très en contrôle. Pourtant, ta musique crée un sentiment opposé : tout ce qu'on veut à l'écouter, c'est danser. Faut-il y voir une distinction entre le Mike Krol artiste et le Mike Krol de la vie quotidienne ?
Eh bien, l'objectif final de toute ma musique, c'est de faire quelque chose sur lequel tu auras envie de danser ou de faire du rock, donc je suis content que ça te donne envie de te sentir comme ça. Mais je n'essaie certainement pas de jouer un rôle. J'essaie de rester le plus fidèle possible à ce que je suis.
J'ai un crush pour "Wasted Memory", peux-tu me raconter l'histoire qui se cache derrière ce titre ?
C'est un récit un peu plus dramatique et exagéré de deux relations ratées dans le passé. C'est que j'ai eu tendance à sortir avec des femmes qui ne m'appréciaient pas vraiment durant la relation, mais après. C'est un sentiment universel, je ne dis pas que je suis différent. Le truc de ne pas réaliser ce qu'une personne vaut avant qu'elle parte, c'est universel. Je suis content que tu aimes ce titre, j'ai failli le couper de l'album !
Et même chose pour "Heart Attack" (album: I Hate Jazz), pleazzzzz 🙂
Cette chanson est si vieille à ce point, je vais avoir du mal à me rappeler ce que j'avais en tête lorsque je l'ai écrite. Je crois qu'il s'agissait d'un de mes amis qui avait du mal à s'adapter à la vie d'après le collège. Je suis allé à la faculté à New York et je suis retourné dans le Wisconsin juste après, pendant que tous mes amis sont restés là-bas. Je me sentais donc seul dans le Wisconsin et je passais beaucoup d'appels téléphoniques de plusieurs heures avec mes amis de l'Est. Je pense que cette chanson vient de l'un de ces coups de fil.
Tous tes albums ont des paroles et des thèmes sombres : peste, ambulance, drame, désastre, crise cardiaque… Pourquoi ?
Je suis une personne très visuelle, j'aime bien l'imagerie des choses et des moments. J'aime aussi la juxtaposition d'un contenu lyrique vraiment effrayant, "life is ending", présenté dans des chansons très accrocheuses et amusantes sur lesquelles tu veux chanter.
Tu composes également beaucoup de chansons d'amour, mais peut-être moins sur le dernier album que sur les précédents. Pourquoi ça ?
J'ai l'impression de n'écrire que des albums de rupture. Je suis plus amoureux maintenant que jamais, dans la relation la plus stable, la plus parfaite de ma vie. Mais pour une raison quelconque, ma musique sonne mieux quand je suis en colère. Je me suis donc concentré sur les moments de colère, mais je peux vous assurer que pour les gens qui me connaissent, je suis un type goofy qui a toujours un sourire sur son visage.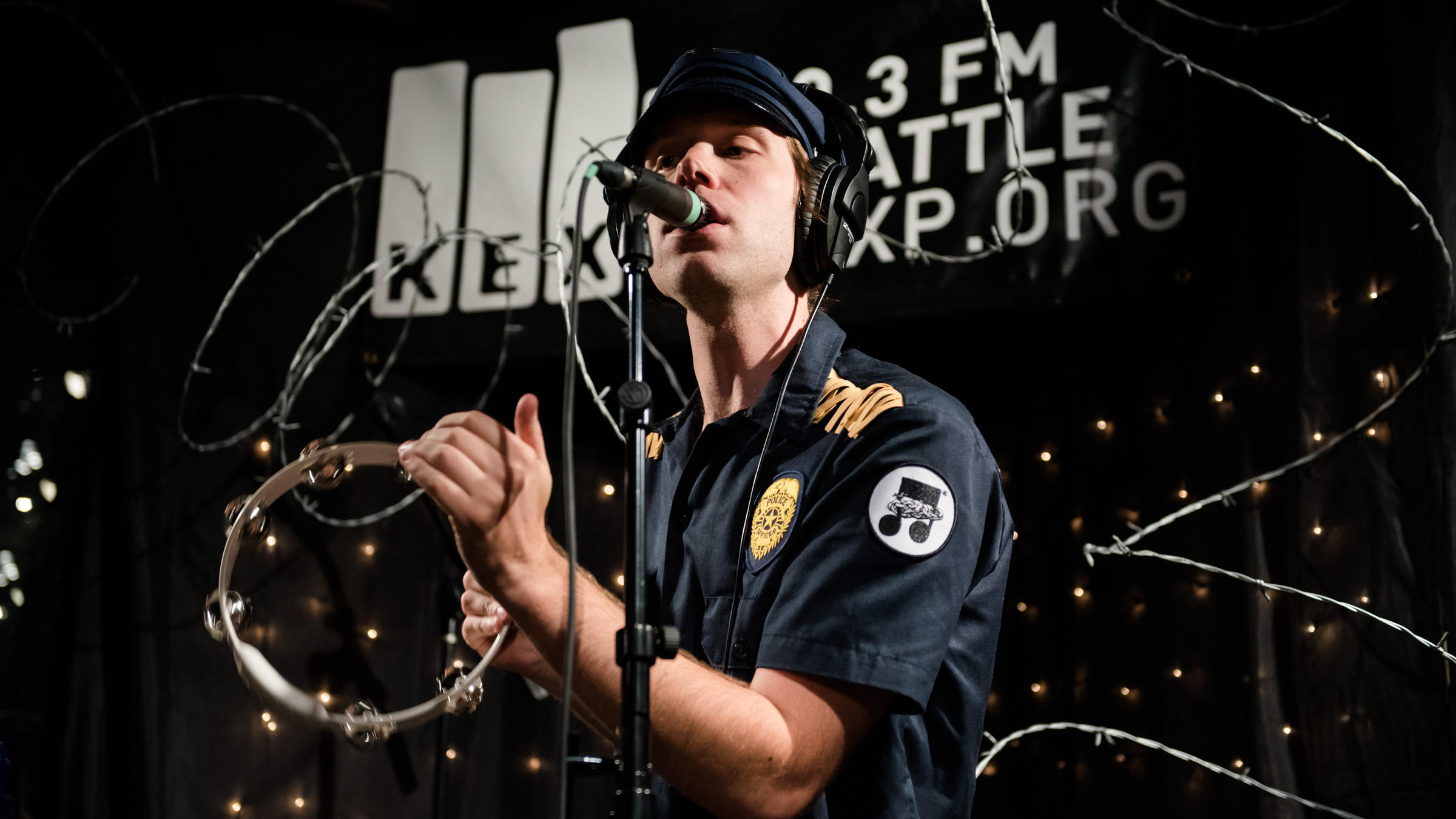 Détestes-tu réellement le jazz ? Même Sun Ra ?
Oui. Je ne connais pas de Sun Ra, mais si c'est du jazz, alors oui. Je déteste Sun Ra.
Tu es rapidement monté dans la hiérarchie des labels : de Counter Counter Culture à Merge Records. Penses-tu que cela ait une importance particulière afin de promouvoir tes albums, ou n'y accordes-tu qu'une importance mineure ?
Counter Counter Counter Culture était mon faux label que j'avais créé pour rendre mes disques autoproduits plus legit. Donc oui, passer d'un faux label à l'un des labels les plus acclamés à travers le monde, c'était un sacré saut. Je pense que la validation de Merge est ce que je voulais et ce dont j'avais besoin pour que les gens me prennent au sérieux. C'était important pour moi.
Ton site Internet (

lien

) est un chef-d'œuvre en matière graphique. On sent bien, à le visiter, que les réseaux sociaux et tout ça, c'est bien ton truc. Restes-tu éloigner de ces derniers afin de préserver ta créativité, ou est-ce simplement quelque chose que tu n'as jamais apprécié ?
J'ai fait des études de graphisme et c'est toujours ce que je fais pour financer ma carrière musicale, mais mon domaine d'intérêt a toujours été l'imprimé, jamais le numérique. Je n'ai jamais été fan de sites Web, d'applications ou de médias sociaux. Tout ce qui vit sur un écran et qui n'existe pas en tant qu'objet physique, je m'en tape en réalité.
Tu as sorti ton premier album il y a 8 ans, et "seulement" 3 depuis. Ressens-tu parfois une pression de mettre plus de musique sur le marché ?
Bien sûr que si. Surtout lorsque beaucoup d'autres groupes ont pour mission de sortir autant d'albums que possible. Mais ce que je me dis et ce que je dis à tous ceux qui me posent cette question, c'est que c'est "qualité avant quantité", ce que beaucoup de groupes contemporains ont inversé. Si je meurs demain, je préfère avoir 4 albums solides à mon nom plutôt que 40 médiocres.
Dans la section "

I SPEND TIME ON COMPUTERS

" de ton site, on peut t'apercevoir portant des vêtements plus… business. On sait bien qu'être musicien ne permet plus de gagner sa vie, à part d'être Justin Bieber. Penses-tu que cette situation s'améliore toutefois, ou crois-tu au contraire que cela soit de pire en pire ?
C'est clairement de pire en pire !
Quels sont les groupes français que tu aimes le plus ?
J'adooore Jacno !!! C'est un de mes préférés. Et puis il y a son groupe punk Stinky Toys. Je dois également citer France Gall qui est l'une de mes obsessions. En ce qui concerne les groupes français contemporains, nous avons joué un concert avec En Attendant Ana et nous les avons tous trouvés incroyables.
Quel est ton album préféré des derniers mois ?
Le nouvel album de John Spencer, "Spencer Sings The Hits".
Comment imagines-tu ta discographie dans 20 ans ? Est-ce que tu y penses en termes d'histoire de la musique ?
J'essaie de ne pas y penser en termes de place dans l'histoire de la musique parce que ce processus de réflexion m'amène toujours à réaliser que je ne créerai jamais rien qui soit à la hauteur de l'œuvre de mes héros. Mais j'espère que dans 20 ans, j'aurai encore quelques albums à mon actif et peut-être quelques chansons qui toucheront un public plus large.
OK. Voici la dernière question. Bret Easton Ellis (auteur d'American Psycho) m'a confiait que le "rock'n'roll est mort". Que voudrais-tu lui répondre ?
Il n'a pas tort, mais je pense qu'une bonne poignée d'entre nous essaient de le ramener à la vie.