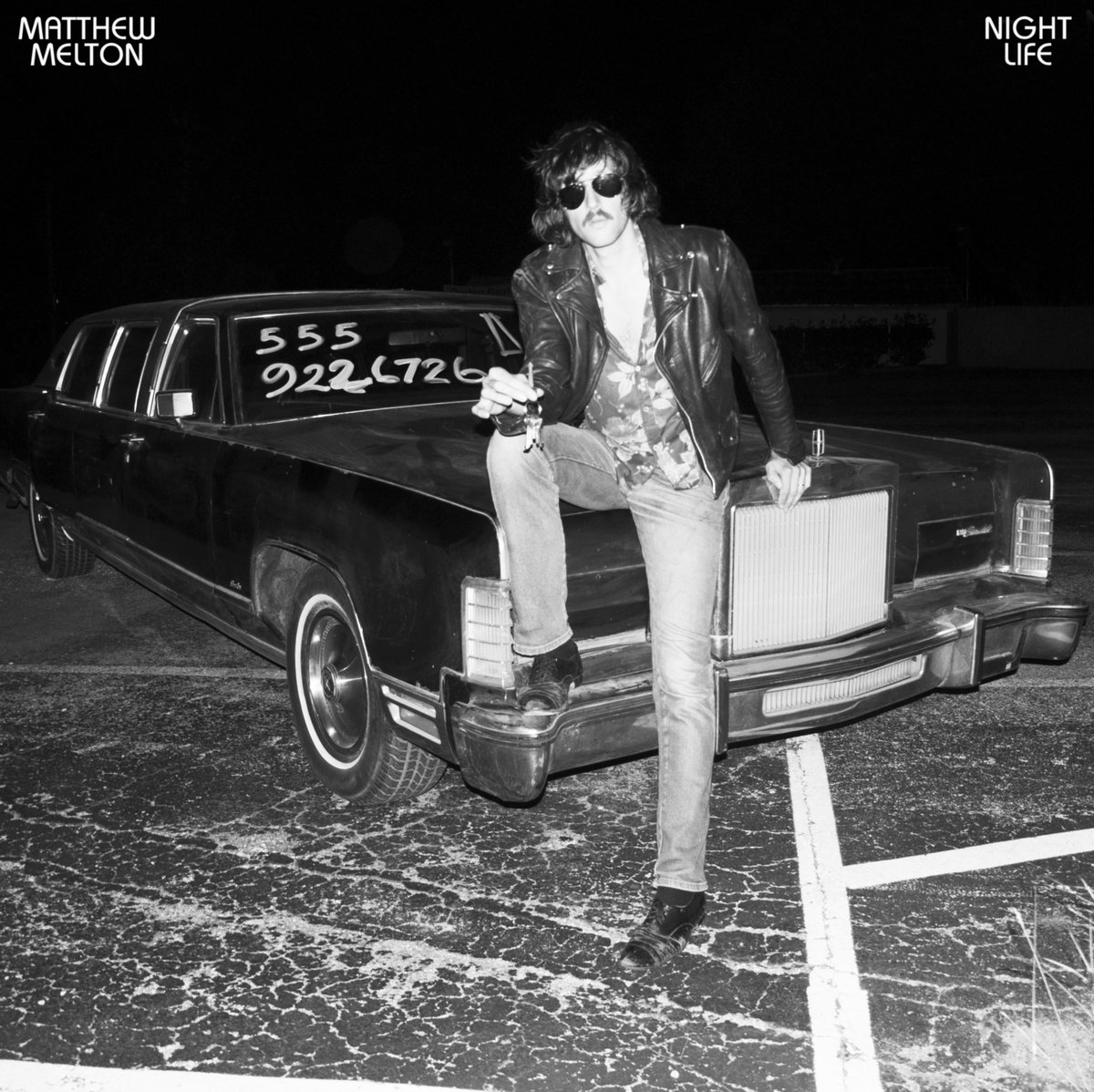 Matthew Melton
, c'est… Bare Wires, Warm Soda, Pleasers, Dream Machine et… désormais… un scandale.
J'en ai rapidement parlé dans l'édito du mois de juin ainsi que sur Facebook, je ne reviendrai donc pas sur la polémique Dream Machine causée par l'interview que j'ai réalisé avec le groupe. L'affaire est désormais entre les mains de Fox News (seriously??!) et je n'entends pas faire du commentaire politique sur Still in Rock. Cet article parlera donc de musique, et uniquement de musique. Je prends le pari que trop peu de journaux et autres webzines adopteront cette approche à l'occasion de la review de l'album qui fait l'objet de cet article, ce pour quoi il est d'autant plus nécessaire de le faire.
Le
15 octobre prochain sortira le nouvel LP solo de Matthew Melton. Ce sera son troisième, après
Still Misunderstood
(2009) et
Outside Of Paradise
(2014). Doris, sa femme, sera également de la partie, voyez plutôt : "
Matthew & Doris Melton from Dream Machine join forces again for Matthew's new solo album. "Night Life" is a concept album about darkness and being an outsider
". Le tout paraîtra sur Fuzz City Records, son label perso.
Les 10 morceaux qui composent cet LP se veulent être plus brumeux qu'à l'habitude. Enregistrés sur Tascam 388 at 432hz (
explications
), on se souvient que Matthew avait confié avoir une adoration particulière pour
Over the Edge
, un film sur la révolte adolescente d'une petite ville américaine (
interview
). Tout semble s'organiser la nuit, lorsque l'oppression est endormie. C'est précisément ce que traduisent ces deux premiers morceaux de l'album, "
Neon Light
" et "
Right There Waiting
" qui font office de
singles
très réussis.
"Neon Light" laisse place à l'analogique des derniers Warm Soda tandis que Doris vient renforcer la présence d'une volonté plus sombre avec un clavier… langoureux. L'enregistrement est ainsi fait que l'intru' prend le pas sur la piste vocale, comme si Matthew Melton avait voulu remettre sa musique au centre de l'attention. Le deuxième clavier qui arrive aux alentours de la 90ème seconde fait des merveilles, sans grandiloquence, dans un style diamétralement opposé à celui de Dream Machine.
"
Right There Waiting
" a cette même volonté presque-psychée qui pousse la musique de Matthew Melton vers quelque chose de plus
dark
que l'on veut écouter dans les rues engourdies d'Austin (Texas). Sa voix est délivrée à la façon de la power pop, nous sommes en plein dans l'âge d'or des Melton. Aucun autre groupe ne délivre une musique dont le genre s'approche de celui-ci, sorte de pop intemporelle pour amateurs de Solex en solitaire.
Le 15 octobre sera donc le début d'un renouveau pour Matthew Melton. Still in Rock sera bien entendu de ceux qui écriront une chronique complète de cet LP. Les amateurs de Shoes, Toms, Cheap Trick et autre glam rockers ne m'en voudront pas !
by © Steven Ruud
Tracklist : Night Life (LP, Fuzz City Records, 2017)
1. Neon Light
2. Right There Waiting
3. Hot Night
4. Taken By The Night
5. When It All Comes Down
6. Afraid Of Myself (Without You)
7. Night Walk
8. Standing In The Darkness
9. I Hear The Words You Say
10. Night Life
Liens :