Every Monday morning, Still in Rock begins the week with an article featuring a bunch of recent releases. I dedicate a playlist to the very best of these articles at the end of each month (
link
). Make sure you don't miss anything, join Still in Rock on Facebook (
here
), WhatsApp (
here
), and 
Instagram
 (
here
)
. Cheers.
Chaque lundi matin, Still in Rock commence la semaine avec plusieurs sorties qui méritent leur pesant de cacahouètes biologiques. Et à la fin de chaque mois, une playlist rassemble le meilleur de ces articles (
lien
). Soyez sûr de ne rien manquer, rejoigniez Still in Rock sur Facebook (
ici
), WhatsApp (
ici
) et 
Instagram
 (
here
)
. Cheers.
***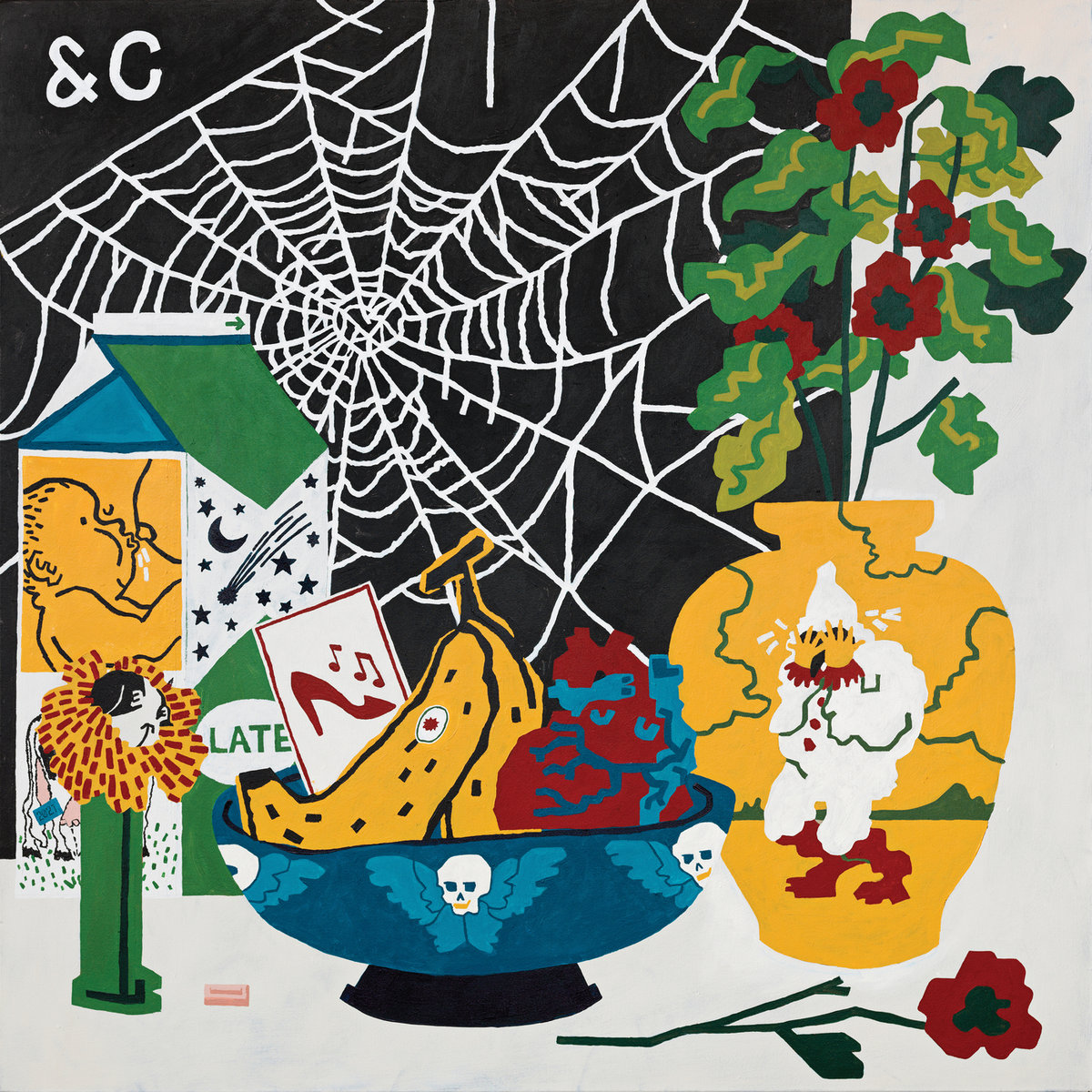 Parquet Courts – Sympathy For Life
LP, Rough Trade, 22 October 2021
[indie rock]
🇺🇸
EN: The Parquet Courts which flirts with post-skate music is gone. At least, he hasn't show up with Sympathy For Life, a new album released just a few days ago. Andrew has said it several times, he feels he has released enough nervous LPs to focus on more flowery music. This new LP does just that. While the tempo of Parquet Courts' albums decreases with each release, he adds a layer of musical complexity with more varied orchestration. Parquet Courts is making a change in audience. This is a difficult thing…
FR: Le Parquet Courts qui flirte avec le post-skate, c'est visiblement fini. En tout cas, ce n'est pas pour Sympathy For Life, son nouvel album paru il y a quelques jours à peine. Andrew l'a signalé plusieurs fois, il estime avoir sorti suffisamment d'albums nerveux pour se concentrer désormais sur une musique plus fleurie. C'est bien ce que fait ce nouvel LP. Si le tempo des albums de Parquet Courts diminue au fil des sorties, il y ajoute une couche de complexité musicale avec une orchestration plus variée. En bref, Parquet Courts opère un changement de public. C'est une chose difficile…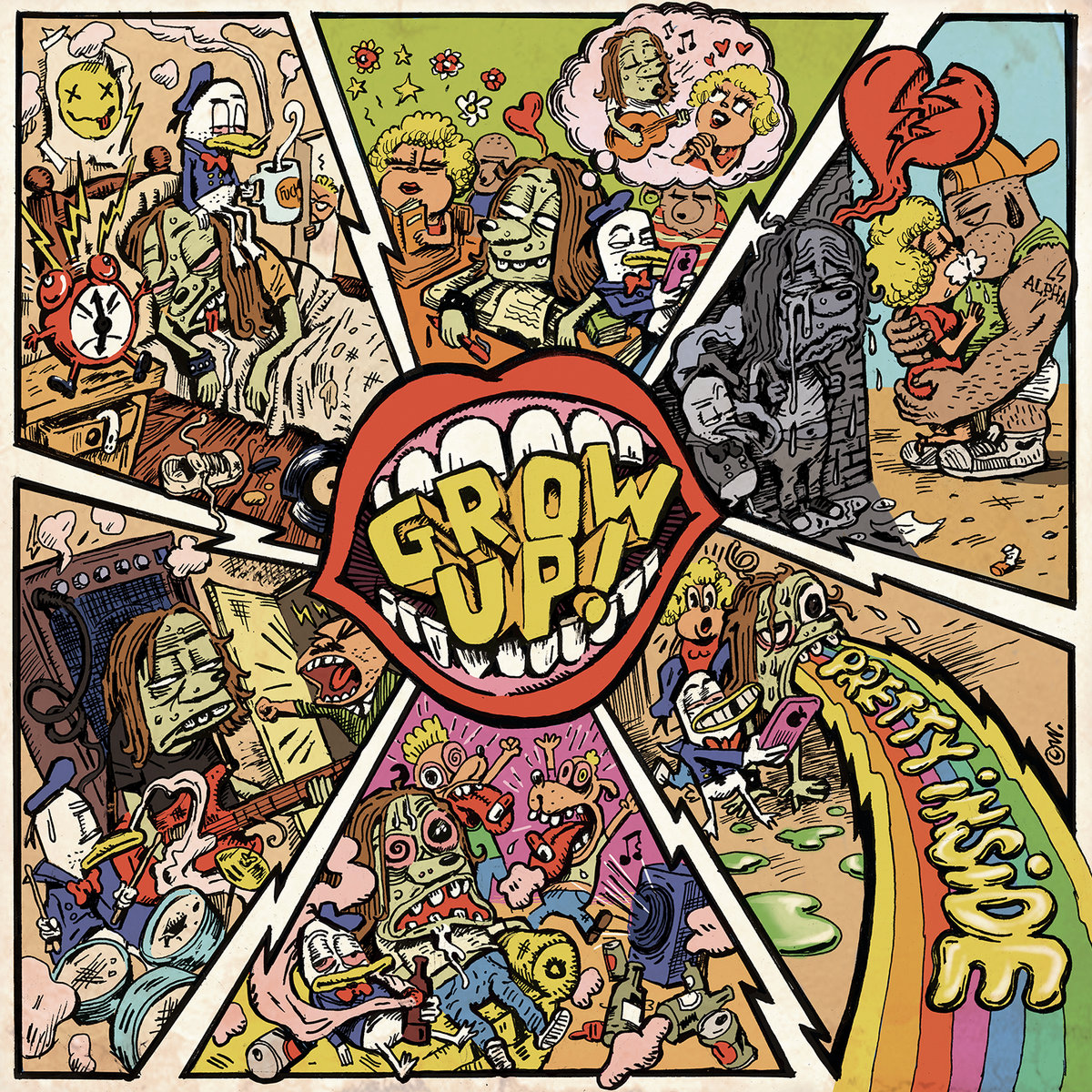 Pretty Inside – Grow Up!
LP, Flippin' Freaks, 22 October 2021
[post-nineties]
🇫🇷
EN: Flippin' Freaks are my friends for life. So… I'm interested in what they're doing, and this time around, in this Pretty Inside release. Entitled Grow Up! – an injonction he seems to give to himself considering how often he multiplies tributes to an eternal teenager Elliott Smith, he explores the variations of the grey color, in contrast with the cover. If I struggle to find the coherence of this album, I enjoy several singles that, taken alone, greatly stimulate my nineties senses (see "Get Through The Day" and "Hole In My Head"). The more whispered songs ("Party") are just as good. A real success!
FR: Flippin' Freaks sont mes amis pour la vie. Je m'intéresse donc à ce qu'ils font, et, cette fois-ci, à la sortie de Pretty Inside. Intitulé Grow Up! —  un ordre qu'il semble se donner à lui-même tant il multiplie les hommages à un Elliott Smith éternel adolescent — il explore les variations de la couleur grise, en contraste avec la pochette. Si je peine à trouver la cohérence de cet album, je me délecte de quelques singles qui, pris isolément, titillent parfaitement mes sens nineties. Je pense, par exemple, à "Get Through The Day" et "Hole In My Head". Les morceaux plus chuchotés ("Party") sont tout aussi bons. Une franche réussite !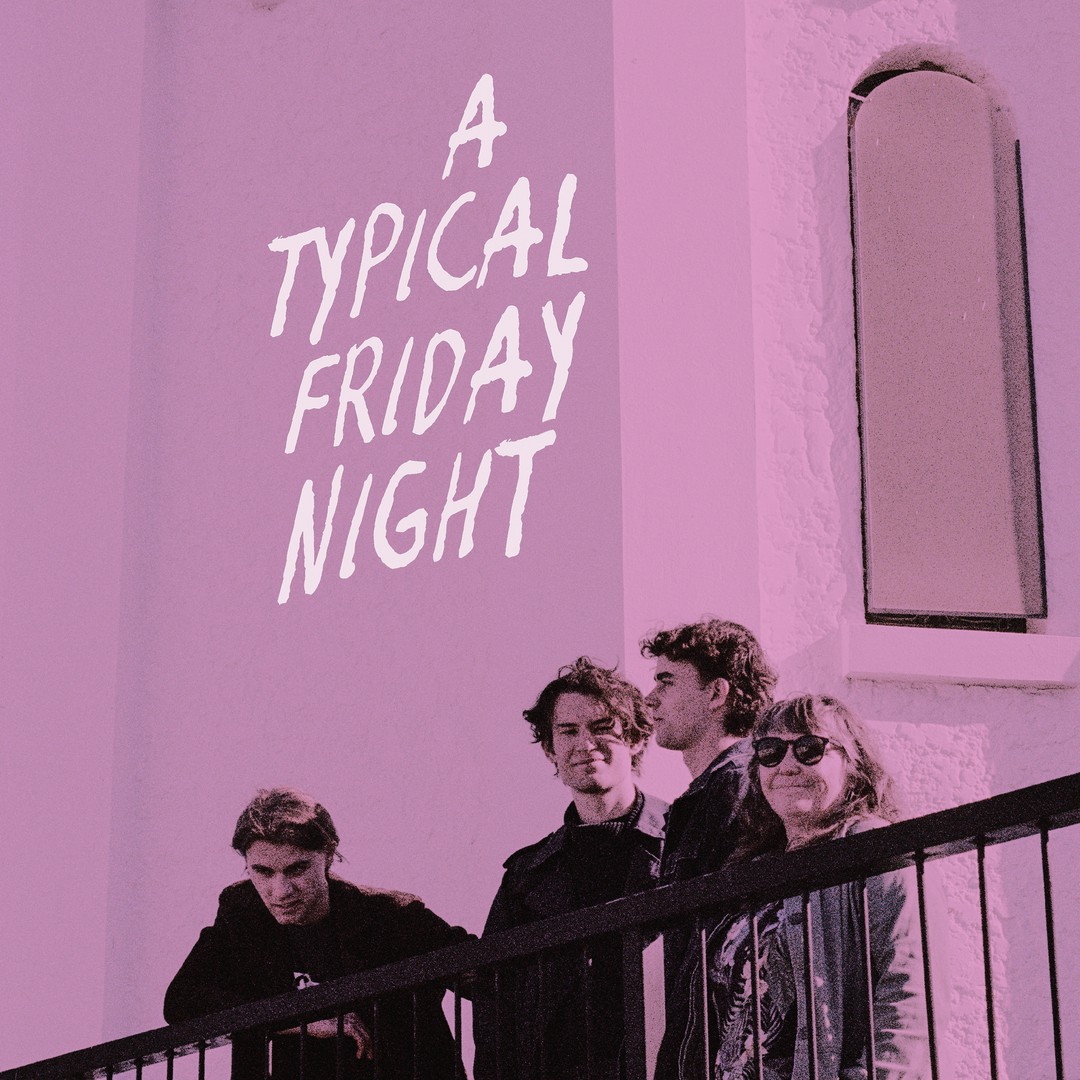 Girl and Girl – A Typical Friday Night
EP, 22 September 2021
[pop]
🇦🇺
EN: Girl and Girl is a young Australian band that still has to prove itself. A Typical Friday Night a great step in a promising direction. Between quasi post-punk ("White Tiles"), indie rock ("Doctor Marten") and eighties vaporous music ("Misery Man"), Girl and Girl shows beautiful things. This EP tests different directions that will have to be narrowed down in a first LP that is highly expected. Australia strikes again.
FR: Girl and Girl est un jeune groupe australien qui a encore toutes ses preuves à faire. A Typical Friday Night y participe avec brio. Entre quasi post-punk ("White Tiles"), indie rock ("Doctor Marten") et musique vaporeuse ("Misery Man") à la eighties, Girl and Girl se montre à nous avec de belles promesses. Cet EP est parfaitement utilisé, l'occasion de tester différentes directions qui devront être condensées dans un premier LP très attendu. L'Australie frappe encore.
***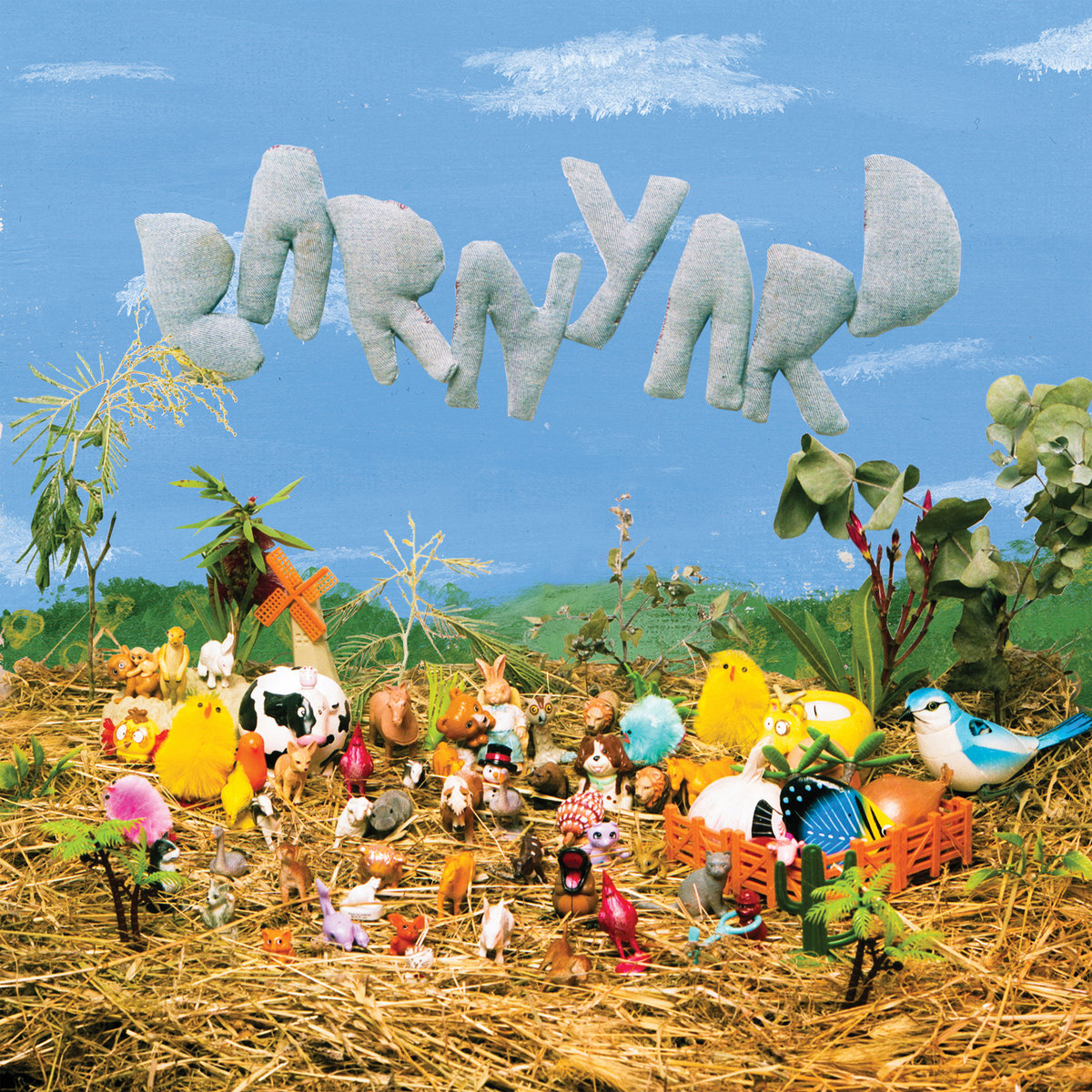 Good Morning – Barnyard
LP, Polyvinyl Record, 22 October 2021
[indie pop]
🇦🇺
EN: I've been waiting for it for months, ever since I listened to "Country" on sunny days. Barnyard is not Good Morning's first LP, but it is undoubtedly the one I will remember as its first cry. The pop scene got bogged down in good feelings, and I've since lost interest in it. Good Morning gives me a new reason to believe in it. Inventive, sometimes dark and experimental, Barnyard will be the best LP of the genre in 2021. These are the kinds of albums with a double bottom that I will continue to explore in 2022 and beyond. Check out "Matthew Newton", both powerful and delicate. All you need is here!
FR:
Des mois que je l'attends, depuis que j'écoute "
Country
" au gré des journées ensoleillées. Barnyard n'est pas le premier LP de Good Morning, mais c'est incontestablement celui que je retiendrai comme son premier cri. La scène pop s'est enlisée dans un miel qui me désole (
je la dénonce ici
), et je me suis depuis désintéressé de la chose. Good Morning me donne une nouvelle raison d'y croire. Inventif, parfois sombre et expérimental, Barnyard tiendra la palme de meilleur LP du genre en 2021. Voilà bien le genre d'albums avec un double fond que je continuerai d'explorer en 2022 et au-delà. Voyez "
Matthew Newton
", à la fois puissant et délicat. Tout est là !