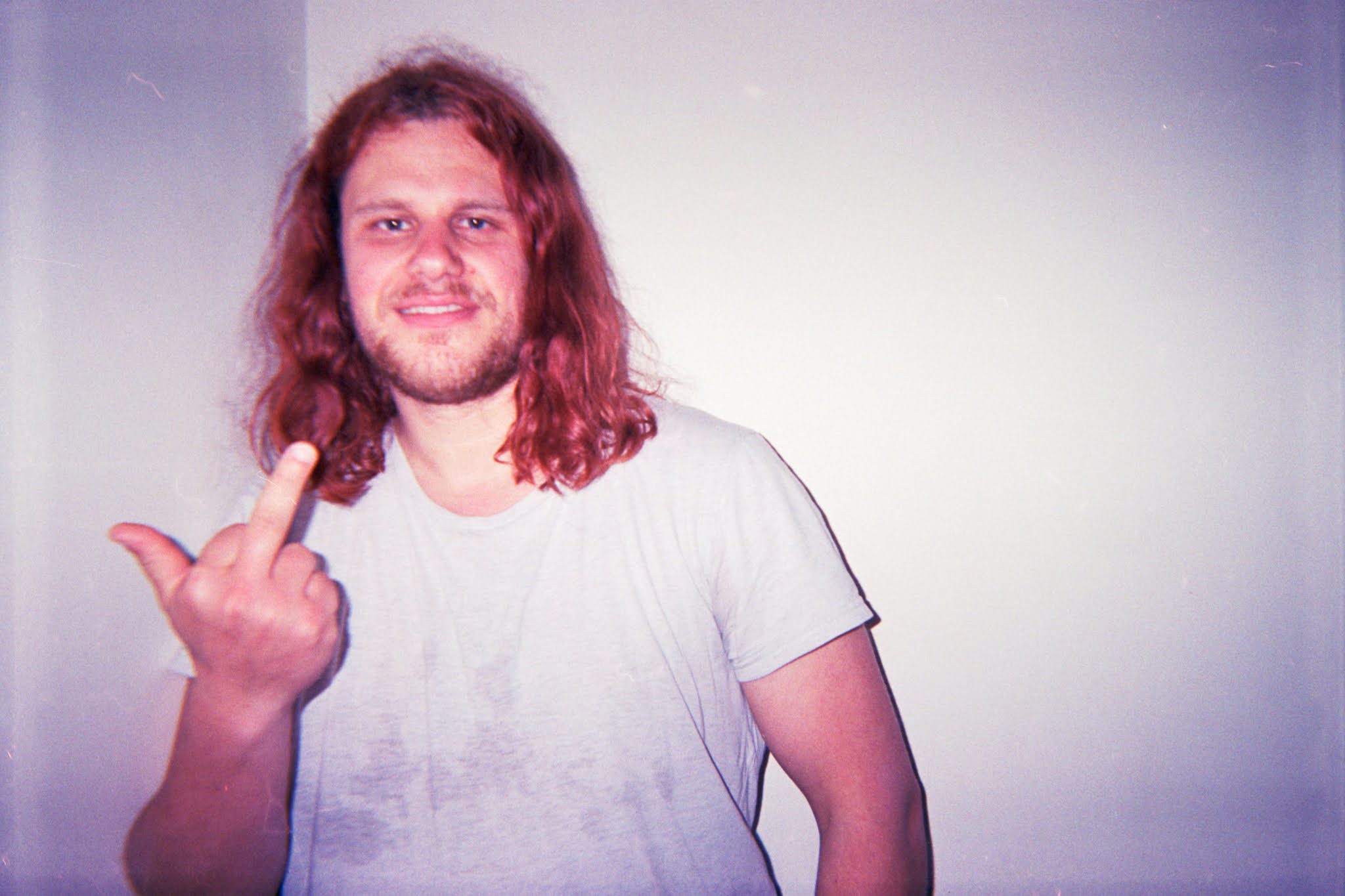 EN
:
SIZ is the King of French (non)-grunge. His album
Liquid
(2019) was the soundtrack of a California obsessed with Beverly Hills. These days, he is coming back with more hazy songs, the opportunity for me to ask a few questions to a genuinely exceptional artist. And what an interview!
FR: SIZ, c'est le Roi du (non)-grunge français. Son album Liquid (2019) était la bande-son d'une Californie obsédée par Beverly Hills. Il revient ces jours-ci avec des morceaux plus brumeux, l'occasion pour moi de poser quelques questions à cet artiste bordelais en tout point exceptionnel. Et quelle interview !
***
Let us start with a playlist curated by
SIZ for Still in Rock
How are you? What's up with you these days?
Hey! I'm fine and you?
I'm just chilling and recording my next album with Mr. Bolognaise (Christian Bolognaise from Macaroni Studio).
OK, let me start with a complex question 🙂 What important truth do very few people agree with you on (whether it concerns music or anything else)?
Wow, hum… I have often observed that, when engaged in a love relationship, people are forgetting the real love: friends. Hey guys, don't forget your mates! Don't be blinded.
Fair enough. If you had to summarize SIZ in just one sentence, what would it be?
Sensitive humanoid who like heavy sounds.
And so… what is your ultimate humanoid dream related to music? I remember you telling me about the creation of a school of rock, is that it? Or maybe to play stadium?
Creating a rock school is not exciting enough, but doing a world tour… yeah, that would be exciting!
But it's just a dream…
What was your intention when you created the band? Also, has it evolved over time?
At first, I just wanted to play music in my room like everyone else. After I played it to my friends, I decided to go on stage with them. The line-up has changed over time, and I want to take this opportunity to thank all my mates who played (and play) with me. Hi Etienne, hi Lucas, hi Julien, hi Thoineau, hi Rémi, hi Quentin!
"From The Sea To Your Mind" and "The Aquatic Light" are truly different from Liquid's songs. You didn't have any bedroom pop in this LP. How come? Are you moving away from the sound of Liquid for your next LP, and should we understand these two songs as a simple aside?
These two songs were meant for
Liquid
. I wanted them to be the two catchiest pop songs of the album, but after the recording with Arthur, he said to me:
(Arthur's master voice): – You have too many songs on your album, my apprentice. Take two of them off. Remove "From The Sea To Your Mind" and "The Aquatic Light", they are too mainstream. Be underground and you will see the power of the dark side.
(Siz's apprentice voice): – Yes, master.
After many adventures, I decided to move away from the sound of Arthur Satàn and doing my own sound. I started to search for news sonorities with the coolest man in the universe, "Christian Bolognaise". I began to rerecord "
From The Sea To Your Mind
" and "
The Aquatic Light
", yadi yadi yada… here they are. These two songs are the final point to
Liquid
. Adieu
Liquid
, thank you.
When is your next LP coming out? What can you tell us about it?
I am recording it with Mr Bolo (Christian Bolognaise) at the moment. I can't say a lot about it, but it will be more grunge than
Liquid
and it will talk about broken friendship and love relationships (so cliché).
Ah… so… it will be about that truth that few people agree with you on. Excellent. Talking about grunge, many bands from Flippin' Freaks have been labeled as such. I think most of them are not, at all. They are grungy at most. That said, "From The Sea To Your Mind" sounds grunge to me, especially in the video. It reminds me of Alice in Chains. So, one, are you grunge, and two, how did you come up with this clip?
I don't care if I'm grunge or not. I like to play grungy stuff, but the truth is I don't like grunge bands like Alice in Chains, Pearl Jam, etc. I'm just one more stupid fan of Nirvana. As for the clip, I had no idea so I called Florent Dubois who made a great job.
Talking about another non-grunge band, you play in TH da Freak, and your brother, Thoineau, plays in SIZ. How do you manage to keep these two projects separated? Do you refrain from giving advice, or influencing the direction of the other project? Are you, on the contrary, sharing lots of ideas?
I don't know, we are bro, it flows by itself.
When one of us needs advice, we always happy to help. Generally, it happens during the rehearsals where we adapt our songs to play them live. That's when we sharing ideas and say shit like that: "Wow, bro… this part of the song is not heavyyyyyyy enough. You don't want to play like it that, instead
CRRRRSHHHHHHZZZZZZZBOOOOOM… crack… WOW, BRO, it's amaaaaazzzzzzzing, I love you so much now!"
I've recently conducted a short empirical study about garage rock and post-punk. I found out that there are more and more albums labeled as such, but that the number of Google queries tends to decrease. Overall, it seems like DIY rock music (generally speaking) is losing ground. What's your impression from the inside? Do you find it more and more difficult to get support from playing shows and releasing music?
Pffff… it's life, haha. Maybe "garage rockers" have more money today than before and want to record in a studio. We (Flippin' Freaks) will always keep the DIY side, I hope. Personally, without Covid restriction, I don't think it has become more difficult to play shows and release music
Good to hear! So… are you part of a "scene", and if so, which one?
Simple! The French "garage/grunge/punk/shoegaze/noise/psych/stoner/indierock/heavyshit"
scene
.
Tell us about the music scene in Bordeaux. Is it going in the right direction? What would you like to change?
We have many new bands, and they're good!
But we don't have enough venues to play gigs. Free the basements!
That's a great slogan, haha. OK, what is your favorite album of the last few months?
I have two of the same artist, Tired Lion: Dumb Days & Breakfast for Pathetics. I'm stuck with them. I need help.
We all have theories. Can you elaborate on one of your theories about music, whether it's about a scene, a band, a conspiracy…
Micheal Jackson is not dead. He's coming back with a new album and it will be the most important advertising campaign that the earth has ever known.
Haha, indeed, it would be!
Best tour memory?
One movie I should watch?
"
Lastman
". Actually, it's a French animated series (26 episodes of 12 minutes).
Thanks! How do you imagine your discography 20 years from now?
I don't know, but I would be proud to release albums in twenty years.
OK, last question: is "rock'n'roll dead"?
No.