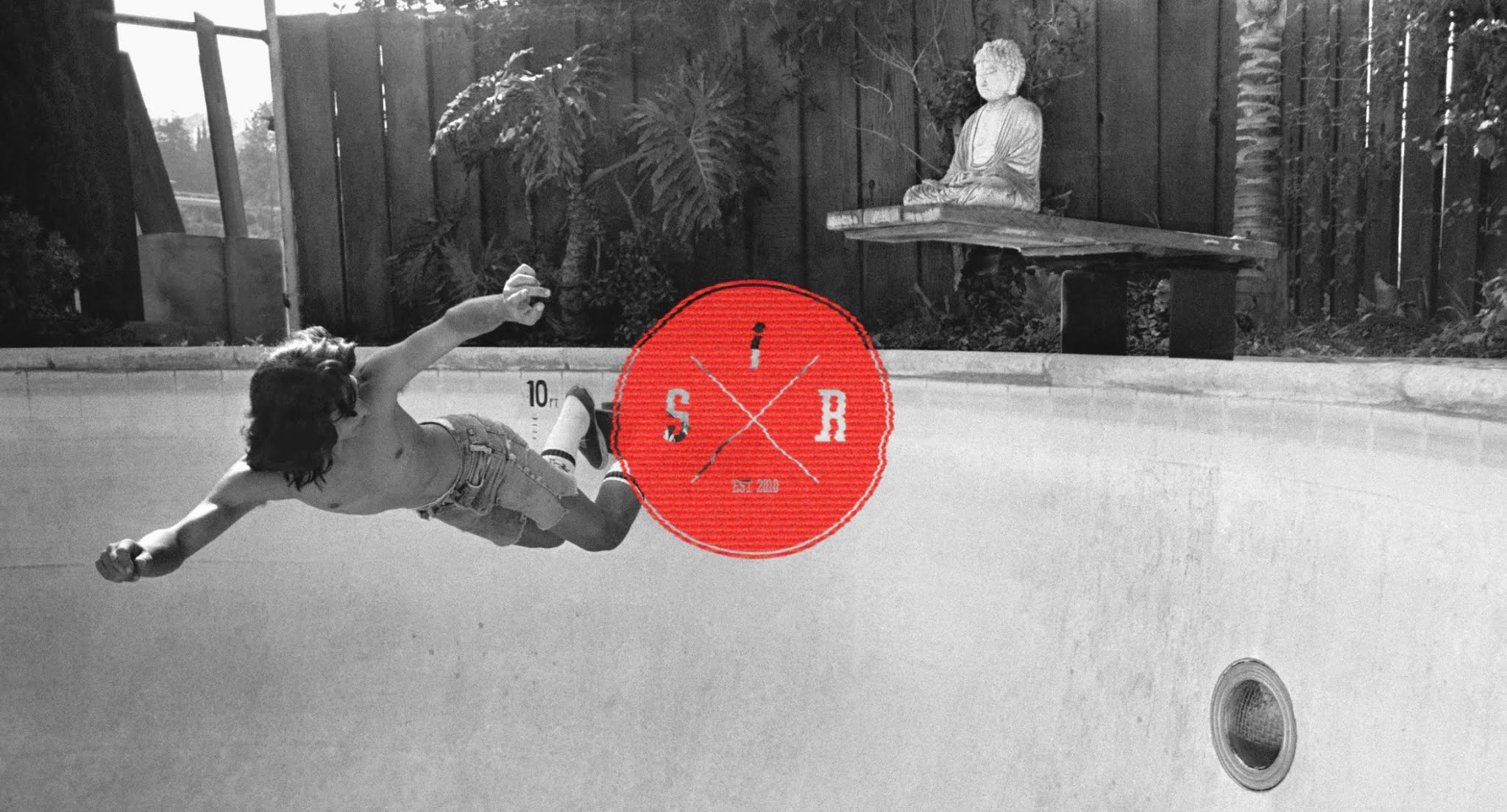 Every Monday morning, Still in Rock begins the week with an article featuring a bunch of recent releases. I dedicate a playlist to the very best of these articles at the end of each month (
link
). Make sure you don't miss anything, join Still in Rock on Facebook (
here
), WhatsApp (
here
), and
Instagram
(
here
)
. Cheers.
Chaque lundi matin, Still in Rock commence la semaine avec plusieurs sorties qui méritent leur pesant de cacahouètes biologiques. Et à la fin de chaque mois, une playlist rassemble le meilleur de ces articles (
lien
). Soyez sûr de ne rien manquer, rejoigniez Still in Rock sur Facebook (
ici
), WhatsApp (
ici
) et
Instagram
(
here
)
. Cheers.
***
Lassie – The Golden Age Of​.​.​.
LP, Discos Peroquébien, 6 August 2021
[garage punk]
🇩🇪
EN: Lassie will (officially) release The Golden Age Of… on August 6th, the right moment to remember the Leipzig scene is beautiful, and big, and trashy, and fun, and gory. This DEVO-loving band has been multiplying excellent releases for a few years now, and this LP is no exception to the rule. The songs are fast-paced, there are post-punk, garage punk, and egg-punk, in short, there's punk-a-go-go. Let's hope that this LP, which can already be found on streaming platforms, will find its way to eternal glory. Discos Peroquébien, we count on you.
FR: Lassie fera paraîtra The Golden Age Of​.​.​. le 6 août prochain, l'occasion de se rappeler que la scène de Leipzig est belle, et grande, et trash, et fun, et gore. Ce groupe amoureux de DEVO multiplie les excellentes sorties depuis quelques années déjà, et cet LP ne déroge pas à la règle. Les morceaux filent à toute vitesse, il y a des influences post-punk, garage punk et egg-punk, bref, du punk-a-go-go. Souhaitons que cet LP que l'on trouve déjà sur les plateformes streaming sache trouver le chemin de la gloire éternelle. Discos Peroquébien, on compte sur toi.
***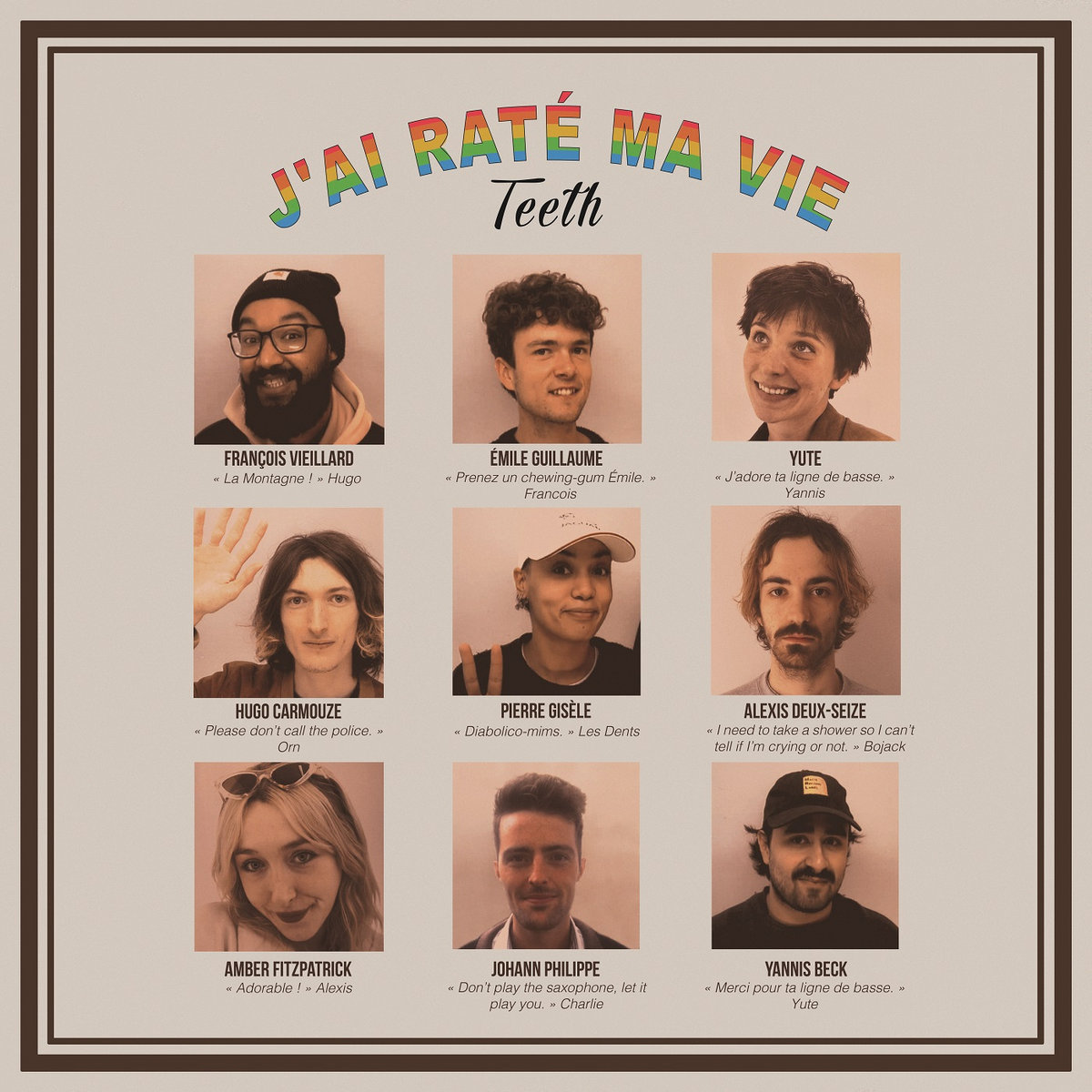 Teeth – J'ai Raté Ma Vie
EP, Flippin' Freaks, 9 July 2021
[alternative pop]
🇫🇷
EN: Here's Flippin' Freaks again! This time, the Bordeaux-based collective releases a new band, Teeth. J'ai Raté Ma Vie is its first EP. The songs are inspired by the garage-pop scene of early 2010. They are also very well produced, a big congratulations to Alexis Deux-Seize and Mathieu Faguier. For the rest, Teeth is oscillating between naive pop ballads (Juliana Hatfield) and some more engaged punk. That's what we expect from an EP: try different directions, experiment, and then decide.
FR: R'voilà la bande à Flippin' Freaks ! Cette fois-ci, le collectif bordelais met à l'honneur Teeth, un nouveau (super-) groupe qui, il y a quelques jours à peine, faisait paraître son premier EP, J'ai Raté Ma Vie. Les morceaux ont en commun une instru inspirée de la scène garage pop du tout début 2010. Ils sont également très bien produits, un grand bravo à Alexis Deux-Seize et Mathieu Faguier. Pour le reste, Teeth aterne entre balade pop naïve (Juliana Hatfield) et chose punk aux allures plus engagées. C'est ce que l'on attend d'un EP : essayer différentes directions, tester la chose, expérimenter.
***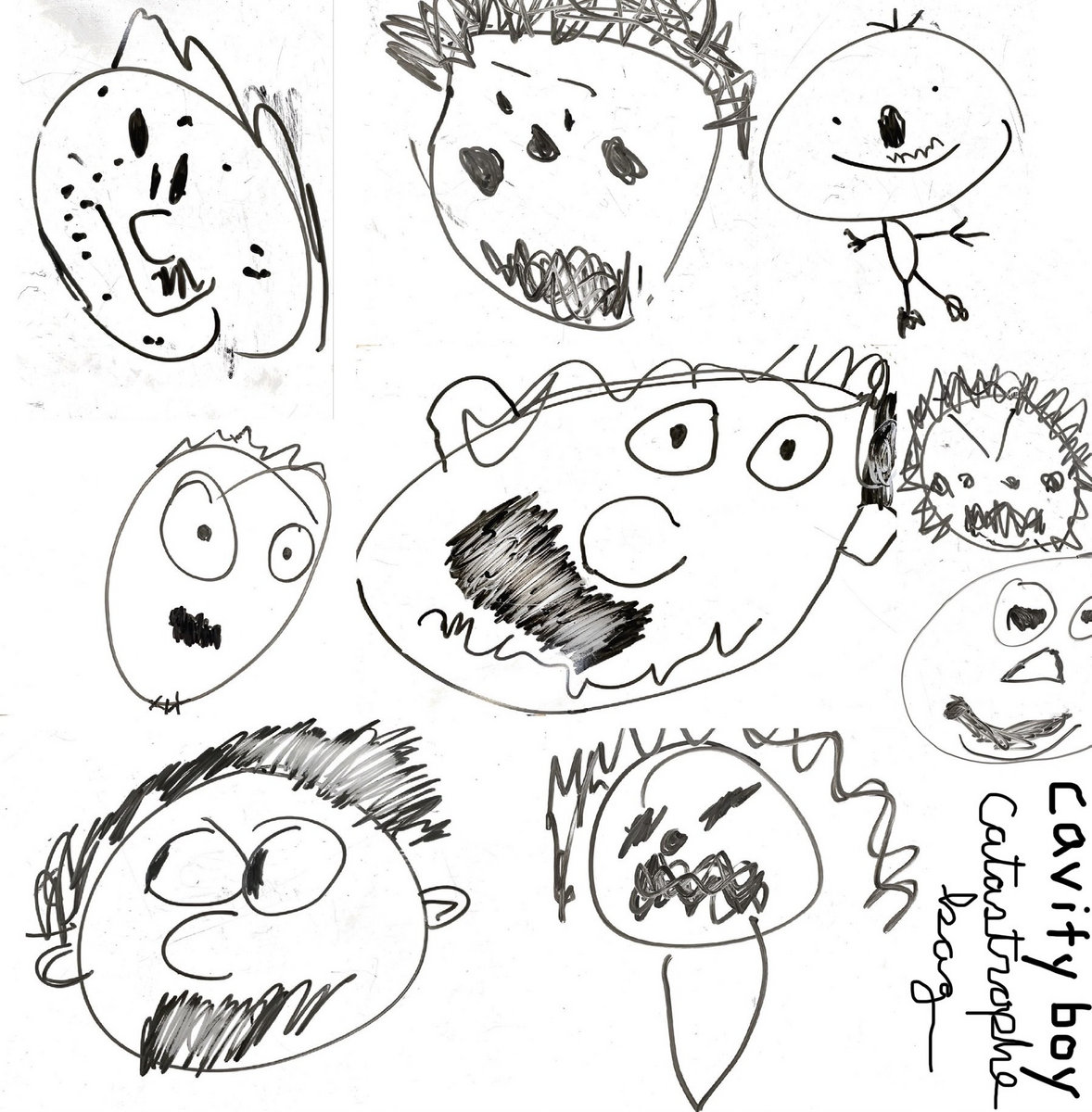 Cavity Boy – Catastrophe Bag
EP, 11 June 2021
[garage pop]
🇺🇸
EN: Cavity Boy is a one-man project from Roanoke (Virginia) that seems determined to pay tribute to the beginnings of the garage scene revival. We remember the Jay Reatard years, the truly lo-fi songs, the slacker lyrics without the music that comes with it. The whole thing works really well. Oh, sure, those who said they liked garage but quickly took refuge in the over-produced albums of the punk scene won't find much to like here. The others will enjoy it very much. I feel like I'm back in the hipster scene in Philly, Brooklyn, or Wicker Park.
FR: Cavity Boy, c'est un one-man project originaire de Roanoke (Virginie) qui semble bien décider à rendre hommage aux débuts du renouveau de la scène garage. On se rappelle les années Jay Reatard, les morceaux véritablement lo-fi, les paroles slacker sans la musique qui passe en force. Le tout fonctionnement drôlement bien. Oh, pour sur, ceux qui ont dit aimer le garage mais qui se sont très vite réfugiés dans les albums sur-produits de la scène punk n'y trouveront pas leur compte. Les autres jubileront. J'ai l'impression de retrouver la scène hipster de Philly, Brooklyn ou Wicker Park.
***
Onlooker – "Easy Breezy"
Single, Serial Bowl Records, 25 June 2021
[garage rock]
🇬🇧
EN: His label warns us, Onlooker is for those who like Hot Snakes, Amyl and the Sniffers, Uranium Club, Wire, and the Oh Sees. Great stuff! That statement is not misleading. Onlooker actually combines post-skate music with more punk songs. The band from Teesside (U.K.) seems to have found the right formula. "Easy Breezy," the single from their forthcoming debut album, Total Rest, is great news for anyone who wants to party all summer long, just like in 2013.
FR: Son label nous averti, Onlooker, c'est pour ceux qui aiment Hot Snakes, Amyl and the Sniffers, Uranium Club, Wire et les Oh Sees. Que du lourd ! Et il faut dire que la publicité n'est pas mensongère. Onlooker combine effectivement le post-skate des uns avec le punk des autres. Le groupe originaire de Teesside (U.K.) semble avoir trouvé la formule qui va bien. "Easy Breezy", le single de son premier album à paraître, Total Rest, est une excellente nouvelle pour qui veut festoyer tout l'été durant, comme en 2013.
***