Every Monday morning, Still in Rock begins the week with an article featuring a bunch of recent releases. I dedicate a playlist to the very best of these articles at the end of each month (
link
). Make sure you don't miss anything, join Still in Rock on Facebook (
here
), WhatsApp (
here
), and
Instagram
(
here
)
. Cheers.
Chaque lundi matin, Still in Rock commence la semaine avec plusieurs sorties qui méritent leur pesant de cacahouètes biologiques. Et à la fin de chaque mois, une playlist rassemble le meilleur de ces articles (
lien
). Soyez sûr de ne rien manquer, rejoigniez Still in Rock sur Facebook (
ici
), WhatsApp (
ici
) et
Instagram
(
here
)
. Cheers.
***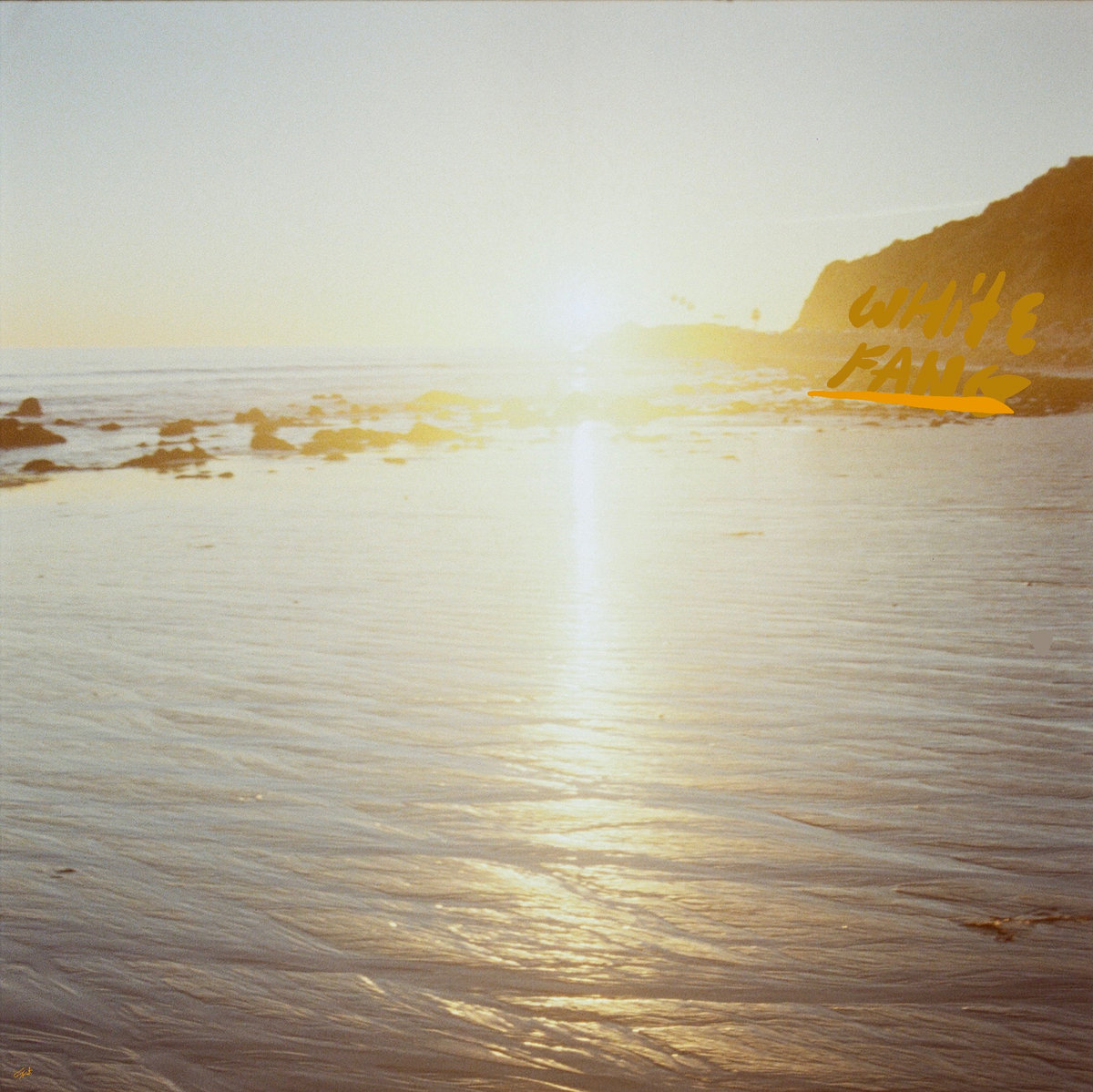 White Fang – Don't Want To Hear It
LP, Gnar Tapes, 15 February 2021
[slacker rock]
EN: At this stage, it's real genius. White Fang has always been one of the biggest trolls in the indie rock scene. The band's shows are exceptional. The band's albums are irregular but always ironic and fun. With Don't Want To Hear It, White Fang just put out its best LPs in years. The production, although mid-fi, has a proud hard rock feel while the songs are full of dumb punk & slacker references. "No More Classic Rock" is obviously the first gem of this album. White Fang asks the big question of the early 2020s: where did the classic rockers go? When they were around, we knew who to fuck with. The rest of the LP oscillates between video games, anarchism, trucks, and alcoholism, in short, everything that makes the beauty of a truly alternative world. One thing is sure, White Fang doesn't eat organic food. The band is the antithesis of the yuppies-woke movement. I'm in.
FR: À ce state, ça relève du génie. White Fang a toujours été l'un des plus grands trolls de la scène indie rock. Ces concerts sont exceptionnels. Ses albums sont irréguliers, mais toujours ironiques et fun. Seulement, avec Don't Want To Hear It, White Fang vient délivrer son LP le plus abouti depuis longtemps. La production, bien que mid-fi, aborde de fiers allures hard rock tandis que les titres enchainent les références au dumb punk / slacker. "No More Classic Rock" est bien évidemment la première perle rare de cet album. White Fang y pose la grande question de ce début d'années 2020s : mais où sont passés les classic rockers ? Lorsqu'ils étaient là, on savait au moins de qui on pouvait se foutre. Le reste de l'album oscille entre jeux vidéos, anarchisme, camions et alcoolisme, bref, tout ce qui fait la beauté d'un monde véritablement alternatif. Une chose est sure, ça ne mange pas bio par ici. White Fang est l'antithèse des yuppies-woke. I'm in.
***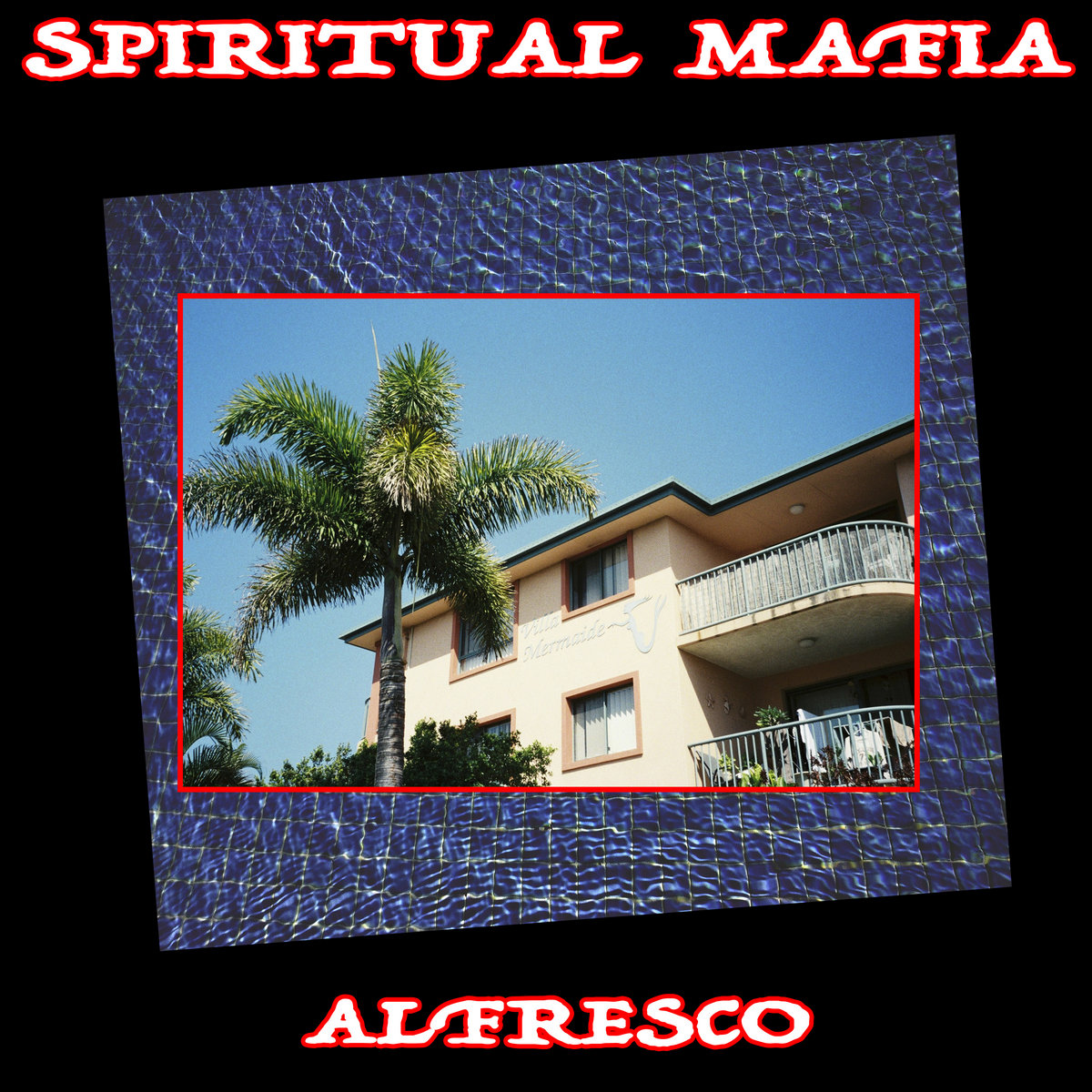 Spiritual Mafia – Alfresco
LP, Anti Fade Records + Ever Never Records, 12 March 2021
[indie rock]
EN:
Spiritual Mafia has something fundamentally very heavy. It reminds me of Iggy Pop's music. The first album of this super-band is being released these days, and already, we can say that it will be one of the heaviest albums of 2021. The base plays the role of a steamroller. Spiritual never accelerates the rhythm and makes this lack of variations its best weapon. In the end,
Alfresco
is a powerful album, a kick in the DIY door. It would not have been possible for the band to better anchor its identity in just 30 minutes. Without falling into King Gizzard-style bands' sci-fi, Spiritual Mafia uses a bit of foggy mystery (à la
Vast of Night
) without falling into post-punk. That's great!
FR:
Spiritual Mafia a quelque chose de fondamentalement très pesant. Il me rappelle en cela la musique d'Iggy Pop. Le premier album de ce super-groupe paraît ces jours-ci, et déjà, on peut se dire qu'il fera partie des albums les plus lourds de 2021. La base joue le rôle de rouleau compresseur. Spiritual n'accélère jamais le rythme et fait de cette absence de variations sa meilleure arme. Au final,
Alfresco
est un album puissant, un coup de pied dans la porte DIY. Il n'eut pas été possible que le groupe puisse mieux ancrer son identité en 30 minutes à peine. Sans tomber dans la sci-fi des groupes à la King Gizzard, il vient nous dire qu'un peu de mystère brumeux (à la
Vast of Night
) est encore possible sans tomber pour autant dans le post-punk.
***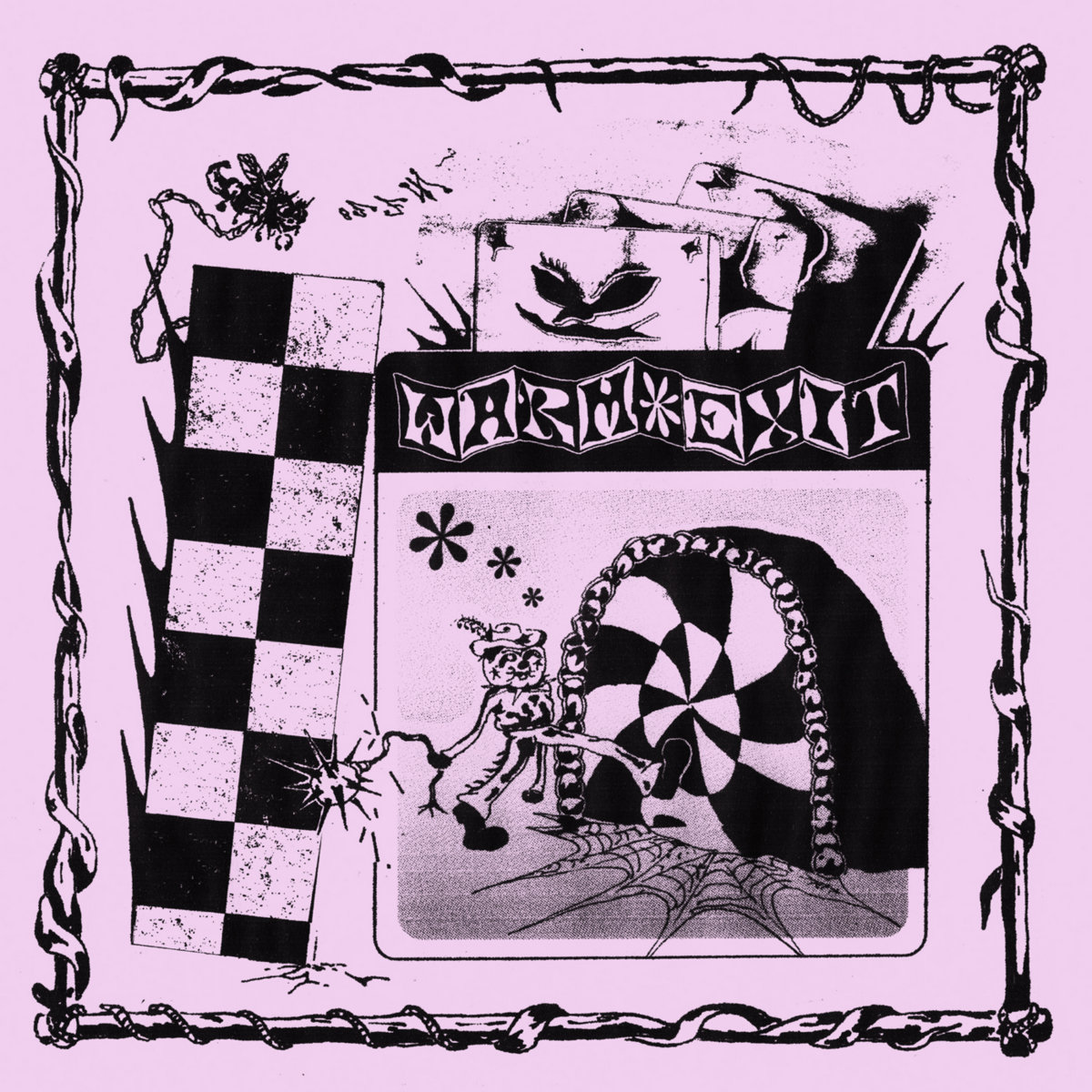 Warm Exit – Warm Exit
EP, Belly Button Records, 13 March 2021
[egg punk]
EN:
Warm Exit is a band from Brussels that isn't quite sure between egg-punk and
UFO
shits. One thing is certain, its new EP is very good. "
15 Times
" makes me think of what would have been the punk soundtrack of the movie
The Fly
. Warm Exit shies away from none of the eighties pleasures. Don't think that Warm Exit is just here to go for it.
Crocodile
stalls for at least 10 seconds… Well, okay, Warm Exit is here to go for it. Speed, trash, and speed.
FR: Warm Exit, c'est un groupe originaire de Bruxelles qui hésite entre egg-punk et délires UFOs. Une chose est certaine, son nouvel EP est très bon. "15 Times" me fait penser à ce qu'aurait été la bande-son punk du film La Mouche. Warm Exit semble ne reculer devant aucun des plaisirs de la scène eighties. N'allez pas croire toutefois que Warm Exit n'est là que pour foncer. Crocodile temporise pendant 10 secondes au moins… Bon, ok, Warm Exit est là pour foncer.
***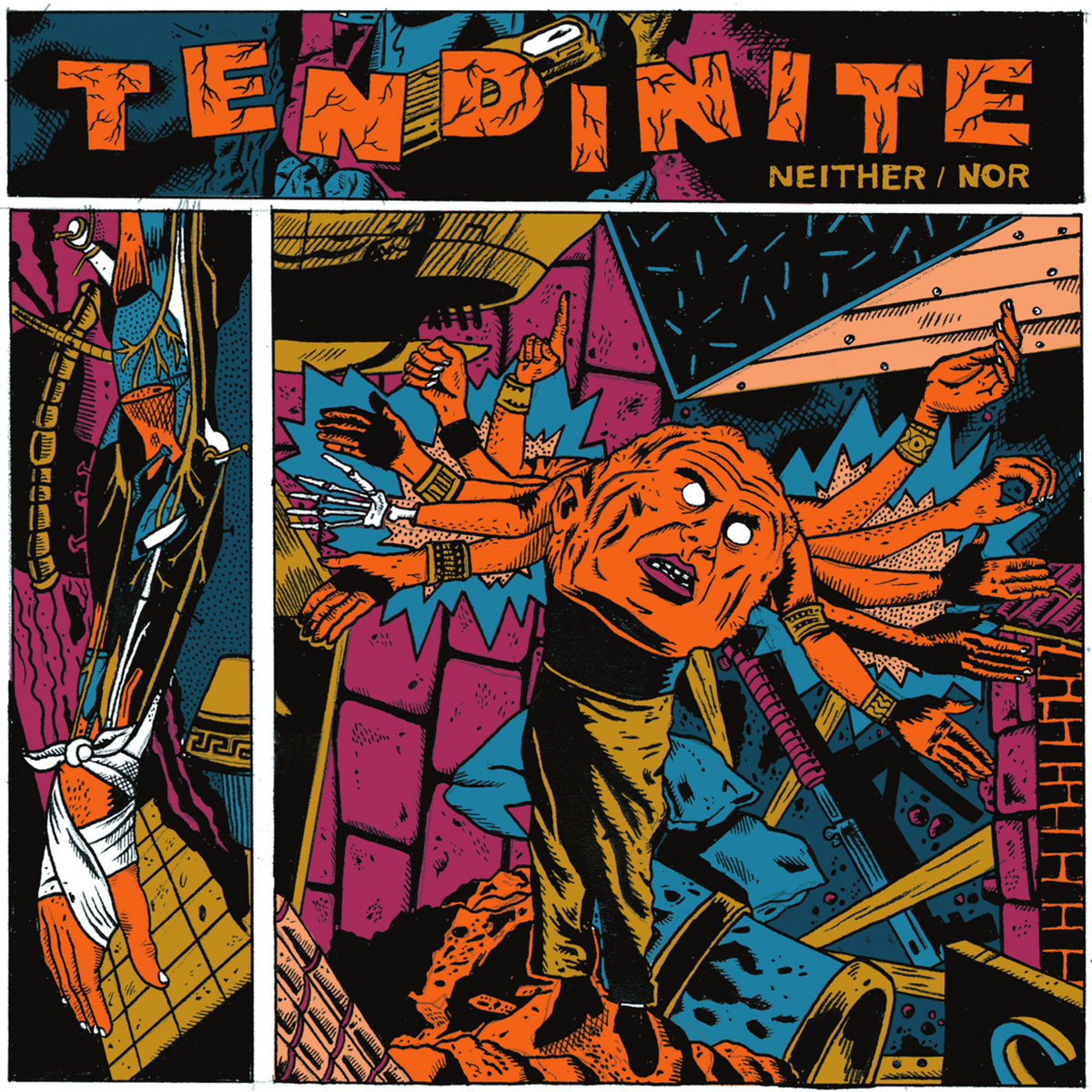 Tendinite – Neither​/​Nor
EP, Araki Records / Poutrage Records, 12 February 2021
[gros rock]
EN:
Tendinite is a French band (Reims) that, according to its Bandcamp description, "emerged from the cellars of Reims in 2016, mixing noise rock, punk, garage, boogie-woogie, surf music, and more". What this description doesn't say is that Tendinite is a mashup of the slasher culture.
Creepshow
(1982) and
Chillerama
(2011) come to mind when I listen to his new album,
Neither/Nor
. The voice is powerful, disturbing. The guitar never fails, a real chainsaw that comes to crush all melodies. The drums and the base don't end up competing. It makes this LP a modern-day
Maniac
(1980). "
Nostrils
" is the best example: when no band member wants to lose his leadership, this is the best thing that can happen. The band must be a
dictatorship
; Tendinite seems to have understood it very well.
FR:
Tendinite, c'est un groupe français (Reims) qui, à en croire sa description Bandcamp, "a émergé des caves rémoises en 2016, mixant jusqu'à plus soif le noise rock, le punk, le garage, le boogie woogie, la surf music et plus si affinités". Ce que cette description ne dit pas, c'est que Tendinite est un mashup de la culture slasher.
Creepshow
(1982) et
Chillerama
(2011) me viennent à l'esprit lorsque j'écoute son nouvel album,
Neither​/​Nor
. La voix est puissante, inquiétante. La guitare ne déssemplit jamais, une véritable tronçonneuse qui vient écrasser toutes les mélodies. La batterie et la base n'en finissent pas non plus de se faire concurrence. Au final, l'album est une véritable course poursuite, un
Maniac
(1980) des temps modernes. "
Nostrils
" en est le meilleur exemple : lorsqu'aucun membre du groupe ne veut perdre son leadership, voilà ce qu'il peut se passer de meilleur. Le groupe doit être une
dictature
; Tendinite l'a semble-t-il très bien compris.