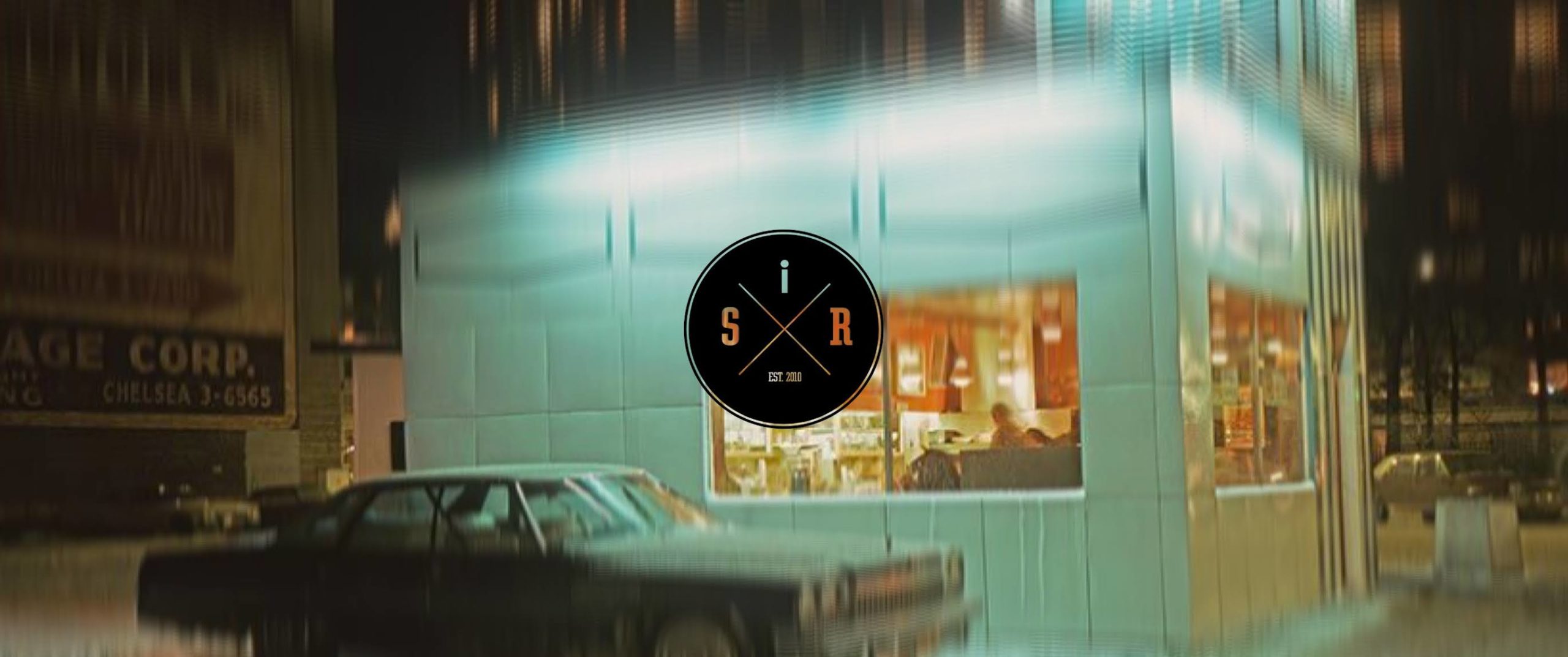 Every Monday morning, Still in Rock begins the week with an article featuring many recent releases. I dedicate a playlist to the very best of these articles at the end of each month (
link
). Make sure you don't miss anything, join Still in Rock on Facebook (
here
), WhatsApp (
here
), and Instagram (
here
)
. Cheers.
Chaque lundi matin, Still in Rock commence la semaine avec plusieurs sorties qui méritent leur pesant de cacahouètes biologiques. Et à la fin de chaque mois, une playlist rassemble le meilleur de ces articles (
lien
). Soyez sûr de ne rien manquer, rejoigniez Still in Rock sur Facebook (
ici
), WhatsApp (
ici
) et
Instagram (
here
)
. Cheers.
***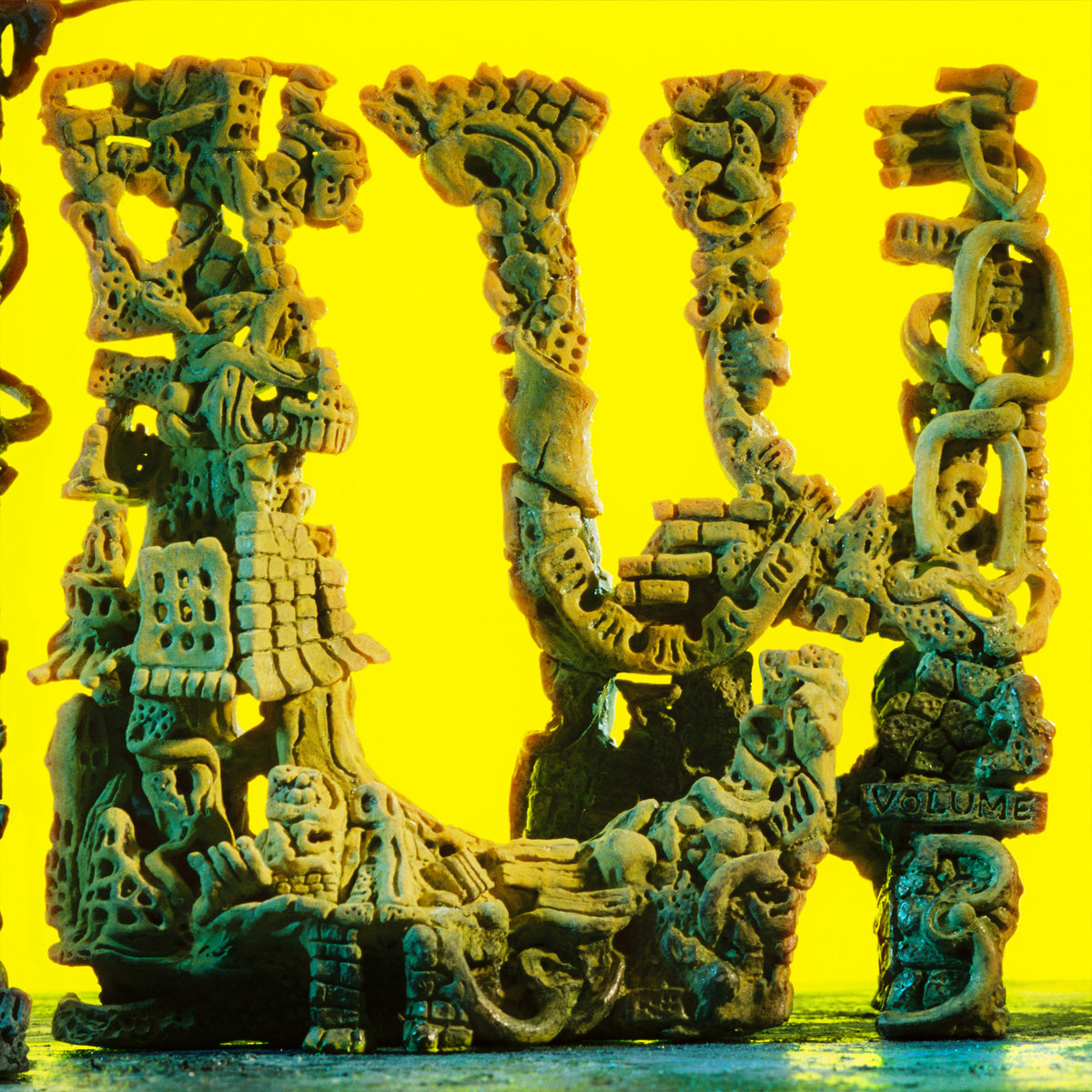 King Gizzard & The Lizard Wizard –
L​.​W.
LP, Flightless, 25 February 2021
[psych rock]
EN:
Beware the transformation. The better it goes, the more I find similarities between K.G. and Oh Sees. It starts with the album covers, which compete fiercely in terms of ugliness (
see
). It goes on with a music that, in the end, revolves around a common theme: exploring every nook and cranny of psychedelic rock'n'roll. And then there's this ability to constantly release LPs of very high quality. Yup. As you can see for yourself, King Gizzard's new album doesn't make any big splits, and you know what, that's probably the best news of the week. The opening track bridges several of the band past universes:
Flying Microtonal Banana, Gumboot Soup
and
Fishing For Fishies.
The rest is overall groovy, from "
Pleura
" to the last song that reminds
Infest The Rats' Nest
to our loving memories.
FR:
Attention, transformation imminente. Plus ça va, et plus je trouve des ressemblances entre K.G. et Oh Sees. Ça commence avec les pochettes qui se font une concurrence acharnée en termes de laideur (
voir
). Ça se poursuit avec des albums qui, finalement, tournent autour d'un thème commun : explorer chaque recoin de la matière psychédélique. Et puis, il y a cette capacité à faire paraître sans cesse des LPs de très haut vol. Yup. Vous l'aurez donc compris par vous même, le nouvel album de King Gizzard ne réalise aucun grand écart, et vous savez quoi, c'est probablement la meilleure nouvelle de la semaine. Le titre introductif me semble être le plus réussi de tous, parce qu'il fait le pont entre plusieurs de ses univers passés :
Flying Microtonal Banana
,
Gumboot Soup
et
Fishing For Fishies
. Le reste est globalement groovy, de "
Pleura
" jusqu'au dernier titre qui rappelle
Infest The Rats' Nest
à nos souvenirs aimants.
***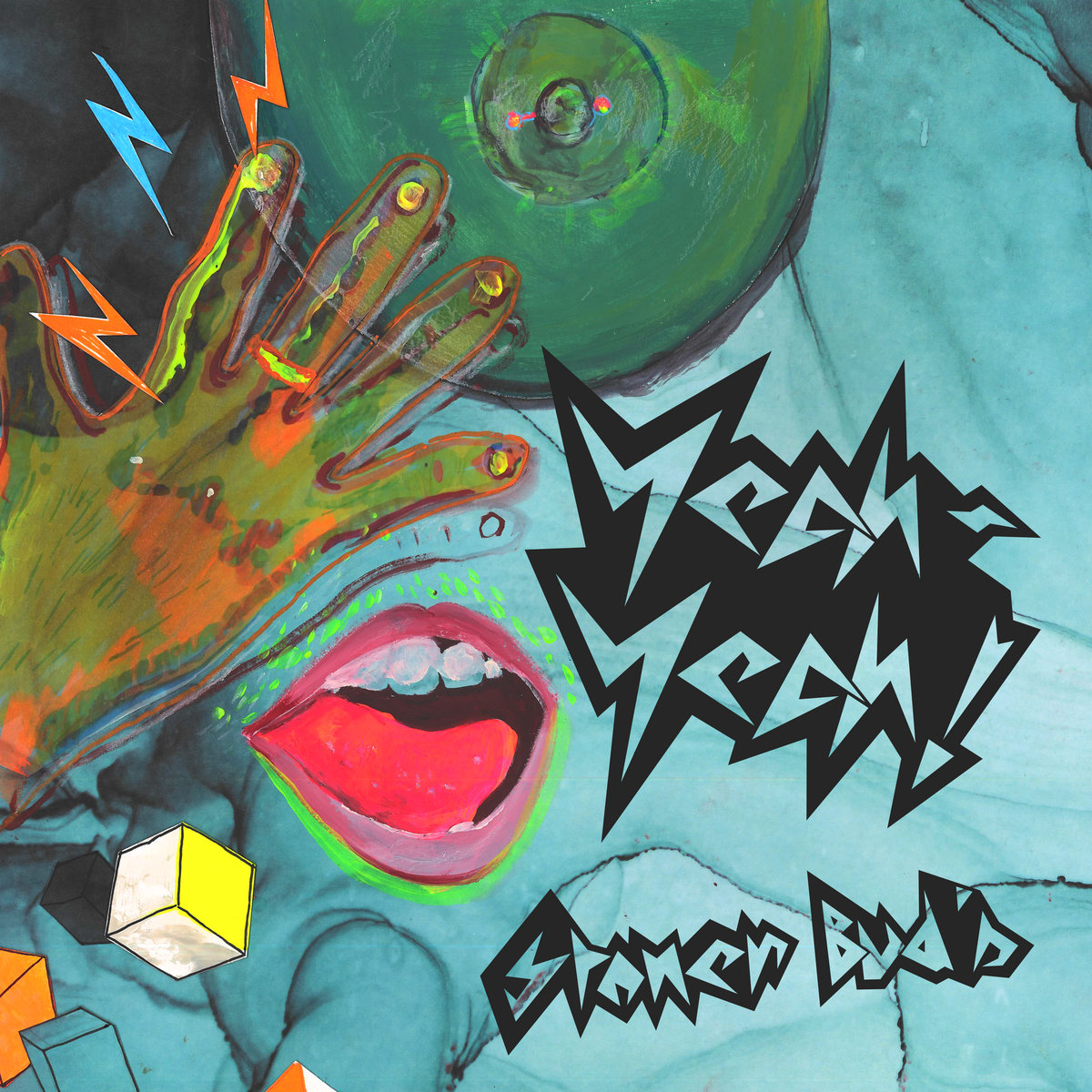 Stoner Bud's – Yeah​-​Yeah !
EP, Flippin' Freaks / Blue End Records, 26 February 2021
[slacker rock]
EN:
Oh, some slacker! I was beginning to despair, having even given in to the idea of writing advanced obituaries (
see
). Fortunately, the excellent Freaks from Bordeaux come to my rescue with a project that is true to the spirit of the gang. Recorded by Alexis Deux-Seize (Wet Dyedream), Yeah-Yeah! introduces itself to us with a first song to make the great lyricists of this world blush. Joking aside, Stoner Bud's plays the band to the fullest in a Lester Bangs style, a member of the cult believing in rock music as "the strongest, most resilient, most invincible Superjoke in history". The EP suggests that the first album will be very interesting, as evidenced by the introduction à la Dictators, the vocals of "
My Feelings
", the Skegss of "
No Shirt, No Shoes, No Dice
" and the desire (quite DIY, still) to go through the last second.
FR:
Oh, du slacker ! Je commençais à désespérer, m'étant même rendu à l'idée d'écrire des nécrologies avancées sur le genre (
voyez
). Heureusement, les excellents Freaks de Bordeaux viennent à ma rescousse au moyen d'un projet fidèle à l'esprit du gang. Enregistré par Alexis Deux-Seize (Wet Dyedream),
Yeah​-​Yeah !
s'introduit à nous avec un premier morceau à faire rougir les grands paroliers de ce monde. Blague à part, Stoner Bud's joue à fond la carte Lester Bangs en laissant à penser qu'il croit au rock comme "
the strongest, most resilient, most invincible Superjoke in history
". L'EP laisse penser que le premier album sera très bon, j'en veux pour preuve l'introduction à la Dictators, les phases vocales de "
My Feelings
", le Skegss de "
No Shirt, No Shoes, No Dice
" et la volonté (encore DIY) de passer en force sur le final. C'est bien, très bien senti.
***
Johnny Mafia – "I'm Sentimental"
Single, Howlin Banana Records, 26 February 2021
[gros rock]
EN:
Johnny Mafia is one of our French torchbearers. Here is its story, in a (quite) shortened version. It all starts in 2016 with
Michel-Michel Michel
. The band puts a spotlight on the indie scene, it's sold out everywhere it goes. The sound gets considerably stronger in 2018 with
Princes de l'Amour
. Johnny goes from François L'embrouille to Johnny English, a spy who goes out of its own field of action. The band finally comes back these days with the first single from its third album, "
I'm Sentimental
". He joins forces with the legendary Howlin Banana Records for the purpose. Johnny Mafia seems to have spent his lockdown at the gym, lifting cast iron for several months. He now comes to hit us with what I can only describe as "big rock".
It's huge
, as Kenny Bania used to say.
FR:
Johnny Mafia, c'est l'un de nos flambeaux français. Voici son histoire, en version très abrégée. Tout commence en 2016 avec
Michel-Michel Michel
. Le groupe met alors un coup de pied à la scène indie, il fait sold out partout où il se rend. Le son se muscle considérablement en 2018 avec
Princes de l'Amour
. Johnny devient international, passant alors de François L'embrouille à Johnny English, espion français envoyé sur la stratosphère du rock garage. Le groupe revient finalement ces jours-ci avec le premier single de son troisième album, "
I'm Sentimental
". Il s'associe pour cela au légendaire Howlin Banana Records, et vient nous montrer à quel point le confinement lui a profité. Johnny Mafia a semble-t-il passé son temps à la salle de muscu, que voulez-vous, c'est un type comme ça, Johnny. Après avoir soulevé de la fonte pendant plusieurs mois, il vient donc nous cogner avec ce que je ne peux qualifier autrement que du "gros rock".
It's huge
, comme disait Kenny Bania.
***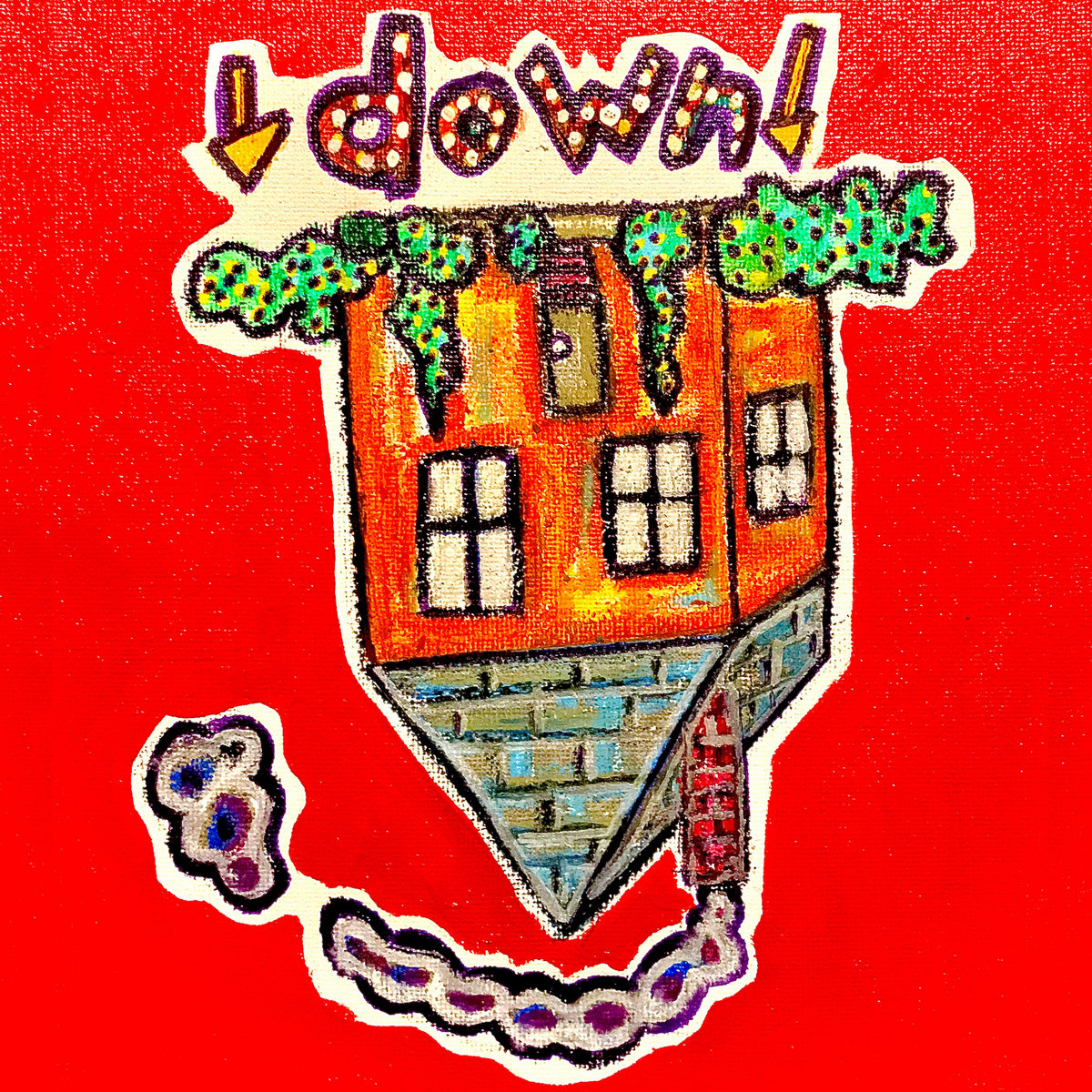 gloo – "Down"
Single, Hassle Records, 26 February 2021
[UK rock]
EN: I wanted something heavy to accompany Johnny Mafia. I found "Down", the new single of the gloo band from Littlehampton (UK). The band claims to be from the school The Stooges / AC/D/C, two extremes which, put together, gives an interesting result. If we can fear over-production (this is often what happens to English bands), gloo sticks for the moment to teenage rock which would please all college film fans. What if gloo was our new European, uh, English quarterback?
FR: Je voulais quelque chose de bien lourd pour accompagner Johnny Mafia. J'ai trouvé "Down", le nouveau single du groupe gloo originaire de Littlehampton (UK). Le groupe se revendique de l'école The Stooges / AC/D/C, deux extrêmes qui, mis ensemble, donne lieu à un résultat intéressant. Si l'on peut craindre une sur-production (c'est souvent ce qui arrive aux groupes anglais), gloo s'en tient pour l'instant à du teenage rock qui ferait plaisir à tous les amateurs de film college. Et si gloo était notre nouveau quaterback européen, euh, anglais ?