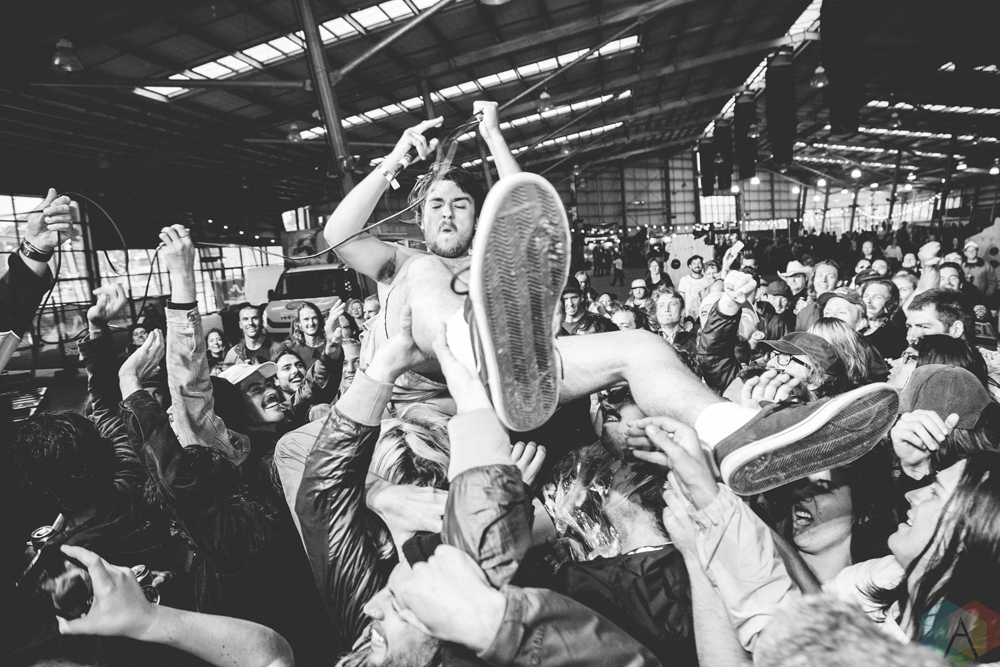 EN: As you may know, I published the 2020 rankings last December. I sent them to the bands and labels, and ventured to propose some interviews. Caught in the moment, I forgot that Arron Mawson, Legless Records' creator, was also part of Stiff Richards. So, rather than combining everything in one interview, we decided to do two. Here is the first part, on Legless Records' side.
FR: En décembre dernier, je publiais les classements 2020. Je les faisais parvenir aux groupes et labels concernés, et m'aventurais à proposer quelques interviews. Pris dans l'instant, j'en oubliais que Arron Mawson, le créateur de Legless Records, faisait aussi partie de Stiff Richards. Alors, plutôt que de tout combiner en un seul interview, nous avons décidé d'en faire deux. Voici la première partie, côté Legless Records.
***
Let us start with a playlist curated by
Legless Records for Still in Rock
***
You created Legless Records in 2017, I suppose for the purpose of putting Stiff Richards out (your own band). What was your intention at the time? Was it to grow into a big world label, or to remain DIY?
There hasn't really been any intention from the get-go… We started playing music together, people liked it and then we started pressing some records. It'll only get as big as my basement can handle, haha.
Excellent. Over the years, what has become the philosophy of Legless Records? If you should summarize its spirit in ONE sentence, what would it be?
"Get on with it".
Legless has a clear "sound": most of your bands are into (Australian) powerful garage punk. Is that only because you like this kind of music, or are you also trying to build an identity?
Everything we've put out so far has been friends bands or friends of friends, so… I guess it just naturally found its own identity. Plus, I love all the music.
Makes sense. Now, what's your online strategy? I mean, with all of the social media and all of this fast-moving information, it must be quite challenging to capture people's attention?
Honestly, I don't really think about it much, I just try to let the music and bands speak for themself. I'm just trying to create an outlet for us to all put stuff out without too much bullshit.
Well, it works seemingly! You already released almost 10 LPs, EPs and singles (according to Discogs). What is making you the proudest (for now) in terms of how you handled stuff for the label?
When the covid lockdowns started in Australia, I realized that bands would be hit hard so that's kind of when we kicked into gear. It felt like we were pushing shit up hill a little bit with delays on pressing/shipping, etc, but getting out the other end of the year releasing what we did felt really good. I'm proud of all the bands, and I thank them all for making the year a lot better than it could have been.
You released Tony Dork's Struggle Street, a true masterpiece. Can you tell us what the entire process has been, from the first discussions to… now?
I guess we just ended up becoming good mates after Stiff Richards and Tony Dork played a bunch of shows together. Those guys aren't too caught up in any scene and have plenty of time for people, so I think it was obvious for me when I started thinking about putting out bands other than Stiffs. That LP was easily one of my favorite releases for 2020 and they needed a little help with getting it out so we just worked together and made it happen. A few beery sessions of shit talk on my lounge room floor and one ripper LP.
You also released GTRRC II. Can you tell us about the story behind this one?
Billy from Research Reactor Corp is probably the best person to ask about that.
That whole Sydney crew are relentless, some of the most insane stuff coming out of Australia at the moment in my opinion, and they ain't showing signs of slowing down. When the tape was coming out and id seen who they'd teamed up with it was just kind of obvious to get it pressed.
Is rock'n'roll (including the scene garage scene) just a joke? Should it be?
The whole world is a joke at the moment.
Fair enough, haha! Which bands you would like to add to your roaster?
You'll be hearing them over 2021. 🤘🏽
Honestly, I haven't been to France & haven't delved too far into the music scene there yet but my buddy was showing me Condor, Rixe & BOSS the other day which I think is the same dude with a couple of different lineups.
Pretty shit hot.
Which bands are your favorite ever?
I think Eddy Current Suppression Ring will always be the band that stands above the rest for me. It's what introduced me to a lot of the stuff I love today, but honestly, it's one of the most impossible questions to answer.
Well… Andrew Savages (Parquet Courts) gave me the same name! OK, what is the most exciting news related to Legless Records?
None of us got covid & people are buying records…. So I guess we're coming into this year feeling pretty excited to keep the ball rollin'.
What changes you would like to see in the garage scene (generally speaking)? Are we going in the right direction?
I used to get annoyed about how seriously some people take themselves and how much of a contradiction the music scene can be sometimes, but I just find it comical now. With the state of the world at the moment, I think it's better to focus on the fact that we're incredibly lucky to be able to even put music out.
Is rock'n'roll dead?
Haha, fuck no!