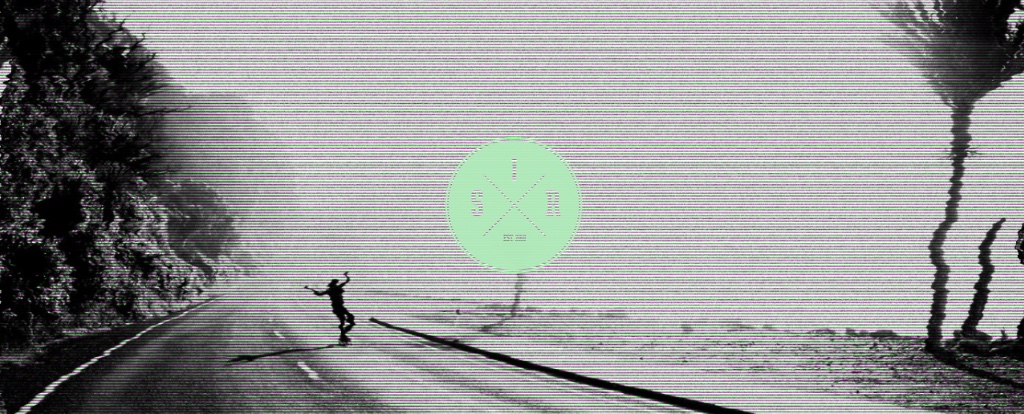 Every Monday morning, Still
in Rock begins the week with an article featuring a bunch
of recent releases. I dedicate a playlist to the very best of these articles at the end of each
month (
link
). Make sure you don't miss anything, join Still in
Rock on Facebook (
here
), WhatsApp (
here
), and Instagram (
here
)
.
Cheers.
Chaque lundi matin, Still in Rock commence la semaine avec plusieurs sorties
qui
méritent leur pesant de cacahouètes biologiques. Et à la fin de chaque mois, une playlist
rassemble le meilleur de ces articles (
lien
). Soyez sûr de ne rien
manquer, rejoigniez Still in Rock sur Facebook
(
ici
), WhatsApp (
ici
) et
Instagram (
here
)
. Cheers.
***
King Gizzard – K.G.
LP, KGLW, 20 November 2020
[psych rock]
EN: It's all in the name. With K.G., King Gizzard releases its first compilation, or rather, combination… It's a bit as if the band took many of the elements that made its success and combined them in one and the same album. The patchwork is strange. The acoustic guitar on one side ("Minimum Brain Size") and its desires for hard stuff on the other ("Some Of Us" and "The Hungry Wolf Of Fate"), the oriental sounds ("Straws In The Wind") and its pop to make the chicks dance ("Honey") make strange mixes. "Instrasport" illustrates it best, King Gizzard makes a synthesis quickly inaudible. Overall, there are some good ideas, but the rhythm of the album is too fast for us to hang on to it. What's more, it really goes in all directions. K.G. is a little too "in your face" to move the listener passing by. It's a quite harsh critic, but you have to expect a lot more from the best psych band in history.
FR: Tout est dans le nom. Avec K.G., King Gizzard sort sa propre compilation, ou plutôt, combinaison… C'est un peu comme s'il avait pris beaucoup des éléments qui ont fait son succès pour les combiner dans un seul et même album. Le patchwork est étrange. La guitare acoustique d'un côté ("Minimum Brain Size") et ses envies hard de l'autre ("Some Of Us" et "The Hungry Wolf Of Fate"), les sonorités orientiales ("Straws In The Wind") et sa pop pour faire danser les minettes ("Honey") font de drôles de mélanges. "Instrasport" l'illustre le mieux, King Gizzard y fait une synthèse rapidement inaudible. Globalement, on y trouve de très bonnes idées, mais le rythme de l'album est bien top rapide pour que l'on puisse s'y accrocher. Qui est plus, ça part véritablement dans tous les sens. K.G. est un peu trop "tiens, dans ta gueule" pour émouvoir l'auditeur de passage. C'est un constat plutôt dur, mais il faut attendre beaucoup plus du meilleur groupe psychédélique de l'histoire.
***
Memes – Memes
EP, Fierce Panda Records, date
[garage rock]
EN:
Memes is a band from Glasgow for which I already wrote a love letter (
here
). He's back these days with a five-track EP that seems to be a compilation of the best garage-punk hits of the year 2020. From the excellent "
So What
" to "
J.O.B.S.
", Memes is a melody-driven album, delivering hit after hit – just like Usan Bolt used to do with cocktails. The whole thing is very Melbourne, Next Gen. Memes is the future – as long as no song like "
Cheer Up
" ever comes out again.
FR:
Memes, c'est un groupe originaire de Glasgow sur lequel j'ai déjà posé mes lauriers (
ici
). Il revient ces jours-ci avec un EP de cinq morceaux qui paraît être une compilation des meilleurs hits garage-punk de l'année 2020. Depuis l'excellent "
So What
" jusqu'à "
J.O.B.S.
", Memes enchaine les mélodies comme Usan Bolt enchainait les cocktails. Le tout est très Melbourne, très Next Gen. Memes, c'est l'avenir – à condition qu'il ne ressorte jamais aucun titre comme "
Cheer Up
".
***
Bee Bee Sea – Day Ripper
LP, Wild Honey Records, 9 October 2020
[garage pop]
EN: Anyone who has ever been to a Bee Bee Sea concert knows how excellent the Italian band is. Anyone who reads the Still in Rock's Delusions articles also knows that they released some very good singles earlier this year. But how can one imagine that he could release such a magnificent album? How could one have thought that Bee Bee Sea would make Day Ripper one of 2020 biggest hits? The album is 34 minutes long, it's all about partying. It's monstrous. The first three tracks are instant classics, while the last two will make the Queen of England's head spin. As for the rest, there is no soft spot (see "Destroy"). Bee Bee Sea is no longer a band in the making, it is now one of the greats of this world.
FR: Quiconque est déjà allé à un concert de Bee Bee Sea sait à quel point le groupe italien est excellent. Quiconque lit les articles Delusions de Still in Rock sait aussi qu'il a fait paraître de très bons singles plus tôt dans l'année. Seulement, comment imaginer qu'il puisse sortir un album à ce point efficace ? Comment penser que Bee Bee Sea puisse faire de Day Ripper l'un des hits de 2020, un exemple de ce que la garage pop peut faire de mieux ? L'album s'étend sur 34 minutes, et ce sont autant d'occasions de faire la fête. C'est monstrueux. Les trois premiers morceaux sont des classiques instantanées, tandis que les deux derniers feront tourner la tête de la Reine d'Angleterre. Pour le reste, il n'y a aucun ventre mou, preuve en est avec "Destroy". Que ce soit dit, Bee Bee Sea n'est plus un groupe en devenir, il est désormais l'un des grands de ce monde.
***
Satanic Togas – X​-​Ray Vision + The Shit That Killed Elvis
EP, Goodbye Boozy Records / Squirt Shit Records, 27 October 2020
[garage punk]
EN: Satanic Togas is a garage punk band from Sydney (Australia) which is the quintessence of the 'zines culture. With it, the tracks are always short, always obscure, always dirty, always fun. In fact, the future couldn't be trashier than here. On the one hand, we have X-Ray Vision, a speedy garage-punk album released by Goodbye Boozy Records. It is also supported by the Warttmann Inc. collective, always on the good Australian moves. Go listen to "Hit #69". On the other side, we have The Shit That Killed Elvis, an EP which is a bit better produced, a bit more efficient. I find "Useless" particularly good. Satanic Togas sends us into a post-apocalyptic slasher, where the blood is fluorescent green – à la Creepshow (1982).
FR: Satanic Togas, c'est un groupe de garage punk originaire de Sydney (Australie) qui est la quintessence même de la culture 'zines. Avec lui, les titres sont toujours courts, toujours obscurs, toujours sales, toujours fun. Le futur ne peut être plus trash que dans sa musique, preuve en est avec ses deux nouvelles sorties. D'un côté, on a X​-​Ray Vision, un album de speedy garage-punk qui voit le jour via Goodbye Boozy Records. Il est aussi soutenu par le collectif Warttmann Inc., toujours sur les bons coups australiens. Allez écouter "Hit #69" et ses compères. De l'autre côté, on a The Shit That Killed Elvis, un EP qui est un brin mieux produit, un brin plus efficace. Je trouve "Useless" particulièrement dans l'air du temps. Satanic Togas nous envoie dans un slasher post-apocalyptique, là où le sang est vert fluo – à la Creepshow (1982).
***
Bonus:
Oh Sees – Live on KEXP