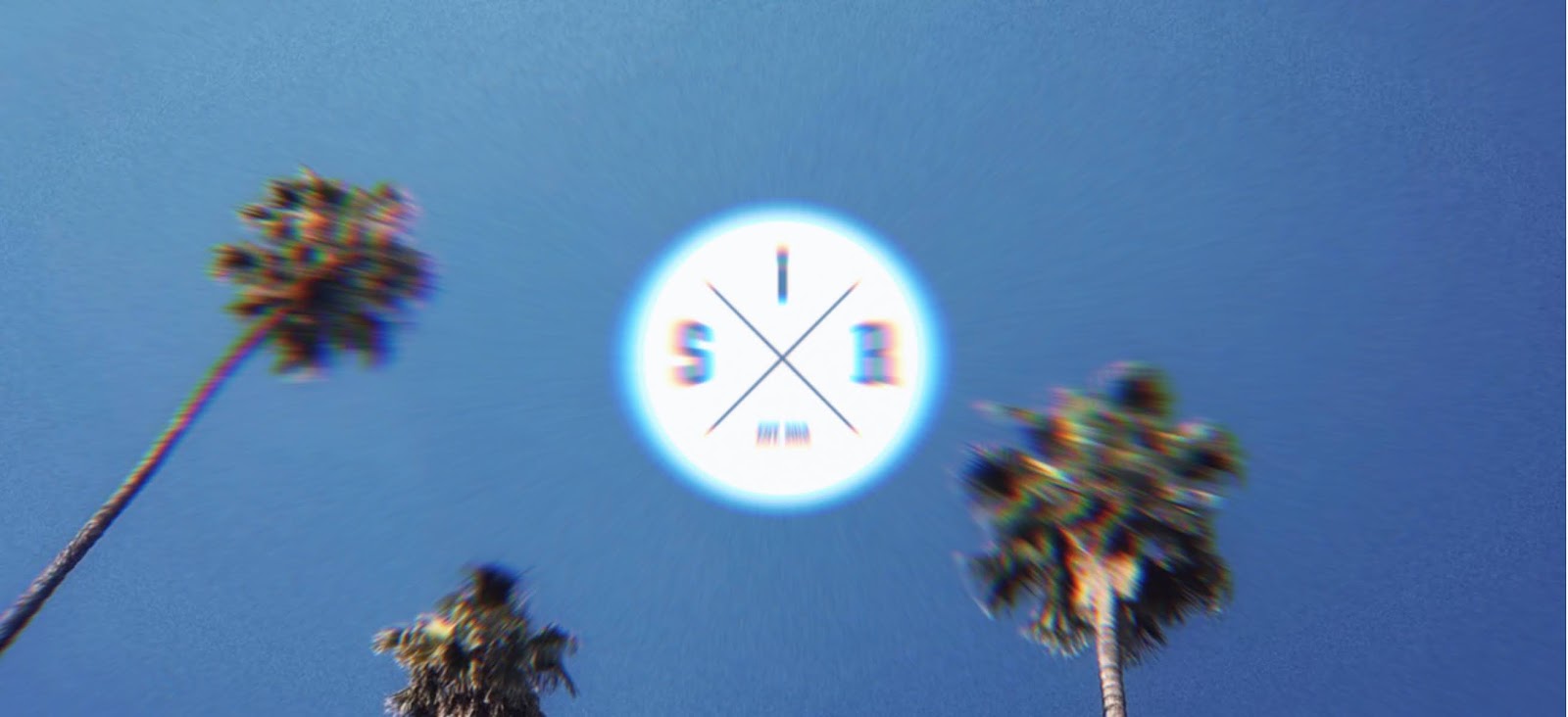 Every Monday morning, Still in Rock begins the week with an article featuring a bunch of recent releases. I dedicate a playlist to the very best of these articles at the end of each month (
link
). Make sure you don't miss anything, join Still in Rock on Facebook (
here
) and WhatsApp (
here
). Cheers.
Chaque lundi matin, Still in Rock commence la semaine avec plusieurs sorties qui méritent leur pesant de cacahouètes biologiques. Et à la fin de chaque mois, une playlist rassemble le meilleur de ces articles (
lien
). Soyez sûr de ne rien manquer, rejoigniez Still in Rock sur Facebook (
ici
) et WhatsApp (
ici
). Cheers.
***
Public Eye – Music For Leisure
LP, Drunken Sailor Records, 7 August 2020
[garage pop]
EN
: Public Eye is a band formed in Portland in 2016. These days, it is releasing its second LP via the very good Drunken Sailor Records. The album has political intentions, but I want to emphasize a very singular aspect of its music: the strong Eddy Current Suppression Ring side of things that doesn't carry away any
post-skate
. "
Awful Questions
" is the best illustration of this. Public Eye actually delivers a real hit that, with an almost
post-2001
guitar, manages to avoid the punk missiles usually sent by bands of the same caliber.
Tyvek
would be happy.
Music For Leisure
is undeniably part of the 2020 best LPs. It's better balanced than many others, yup, it's very good. [favorite song: "
Awful Question
s"]
FR
: Public Eye est un groupe formé à Portland en 2016. Il fait paraître son deuxième LP ces jours-ci via le très bon Drunken Sailor Records. L'album a des intentions politiques, mais je veux insister davantage sur un aspect tout à fait singulier de sa musique : son côté Eddy Current Suppression Ring qui n'emporte pas le moindre
post-skate
. "
Awful Questions
" en est la meilleure illustration. Public Eye délivre effectivement un véritable coup de massue qui, avec une guitare presque
post-2001
, parvient à éviter les missiles punk qu'envoient généralement les groupes du genre. C'est
Tyvek
qui serait content.
Music For Leisure
fait indéniablement partie des LPs de 2020. Il est mieux balancé que beaucoup d'autres, c'est franchement très bon. [titre préféré : "
Awful Questions
"]
***
Vaguess – Algorithm & Blues + Berlin
LPs, Refry Records, 24 August / 4 September 2020
[pop mid-fi]
EN: Two for the price of one! I didn't have time to write about Algorithm & Blues, the latest Vaguess album released on August 24th, that Berlin was already being released. Yeah, but when you love, you don't count, something like that. Vaguess is slowly but surely moving towards the top 5 of the artists I've written about the most. So what do we have here? With Algorithm & Blues, we have a bunch of songs that honor their name. They all feature that same structural simplicity while the drum machine and some Martian sounds come to fill the whole. Never Vaguess had been so post-punk, as "Thought Machine" clearly shows. What I enjoy the most are… his "Vaguess" songs, like "Traffic". As for Berlin, we find a more intimate album. It starts with the story of a guy who just lost his "pretty girlfriend", because she moved to Berlin. The 15 minutes that follow are Elliott Smith-like, but à la Vinny Diesel: there's no over-production, and it's often ironic, but in the end, Berlin is an LP for eternal lovers. It is to the year 2020 what American Splendor is to the decade 2000. Here's a name that would make an excellent album title for Vaguess next LP – [favorite song: "Traffic"].
FR
: Et de deux pour le prix d'un ! Je n'ai pas eu le temps d'écrire sur
Algorithm & Blues,
le dernier album de Vaguess paru le 24 août dernier, que Berlin paraissait déjà. Ouais, mais quand on aime, on ne compte pas, un truc du genre. Vaguess se dirige doucement mais surement vers le top 5 des artistes sur lesquels j'ai le plus écrit. Et pour cause, je n'en loupe pas une. Qu'avons-nous donc là ? Du côté de Algorithm & Blues, nous avons des morceaux qui font honneur à leur appellation. Ils sont tous effectivement bâtis avec cette même simplicité tandis que la boite à rythmes et quelques sonorités martiennes viennent combler le tout. Jamais Vaguess n'avait été si post-punk, preuve en est avec "
Thought Machine
". Je me laisse toutefois séduire par ses essais les plus… "Vaguess", à "
Traffic
". Du côté de
Berlin
, nous avons un album bien plus intimiste. Ça commence avec l'histoire d'un type qui vient de perdre sa "pretty girlfriend", parce qu'elle vient de partir à Berlin. Les 15 minutes qui suivent font du Elliott Smith à la façon Vinny Diesel : la musique est dépouillée de froufrous et autres sur-production, c'est souvent ironique, mais au final,
Berlin
est un LP pour les amoureux qui s'assument. Il est à l'année 2020 ce que
American Splendor
est à la décennie 2000. Voilà bien un nom qui ferait un excellent titre d'album pour Vaguess – [titre préféré: "
Traffic
"].
***
Prefect – The Ghost
LP, Eternal Soundcheck, 20 March 2020
[pop lo-fi]
EN: Prefect is a tour of Australia all by itself: the band is originally from Adelaide, it now lives in Melbourne, and it is releasing its new album via Eternal Soundcheck, a label located in Brisbane. Created in 2012, The Ghost came last March as a real homage to lo-fi music. The voice seems to have been recorded on an old soundtrack while the music follows loops of garage-pop. This third album–which is definitely something for fans of minimalist, almost naked rock music. It's cool, relax; it's Melbourne! – [favorite song: "Help!"].
FR
: Prefect, c'est un tour d'horizon de l'Australie à lui tout seul : le groupe est originaire d'Adelaide, il habite maintenant Melbourne et il sort son nouvel album via Eternal Soundcheck, un label situé à Brisbane. Dans les parages depuis 2012, il a fait paraître The Ghost en mars dernier, l'occasion pour lui de se plonger dans le son lo-fi de ses débuts. La voix semble avoir été enregistrée sur une vieille bande sonore tandis que la musique enchaîne les boucles de garage pop. Ce troisième album, qui fait suite à
Bird Nerds
(2013), est assurément une chose pour les amateurs de rock minimaliste, presque nu. Il ne nous surprend pas, les morceaux s'enchainent avec cool et décontraction, bref, c'est
Melbourne
– [titre préféré : "
Help!
"].
***
Summer Salt – Avenue G
EP, 4 September 2020
[bedroom surf]
EN
: Let's be nice to ourselves, it's September. I've come across Summer Salt's very soft surf music several times already. If my first instinct is always to find it cute–it reminds me of this article I wrote back in January: "
pop has to vomit up its good feelings
"– but the excellent production, the slow melodies, and the angelic voice always grow on me. Plus, Summer Salt fills a real gap in the scene: jazz jizz is no longer at its peak while surf music has almost disappeared. Its new EP,
Avenue G
, bridges the gap between two scenes that deserve a whole Sunday on a couch, watching videos of beautiful beaches. [favorite song: "
Little Legs
"].
FR
: Soyons gentils avec nous même, c'est septembre. Cela fait plusieurs fois que je tombe sur la musique surf très douce de Summer Salt. Si mon premier instinct est toujours de la trouver très cute – ça me rappelle à cet article : "
la pop doit vomir ses bons sentiments
", je me laisse chaque fois convaincre par l'excellente production, les mélodies à rallonge et la voix angélique. Qui plus est, Summer Salt vient combler un véritable déficit de la scène : le jizz jazz n'est plus à son apogée tandis que le surf a quasi disparu. Son nouvel EP,
Avenue G
, fait ainsi le pont entre deux scènes qui méritent bien un dimanche entier sur son canapé, à regarder des vidéos de plages paradisiaques. [titre préféré : "
Little Legs
"].
***
Bonus
:
OSees – "The Fizz"