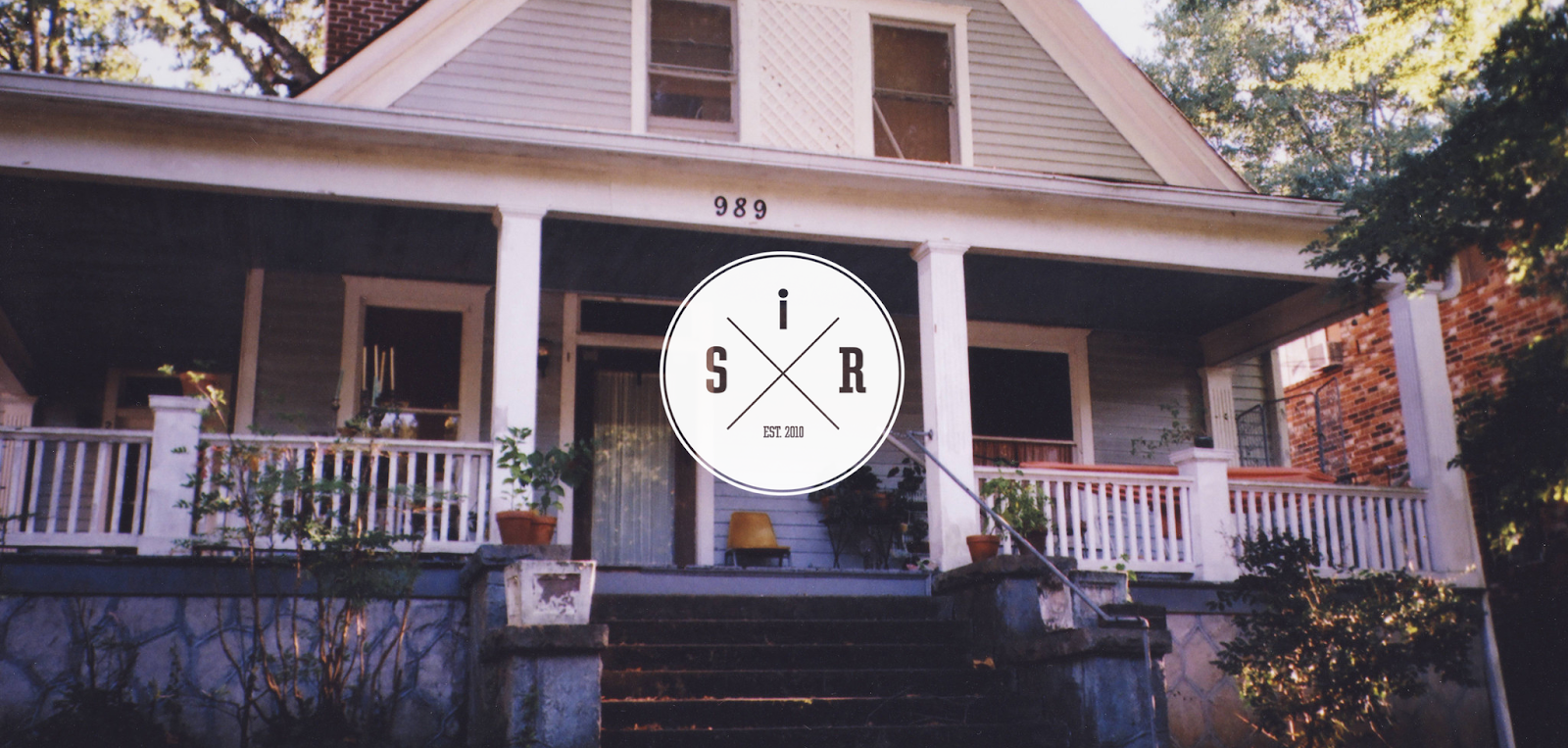 Johnny And The Rotten ‎- Down The Rabbit Hole
LP, Burger Records, 1 February 2020
EN: I already told you about Johnny And The Rotten last January (link). I promised you I'd come back to it, so here I am. Last Saturday, Johnny released his first album via Burger Records. It's a great psych garage-rock mess, something you haven't heard since the early days of King Gizzard. The good news is that the whole album is on track. At times too grandiloquent, it catches up very quickly with huge instrumental phases to make the great John Dwyer pale in envy. "Art Is Dead" is a great example of it. "Mojo No!" (video here) and "King Of The Waves" are bringing walls down with a psychedelic-noisy rock Bad Brains-like. The album is generally driven by very dark energies, something coming from Washington, D.C., that I can't explain. Down The Rabbit Hole will be one of 2020 biggest hits, the kind of album killing the year-end charts.
FR
:
Je vous ai déjà parlé de
Johnny And The Rotten en janvier dernier (lien). Je vous avais promis de revenir à la charge, alors… m'y voilà. Samedi dernier, Johnny a fait paraître son premier album via Burger Records. C'est un joyeux bordel de garage rock psychédélique, un truc comme on en a plus entendu depuis les débuts de King Gizzard. L'excellente nouvelle, c'est que l'album tout entier tient la route. Parfois trop grandiloquent, il se rattrape très vite avec d'énormes phases instrumentales à faire pâlir d'envie le grand John Dwyer. Preuve en est avec "Art Is Dead". "Mojo No!" (son clip ici) et "
King Of The Waves" semblent quant à eux être conçus pour faire tomber les murs, sorte de rock psychédélico-noisy d'un Bad Brains un jour de détox satanique. L'album est globalement entrainé par une énergie très noire, un truc Washington D.C. que je ne m'explique pas.
Down The Rabbit Hole
sera l'un des grands hits de l'année 2020, le genre d'albums qui tue les classements de fin d'année. Ce sera mérité.
Datenight – Is This Also It
EN:
The last time I wrote about Datenight was in October 2017. I was saying nice things. Good news, the band's back with Is This Also It, an anti-Strokes album. Datenight, it's the kind of group you want to see in the dictionary under the definition of garage rock. None of its songs ever deviate from the well-known formula: "speed, and fun". That's a nice presidential slogan. The lack of bullshit displayed in Datenight's music is the most perfect opposition to the Strokes whose members get lost in shitty postures. Check out "Not Myself Today", "Like All The Rest" and "Off My Back". There's something similar to Vaguess in here, sort of
garage-rock
patient zero. It procures me the euphoria of that guy who once came in a dive bar and listened to Jay Reatard until 5am while drinking one dollah beers. This is the kind of music Australians will never be able to produce.
FR
:
La dernière fois que j'écrivais sur le compte de Datenight, nous étions en octobre 2017. J'en disais des choses gentilles. Voilà qu'il revient ces jours-ci avec
Is This Also It
, un album anti-Strokes, je vais m'expliquer. Datenight, c'est le genre de groupe qu'il faut rentrer dans le dictionnaire sous la définition de "garage rock". Aucun de ses morceaux ne dévie jamais de la formule bien connue des lecteurs Still in Rock : rapidité, fun. Voilà un beau slogan présidentiel. Ainsi, l'absence d'ambition affichée par la musique de Datenight semble être le parfait opposé aux Strokes qui se perdent dans des postures infinies, chaque jour un peu plus. Jetez vous sur "
Not Myself Today
", "Like All The Rest" et "Off My Back". Il y a quelque chose de Vaguess, patient zero hipster du garage-rock, qui me procure les euphories du type qui, un jour, est arrivé dans un dive bar et à écouter Jay Reatard jusqu'à 5h du mat. C'est la musique que les Australiens n'arriveront jamais à produire.
Lame Beach – Waiting For Nothing
LP, 13 December 2019
EN: Lame Beach loves surfing. Based in Athens, he (Alex Papadopoulos) released his first album last December. These eight tracks are generally infused with lo-fi music and reverberations to imitate the multiple waves that keep on coming. When you listen to it out loud, you realize that Lame Beach is a project that tends towards a Reverse Shark Attack feeling, which is excellent. "Nothing To Do" is a great proof of it, punk-music with a slacker slide, the kinds of slackers that go to beaches with a tight and sweaty bathing suit. It reminds me of the 2010s very beginning, ah, nostalgia…
FR
:
Lame Beach, c'est du surf. Originaire d'Athènes, il (Alex Papadopoulos) a fait paraître son premier album en décembre dernier. Les huit morceaux qui le compose sont globalement infusés à la musique lo-fi qui joue sur les réverbs' multiples pour imager les vagues qui n'en finissent pas de venir. A l'écouter
bien
fort, on se rend compte que Lame Beach est un projet qui rend parfois hommage au Reverse Shark Attack, et ça, c'est très bon.
J'en veux "Nothing To Do" comme preuve, le titre le plus punk de cet LP qui a pour lui son côté slacker des plages en moule-bite trop serré, et transpirant. Ça sont bon le tout début des années 2010s, ah nostalgie…
Judy and the Jerks – Music for Donuts
LP, Thrilling Living Records,
19 April 2019
EN: I have tried Judy and the Jerks several times. The band's album, Music for Donuts, was all over the indie press last spring. I wasn't convinced, but one Still in Rock's reader recently insisted: he liked SIR's 2019 rankings, but Judy was missing, he said. For that reason, I have decided to try the band once again, and this time, I'm only half-skeptical. Anticipating growing enthusiasm in a few months' time, I'm writing this short article. There's obviously some Amyl and the Sniffers in Judy's music as the band's business model seems to be globally well inspired by it. Yeah, but Judy's is clearly less inspired by the rednecks, so… I understand that one can prefer that experience. The whole album is globally hectic and over-drugged. That's precisely the formula that has killed the 2010s… and your Saturday nights?!
FR
:
J'ai plusieurs fois tenté l'expérience Judy and the Jerks. Son album
Music for Donuts
a occupé une partie de la presse spécialisée au printemps dernier. Je n'étais pas convaincu. Et puis, un lecteur Still in Rock a insisté : le classement 2019 lui plaisait, mais Judy manquait à l'appel. J'ai donc retenté ma chance, et cette fois-ci, je ne suis plus qu'à moitié sceptique. Anticipant un enthousiasme grandissant dans quelques mois, je me fends donc d'une petite brève. Il y a bien évidemment du Amyl and the Sniffers dans la musique de Judy, le business model du groupe semble en être globalement bien inspiré. Seulement, il est moins redneck (article dédié), alors, je comprends que l'on puisse préférer l'expérience. Le tout est globablement peu varié, bourrin, drogué. Voilà bien la formule qui a agité les années 2010s… et vos samedis soirs ?!