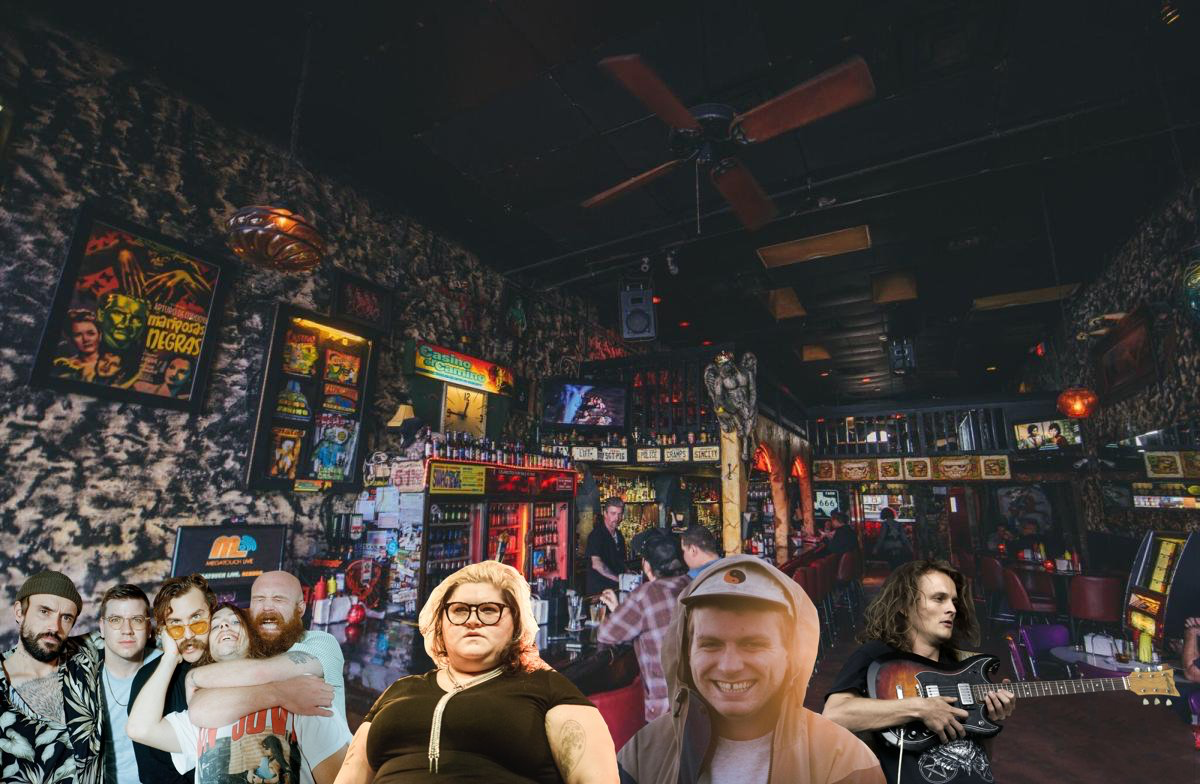 King Gizzard, Sheer Mag, Mac DeMarco et Idles entrent dans un bar…
À peine le palier de l'établissement franchi, la bande à King Gizzard se met à gueuler : "Yayyyy, we're the devillll, you'll gonna die, devilll, yayyyyy [cri]". Sheer Mag prend la suite et répond : "Yo, stay grooooovy, forget the devil, we are groooOOOvy, let's dance!!!". Mac DeMarco fait alors son apparition, s'exclamant : "Oh, calm down y'all, it's all about love, I love you, you love me, let's make loooove". Et Idles de pousser la porte à son tour : "Revoluttttionnnnnnn, we fucking hate you, fuck Thatcher, fuck Brexit, fuck you, and you, and you, revolutionnnn".
Les groupes se dirigent vers le comptoir et commandent une bière ou deux. Ils prennent les guitares qu'ils accordent dans le chaos. King Gizzard veut introduire la valse, envieux de prendre sa revanche après avoir été massacré par le dernier album des Oh Sees (
le résumé est ici
).
C'est… trop. Sheer Mag n'est pas content, les bruts de King Gizzard ont tout détruit. "It's time for real music, something melodic, bouncy and dancy, I want you to dance, I want to see you sweat".
Mac DeMarco est dépité. Ces groupes qui n'en finissent jamais de chercher le hit, ça le dépasse. "My friends, my lovers, let me show you the path to happiness, peaceeee".
Idles se fait chier. "Quedal, love sucks, you all suck, your music is garbage, you don't understand, you are controlled by capitalism, I'm smarter than you are, let me explain".
Les barmans dégueulent. Le gérant arrive enfin et vire tout le monde à coup de serpillère. Lui, il n'aime que la musique électronique. Il n'a aucun sens artistique, le pauvre. La bienvenue dans les 2020s.