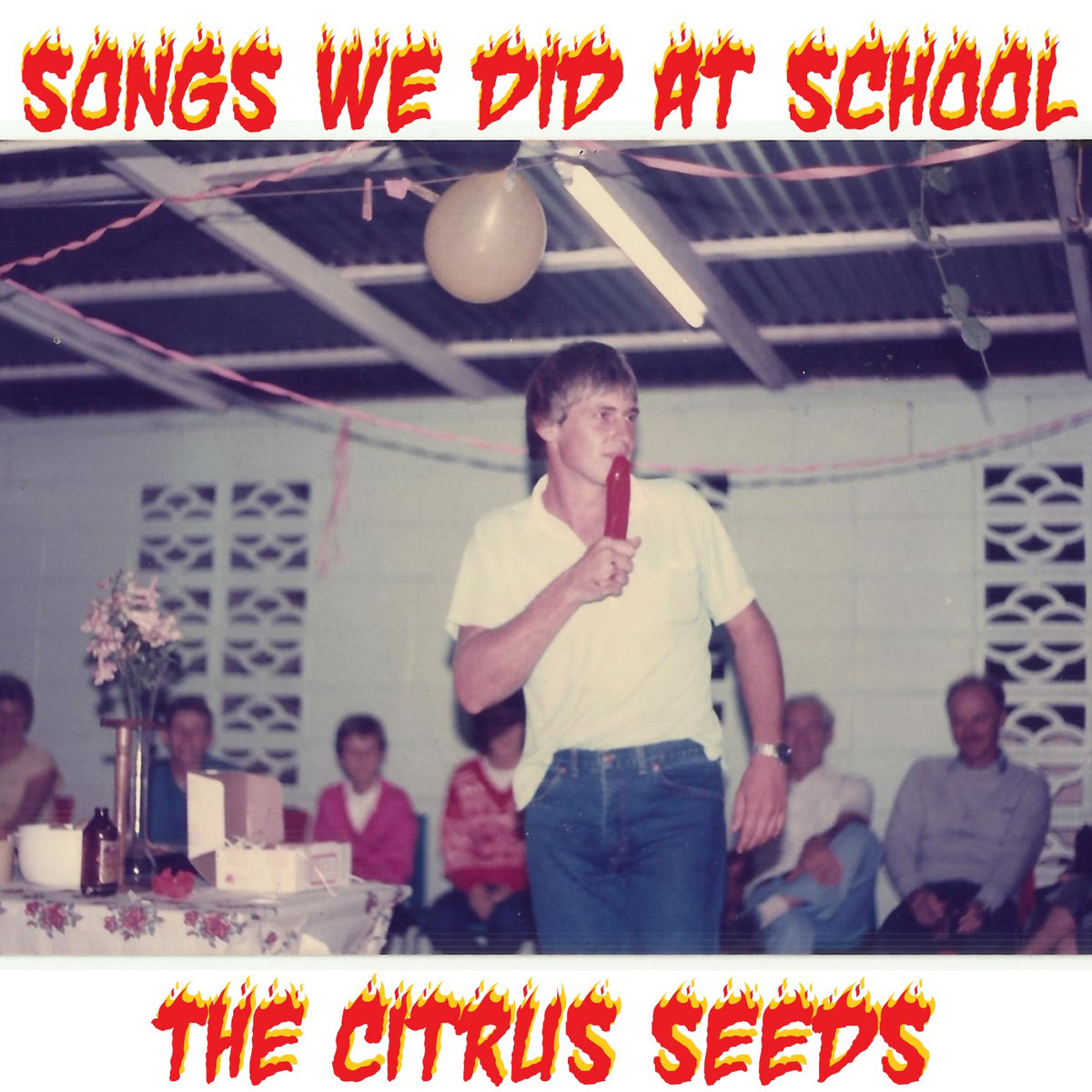 The Citrus Seeds
, premier article de 2018. L'Australie a écrasé 2017, je ne pouvais donc envisager de débuter l'année autrement qu'avec un groupe du pays. The Citrus Seeds, c'est… du slacker, ouais, je n'allais pas non plus dévier, qui a fait paraître son premier EP à la fin de l'année dernière. Et à en croire son appellation, on n'a pas tous fait les mêmes choses durant notre temps à l'école.
Songs We Did At School
est un EP cheesy qui transpire le crétinisme punk comme on l'aime bien par ici.
Avec The Citrus Seeds et tous ces groupes australiens, j'ai un peu l'impression d'être un pêcheur en plein milieu d'une réserve de poissons, c'est facile, couru d'avance – il y en a tant qui mérite notre attention – mais fun néanmoins. On sait désormais que le slacker est roi en Australie – souvenez-vous, Dune Rats… #1 des charts – mais on ne boude pas notre IPA…
"Tomorrow" est un premier morceau discret, pas vraiment le genre à créer d'immenses passions, je crois. Il faut dire que l'harmonica lui donne un petit côté rétro sixties dont on a soupé. Mais la piste vocale nous dit beaucoup, on se doute qu'il y a plus, quelque part, au milieu des fraternités. On le trouve déjà sur "Malibu Stacey" qui dandine moins du cul pour nous plaisir de slacker anti-macho. Le titre est rock'n'roll, that's right, il n'a pas peur de ses quelques clichés, de son vieux blues de coin de cheminée, ça fonctionne plutôt.
Mais c'est avec "Get It Started" que l'on se dit que The Citrus Seeds sera peut-être un nom du Slacker. Cet appel au festoiement ne manquera pas d'exciter les skateurs de la Grande Barrière de corail. Les semences de citrons ne peuvent être plus claires : "if you see me at a party, get it started, if you see me at a show, get it started, if you see me at a gig, get it started". Quand je pense que certains s'évertuent encore à écrire des textes…
"Beats Me" respire le titre mal produit du groupe qui débute. Le producteur de Justin Timbeurlake peut faire une crise d'indiges-tation à l'écoute de ces quelques minutes, il faudra veiller sur lui. Et l'EP de se conclure sur "Vitamin D", un titre de Drunk Mums dont The Citrus Seeds a eu l'excellente idée de faire une reprise. Le côté grave est conservé pour le meilleur, et l'on se dit que l'on a assurément pas tous des problèmes d'une même ampleur : certains ont une seule bouteille de whisky éventée à se mettre sous la langue…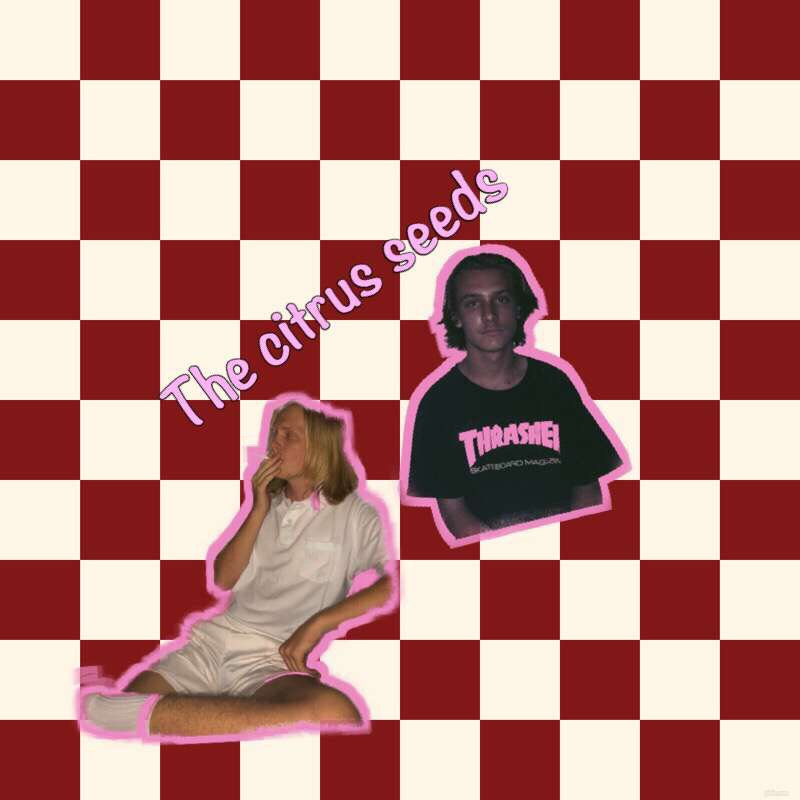 Au final, le Big Lebowski continue de faire des ravages sur la scène australienne. Cet EP des Citrus Seeds, leur premier, date certes de 2017, mais il faudra assurément compter sur lui en 2018. Il a trop bien fait ses devoirs pour ne pas être parmi les premiers de la classe. Et j'en profite pour conclure cet article sur le
The Slacker's Code
que j'ai dégoté pour vous pendant les vacances : "
Oh no, my behavior was "beginning to cause concern"? Damn straight. I raised hell in the schoolyard, and everybody who didn't was a pussy.
" Damn dumb, damn right!
Et pour 2018, une fois encore :
if you see me at a party, get it started,
if you see me at a show, get it started,
if you see me at a gig, get it started.
(mp3) The Citrus Seeds – Get It Started
(mp3) The Citrus Seeds – Vitamin D
Tracklist : Songs We Did At School (EP, 2017)
1. Tomorrow
2. Malibu Stacey
3. Get It Started
4. Beats Me
5. Vitamin D
Liens :
Article sur Drunk Mums
Tous les articles "slacker" de Still in Rock