College Rock
Indie Rock Nineties
Slacker Pop
Jim Shorts : Built to Spill rencontre le slacker
23.4.18
Jim Shorts , c'est David Haynes, un artiste originaire de Baltimore (USA) sur lequel j'attends d'écrire depuis un pet...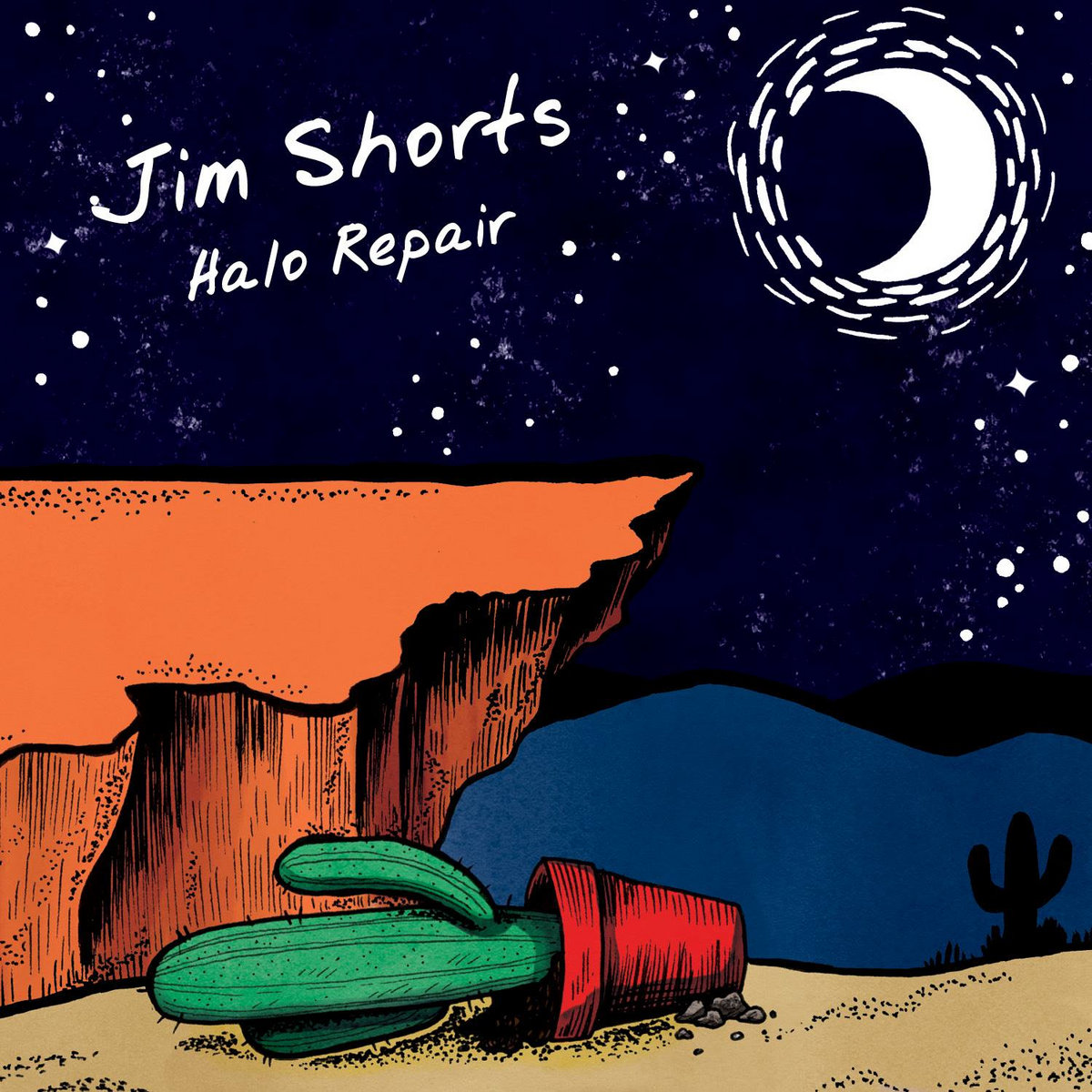 Jim Shorts

, c'est David Haynes, un artiste originaire de Baltimore (USA) sur lequel j'attends d'écrire depuis un petit moment. Parfois, c'est trop bon, et on ne sait pas où commencer. Parfois, c'est trop, juste trop. Jim Shorts est un nouvel espoir pour qui s'intéresse de près (et de loin) à la scène slacker. Le 6 avril dernier paraissait son 5ème album, et c'est un bon gros statement. On ne le dit pas assez, la scène slacker tire ses aspirations dans les années 90s. C'est Pavement qui a tout lancé, la réconciliation du frat boy et du type qui venait de créer le groupe de l'université. Mais la scène slacker a très vite tourné vers le débile-débilos que l'on aime tant. Un seul exemple : Fidlar qui vient de faire paraître un nouveau single intitulé "

Alcohol

".
Jim Shorts entend changer tout ça. Avec lui, Built to Spill (pour la voix) rencontre le slacker 2010s (pour l'instru'). Cela fait de lui un indispensable de la scène, déjà. Il ne lui faudra, comme à tous, qu'un petit coup de pouce d'un label pour l'aider à assoir le statut qu'il mérite désormais. Mais trêve de stratégie, l'heure est à l'écoute de Halo Repair, un roc(k), un pic, un espoir pour toujours plus de bières.
"Broadcasting Cosmic Silence" est solide. C'est ce que l'on veut d'un titre introductif. I hope their is a destiny, qu'il dit. Le titre a un côté college rock qui fait parfaitement l'affaire. Vient ensuite "James Tailored", l'une des raisons d'être de cet article. Le travail sur la partie vocale y fait des merveilles. Ce seul morceau suffit à faire de Jim Shorts la nouvelle épopée de nos semaines à venir. Lorsque j'ai interrogé David Haynes à son sujet, voilà ce qu'il m'a dit : "I really wanted to start a song with the line "gonna eat some junk food." I don't really know why. I worked retail for years, and I'd come home and grab you know Taco Bell or something like that. The song is just sort of about day jobs and wanting to do something more. But it's also about how a great song makes you feel." Comprenons-là que ce titre, c'est du Clerks en puissance !
"24,000", c'est le côté très pop de l'album. Ce qui est curieux à l'écoute de cet album, c'est la facilité avec laquelle David Haynes aborde des sujets fondamentaux avec toute la décontraction du monde. On est plus généralement habitué aux paroles creuses et coorky. C'est le côté 90s, ça.
L'une des autres raisons d'être de cet article, c'est "
Five Outta Six
". Ce titre, c'est du
Silver Jews
en puissance, au moins pour ce qui est de l'introduction. Comme me l'a confié un ami proche, "
ça fait une chouille musique lycée revival
". Le groupe, lui, en dit ça : "
I remember thinking about how I had all these songs in my head throughout the day while I was working, and by the time I got home they would almost be forgotten
". Ah, les effets de l'alcool... Quant à "
Tree of Life, MD
", il vient donner à cette première face le côté crunchy qui renforce notre affinité avec la scène de Weezer.
"
Meet the Author
" est plus rock alternatif, oui, c'est le nineties qui sera bientôt dad rock qui est ici représenté. Et puis, sur "
Phenomena
", on jurerait que Doug Martsch n'est pas mort.
Wait
, il n'est pas mort (pour de vrai) ! Jim Shorts fait un excellent job, nous rappelant la scène de Chapell Hill dans ses jours de grand soleil.
Et puis arrive "
Open Arms of a Canyon
", la masterpiece ! Voilà ce qu'il en dit : "
Halo Repair is pretty driving, and I wanted a song that slowed it down a little. My wife says if this song was a color, it'd be dark blue. It's just good to have a darker song on a pretty upbeat, poppy record to mix it up a bit. Lyrically, it's just sort of some imagery about how I feel playing music - empty and peaceful
". Une chose est sure, on se sent tous sauf "
empty
" à l'écoute de ce dernier. Nos vieux rêves resurgissent. Il fallait, enfin, un
grande
finale
pour
Halo Repair
. C'est "
Big Deaths
" qui s'en charge. Imparable.
Halo Repair
est un sans faute. Ils sont rares. On sent bien que David Haynes vogue entre ses rêves d'étudiants et la réalité d'un type qui se questionne sur son
pourquoi
. Et au final,
Jim Shorts évite d'être trop Stifler, il est probablement plus proche d'un
Dazed & Confused
- film high school des années 1990s, pas early 2000s. Quant à son futur,
"
I am working on a new album now. It's been great to be playing with Evan, Charlotte, and Mike. I scrapped an album I wrote over the summer just because I wasn't really feeling it, but I'm probably halfway into writing another one. It'll be a little bit different - a little bit more twangy, I think.
" David, merci pour la
reunion
entre le slacker original et le slacker de nos jours !
Tracklist : Halo Repair (LP, 2018)
1. Broadcasting Cosmic Silence
2. James Tailored
3. 24,000
4. Five Outta Six
5. Tree of Life, MD
6. Meet the Author
7. Phenomena
8. Open Arms of a Canyon
9. Big Deaths
Liens
:
Articles sur le college rock