Every Monday morning, Still in Rock begins the week with an article featuring a bunch of recent releases. I dedicate a playlist to the very best of these articles at the end of each month (link). Make sure you don't miss anything, join Still in Rock on Facebook (here), WhatsApp (here), and Instagram (here). Cheers.

Chaque lundi matin, Still in Rock commence la semaine avec plusieurs sorties qui méritent leur pesant de cacahouètes biologiques. Et à la fin de chaque mois, une playlist rassemble le meilleur de ces articles (lien). Soyez sûr de ne rien manquer, rejoigniez Still in Rock sur Facebook (ici), WhatsApp (ici) et Instagram (here). Cheers.
***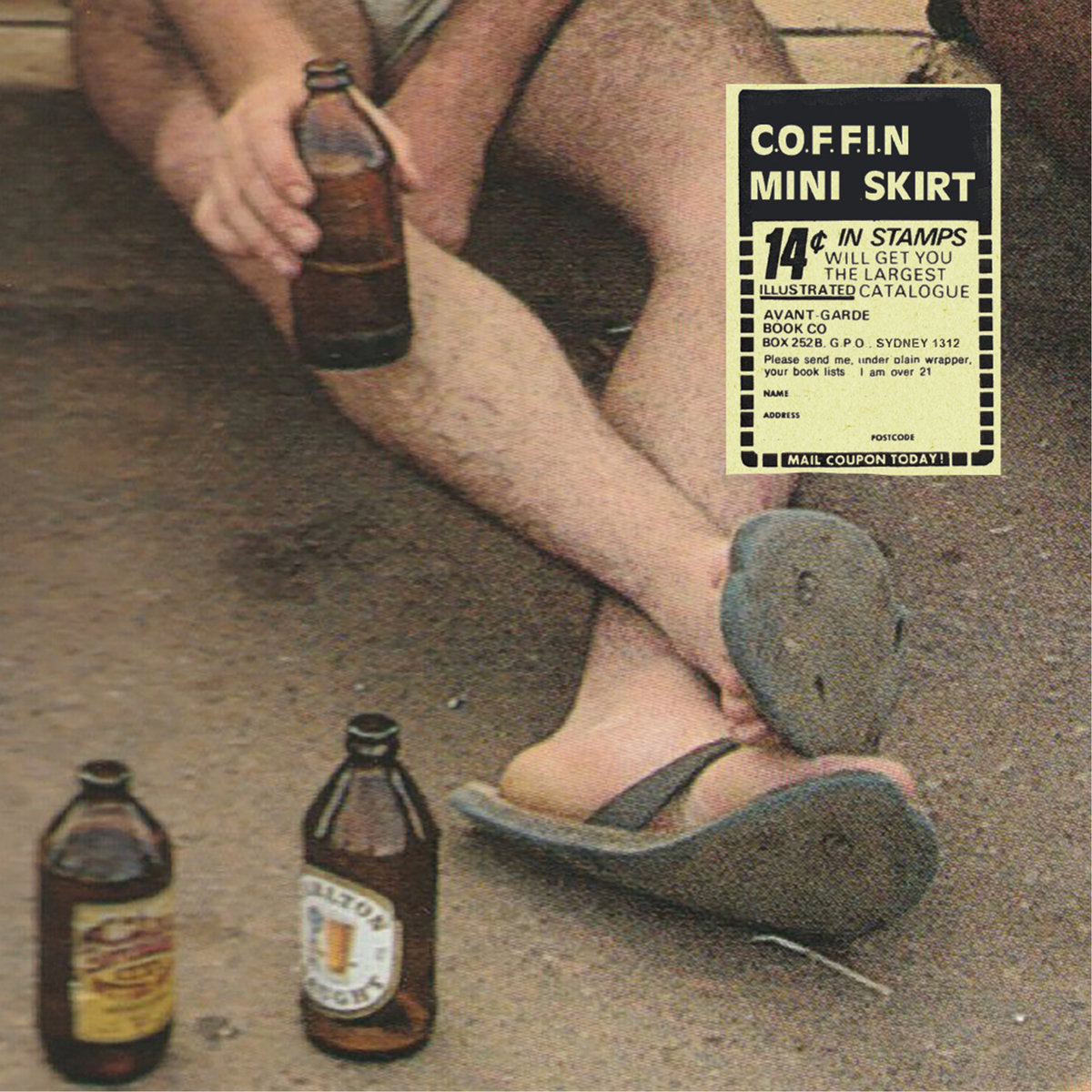 C​.​O​.​F​.​F​.​I​.​N // MINI SKIRT — Split
Split, 10 September 2021
[hardcore punk]
🇦🇺
EN: C.O.F.F.I.N and Mini Skirt are two very good bands from the Australian garage punk scene. A split between them could only have created sparks. The four songs they deliver ("City Sun" / "Under Your Wing" for C.O.F.F.I.N and "DIY Nightmare" / "Bag of Bones" for Mini Skirt) have the gore of a Wes Craven movie, the energy of a Straight Edge concert, and the brutality of an early night with the Stooges. Australia is definitely beautiful.
FR: C.O.F.F.I.N et Mini Skirt sont deux très bons groupes de la sphère garage punk australienne. Un split avec les deux ne pouvait donc créer que des étincelles. Les quatre morceaux qu'ils délivrent ("City Sun" / "Under Your Wing" pour C.O.F.F.I.N et "DIY Nightmare" / "Bag of Bones" pour Mini Skirt) ont le gore d'un film de Wes Craven, l'énergie d'un concert de Straight Edge, et la brutalité d'un Stooges de début de soirée. L'Australie est décidément très belle.
***
Opinion — Muddlepiglottis
EP, Flippin' Freaks, 27 August 2021
[nineties]
🇫🇷
EN: There is something genius in Opinion. While "I'm Ugly, It's Awesome!" has entered my personal pantheon of the best songs ever recorded, Opinion is releasing a new EP of the highest quality these days. While it made the end of my summer, I intend to keep it close to me for a long time. As usual, Opinion calls up the ghosts of Kurt and Elliott Smith, and, as usual, too, he makes them dance on some songs that often hide a groovy rhythm. The EP is pop, psychedelic, nineties, dark, and experimental. Yep, Opinion strikes again!
FR: Il y a véritablement du génie chez Opinion. Alors que "I'm Ugly, It's Awesome!" est entré dans mon panthéon personnel des meilleurs morceaux jamais enregistrés, Opinion se paie le luxe de faire paraître un nouvel EP de très haute volée. Il a accompagné la fin de mon été, et je compte bien le garder longtemps près de moi. Comme à son habitude, Opinion rappelle les fantômes de Kurt et Elliott Smith, et, comme à son habitude aussi, il les fait danser sur quelques morceaux qui cachent souvent un rythme groovy. L'EP est pop, psychédélique, nineties, dark, et expérimental. Ouais, Opinion frappe encore très fort !
***
Together Pangea — Nervous + Rapture
EPs, Nettwerk, 17 September 2021
[garage rock]
🇺🇸
EN: What if Together Pangea was going back to its first love? The band has just released two EPs in a row (most of the songs are the same, though). We find William Keegan's nasal voice which reminds me of his 2013 period when I interviewed him (here). This is true for "Rapture" and "Nothing to Hide" while the other songs have the slacker-pick-up-truck feel that suits Johnny Mafia so well. In the end, Together Pangea delivers one of his best releases in a long time, a great opportunity to dive back into his Living Dummy – garage rock era.
FR: Et si Together Pangea était en train d'en revenir à ses premiers amours ? Le groupe vient de faire paraître deux EPs coup sur coup (la plupart des titres sont les mêmes), et voilà que l'on y retrouve par moment la voix nasillarde de William Keegan qui me rappelle à sa période 2013, lorsque je l'interviewais (ici). C'est vrai pour "Rapture" et "Nothing to Hide" tandis que les autres morceaux ont un côté slacker-pick-up-truck qui va si bien à Johnny Mafia. Au final, Together Pangea délivre une de ses meilleures sorties depuis longtemps, l'occasion parfaite pour se replonger dans son Living Dummy, époque garage rock.
***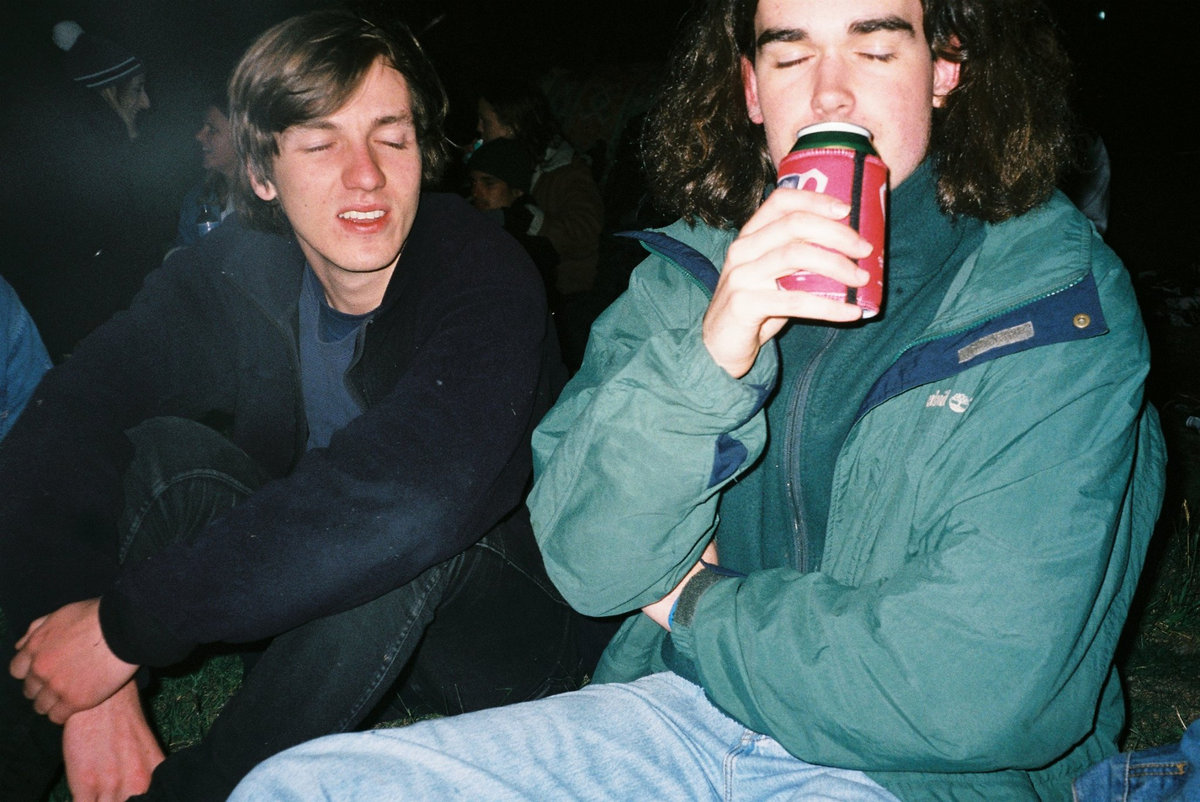 Good Morning — "Country"
Single, Polyvinyl Records, August 2021
[pop folk]
🇦🇺
EN: When the time comes (soon) to list the best songs of 2021, "Country" will be on the (very) top of my list. Good Morning has found the perfect balance between colorful indie pop, folk, southern accents, adult lyrics, and rock'n'roll intention. I had to dedicate this little Delusion to him while waiting for the album to be released at the end of October. Oh, and by the way, there are only a few dozen of the Blue-In-Clear vinyl left… I think you know what to do.
FR: Lorsque viendra (bientôt) le moment de lister les meilleurs morceaux de 2021, "Country" sera sur le (très) haut de la liste. Good Morning y a trouvé la balance parfaite, entre indie pop colorée, folk, accents sudistes, textes d'adultes et intention rock'n'roll. Il fallait donc que je lui dédie ce petit Delusion, en attendant l'album qui paraître à la fin du mois d'octobre. Ah, et au fait, il ne reste qu'une petite dizaine du vinyle Blue-In-Clear… Je dis ça, je ne dis rien…

***