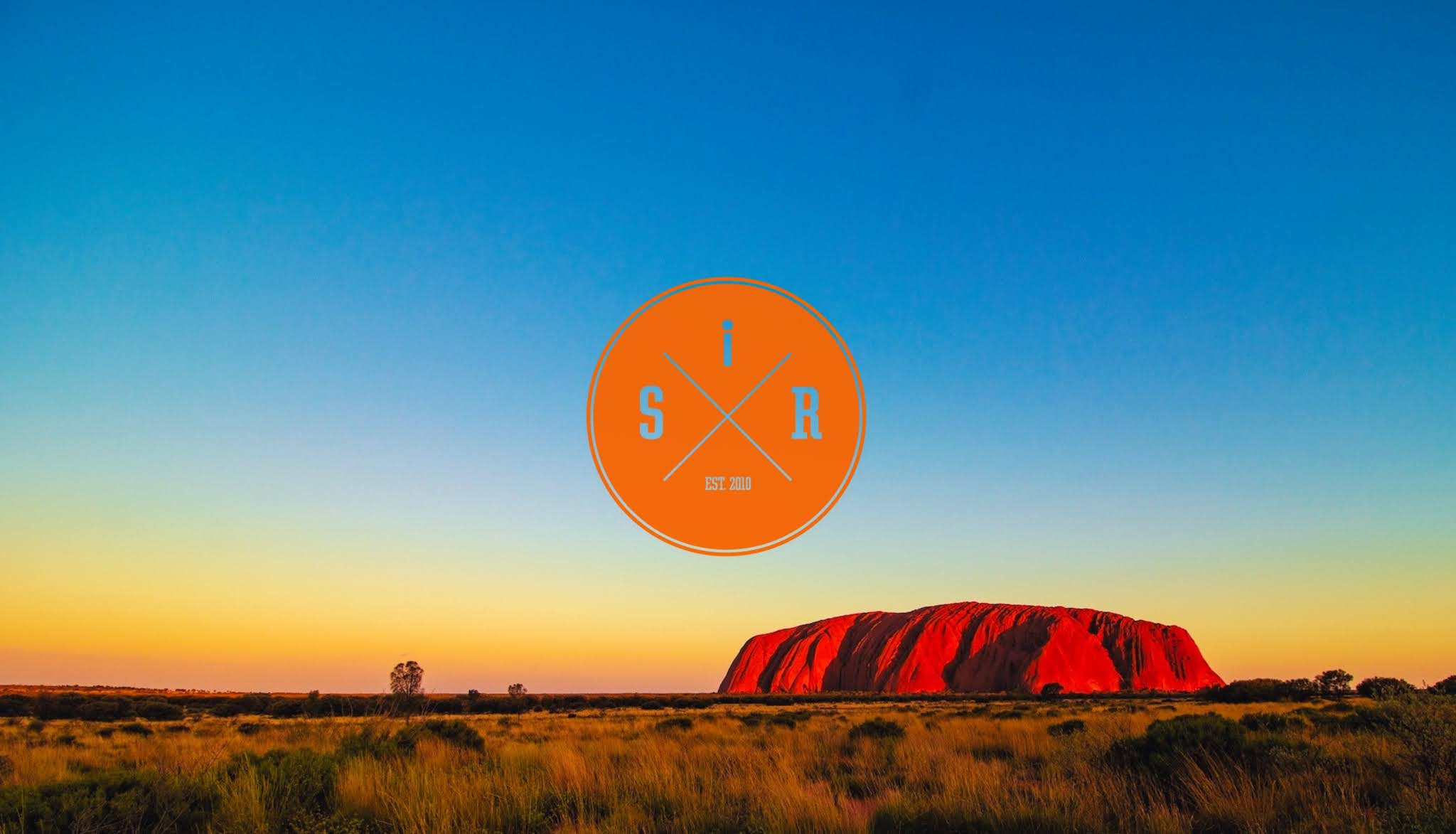 Every Monday morning, Still in Rock begins the week with an article featuring a bunch of recent releases. I dedicate a playlist to the very best of these articles at the end of each month (
link
). Make sure you don't miss anything, join Still in Rock on Facebook (
here
), WhatsApp (
here
), and
Instagram
(
here
)
. Cheers.
Chaque lundi matin, Still in Rock commence la semaine avec plusieurs sorties qui méritent leur pesant de cacahouètes biologiques. Et à la fin de chaque mois, une playlist rassemble le meilleur de ces articles (
lien
). Soyez sûr de ne rien manquer, rejoigniez Still in Rock sur Facebook (
ici
), WhatsApp (
ici
) et
Instagram
(
here
)
. Cheers.
***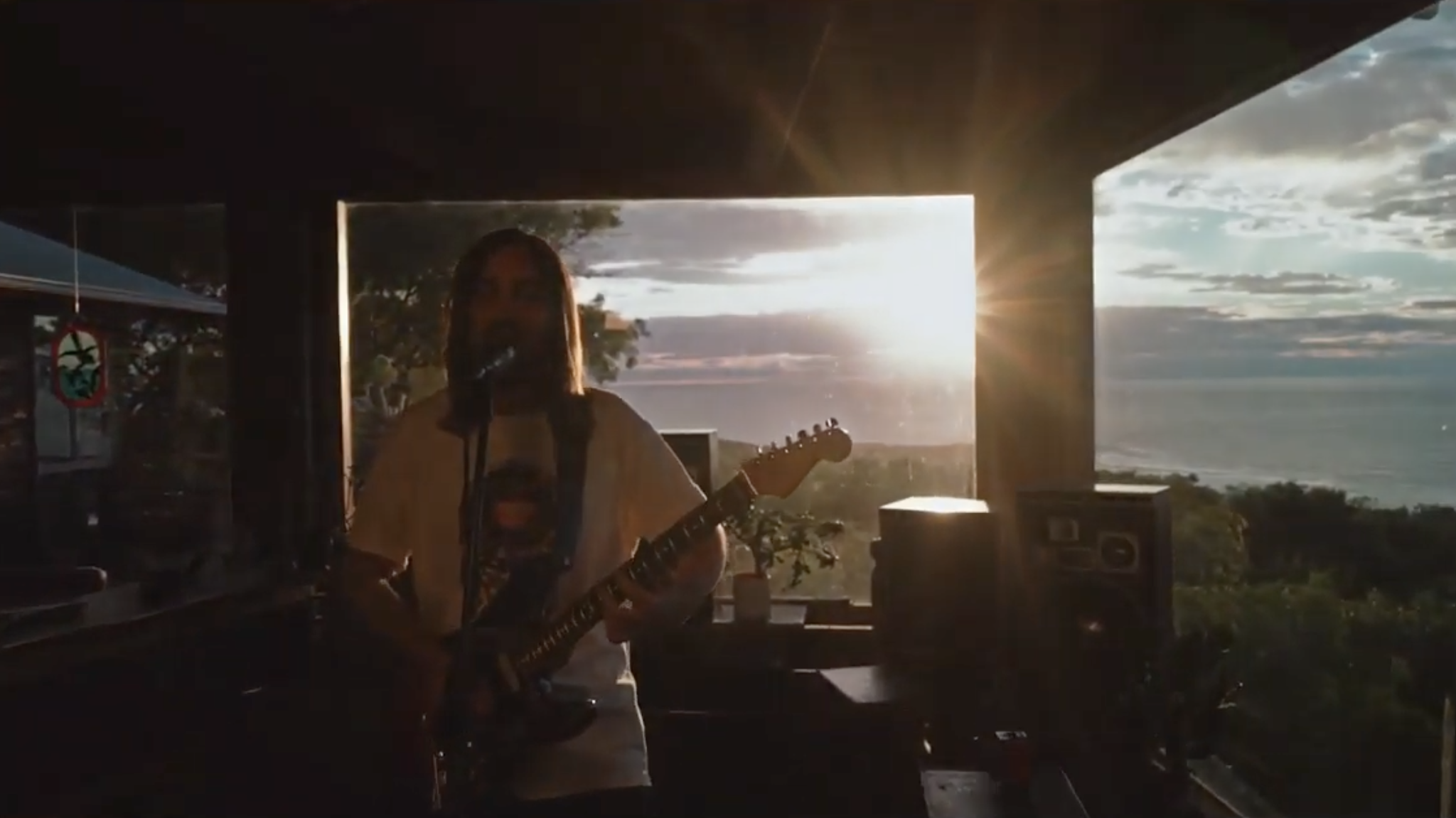 Tame Impala – InnerSpeaker (Live from Wave House)
Session, Modular Recordings, 22 April 2021
[psych rock]
EN:
I've watched Tame Impala's Yours Truly session dozens of times (
here it is
). The band released two of the best albums of the 2010s (
rankings
) and then
betrayed
us. So… I've partially given up on it; I can't get those images of Kevin Parker making electro/dance/bullshit music out of my head. Yeah, but Tame Impala has agreed to play InnerSpeaker again to celebrate the 10th anniversary of its release. It all happens in the video below, recorded in Perth. And it's masterful!
FR:
J'ai regardé la session Yours Truly de Tame Impala des dizaines de fois (
la voici
). Le groupe a fait paraître deux des meilleurs albums des années 2010s (
classement
), et, puis, il nous a
trahis
. Je l'ai donc partiellement laissé tomber; je n'arrive pas à enlever ces images de Kevin Parker qui fait de l'électro/danse/bullshit de ma tête. Ouais, mais seulement voilà, Tame Impala a bien voulu accepter de rejouer InnerSpeaker pour fêter les 10 ans de sa sortie. Tout se passe sur la vidéo ci-dessous, enregistrée à Perth. C'est magistral, et même au-delà.
***
Helvetia – "New Mess"
Single, Joyful Noise Recordings, 21 April 2021
[noisy indie rock]
EN: Helvetia gave us a very good album last year, This Devastating Map. It was delivering some spectral pop music, it was… ghostly, innovative. Helvetia comes back these days with a new single, "New Mess" which announces a new LP (Essential Aliens) to be released at the end of June 2021. This time around, Helvetia seems to have turned to a more crunchy sound that tends towards noisy music if played loud. And what a great song! Helvetia brings out the demons of the 1990s, from Duster to the nonchalance of a Kurt Cobain, describing chaos with apathy. This album is going to be great!
FR: Helvetia nous a régalé d'un très bon album l'an dernier, This Devastating Map. Il faisait alors dans la pop spectrale, c'était… fantomatique, innovant. Il revient ces jours-ci avec un nouveau single, "New Mess" qui annonce un nouvel LP (Essential Aliens) à paraître à la fin du mois de juin 2021. Cette fois-ci, Helvetia semble s'être tournée vers un son plus crunchy qui, si on le joue bien fort, tend vers des sonorités noisy. Ce titre est très fort ! Helvetia fait ressortir les démons des années 1990s, de Duster jusqu'à la nonchalance d'un Kurt Cobain qui décrit le chaos avec apathie. Cet album va être grand !
***
Mesh – "Company Jeep"
Single, Born Yesterday Records, 22 April 2021
[indie rock]
EN: Mesh is a new band from Philadelphia that, in a month, will release its first EP via Born Yesterday Records (them again!). If I talk about it already today, it's because the first single is excellent. "Company Jeep" borrows a guitar from post-punk music, post-skate lyrics, a beat true to the early 2010 indie rock scene, and a post-2001 effect on vocals. Labels aside, it's good, and effective… very effective. Mesh will be one of our summer fun, and maybe more?!
FR: Mesh, c'est un nouveau groupe originaire de Philadelphie qui, dans un mois à peine, fera paraître son premier EP via Born Yesterday Records (encore eux!). Si j'en parle dès aujourd'hui, c'est que le premier single est excellent. "Company Jeep", c'est un titre qui emprunte la guitare à la musique post-punk, des paroles post-skate, un rythme fidèle à la scène indie rock du début 2010, et un effet vocal post-2001. Outre les étiquettes, c'est bon, et efficace… très efficace. Je le hisse au rang de plaisir estival, reste à savoir s'il sera plus que ça encore.
***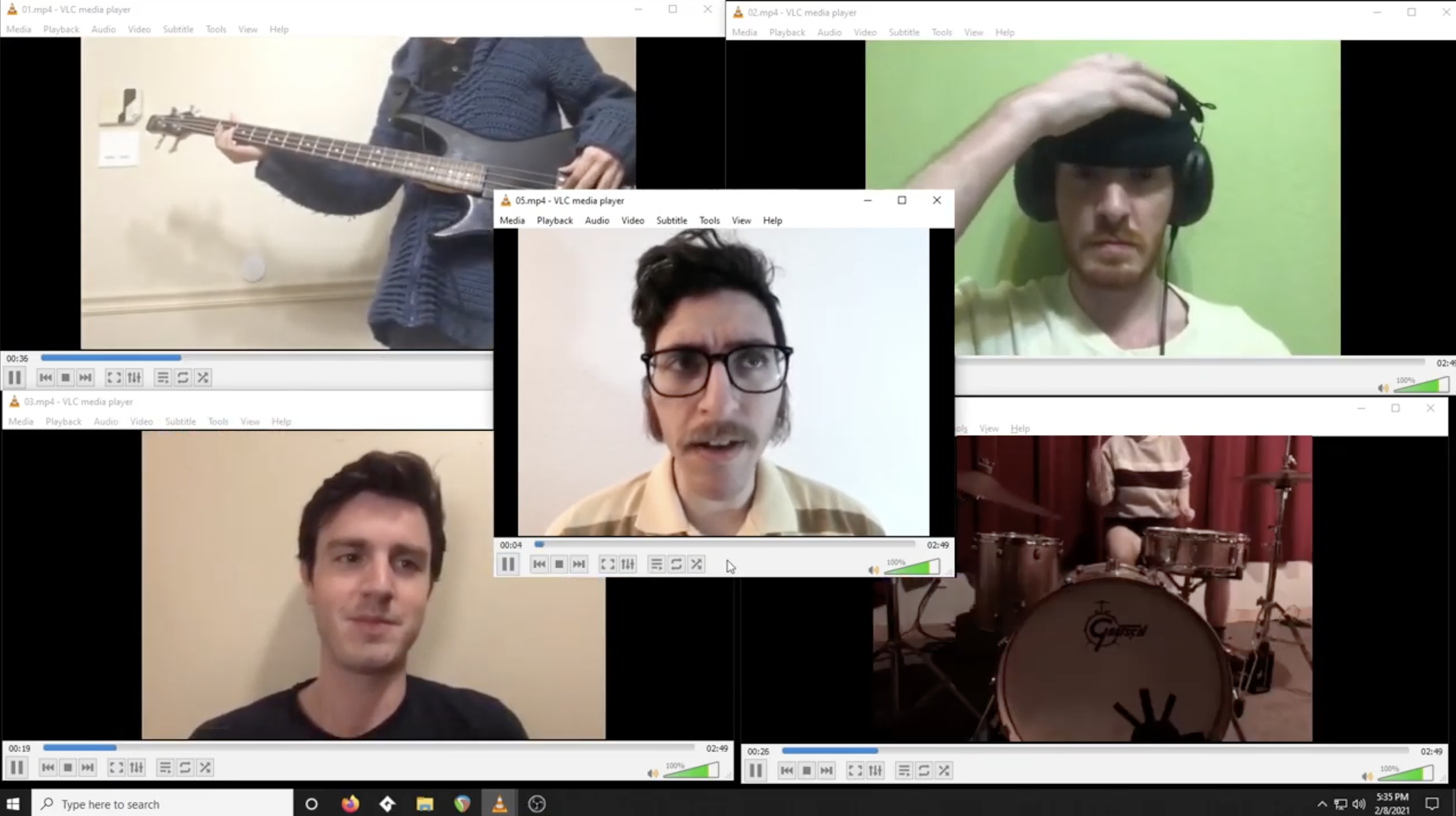 Space Tan – "Isolation"
Single, ATH Records, 19 April 2021
[jangle pop]
EN: Space Tan, a band from Austin (Texas), will release Inti Raymi on April 30th. The single, "Isolation", is a great tribute to the jangle pop / power pop scene, 2021 style. Or should I say… 2010s style. Mike Krol has indeed meowed several of his albums already, a road that leads to beautiful music. Space Tan plays it more pop, less punk, and it's a real success. I'll watch this album release very closely. As we all know, the jangle-pop scene is almost dead; we have to do everything we can so that bands like Space Tan occupy the space they deserve.
FR: Space Tan, c'est un groupe originaire d'Austin (Texas) qui, le 30 avril prochain, fera paraître Inti Raymi. Le single, "Isolation", est un superbe hommage à la scène jangle pop / power pop, façon 2021. Ou plutôt devrais-je dire… façon 2010s. Mike Krol a effectivement miaulé plusieurs de ses albums, une route qui conduit à de très belles choses. Space Tan se la joue plus pop, moins punk, et c'est une franche réussite. Il faudra donc surveiller la sortie de son album de très près. On le sait bien, la scène jangle pop est quasi morte, il faut donc tout faire pour que des groupes à l'image de Space Tan occupe l'espace qu'ils méritent.