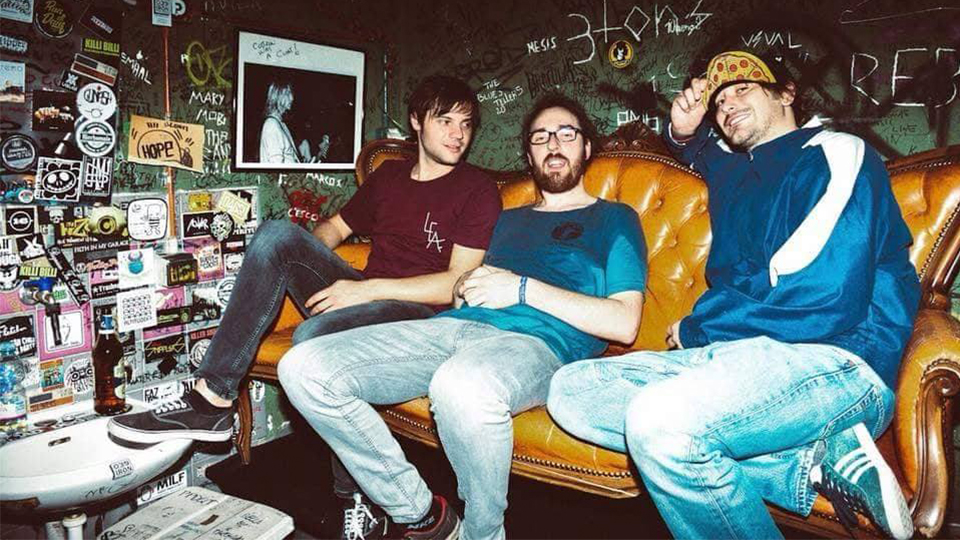 EN: Bee Bee Sea are my best friends, I simply didn't know it yet. Not only do they play the best Italian music of the last few years, but they also love slacker, power pop, the garage scene of the early 2010s, and the new post-skate one. Yeah, Bee Bee Sea and I are in it for life. PS: we accept third parties in our marriage, so don't hesitate to give us a sign.
FR: Bee Bee Sea sont mes meilleurs amis, je ne le savais simplement pas encore. Non seulement ils font paraître la meilleure musique italienne de ces dernières années, mais en plus, ils aiment le slacker, la power pop, le garage bien sale du début 2010s, et la nouvelle scène post-skate. Ouais, Bee Bee Sea et moi, c'est pour la vie. PS : on accepte les personnes tierces dans notre mariage, n'hésitez pas à nous faire signe.
***
Let us start with a playlist curated by
Bee Bee Sea for Still in Rock
***
Introducing you
How are you? What's up with you these days?
Hi Thibault,
we're OK, thanks. Last weekend, we had our first rehearsal after one month or maybe more without playing. It's a great feeling to be back together. We are going to play some live streaming show soon, that's good news because we only played two or three shows since the start of 2020.
Yeah, 2020… I like to describe your music as being slacker: not that you are not working hard, but it seems to be faithful to The Dictators and Ramones. It's punk, it's trash, it's fun. Are you against people calling your music as such, are you for it, or… maybe you don't care?
We do work hard for our music, but we can't deny that slacker component in us. We don't take ourselves too seriously and we like to keep the fun in the things we do. You just need to remember that we used to be huge fans of the Black Lips. If I had to choose 20 words to describe BBS that could be one of them. So yes, we're OK with it.
I'm happy to hear. So, you just released Day Ripper. What an LP, it's quite mind-blowing (it really is). Can you tell us about the story behind this album, what was the intention when making it?
Even though it's been released three years after Sonic Boomerang, which is a quite long period of time, we wrote most of the songs in the first half of 2019 and recorded it during the summer. It took us a while to give birth to this new direction. As you can hear we predilected the melodies even more for this record, influenced by the power pop and artists like Jay Reatard and Sheer Mag rather than the psych vibes of the previous record.
Indeed! I should say, we don't talk about power pop enough, while it's quite an extraordinary music genre in my opinion. But yeah, in fact, "Be Bop Palooza" is such a good example of that new direction you've taken, and it's such a hit. But let me ask you: are you pro or anti-music festivals?
It depends on the festival. Italy has no (or maybe very few) big festivals like other European countries. We have smaller realities that, in some cases, have a good offer in terms of line-ups and small atmospheres – it's usually more relaxed and friendly. My faves in Italy are The Beaches Brew and Festival Beat. We also organize a little festival in our hometown Castel Goffredo that is called Metàpalooza. Metà is the name of the ex-supermarket abandoned for 20 years where the fest take place and this year should have been the third edition.
It's nothing to do with Lollapalooza, it was just a joke.
I want in! Last time I saw you were in Paris, at Espace B (video). Do you remember that show? You played an "encore" of 2 seconds, and then some people wanted to force you to stay on stage…
Ahah, yeah, I remember. I started singing but I felt faint after a few seconds. I didn't want to go on, I just wanted to go out and take some fresh air. Sorry guys, ahah!
"Gonna Get Me" (my favorite, I think) is the perfect remedy to all the shit happening in the world right now. It's fun and bouncy. Is garage music (generally speaking) becoming too serious? It seems to me that "serious" post-punk music is taking over…
Yeah, I guess songs like "Gonna Get Me" are not very common these days. Post-Punk has replaced all the psych and slackers bands maybe but it's not a bad thing, music changes and it has to change. I personally like some of the bands of these years but it is a little bit serious actually. I miss the wild garage fun sometimes.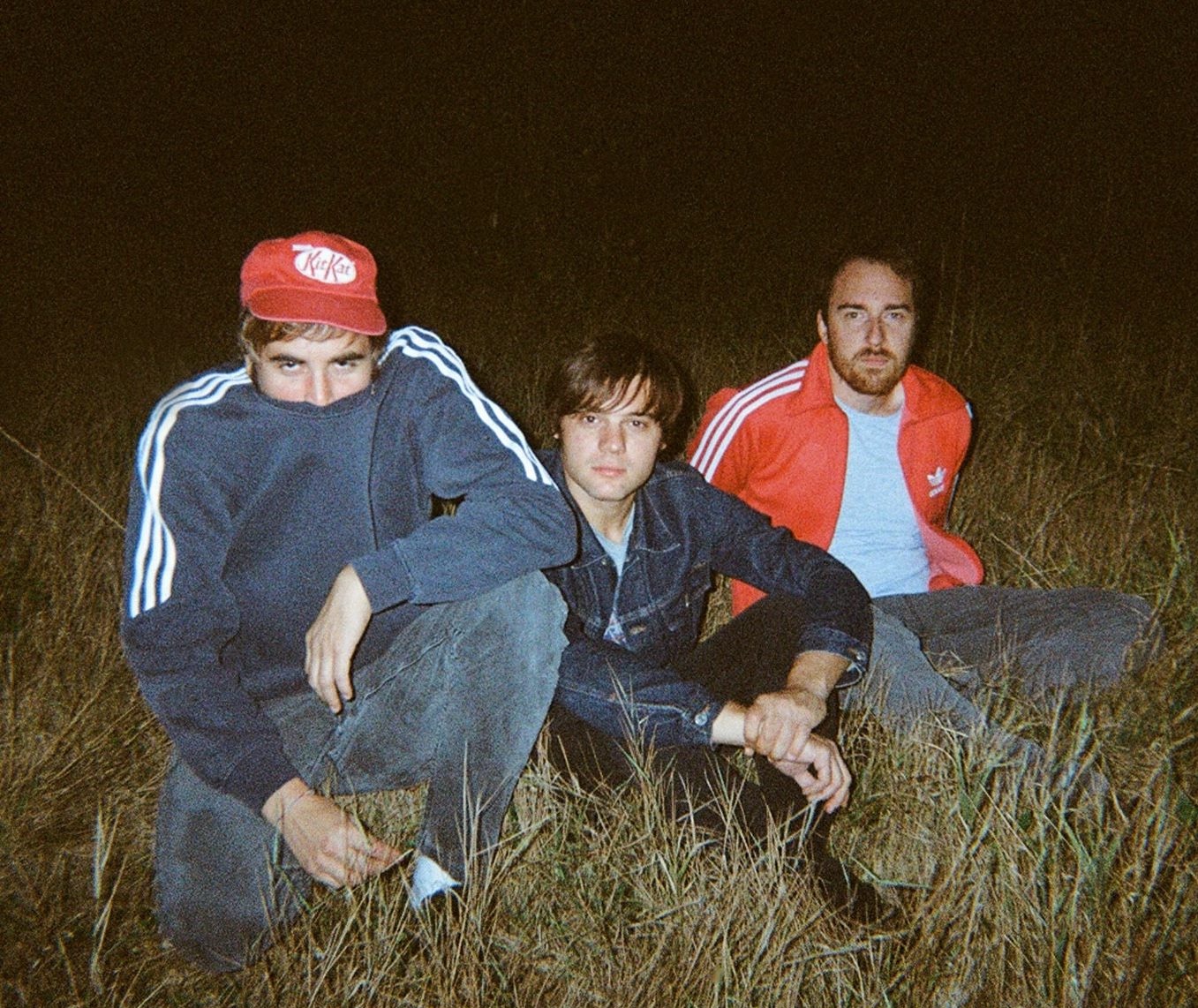 The scene
I've recently conducted a short empirical study on garage rock (link). I found out that there are more and more albums labeled as such, but the number of Google queries tends to decrease. What's your impression from the inside? Do you find it more and more difficult to get support from playing shows and releasing music?
Interesting research. The fact that there are more releases labeled as garage is, itself, very positive news – it means that garage rock is not dead. But yeah, the attention of the big audience is focused on other things right now. It seems dead probably because both you and I grew up in the golden age of garage (from 2008 to 2015, I would say) when even Vice used to talk about it and Burger Records was the super cool label of the moment. If you remember all the big festivals back then used to have a lineup full of garage acts whereas now if you're lucky you can still see Osees, King Gizzard, and Ty Segall which they don't even play garage anymore. And it's ok, one day it will be back in another form by some unbelievably amazing bands and everyone will have been calling it a miracle.
Let us hope my friend, let us hope… But yeah, even the NYTimes talked about Burger… (here). Oh well. Here's one of my (conspiracy?) theories: there's a new scene that I call "post-skate" (see here). I think it's taking over the slacker scene. What do you think?
I think that's exactly what is happening. And, as I said, I'm not against it, I'm happy there are new ideas and new energies around. And it doesn't mean just follow the trends. There is a reason if certain bands are more seminal than others and it's because these ones stimulate new creativity and new directions to explore.
You're from Castel Goffredo (Italy). It seems to me, from the outside, that the Italian scene is nothing huge when it comes to garage music (generally speaking). Is that right? If so, why is it?
It's true. Italy has never had a big garage scene compared to France, Germany, Belgium, the Netherlands, and Spain. But it has always had their modest representative with bands that most of the time have nothing to envy from the rest of Europe. I'm not sure why but I guess because Italian popular music is still very radicate in the country, therefore less influenced by the anglophone world.
Is it harder for a European band to make it in the U.S. than… let's say, an American or a Canadian band? If so, why? I'm asking because it seems that your music is gaining popularity there…
It is harder because it's difficult to gain popularity if you're not there … the biz is still in those anglophone countries, North America, UK, and Australia. If you go big in those countries then it's done. But for that, you tour these places, which is always super expensive. We're gaining popularity there but it took us at least five years, 3 albums, and quite a lot of touring. Hard but worthy.
In any case, what is your favorite album of the last few months?
Such a good EP, I'm 100% with you.
To conclude
Best tour memory?
What are the next steps for you as a band? When should we expect your next LP?
The plan is waiting for the end of this hell and in the meantime writing new stuff. Maybe next year we'll release new stuff? Who knows…
How do you imagine your discography 20 years from now?
Prolific.
Is "rock'n'roll dead"?
Nah. It's just in a hangover after many years of partying, but it will recover.
The last word to conclude?
Form a fucking band!