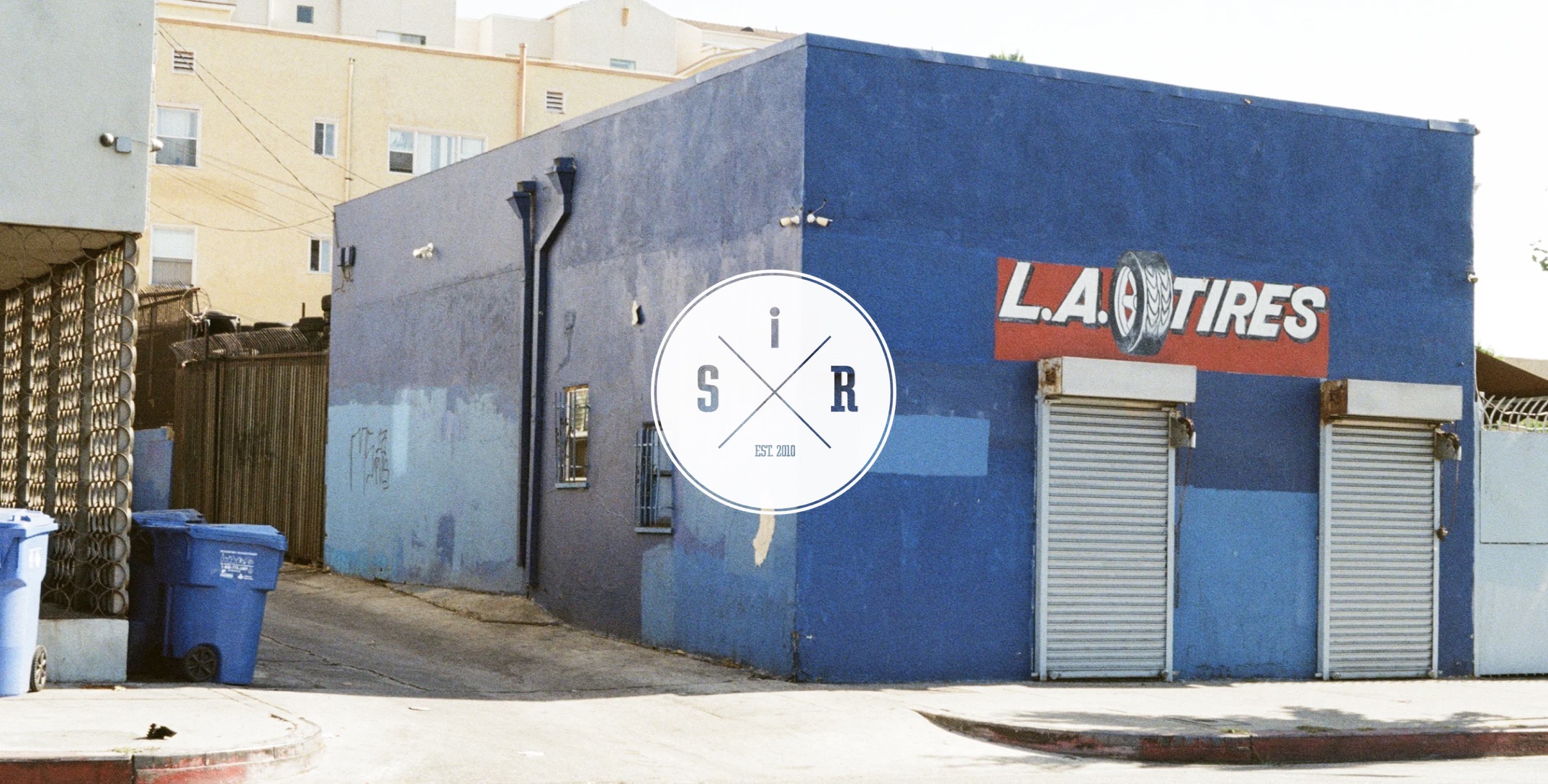 Every Monday morning, Still in Rock begins the week with an article featuring a bunch of new releases. A playlist is dedicated to the very best of these articles at the end of each month (
link
). Make sure you don't miss anything, join Still in Rock on Facebook (
here
) and WhatsApp (
here
). Cheers.
Chaque lundi matin, Still in Rock commence la semaine avec plusieurs sorties qui méritent leur pesant de cacahouètes biologiques. Et à la fin de chaque mois, une playlist rassemble le meilleur de ces articles (
lien
). Soyez sûr de ne rien manquer, rejoigniez Still in Rock sur Facebook (
ici
) et WhatsApp (
ici
). Cheers.
***
Stiff Richards – DIG
LP, Erste Theke Tontraeger, 1 June 2020
[garage punk]
EN
: Stiff Richards is the first guy from Melbourne that escapes my ironic-not-informative dedicated graphics (
article
). On June 1st, he will release his album
DIG
on the excellent German label Erste Theke Tontraeger. If it's actually a repress (it has been on his Bandcamp since January 1st, 2019), this is an excellent opportunity to catch up on the delay we've been accumulating since 2017. Several tracks on this second album deserve the respect of all the guys who once flirted with Black Flag, the UK 77′ punk, and the 90s edgy thing, ala straight edge. The formula is as classic as can be, but it combines several punk subgenres that usually fight with each other than showing great friendship. "
PEA
" and "
No Fun On The Beaches
" are absolute killers.
FR
: Stiff Richards, c'est le premier type originaire de Melbourne qui échappe à mon infographie ironico-pas-informative (
article
). Le 1 juin prochain, il sortira son album
DIG
sur l'excellent label allemand
Erste Theke Tontraeger. S'il s'agit en réalité d'une repress (on le trouve sur son Bandcamp depuis le 1er janvier 2019), voilà bien l'occasion de rattraper le retard que l'on a pu accumuler depuis 2017. Plusieurs morceaux de ce deuxième album méritent effectivement le respect de tous les types qui ont un jour flirté avec Black Flag, le punk UK 77′ et la chose énervée 90s, côté straight edge. La formule est on ne peut plus classique, mais elle présente l'avantage de combiner plusieurs sous-genres punks qui se fightent plus qu'ils ne se sont faits amis aux fils des décennies. "PEA" et "No Fun On The Beaches" sont des killers.
***
Diners – Leisure World
LP, Lauren Records, 24 April 2020
[moonlight pop]
EN
: Tyler Blue Broderick released his fifth album last April, still under the name Diners. It's by far his best, I think. This LP has indeed the black magic touches of the previous ones, the humor that characterizes his music, his baroque parts, sometimes burlesque. Still, it also delivers several tracks whose lyricism is equaled only by the spontaneity to which he abandons himself. I want "
Phone TV World
" and "
Thanks for Listening
" as examples. The loony aspect that makes all the charm of
Leisure World
(see "
Big Times
" and "
So
Blue
") gives way to a simplicity that reminds me of some
Magic Potion
, under
the moonlight.
FR
: Tyler Blue Broderick a fait paraître son cinquième album en avril dernier, toujours sous le nom de Diners. C'est de loin son meilleur, je crois. Cet LP a en effet les touches de magie noire des albums précédents, l'humour qui caractérise sa musique, ses parties de pop baroques, voir burlesques, mais il a également pour lui de délivrer plusieurs morceaux dont la paresse n'a d'égale que spontanéité à laquelle il s'abandonne. Je veux "
Phone TV World
" et "
Thanks for Listening
" comme exemple. L'aspect fête foraine qui fait tout le charme de plusieurs titres de Leisure World (voir "
Big Times
" et "
So Blue
") laisse place à une simplicité qui me rappelle certains
Magic Potion
, au clair de lune.
***
Jacob Boyle – Home
LP, 7 May 2020
[bedroom pop]
EN: Jacob Boyle is an artist from Los Angeles who released his first album at the beginning of May, Home. The thing is quite DIY, real chamber pop produced for and in the bedroom, literally. "Parking Lot" is a great example of the best he achieves with a nineties swing. The whole thing probably doesn't have the pretension of any revolution, or even of being part of a movement other than the one that would lead us into a garden to look at the past stars. It's beautifully simple. And romantic?!
FR: Jacob Boyle est un artiste originaire de Los Angeles qui, au début du mois de mai, a fait paraître son premier album, Home. La chose est tout à fait DIY, une véritable pop de chambre produite pour et dans la chambre, littéralement. "Parking Lot" est un bon exemple de ce qu'il achève de meilleur à l'appui d'un élan nineties. L'ensemble n'a probablement pas la prétention d'une quelconque révolution, ni même de s'inscrire dans un mouvement outre que celui qui nous conduirait dans un jardin à regarder les étoiles passées. La chose simple, efficace. La chose romantique ?!
***
Woolen Men – Alley Cat
Single, Dog's Table, 1 May 2020
[indie garage pop]
EN: I rarely write about singles. When they're excellent, I rather wait for the full album, and when they're average, what's the point? I'm making an exception to my rule with Woolen Men, as no LP is currently announced (we only know that a few "singles club" are about to be released). "Alley Cat" is indeed one of those pop songs that would be classified between garage-ish, indie, and nonchalant rock'n'roll ala post-2001. The lyrics don't mean much to me, which only adds to my desire to dance stupidly on those guitar chords that Doug Martsch will certainly like. It's a hit!
FR
: Je n'écris que rarement sur les singles. S'ils sont excellents, je préfère alors attendre l'album, et s'ils sont moyens, à quoi bon. Je fais une exception à ma règle avec Woolen Men dans la mesure où aucun LP n'est pour l'heure annoncé (il dit simplement vouloir faire paraître des "
singles club
") et que la chose mérite bien ses quelques éloges. "
Alley Cat
" est effectivement de ces morceaux pop que l'on classerait bien entre garage-ish, indie et rock'n'roll nonchalant à la post-2001. Il ne veut pas dire grand-chose, ce qui ne fait que rajouter à l'envie d'aller danser bêtement sur ces trois accords de guitare qui plaira à
Doug Martsch
. C'est un hit !
***
Bonus #1:
Ty Segall – Live on KEXP at Home
5:22: Queen Lullabye [Sleeper]
18:43: You Make The Sun Fry [Goodbye Bread]
27:45: California Hills [Emotional Mugger]
38:15: Ty's New Song (?)
45:40: Bob Dylan's Blues [Syd Barrett Cover]
Bonus #2:
Idles – "Mr. Motivator"