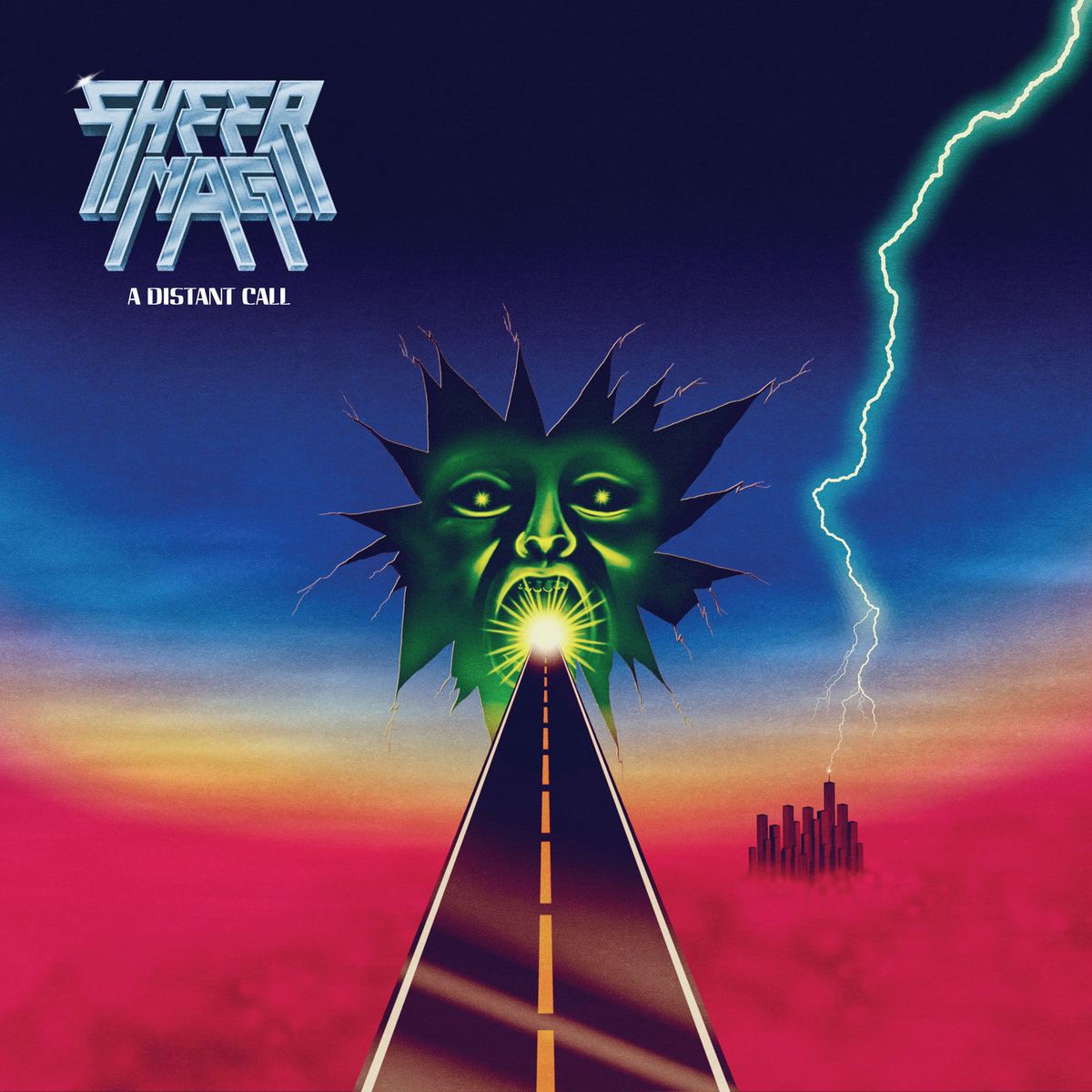 La bataille faire rage entre Dumb et Sheer Mag. Ces deux groupes sont les plus entertaining de ces dernières années, leurs morceaux rebondissent, leurs mélodies sont plus sucrées qu'une sucette Chupa Chups et leurs guitares crissent tel un vieux groupe de power pop au sommet de sa gloire. Depuis les premiers singles de Sheer Mag en 2014, le groupe a gagné une stature internationale. Son premier album, Need To Feel Your Love, est inégalé. Christina Halladay y dynamite tout ce que l'on croyait savoir sur la musique post-2001. Pour le surplus, je vous renvoie à l'article de l'époque (

ici

), ou à l'article

Look back

:
Je classais récemment cet album de Sheer Mag parmi les 3 LPs les plus entertaining de la décennie, et à vrai dire, il y a peu d'albums que j'aurai plus écouté que ce dernier durant les années 2010s. Need to Feel Your Love est super fun, super bouncy, super rieur, bref, c'est un super-album. Il est non seulement le meilleur représentant de la scène post-2001, mais il parvient également au sans faute dont ils rêvent tous : délivrer hit sur hit, sans jamais que l'on ne parvienne à déterminer lequel de tous ces morceaux est le meilleur. Sheer Mag représente finalement l'essence du rock'n'roll, the most invincible Superjoke in history.
Alors, c'est non sans une joie exaltée que je vous annonce aujourd'hui le grand retour de Sheer Mag. Le 23 août prochain, le groupe fera paraître son nouvel album, A Distant Call. Un premier single est déjà disponible à l'écoute. Intitulé "Blood from a Stone", il fait… du Sheer Mag, comprenez là, du Strokes sans Julian, du garage sans lo-fi, de la pop sans cheesy, bref, de la musique post-2001.
Difficile certes de parler de véritables indications avec un seul single, mais qui peut dire désormais que la presse doit avoir écouté les albums pour en parler ? Regardez ce que font les Inrocks, Vice & co… ils ne se privent pas, eux. Bref, le sujet du jour n'est pas là. Sheer Mag semble décidé à ne rien trahir de ce qui a fait le succès de son premier album, et ça, c'est plus qu'une excellente nouvelle. Je vous donne ainsi rendez-vous à la fin du mois d'août, parce qu'il se pourrait bien que l'année 2019 (et plus largement la décennie) connaisse un dernier nouveau tremblement de terre. Sans mauvais jeux de mots.
(mp3) Sheer Mag – Blood from a Stone

Tracklist: A Distant Call (LP, Wilsuns RC, 2019)
1.
Steels Sharpens Steel
2.
Blood from a Stone
3.
Unfound Manifest
4.
Silver Line
5.
Hardly to Blame
6.
Cold Sword
7.
Chopping Block
8.
The Right Stuff
9.
The Killer
10.
Keep on Runnin'
Liens :
Article sur l'album du groupe
Article LOOK BACK sur Sheer Mag