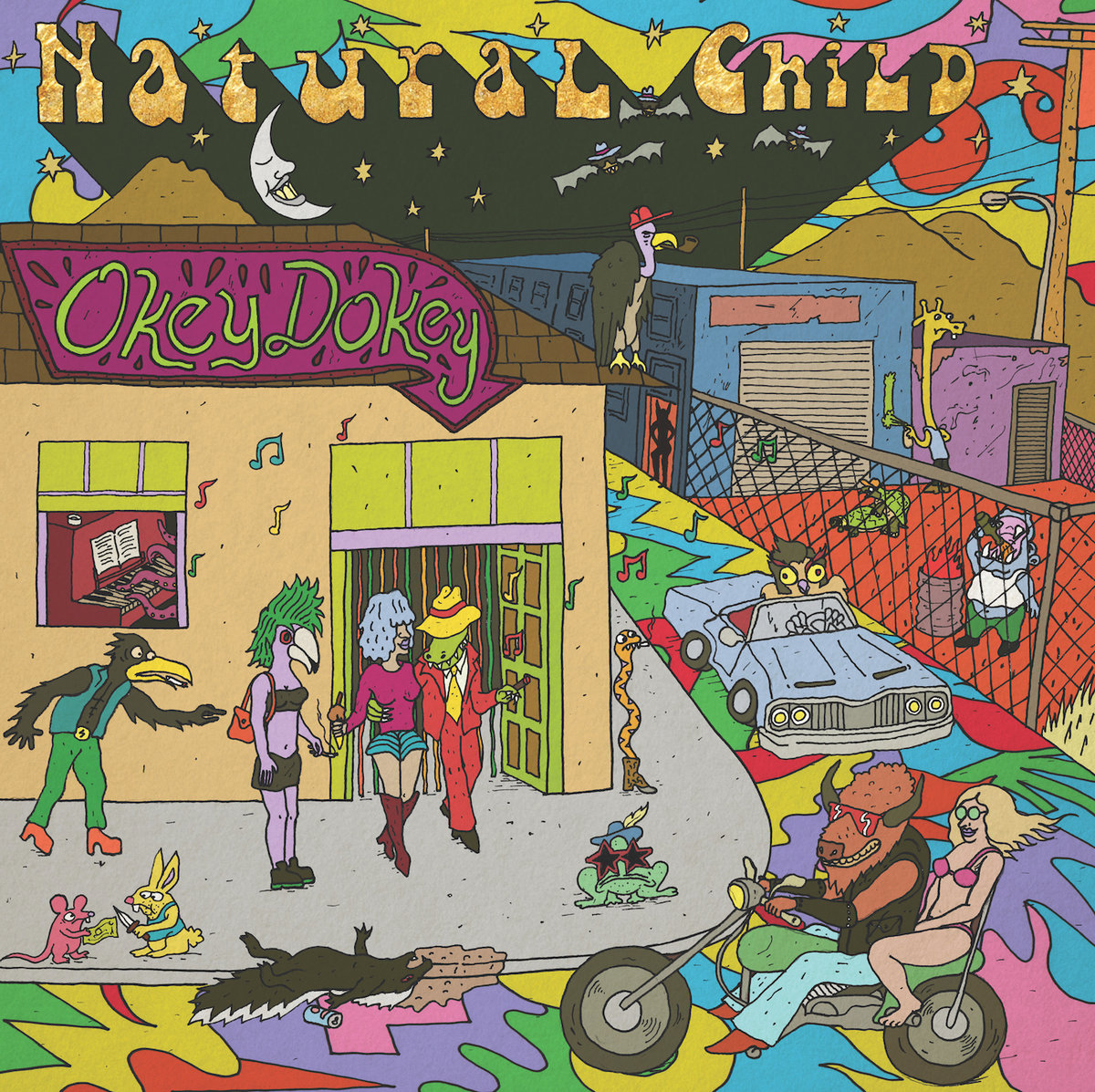 Ah, the end of the decade… so here we are. To celebrate the 2010s, and to anticipate the ranking of the best albums of the last 10 years, I am starting a nostalgico-musicalo-retrospective to be featured every Monday. To this end, I bring out Still in Rock archives, a good excuse to listen to some "old" songs again and start the week in the best possible way. Here is Still in Rock new series: LOOK BACK.
La fin de la décennie… nous y voici donc. Pour fêter la fin des années 2010s, et pour anticiper le classement des meilleurs albums de ces 10 années, je débute une rétrospective musicalo-nostalgique. Et pour ce faire, je compte bien ressortir les archives Still in Rock, une bonne excuse à l'écoute de quelques "vieilles" chansons pour commencer la semaine dans la meilleure des dispositions possibles.

Voici la nouvelle rubrique de Still in Rock :

LOOK BACK.

*****
Le 19 septembre 2016, j'écrivais sur l'album Okey Dokey de Natural Child
(
lien
):
Okey Dokey a un petit côté ringard bien dosé qui fait appel à nos instincts les plus roots. Avec cet album, on se plonge en plein dans l'époque d'une Amérique que nous ne connaitrons jamais. On y fait la fête avec tous les habitants des suburb' d'une ville du sud des USA. On y trouve le shérif qui négocie le prix d'un pack de bières tandis que Shany Lane, la plus belle fille du patelin, s'avance pour acheter quelques lollipop à la fraise. Le tout est enrobé par une blues-country qui joue sur une ambiance dont la stabilité permet au vieux bartender de mener tranquillement ses affaires. Et lorsqu'il est sentimental, on y trouve le
big man qui a du mal à dire à sa chérie qu'il passerait bien l'après-midi à ses côtés. Okye Dokey est en somme l'occasion de s'essayer à une autre variante américaine !
En 2019, je rajouterais :
Mes premières écoutes d'Okey Dokey m'avait convaincu, mais jamais je n'aurai pensé y trouver l'un des albums que j'écouterai le plus durant la décennie. Avec cet LP, Natural Child a délivré le meilleur album de red neck des années 2010s. Il a introduit un nouveau cool, en déplaise à l'underground new-yorkais. Sans chercher le hit, il crée l'ambiance d'une vieille ville américaine, un peu poussiéreuse, mais pleine d'humanité. Quel modèle !