Anachronique
Jangle Pop
Anachronique : The Replacements (Jangle Pop)
16.4.13
The Replacements . Dans le genre groupe-supra-influent-bien-que-peu-connu-du-public (une catégorie très sélect'), The Replacement...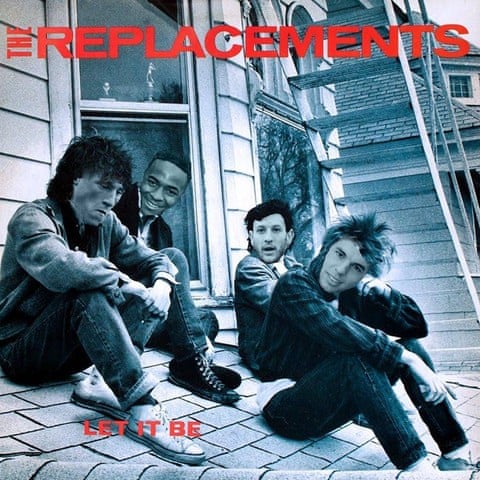 The Replacements. Dans le genre groupe-supra-influent-bien-que-peu-connu-du-public (une catégorie très sélect'), The Replacements est définitivement quelque part en haut de la liste. Formé à Minneapolis en 1979, The Replacements est né de la passion exagérée qu'avaient des deux frères Stinson pour la musique. Ajoutez-y quelques amitiés lycéennes et sept albums studio tout aussi variés qu'efficaces, voici le portrait de cette formation bien tracé. Parce qu'il y aurait trop à dire sur ces différents albums, ce billet se contentera d'évoquer Let It Be, leur album paru en octobre 1984.
Ecouter The Replacements est clairement une expérience à part. Je ne peux m'empêcher de penser que "I Will Dare" est un des meilleurs morceaux de la décennie. La mélodie ici trouvée par The Replacements est absolument parfaite, brillante, prodigieuse, sublime. "How smart are you? How dumb am I?" revient sans cesse, un leitmotiv révélateur de l'esprit décalé du groupe. "We're Comin' Out" est un titre fort différent dont la puissance apparente fera fuir les moins férus de sons bestiaux. Et pourtant, la guitare de Paul Westerberg nous en jette tellement plein les ouïs. Le break à mi-titre laisse place à quelques secondes dont la cool-attitude est ravageuse. "Favorite Thing" est du même genre, plutôt féroce, tel que "Gary's Got A Boner" dont l'écoute impose d'enfiler une veste en cuir bien cintrée. "Sixteen Blue" fait plus volontiers l'apologie d'une langueur dont les années 80' ont parfaitement su abuser. "Answering Machine", avec sa guitare Jangle Pop, semble quant à lui ne plus en finir de rebondir.
Beaucoup de l'argent généré par cet opus sera dépensé dans la réparation des instruments du groupe. Il faut dire que les membres de Replacements ont toujours eu un goût particulier pour une théâtralité très (jamais trop) dramatique. The Replacements est assurément une formation sans-limites, toujours aux extrêmes. Largement influencée par la scène punk anglaise des années 70,
Buzzcocks
en tête de liste (
article
), je ne saurai trop vous conseiller de plonger en plein dans l'univers de cette formation. Toujours très colorée, la musique de The Replacements est l'une des plus expressives des années '80, à l'avant-garde de divers mouvements des années '90, considérablement importante sur celle des années '00 et qui aura à ne pas en douter une influence notable sur celle des années '10.
Liens afférents :