ENGLISH
(French below)
The most acclaimed folk group in the history of Still in Rock is called Murals. The last time the Kentucky-based band gave us news was in 2016, with Violet City Lantern. And since then, nothing. Its singer, Jacob Weaver, returns (finally!) with a new album, Glows in the Dark. Released on November 11 via Earth Libraries (without a vinyl format… what a shame!), it vacillates between Fleetwood Mac and the soundtrack of a slightly outdated bar, or a ranch, somewhere in America's small town. It is romantic, enveloping, strange, colorful.
1. Romantic: Glows in the Dark send us from sunsets to walks along a forest, a warm summer evening. The rhythms are slow, the impulses romantic. The Hawaiian sounds remind us of our cliched Polynesians.
2. Velvet: Jacob Weaver's voice has no equivalence. He wraps his lyrics with the enthusiasm of an 80s singer. He is seductive, a true storyteller the superb production of this LP never fails to highlight.
3. Strange: Glows in the Dark is a 7pm album, but it also deliver a groove too difficult to resist. The tracks display all sorts of cabinets of curiosity with, often, more danceable finals.
4. Colorful: Wesley plays with all colors. His music is purple magic, but he also evokes roses, fire's red, green morning, dark's grey…
What poetry!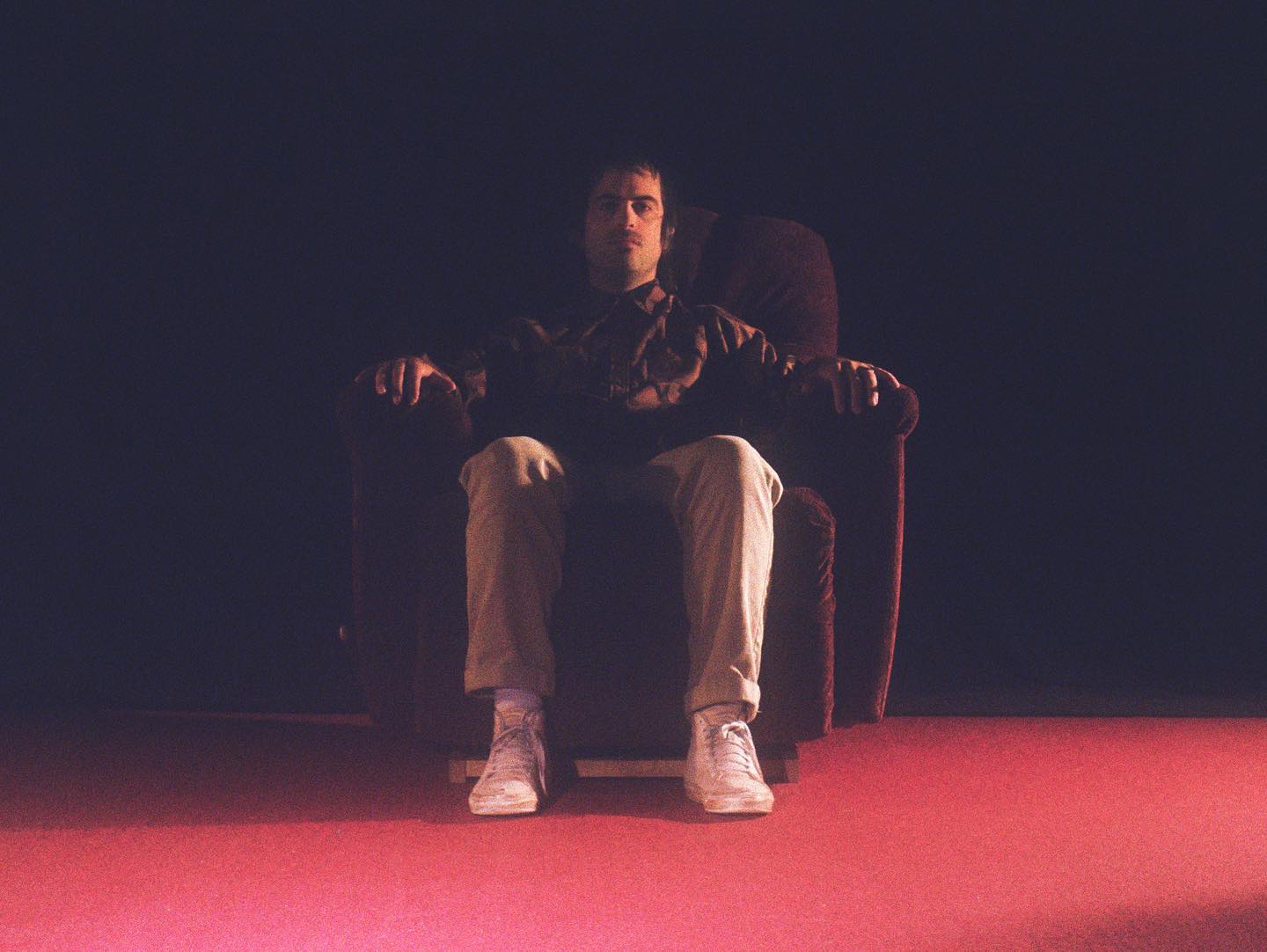 ***
FRENCH
Le groupe de folk le plus encensé de l'histoire de Still in Rock s'appelle Murals. La dernière fois que la bande originaire du Kentucky nous donnait des nouvelles était en 2016, avec Violet City Lantern. Et depuis, plus rien. Son chanteur, Jacob Weaver, revient (enfin !) avec un nouvel album, Glows in the Dark. Paru le 11 novembre dernier via Earth Librairies (sans format vinyle… quel dommage !), il vacille entre Fleetwood Mac et la bande-son d'un bar un peu désuet, quelque part dans l'Amérique d'une petite ville. Il est romantique, enveloppant, étrange.
1. Romantique : Glows in the Dark nous transpose de couchers de soleil en promenades le long d'une forêt, une chaude soirée d'été. Les rythmes sont lents, les élans romanesques. On y trouve des sonorités hawaïennes qui ne sont pas sans nous rappeler nos clichés vahinés.
2. Velours : La voix de Jacob Weaver n'a jamais eu d'égal. Il enveloppe ses textes avec l'entrain d'un chanteur des années 80s. Il est séducteur, un véritable conteur que la superbe production de cet LP ne manque jamais de mettre en avant.
3. Etrange : Si Glows in the Dark est un album de 19h, il sait aussi délivrer un groove difficilement résistible. Les morceaux enchainent les cabinets de curiosité avec, souvent, des phases finales plus dansantes.
4. Colorful: Wesley joue avec toutes les couleurs. Sa musique relève de la magie violette, mais il évoque aussi les roses, le rouge du feu, le vert du matin, le gris de l'obscurité…
Quelle poésie !
***