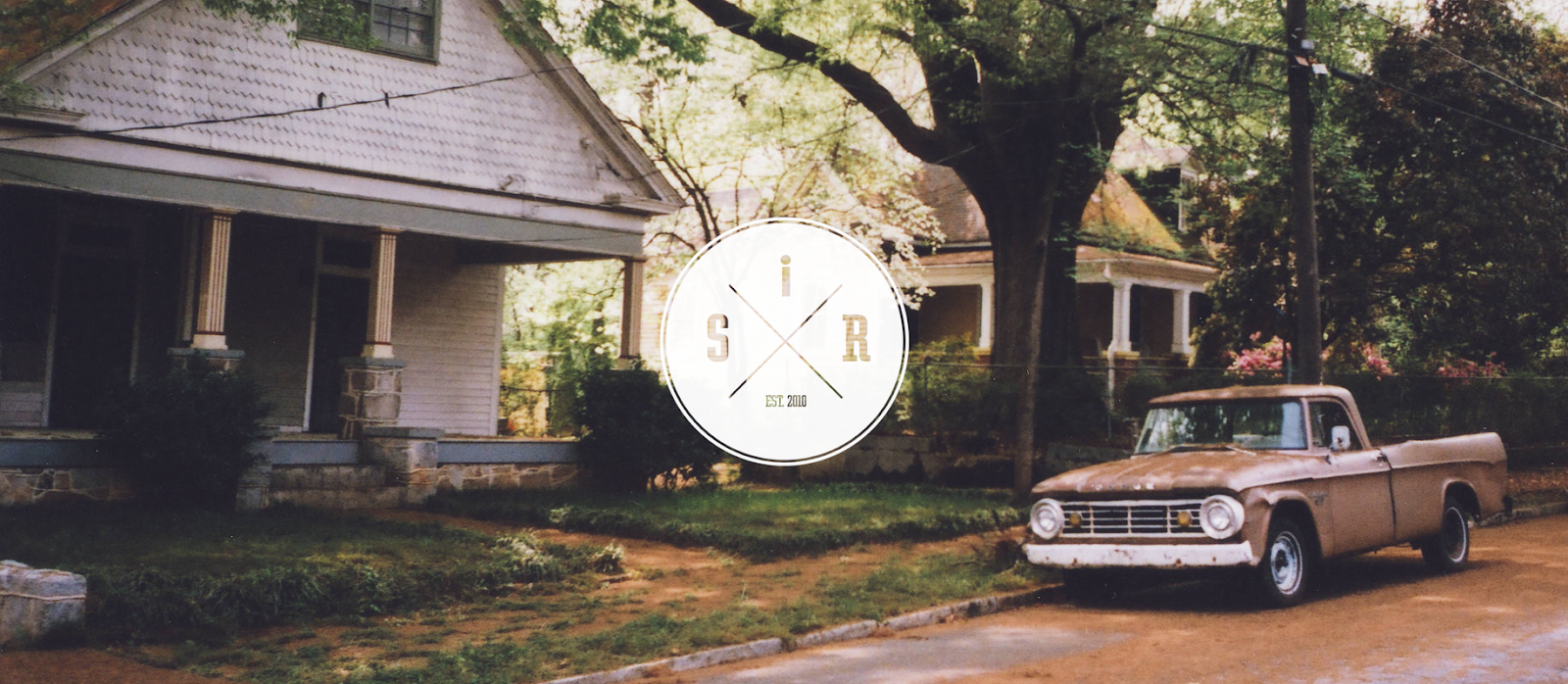 WORLD PREMIERE
Double Cheese –
"Mast Potatoes" & "The Ants"
7″, Cheap Trash Tapes / Le Cèpe Records,
21 February 2020
EN:
There are only two bands in the whole world who know how to produce great slasher rock: Total Slacker and Double Cheese. The first is the father of Slip Away, a monument. The second is French. He's excellent, he's gore, he's fun, he's garage, he's not pop (anymore), and he's about to hit you in the face.
On February 21st, Double Cheese will release two new singles before locking himself up in the studio to record his third album. I'm happy to feature them in world premiere. The whole thing starts with a mashed splintering, the kind of scene that the small screen cannot even air. "Mast Potatoes" is a chunky song ending as it should in a big garage mess. As for "The Ants", we fall into the supernatural slasher category, a sort of Jason Voorhees who attacks his victims with mutant ants. What I mean by this is that Double Cheese's music is vicious, almost eighties, music from a time when fake blood was cool.
At this point, I seriously wonder why a director such as John Carpenter, or Wes Craven, still hasn't grabbed Double Cheese's music and propelled it under the knife of Scream 6. Okay, Wes is dead, but Double Cheese keeps on delivering an increasingly dripping garage rock. Forget the whopper and other Big Mac, the French Hannibal Lecter has just propelled two excellent songs under the mixer.
FR
:
Il n'y a que deux groupes au monde qui sachent faire dans le rock slasher : Total Slacker et Double Cheese. Le premier est l'auteur de Slip Away, un monument. Le second est français. Il est excellent, il est gore, il est fun, il est garage, il n'est plus pop (désormais), et il est en passe d'arriver près de chez vous.
Le 21 février prochain, Double Cheese fera paraître deux nouveaux singles avant de s'enfermer en studio pour enregistrer son troisième album. Je suis heureux de vous les présenter en exclusivité. Le tout commence par un écartèlement réduit en purée, le genre de scène que le petit écran ne peut tolérer.
"Mast Potatoes" est un morceau trapu qui finit, comme il se doit, dans une énorme course poursuite à faire exploser les souris blanches.
Quant à "The Ants", on tombe cette fois-ci dans le genre slasher surnaturel, une sorte de
Jason Voorhees qui attaque ses victimes à coup de fourmis mutantes. Ce que je veux dire par là, c'est que Double Cheese fait dans un garage rock vicelard et presque eighties, celui d'une époque où le faux sang faisait encore son effet.
A ce stade, je me demande sérieusement pourquoi un réalisateur de la trempe de John Carpenter, ou de Wes Craven, ne s'est toujours pas saisi de la musique de Double Cheese pour la propulser sous le couteau d'un Scream sixtième du nom. Bon OK,
Wes
est mort, mais les Double Cheese, eux, ne cessent de délivrer un garage rock de plus en plus dégoulinant. Oubliez le whopper et autre Big Mac, les Hannibal Lecter de la scène agarage française viennent de propulser deux morceaux d'excellence sous le mixeur.
Natural Child – Natural Child
LP, Natural Child,
24 January 2020
EN: Hey, you.
Yeah… YOU (!), the music journalist, you, who's manufacturing what's cool, I have a question: why are you talking about the Tame Impala's new bum, but ignoring Natural Child's new album? You're an idiot, that's what you are. Natural Child, whose Okey Dokey I ranked as the 33rd best album of the decade (link), has just released a new LP on which I'm going to freeze for several years. In fact, we haven't heard an album that comes so close to J.J. Cale's genius (mixtape) in a very long time. Soberly entitled Natural Child, there are parts of free jazz coupled with funk, psychedelic music and African sonorities, in short, a music freed from all the codes of the garage scene. Introduced on a "you know there's a lot of pretty girls when you leave the phone", Natural Child is departing from country-like music, but it nonetheless remains one of the best Southern things in the whole of the United States. This album will be very high on the list of the 2020 best LPs. It's flawless, an ode to those who know the power of an afternoon spent on the rocking-chair of an old American porch. It's unstoppable. Immortal.
FR
:
Eh? EH?! Ouais, toi ! Toi le journaliste musical, toi qui fait partie du système du cool, j'ai une question : pourquoi parles-tu de la nouvelle bouse de Tame Impala qui se prend désormais pour Daft Punk, mais ignores-tu le nouvel album de Natural Child ? T'es un con, voilà. Natural Child, l'un des gourous des années 2010s qui a produit l'excellent Okey Dokey (33ème meilleur album de la décennie 2010s, lien), vient de faire paraître un nouvel LP sur lequel je vais bloquer pendant plusieurs années. Et pour cause : jamais un groupe n'a fait paraître un album qui s'approche à ce point du génie de J.J. Cale (mixtape). Sobrement intitulé Natural Child, on y trouve
de nombreuses parties de free jazz couplées à de la funk, des phases psychédéliques, des sonorités africaines, en bref, une musique libérée de tous les codes de la scène garage. Introduit sur un "y
ou know there's lot of pretty girls when you leave the phone",
Natural Child s'éloigne quelque peu de la country, mais il n'en demeure pas moins l'une des meilleures choses sudistes de tous les Etats-Unis. Cet album figurera très haut dans la liste des meilleurs LPs de 2020s. C'est un sans faute, une ode à tous ceux qui savent le pouvoir d'une après-midi passée sur le rocking-chair d'un vieux porche américain. C'est imparable. Immortel.
MOUSE – Reverse: Universe
LP, Red Saint Records, 6 February 2020

EN: In 2017, I called Mouse a lumberjack, for it delivers the kind of psychedelic rock that destroy everything on its way. Well, Mouse's back these with Reverse: Universe, a new album with magnificent fuzz songs. "Invader" and "Worm Wood" remind the rest of the scene that when a band dares to experience Fuzz, CFM, and Dwyer, great things often come out of it. Originally from Durban, South Africa, Mouse is now the undisputed leader of seventies-inspired & Twins-esque rock music across the continent. Surprisingly enough, "pop" songs such as "Day Moon" are the ones I prefer the most. What if super-psychedelic pop music was even better than stoner?
FR: En 2017, je qualifiais Mouse de déforestateur, le genre de groupes qui arrive avec une tronço de rock psyché et qui ratisse tout sur son passage, mélodies et structures rock'n'roll incluent. Le groupe revient ces jours-ci avec Reverse: Universe, un nouvel album qui entend repeuplé la forêt avec des chants pour sectes dédiées au fuzz. "Invader" et autre "Worm Wood" vient rappeler au reste de la scène que lorsqu'un groupe ose l'expérience Fuzz, CFM et Dwyer, des choses fabuleuses en ressortent souvent. Originaire de Durban en Afrique du Sud, Mouse est le leader incontesté du rock à tendance seventies et Twins-esque de tout le continent. D'une façon assez surprenante, les morceaux les plus pop me semblent être les plus pertinents, à l'image de "Day Moon". Et si le super-psychédélique allait encore mieux à Mouse que le stoner ?
King Krule – Man Alive!
LP, True Panther Sounds,
21 February 2020
EN: Somewhere in my vinyl collection, I keep the first single from Zoo Kid (former King Krule), with a little love note written by Archy Marshall. I was in love, too. At one point, King Krule held the record for the number of dedicated articles published on Still in Rock. He then scattered, and I just fell off the wagon. Archy now has the international recognition we all know, but I still look at him with benevolence. I was therefore pleasantly surprised when I listened to Man Alive!, his latest album. While being very serious, he delivers a set of songs that borders on hip hop flow, jazzy instrumentation and the beat of a Mc. "Stoned Again" and "Alone, Omen 3" are great proofs of it.
FR
:
J'ai conservé, quelque part dans ma collection de vinyle, le premier 45 tours de Zoo Kid (ancien nom de scène de King Krule), avec le petit mot d'amour rédigé par Archy Marshall. J'étais amoureux, moi aussi. II fut un temps où il détenait même le record du nombre d'articles publiés sur Still in Rock. Et puis, il s'est éparpillé, et j'ai décroché. Archy a maintenant le statut que l'on connait tous, mais cela ne m'empêche pas de porter un regard bienveillant sur ce dernier. Ma surprise fut donc de taille lorsque j'ai écouté Man Alive!, son dernier album. Grave, très grave, il délivre un ensemble de morceaux qui frôlent le flow hip hop, l'instru' jazzy et le beat des Mc. Ils ont tous plusieurs vies, et à défaut d'être accueillants, ils sont pour le moins envoutants. Preuve en est avec "Stoned Again" et "Alone, Omen 3".

Bonus :
Opinion – "Under The Rain"