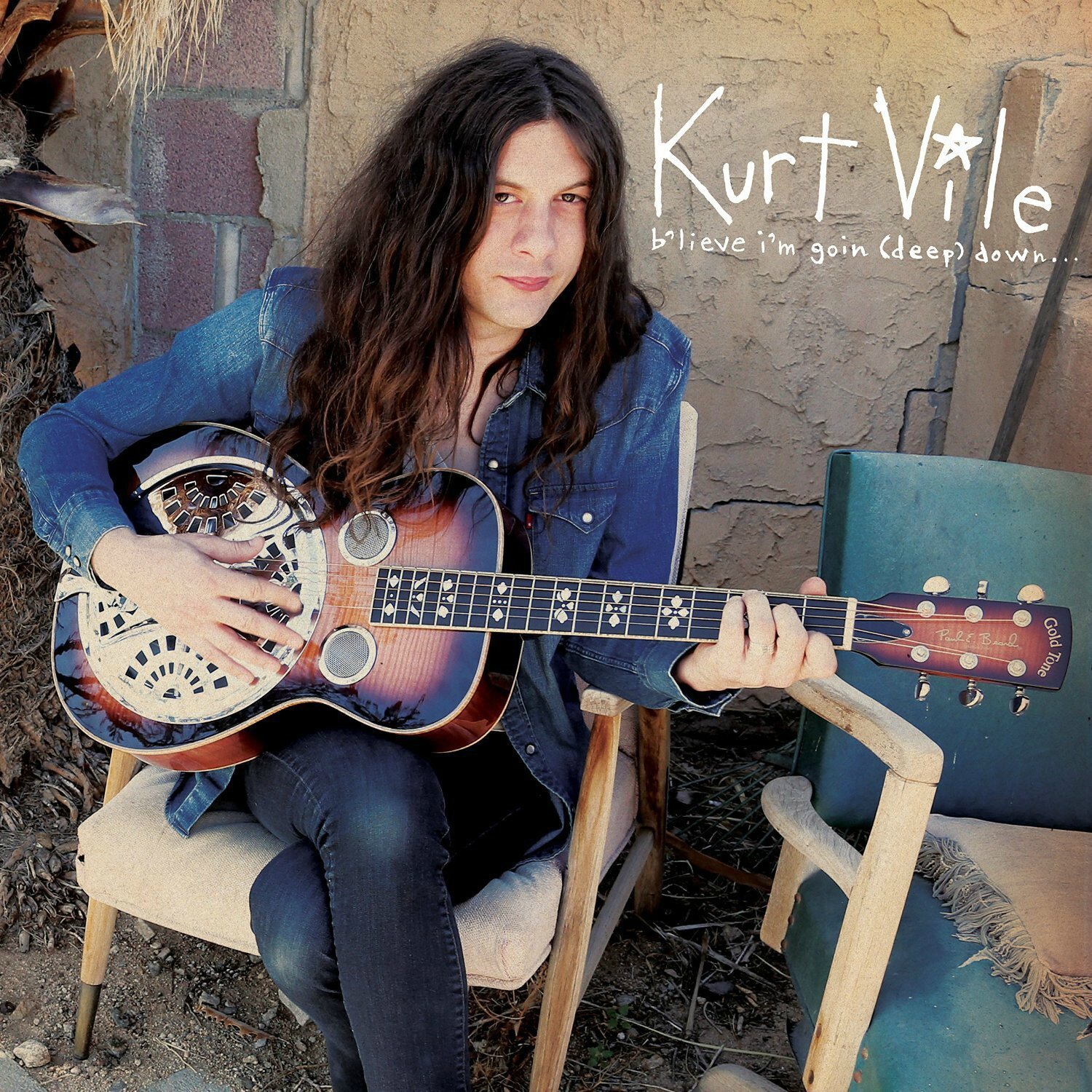 Ah, the end of the decade… so here we are. To celebrate the 2010s, and to anticipate the ranking of the best albums of the last 10 years, I am starting a nostalgico-musicalo-retrospective to be featured every Monday. To this end, I bring out Still in Rock archives, a good excuse to listen to some "old" songs again and start the week in the best possible way. Here is Still in Rock new series: LOOK BACK.
La fin de la décennie… nous y voici donc. Pour fêter la fin des années 2010s, et pour anticiper le classement des meilleurs albums de ces 10 années, je débute une rétrospective musicalo-nostalgique. Et pour ce faire, je compte bien ressortir les archives Still in Rock, une bonne excuse à l'écoute de quelques "vieilles" chansons pour commencer la semaine dans la meilleure des dispositions possibles.
Voici la nouvelle rubrique de Still in Rock :
LOOK BACK.

*****
Le 28 août 2015, j
e disais (en résumé) de l'album
b'lieve i'm going down… du groupe
Kurt Vile
:
(
article
)
Kurt Vile a toujours su fédérer autour d'une expression artistique tout à fait hétéroclite. Sur b'lieve i'm goin down…, il fait régner une atmosphère pesante qui sublime la tristesse du texte ce qui ne sera pas sans contenter les amoureux de sons à la pureté cristalline. Dans l'ensemble en effet, c'une sensation de calme et de sérénité qui se dégage de b'lieve i'm goin down… Cet opus, comme les derniers de Kurt Vile, est très mélodique. Pourtant, l'instrumentalisation ne verse jamais dans la complexité que d'autres artistes se sentent obligés d'aborder pour exister dans le paysage sonore.
Plus poétique que 10 Songs, plus mélodique encore que It's a Big World Out There (And I Am Scared), plus dérangeant que Constant Hitmaker, plus rythmé que Smoke Ring for My Halo, parfois plus coloré que Wakin On A Pretty Daze, b'lieve i'm goin down est le nouveau point de référence de la discographie de Kurt Vile. Déjà gourou de toute une génération, il rejoint le club des intouchables en mettant d'accord Neil Young (sur "That's Life, tho (almost hate to say)"), Bert Jansch (sur "All in a Daze Work"), Nash (sur "Wild Imagination"), le J.J. Cale de Really (sur l'aspect répétitif de "Lost my Head there"), Nick Drake (sur "Stand Inside") et Randy Newman (sur "Wheelhouse"), produisant l'équivalent du meilleur de chacun sur les titres cités. Prochain objectif, s'attaquer à Van Morrison.
En 2019, je rajouterais :
J'ai longtemps eu du mal à écrire sur Kurt Vile mais j'ai finalement trouvé mon angle à l'occasion de la critique sur son dernier album : Kurt Vile fait la réconciliation du Nord et du Sud, de l'underground cool et de la musique folk. Je retrouve ce thème sur b'lieve i'm going down, à mon sens son meilleur album, un sommet des années 2010s. Peut-être faudra-t-il élire Kurt Vile "artiste le plus sincère de la décennie". Jamais je ne l'ai senti ironique. Et si parler de "sincérité" en matière d'art en fera rire plus d'un, il faudra alors se rappeler que Kurt Vile ne s'embarrasse pas du regard des autres, lui. La poésie folk a rarement été aussi belle de tout l'histoire de la musique qu'avec Kurt Vile.