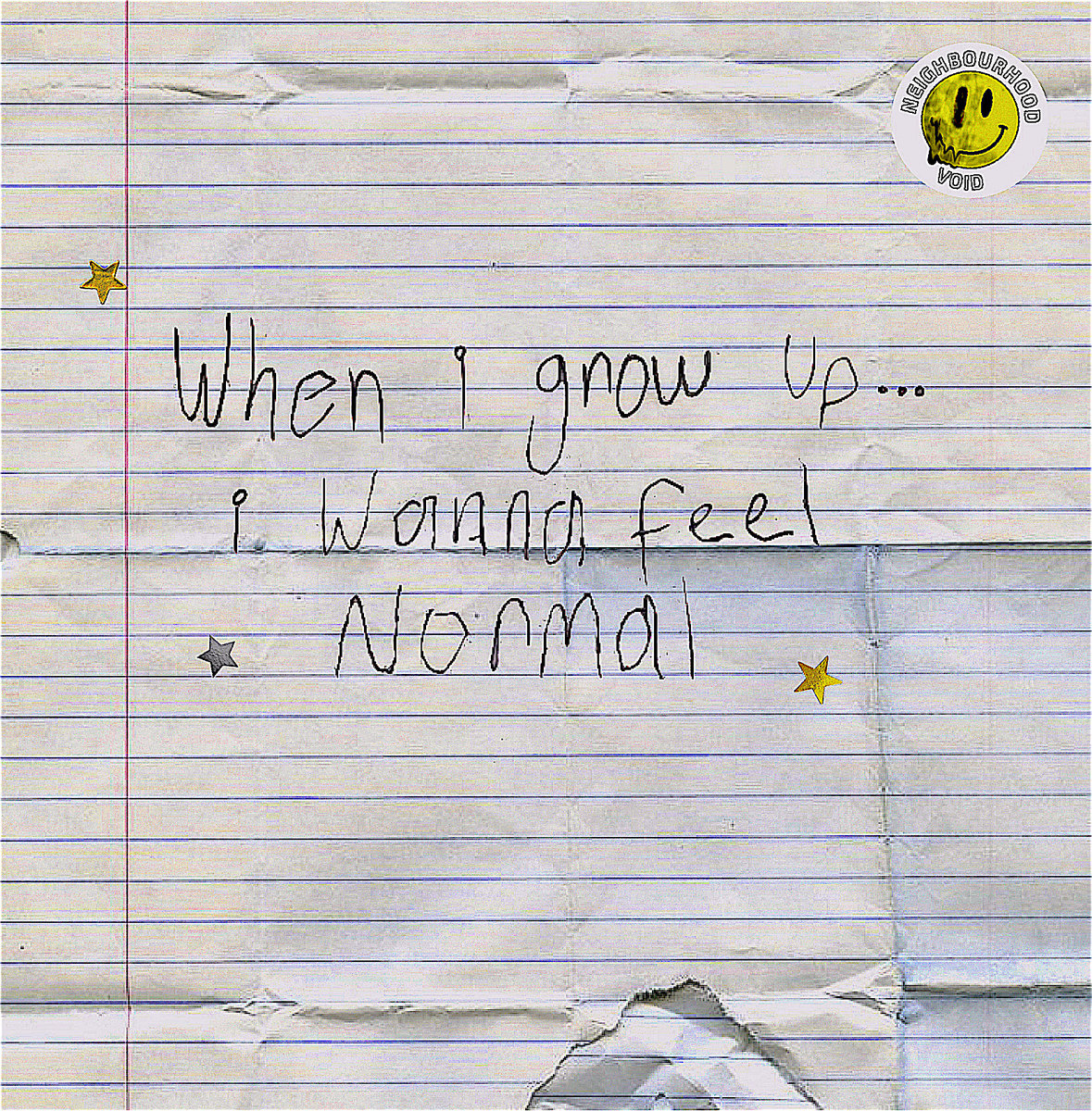 Neighbourhood Void, c'est un groupe originaire de Sydney (Australie…) qui a fait paraître son premier album au début de l'année. Trainant du côté du rock alternatif, on le sent très influencé par les années '90, et ce pour notre plus grand plaisir. Son Childhood Trauma est une belle émanation tirée de ces centaines d'heures à écouter les premiers slackers nineties.
Composé de 9 morceaux et paru sur
Dinosaur Records
, il imite la joie faussement distillée de la décennie précitée tout en forçant sur le fuzz. Neighbourhood Void, à ce stade, ne révolutionne pas le schmili-schmilblick, mais on retrouve une large partie du cool à la Robert Pollard, parfois influencé par le slacker le plus récent.
"Chemical Imbalance" est une introduction plutôt efficace. Neighbourhood Void veut s'imposer dans la tranquillité d'une pédale fuzz. "Bedroom Blues", avec sa boite à rythmes, est plus fidèle à ce que contient cet album. On se dit alors que Neighbourhood Void ne jouera pas la carte post-nineties des types épuisés par les concerts des dix années passées.
Et puis vient "Depersonalization", le premier morceau est plein dans son temps. Le nom de Fidlar vient forcément à l'esprit pour l'aspect gueulard décomplexé et les paroles qui traitent du fait de rester bloquer dans sa propre tête (un concept). "Don't Wanna Go Outside" reprend le chemin d'une musique plus noire, comme si les Slint avaient poussé la chansonnette façon Weezer.
"
Don't Know Where To Oo (Again)
" introduit la face B de cet album sur un exercice acoustique qui s'imposait pour mimer plus encore les codes nineties – ainsi que Guided by Voices, ou Calvin Johnson, façon
Beat Happening
. Allumez le feu de camp, sortez les marshmallows, Neighbourhood Void est fin prêt à jouer son petit poème.
"Run Away Junkie" se veut plus cheesy, ce qu'il est incontestablement. "All Strung Out", avec ses allures de college rock, fait ce que l'on attend de lui : de grandes mélodies qui ne lésinent pas sur la grandiloquence. Le titre est bien produit, cette fois-ci, c'est Built to Spill qui doit dire oui. "Down" se veut pop punk, on tend alors vers les années 2000 et "7 Day Weekend" conclut le tout sur une ultime touche slacker 2017. La boucle est bouclée.
Au final,
Childhood Trauma
est un bon LP parce qu'il mimique les codes des années 90′ sans jamais se contenter d'un seul mouvement de la décennie.
Cheesy
lorsqu'il faut l'être, plus grave et noirâtre à d'autres moments, Neighbourhood Void montre qu'il est possible de magnifier la meilleure décennie US, même de l'autre côté de l'océan. Par chance, TH Da Freak est en train de prouver que l'on peut aussi le faire en France. Les nineties sont là pour toujourssss ! Et qui plus est, l'album du jour est en
name your price
sur Bandcamp. Sortez vos vieux jeans et laissez-vous pousser un magnifique
Floating
Goatee.
Tracklist : Childhood Trauma (LP, Dinosaur Records, 2017)
1. Chemical Imbalance
2. Bedroom Blues
3. Depersonalization
4. Don't Wanna Go Outside
5. Don't Know Where To Oo (Again)
6. Run Away Junkie
7. All Strung Out
8. Down
9. 7 Day Weekend
Liens :
Les groupes college rock
Lien vers tous les groupes 90S