Bestof2016
Best of 2016: EPs, videos, artwork & more !
26.12.16
(©  Avi Spivak ) THE YEAR OF 2016 Best of: part 1/3 Here it is, the publication of...
(© Avi Spivak)
Here it is, the publication of the best of 2016 finally begins. As always, I'll start with the best EPs, the best artwork, the best video, the best artwork and... with some statistics. Tomorrow, I'll start publishing the top 20 of the best LPs, and I'll finish with the 90 best songs.
**********
LES EPs
**********
The 5 best EPs of 2016:
1. Sheer Mag - III // Sheer Mag - Can't Stop Fighting

2. Volage - Coffee Dreamer
//
Volage - Coffee Dreamer
3. Tall Juan - Why Not? //
Tall Juan - Why Not?
4
.
Lance Bangs - Lance Moutain
//
Lance Bangs - Dig
5. Good Morning TV - Good Morning TV
//
Good Morning TV - Ordinary People
**********
THE ARTICLES
**********
Total number of articles published
: 245
The 5 most read articles of the year 2016:
The anachronistic article with the more likes: Holy Sons

Number of anachronistic articles
: 38
Our 5 favorite articles:
**********
THE WINNERS
**********
Best video of the year : Wyatt Bair - "Monday Morning Mess"
Best artwork of 2016: Natural Child - Okey Dokey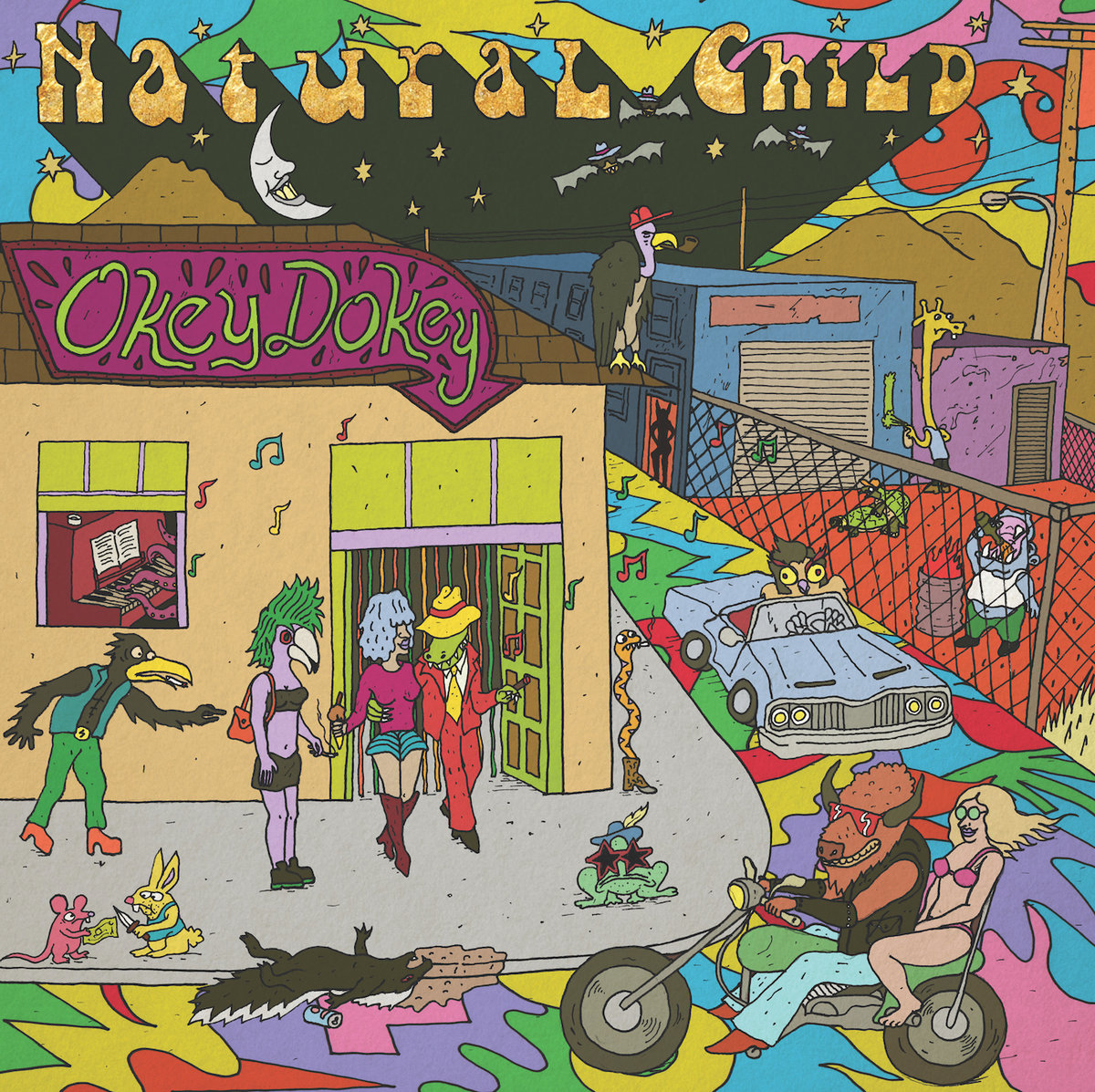 The biggest movements of 2016:
2016, the year of slacker music. The slacker rock movement never seemed so high. Who would have believed it, more than 20 years after it was created by Pavement, the slackers have invaded the rock scene with their dumb punk attitudes and their lyrics about beers and pizzas. This rock'n'roll sub-genre is one of the few on which I like to insist, and I have no plan on stopping doing it.
I feel like today artists are starting to create something new with the good old formula. After the eighties and the nineties revivals, they are new producing some music that feel like an old one, but which also bring something new to the table. We called it "post-nineties". Many of the best artists of the year - including CFM, Tracy Bryant, DIIV, Zen Mantra & more - are proving it.
Psych music starts to have its decline. Sixties rock'n'roll was everywhere last year, and this year, it feels like fewer artists have tried to create something related to the Nuggets compilation, and that's great news! Of course, King Gizzard and the Lizard Wizard released a psych rock LP, but it has nothing to do with the 60s. This genre could be one of the very best, but it needs some fresh air!
**********
And to conclude, here are few of the most important things that happened in 2016:
a new drawing every month: link
the publication of our first session: link
the Sonic Youth week with our interview of Thurston Moore: link
the creation of a new rubric, "Gimme top 5": link
the publication of many articles in english (thanks Paul): link
the publication of two mixtapes: link
the creation of many "jeu concours"
the creation of more than 20 DJ sets parties